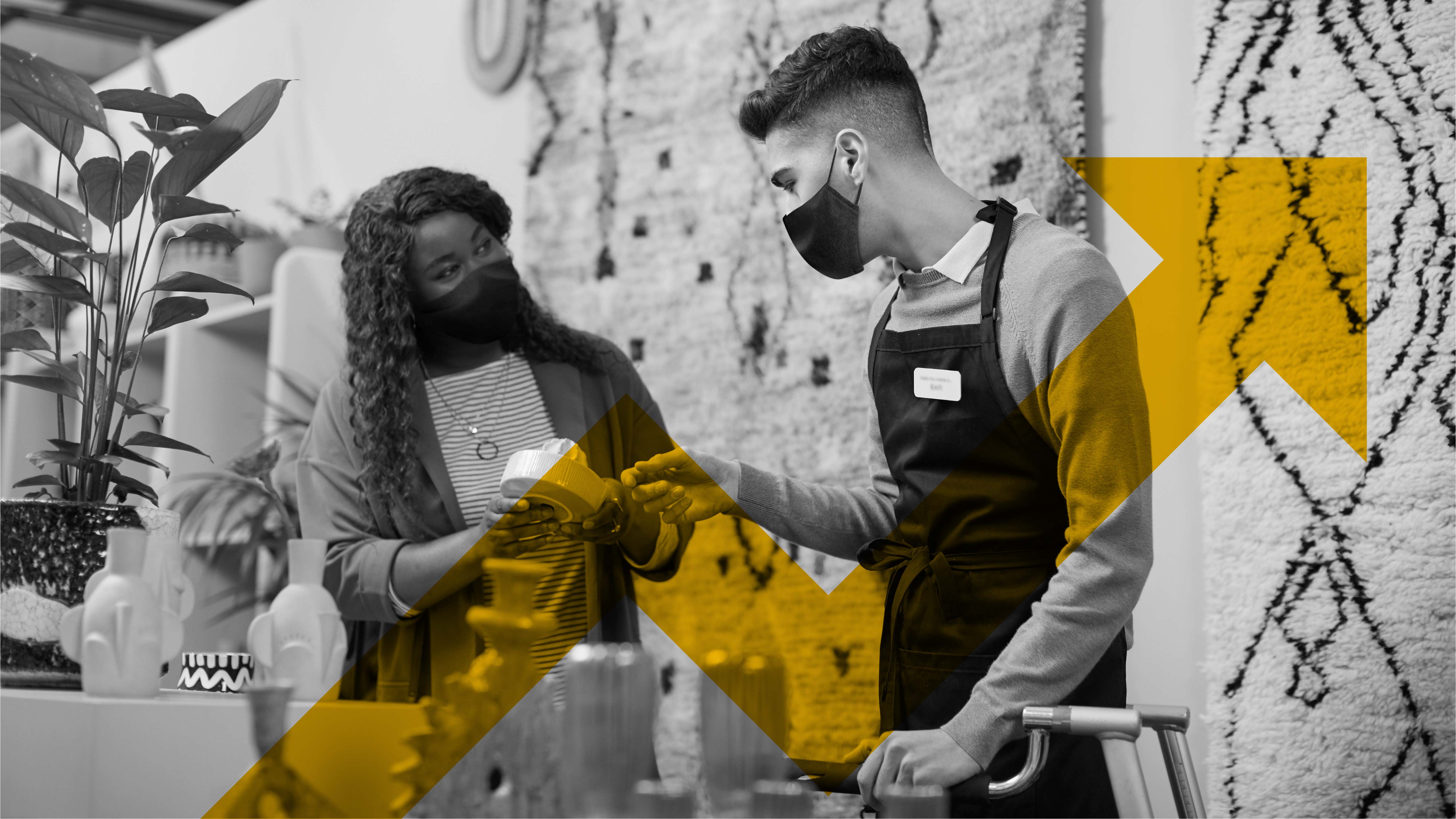 At Google, we have always believed in the power of sharing what we learn. Over the years, we've developed resources to help tackle some of our biggest societal challenges — including addressing inequality in marketing — and we want to share this with the wider community. Like many companies, we are learning as we go. We don't have all the answers, but we are committed to working with the industry as a whole, and learning from our mistakes. Sometimes it's the simplest things that can drive the most impact.
For example, our Ads Marketing team recently launched a new advertising campaign with the goal of accurately representing our users. On paper, this may not seem groundbreaking. But the changes significantly improved our results and led to some powerful lessons that businesses of all sizes can build upon.
The challenge: Ads that didn't represent our shared experience
Our Ads Marketing team works to help small and medium-sized businesses reach new customers on Google platforms such as Search, Maps, and YouTube. Our advertisements are seen billions of times a year and often highlight small business owners going about their work. We conducted a diversity audit in late 2019 to ensure we were authentically representing our users, particularly those from traditionally underrepresented communities. We found we were falling short, with ads that skewed white and male. We knew it was time to update our creatives to better reflect the world we live in, featuring diverse individuals from a wide range of communities.
How to craft inclusive creative? Hire diverse creators
This wasn't just about creating a bank of inclusive imagery. We needed to go further, with a production process itself that was deeply inclusive. As we planned our shoot, we ensured underrepresented and historically excluded groups were involved across the production process — from the creative team and shoot location owners, through to the photography and production team on-set. Photographer Francis Augusto, a London-based artist, set the tone.
"I was really excited for this shoot, as it reflected my own beliefs: producing honest imagery that is representative," said Augusto. "It's crucial for me that people see themselves in my photography, so it was excellent to undertake a commission with this ethos."
During the photo shoot, we strove to challenge stereotypes. For example, we shot scenes showing stay-at-home fathers, but ensured the depictions didn't align with traditional gendered expectations. We featured models with disabilities, with the images highlighting their working lives and capabilities. We focused on intersectionality by showing people with overlapping, marginalised social identities related to their skin tone, class, gender, and other social categorisations. Our diverse creative and production teams helped challenge assumptions, resulting in a collection of imagery that more accurately reflects our audience of business owners.
It's crucial for me that people see themselves in my photography
"It's important to reflect people's real lives and experiences, and move towards a more intersectional aesthetic — one that makes all people feel seen. This was crucial in our planning and during the shoot," said Billie Heath, a project manager who worked with Google on creative development.
Before


Refresh creatives to reflect new realities
Within a few months of the shoot, most countries went into lockdown and we knew we had to pivot our campaign to reflect our users' new reality of working from home and juggling multiple responsibilities. We selected photos from the shoot which showed remote working, and incorporated new messaging. The campaign launched in April 2020.
The team wasn't sure what to expect when people saw the new imagery but we knew that increasing representation and adapting to COVID-19 was the right thing to do.
After the launch, we saw a significant uplift in brand favourability and awareness compared to our prior, less diverse, pre-pandemic creative. In the U.K. in particular, our key metric — cost per qualified lead — declined by 45% after the campaign roll-out,1 indicating our audience was much more willing to engage with our offerings.
When stores reopened, we edited our creatives to show a variety of small business owners and employees wearing masks and practicing social distancing.
The team set up an A/B split test to assess our audience response to the updated creatives. The impact was even stronger than before — with a cost per qualified lead saving of 76%.2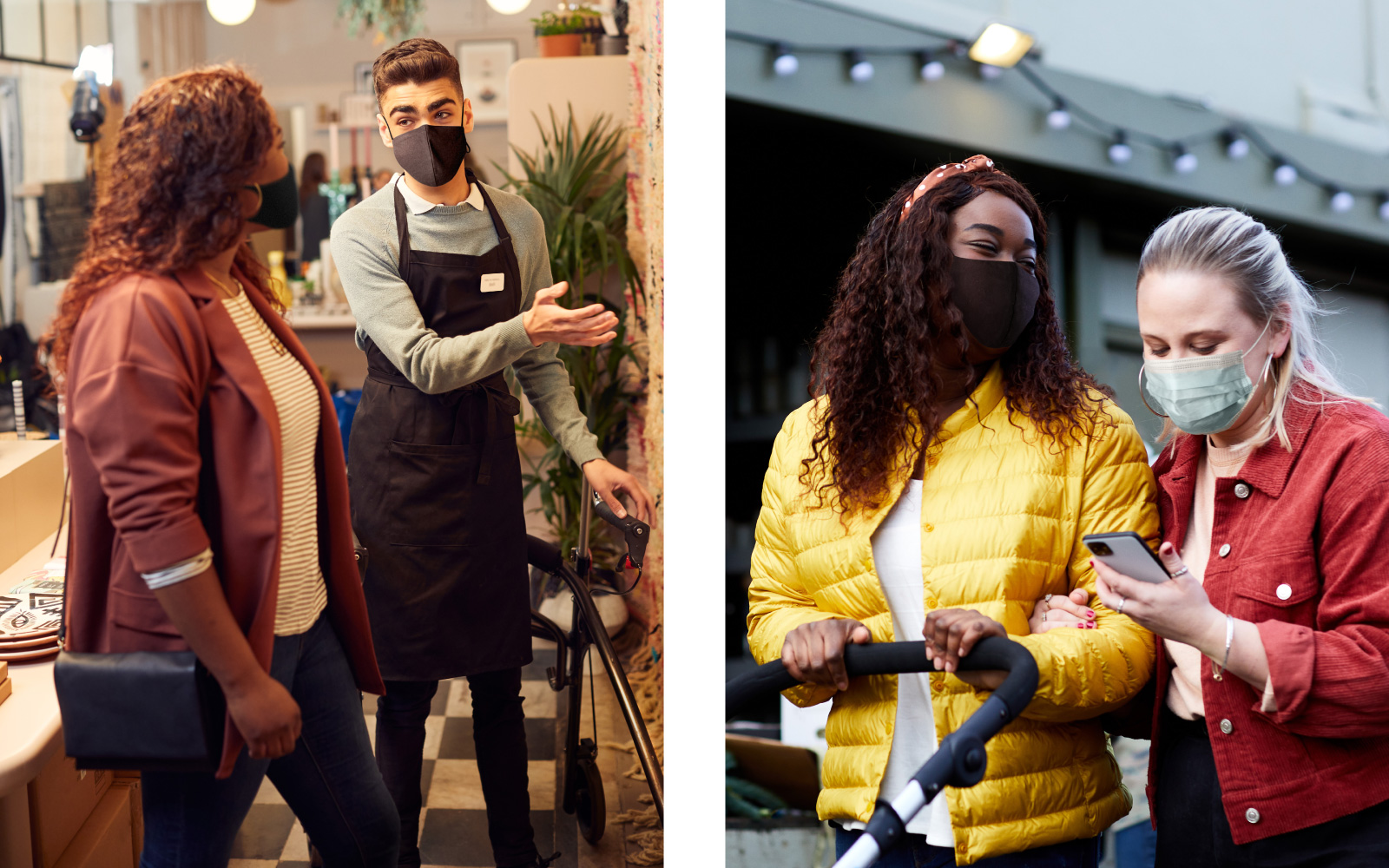 Inclusive refreshes drive better results
Most recently, we launched a new set of creatives for International Women's Day 2021, featuring business owners who identify as women. New A/B test results showed these ads drove improved performance with an 11% drop in cost per qualified lead, and a 52% increase in conversion rate among female users.3 This showed us our previous creatives weren't serving many of the people we wanted to reach.
"The impact of this new creative strategy demonstrates that being actively inclusive and ensuring representation of underrepresented groups has a positive effect on all users," says Heath. "These images feel true, full of life, and accessible."
Key learnings for businesses
Focus on representation: For brands considering a creative refresh, start with a focus on diversity and inclusion. Identify areas of inequality and underrepresentation. Look for ways to represent current realities. Be thoughtful in challenging stereotypes when planning your creative execution.
Build an inclusive process: Ensure your production process is fully inclusive and diverse. The more contributors and voices from underrepresented backgrounds that are involved, the more likely you are to develop creatives that resonate with your audience.
Measure, learn, update: As with any marketing campaign, you'll want a measurement and feedback system to gauge impact, then fine-tune where needed. Based on our experiences at Google, creatives that demonstrate inclusivity and honest, true-to-life scenarios will build deeper connections with a wider audience, and your results will likely reflect this.
Above all, recognise that inclusive marketing is the right thing to do for your customers, employees, and all stakeholders. It sends a positive signal about your brand and intentions, and it could very well lead to tangible business results. People will feel seen and heard through your outreach, and this can build deeper, long-term relationships with the wider community.
Take your team further with Google's new inclusive marketing toolkit: All In, the result of an audit of over 20,000 pieces of creative work. It includes practical advice on hiring underrepresented talent, along with tools to help you make inclusive choices throughout the marketing and creative process.