Marketers long looked at brand and performance campaigns as entirely different things, each with their own distinct goals and outcomes. Brands would either try to raise awareness or sell a product, but never both - a rule that's changing as digital channels make it possible to achieve both.
Today, effective brand and performance goals can be achieved through one multipurpose campaign, thanks to the combination of digital video's emotive storytelling and performance advertising's reliable intent signals.
Berlin-based meal kit subscription service Marley Spoon looked to put this 'brandformance' concept to test different ways to scale their advertising in Australia. With a marketing team hungry to raise awareness while growing their customer base, they chose to experiment with a YouTube-only campaign. 
Mixing storytelling with direct response formats and a test-and-learn philosophy saw significant lifts in brand, search and conversion metrics across the board. This is the story of how Marley Spoon did it, what they learned and what other brands can learn from their success.
"A solid creative approach underpins all of our work, and great creative comes from a clear insight. We knew people enjoyed cooking and love to indulge themselves at dinnertime, yet couldn't because of lack of time, inspiration or knowledge. Our role was to simplify cooking dinner for Australians"
- Andri Fried, Head of Online Marketing at Marley Spoon
The Branding Component
True to the 'brandformance' approach, the campaign used creative containing a blend of brand-building and product explanation, with each video tailored to a different audience. One ad showed how easy it was to use the service with the words "quick", "easy" and "delicious" appearing throughout, while another saw a family explain their experience with the service in an emotive, humorous tone.
Telling many different stories all grounded in the same objective proved a winning formula. Results from the brand lift study gave Marley Spoon an insight into how their campaign was received. Brand Awareness increased by 25% with Ad Recall up 49% - a strong branding performance for their campaign.
The Direct Response Component
Now came the moment for Marley Spoon's seasoned team to bring their performance marketing skills to bear. With extensive experience of driving conversions and optimising the cost of finding new customers, the team could now really play ball, applying this knowledge to YouTube's target CPA bidding strategy to scale targeting of their ads driving as many conversions as possible at their set cost.
To make it easy for users to take action straight away, Marley Spoon used TrueView for action, a direct response YouTube format with a call to action attached to the ad which encouraged viewers to "Try Now" or "Sign Up", then directed them to the Marley Spoon website.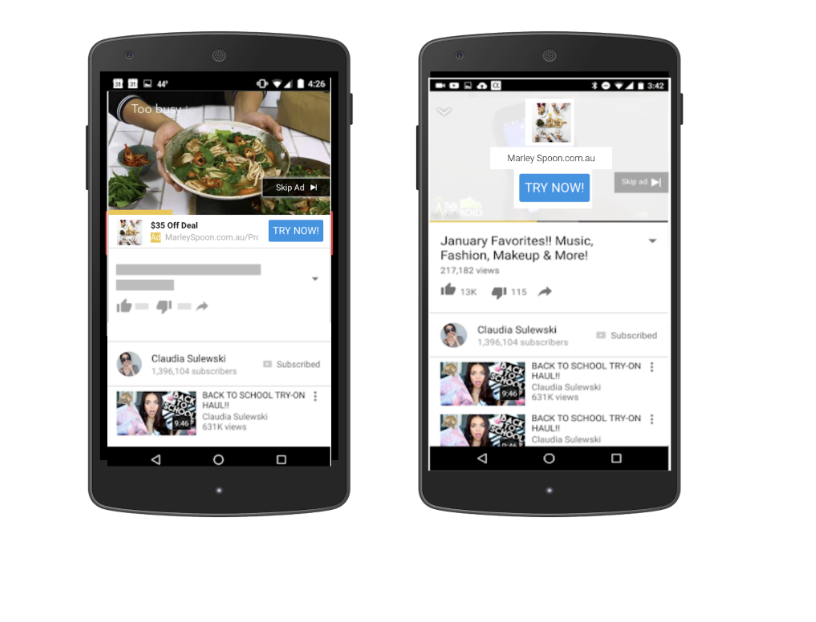 Test, Measure and Learn
As a campaign with two distinct goals (building brand awareness and driving conversions), measurement was key to proving success, especially as the team sought to understand the incremental conversions being driven.
Marley Spoon used Conversion Lift for YouTube, an incrementality test which compared the differences in downstream behaviors of people who saw the ad (the test group) and those who otherwise would have seen the ad but didn't and were instead served the next ad in the auction (the control group). This allowed the Marley Spoon team to follow users' journey through their site, proving that incremental conversions, from entering their location details to selecting a payment method, increased along every step of that path. Ultimately, subscriptions of the meal kit saw an incremental uplift of 52% from viewers of the ad, driving tangible business results for the brand.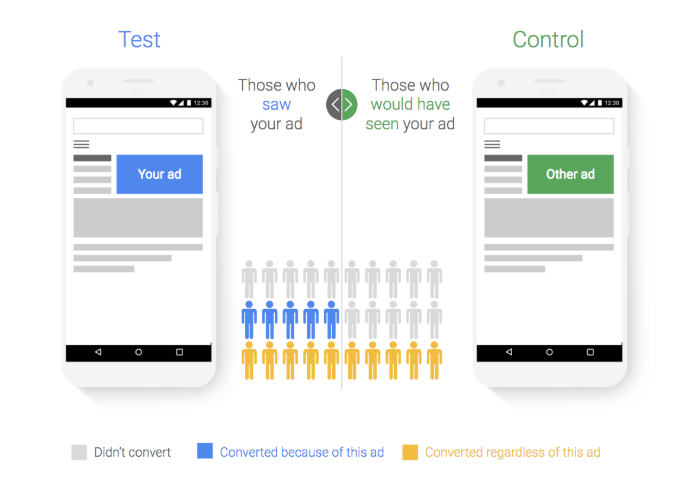 The team's curiosity piqued, they set out to understand information on their audiences intent throughout and after the campaign.
"As performance marketers, we knew that search was a leading indicator of behavior and intent."
-Dijana Dimitrovska, Display Marketing Team Lead at Marley Spoon
Using Google's Search Lift, they discovered that viewers who were exposed to the ad searched 9.5X more for branded keywords like "marley spoon" or "marley spoon recipes" than non viewers.
Taking an always-on approach to measurement and tailoring creative to fit the needs of their new 'bandformance' campaign saw Marley Spoon increase users' appetite for conversion, from the first curious click to subscription and follow-up searches: a solid result for a forward-looking strategy.