Fabio Alings, Brand Director at Maltesers (MARS) and Steve Pollack, Head of Media at Nestle UK, dish up their tips for success. If life wasn't sweet enough, it certainly is now.
Earlier this year, Google hosted the FAB Forum. With over 150 attendees – with an appetite to learn – we brought together brands, agencies and technology folk to highlight on thought leadership, innovation and opportunities (for advertising success) in the food and beverage space.
Channelling that food for thought, we caught up with two industry leaders from two of the nation's foodie favourites; Fabio Alings of Maltesers (MARS) and Steve Pollack of Nestle.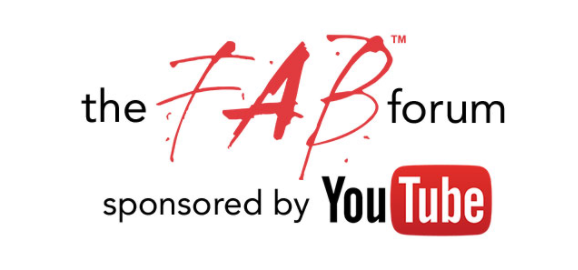 What's the recipe for success when taking a long-established brand into the digital age?
FA: As one of the UK's biggest advertisers, staying true to what made your brand famous and distinctive in the first place – whilst accepting that digital channels have their own rules and requirements, is an important ingredient. Rather than just re-applying traditional TV development beliefs in the digital sphere, it's about creating dedicated, yet distinctive, content that is tailor-made for the digital channels and audiences you want to reach. Having said that, accept that you won't always get it right first time round. The whole industry is on a learning journey. Just embrace it. It's important to be future-focused and drive an organisation's agenda to changes and challenges ahead.
SP: Believe in the heart and essence of your brand, then make it genuinely relevant for your consumers. Figure out the story you want to tell, test it, and try things out. Be prepared to sometimes fail. There's a huge amount of complexity and social disruption in the modern world right now, but you can always learn from it. Embrace all opportunities.
What challenges are you facing?
FA: It's increasingly challenging to reach younger audiences as they move away from watching TV to consuming media on their mobile devices. Digital is the key to bridge that reach gap – and it offers amazing opportunities to tailor your messaging in a programmatic way to the precise audiences you want to reach.
SP: The changing retail environment, the landscape has changed dramatically. The shift to online retail is a challenge for us and the whole industry. But this is a positive challenge, as we have the opportunity to communicate directly with consumers. Of course these new opportunities also demand new skills.
What's been your greatest learning in the last year?
FA: Realising that two thirds of the UK population do not feel represented by the adverts we currently see on our television screens today, found in a study by Lloyds Banking Group in their report: "Reflecting Modern Britain? A study into inclusion and diversity in advertising, 2016". The statistics are stark, for example, 17.9% – that's nearly one in five – live with a disability and yet 0.06% of adverts feature people living with a disability. Therefore, as an industry we are failing to create work that it truly reflective and representative of our wonderfully diverse UK society. It doesn't end with disability, I've also learnt that single parents, the LGBTI community, elderly people, women and people from Asian decent are all massively underrepresented in the ads we make. If we want to remain relevant and meaningful in today's world we need to embrace this diversity and create more inclusive marketing communications; brands will ultimately be stronger and will have more of a positive societal impact doing so. Learning from our recent MALTESERS® 'Look on the Light Side' ad series, we developed a creative that cut through in this cluttered marketplace and landed the most successful MALTESERS® campaign in a decade by: "Looking on the light side of disability".
"17.9% (nearly one in five) people live with a disability and yet, only 0.06% of adverts feature people living with a disability"
– Fabio Alings, Brand Director, Maltesers (MARS)
What trends are you seeing?
FA: Programmatic digital ads seem to be a huge opportunity to deliver reach that is actually meaningful and relevant to our target audiences. Cracking a creative that can be tailored in real time to the actual interests and needs of our consumers is the Holy Grail here.
SP: The next generation are no longer watching linear TV in the numbers that they used to. Their media consumption is increasingly powered and seen via their smart devices. So, it's about keeping up-to-date on the latest technology and social trends, and it's important to invest in trends. I also have a huge interest in the rise of voice activation (VA) and artificial intelligence (AI). VA in particular represents another dramatic shift in people's habits which is another challenge, but an exciting one.
What are the ingredients to cooking up a successful ad campaign?
FA: Have the courage of your convictions, understand your consumer and stand up for what you're passionate about. Be guided by insights in any new advertising campaign; ensure you use real insights to inform your campaign development, creative brief and execution. Only if, and when, we root our work in human truth, it's likely to resonate with consumers. Embrace your consumers through focus groups, and work with subject matter experts as you write your brief, evaluate your creative and work on its execution.
SP: The dramatic rise of digital media with all this entails; programmatic buying, consumers having a voice through social media, online retail and so on, has created a completely different landscape to that which existed just a few year's ago. The new landscape requires new approaches. Grasping the tools and know-hows to map your consumer's online journey will be crucial. Work closely with your agency and media owners on creating the right story. Do your due diligence, get the basics right, measure everything and the rest will follow.
"Voice Activation represents another dramatic shift in people's habits which is another challenge, but an exciting one"
– Steve Pollack, Head of Media at Nestle UK
Sharing success
FA: Our 'Look on the Light Side' ad series has been the most effective MALTESERS® campaign in a decade; increasing sales by +8.1% in the campaign period, delivering unprecedented levels of earnt reach, driving 20%pts higher levels of brand affinity and kicking off a long-overdue public debate about greater diversity and inclusivity in advertising and communications. Our ambition was to deliver more inclusive and diverse work which represents the society we communicate with and sell to. I believe that by being more inclusive, we were able to unlock creativity throughout the overall campaign. Following the success of this series, we supported World Braille Day with a special one-off billboard which took the form of a poster made entirely of Braille, with the dots formed of model-made MALTESERS®. Inclusivity is a beautiful creative springboard for fresh, bold and relevant work that is able to cut through the clutter.
SP: With consumer behaviour shifting and people not watching as much linear TV, we decided to try something a little bit different. We ran video ads for some of our brands including Cheerios and Rowntrees in games such as Candy Crush.  The great beauty of running a video ad in a game, is that we can offer something to the gamer. We give them a good value exchange: they see our ad, we give them a power up or an extra life. The results included over 90% view-through rates and a 3% click-through rate on Android. These metrics underline the fact that when an advertiser respects the users' choice, the users reward the advertiser with their attention.