'Be where your customers are' is a common mantra in the retail world, but what if those customers aren't sure where to go? For JBC, a family-owned fashion retailer from Belgium, that was a core question when COVID-19 hit.
While JBC had already embraced digital by the end of 2019, ensuring that their customers did the same was less straightforward. "The majority of our customers had only ever shopped with us offline before then," says Marketing & E-commerce Manager Cielke Vaes. "We couldn't just tell them to start shopping online. We needed to guide them and make them feel confident about doing something they had never done before."
"People come to us for our welcoming in-store experience, so we didn't want them to miss out on that just because they were shopping online."
In doing so, the retailer learnt some valuable lessons about what it means to be truly omnichannel. Lessons they'll be sure to apply in the post-pandemic future.
Lesson 1: Bring the in-store experience online
While the retailer could see traffic to their ecommerce site rise in the first two weeks of lockdown, a drop in overall conversion value suggested that people were browsing but hesitant to make a purchase.
"That's why our biggest priority was to make online customers feel as if they were in one of our physical stores," says CEO Bart Claes. "People come to us for our welcoming in-store experience, so we didn't want them to miss out on that just because they were shopping online."
Working closely with Google, JBC ramped up their ecommerce strategies to achieve this. They introduced personal shopping recommendations on their website, invested in live chat, introduced an inspirational 'shop the look' section, and expanded product descriptions and visuals to mimic the touch-and-feel element of visiting a store.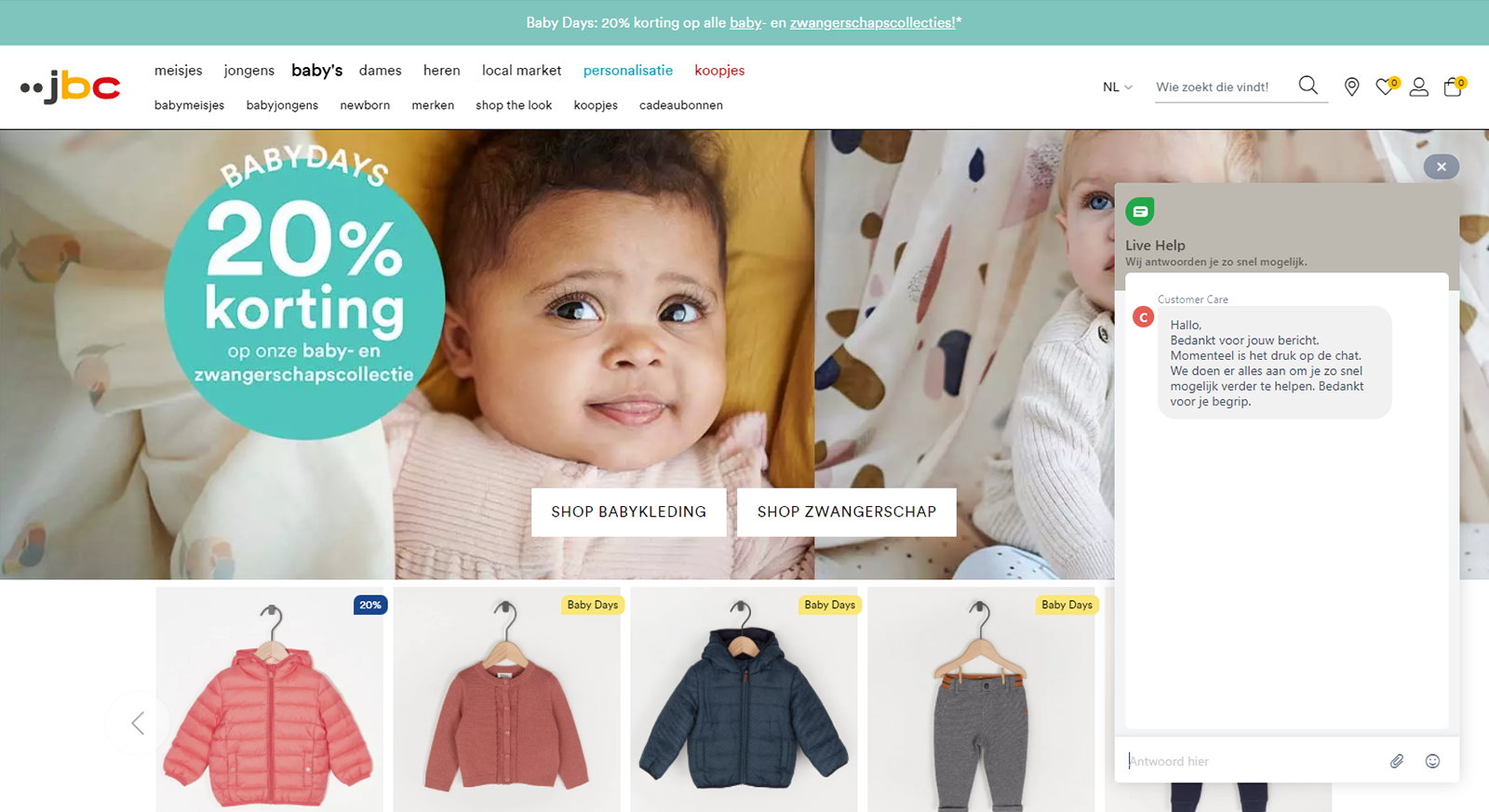 They also focused on convenience by offering helpful services like free delivery and extended returning periods. And they replicated the seasonal events they would normally host in-store, like Sinterklaas and Easter, through digital messages tailored to their customers.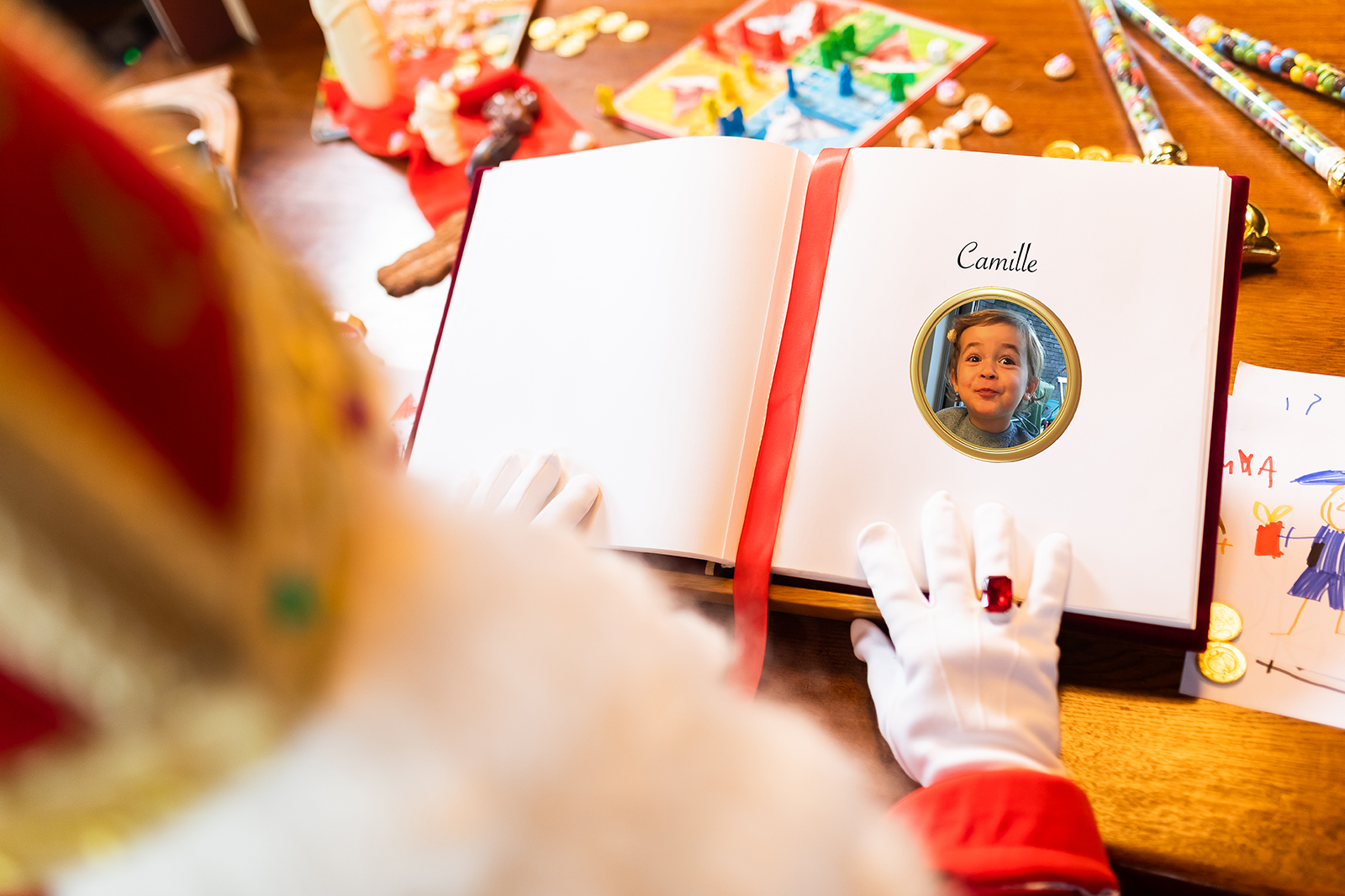 In terms of paid advertising, they moved the majority of their online budget towards Smart Shopping campaigns to reach a wider audience. As Smart Shopping is available on display as well as YouTube and shows ads to people beyond those searching for specific terms, it allowed JBC to raise more brand awareness, connect with new audiences, and ultimately drive more sales at a higher return on investment (ROAS).
During this time, JBC's online revenue increased by 550% compared to the same time in the previous year. While the global shift to online shopping was a key reason for this, deciding to move budgets to Smart Shopping allowed the retailer to capture new intent and turn it into conversions much more effectively.
Lesson 2: Create synergies between online and offline
JBC's different digital initiatives helped them stay afloat in a challenging year. "It's the reason we were able to survive 2020 without any real financial damage," says Claes. "It wasn't a flourishing time, but the fact that we were able to keep our position and even grow our business feels like a huge achievement."
At one point, online demand went up so quickly that the retailer had to shift gears in order to keep up with stock. They had just launched their spring collection, and about 80% of it was spread across their physical stores. To ensure they could send out those in-store items for online delivery, employees from across the organisation had to work together to send stock from physical stores back to the warehouse for dispatch.
"These kinds of challenges have made us more flexible than ever before," adds Vaes. "The first lockdown was unprecedented, but by the second one we knew what to do. We learned that it's absolutely crucial to create synergies between online and offline."
Lesson 3: Always stay connected
So what's next for the retailer? To build on their omnichannel strategy, they will prioritise retaining new and existing customers by doubling down on personalisation. Working with customer loyalty programmes, customer match lists, and CRM data, they will keep track of purchasing behaviour, frequency of buying, and other available details to make offers and communications as relevant as possible to the customer.
"2020 wasn't a flourishing time, but the fact that we were able to keep our position and even grow our business feels like a huge achievement."
"We learnt that you can't just tell customers what to do without giving them a good reason," says Vaes. "To encourage offline customers to shop online, for example, we tried sending out direct mails with personalised product offers to segmented audience groups. But not everyone was easily convinced. While young parents responded well to it as it's easy and convenient to buy children's clothing online, it was much harder to convince women shopping for themselves to do the same, likely because of the fierce competition."
The retailer now uses these insights to further develop their customer retention strategy through personalisation and segmentation.
Looking back at their omnichannel journey, JBC has learned that it pays to raise the bar and be ambitious. They never thought they would see their online business grow so fast, but can now call it an instrumental part of who they are.
"Although we see offline sales behaviour normalising, we also know that online shopping has increased for good. From these past 18 months, we've learnt that the most important thing is to deliver a consistent shopping experience regardless of where the customer chooses to be. And that will continue to be the foundation of our strategy," confirms Claes.