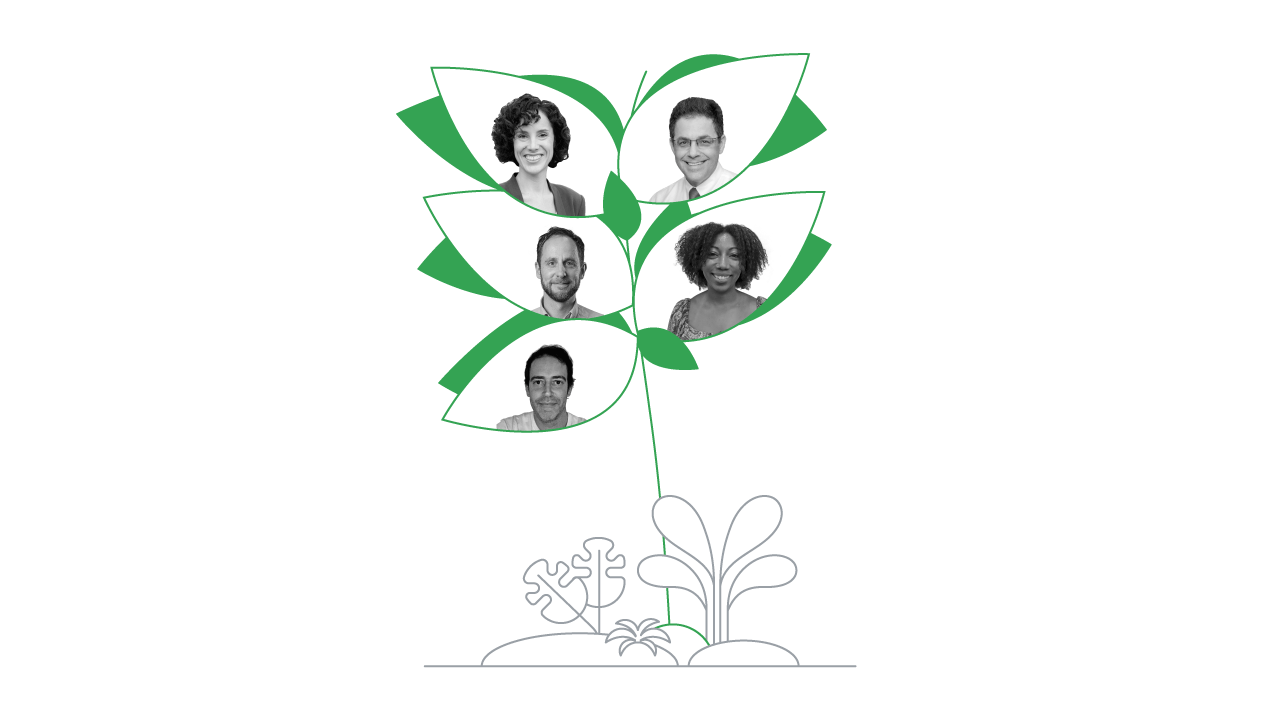 For a growing number of people, sustainability has become one of the most important items on their shopping list as they decide what to spend their money on and where to spend it.
As the World Meteorological Organisation predicts global temperatures will surge to record levels in the next five years, consumers are increasingly looking for information on how to 'go green' and reduce their own environmental footprint. In the U.K., for example, 75% of the public agree that changing the way we live is crucial to the survival of future generations.
In response, marketers and brands are increasingly using their power of persuasion to guide people towards making sustainable choices.
That can include switching to products that have a sustainability certification, introducing reusable or refillable alternatives, and using tools such as Google's recycling attributes to highlight their commitment to reducing waste.
"As marketers, we have a huge opportunity to make sustainability more tangible and help promote social norms and aspirations for lifestyles that are more environmentally conscious," says Nadia James, sustainability marketing programme manager at Google.
"Recycling is one of the most searched sustainability topics in the world — and it's just one example of ecologically sound behaviour we can help consumers better understand and turn into a habit."
Marketers can use storytelling, creativity, and powerful messaging to influence consumer behaviour and convince people that it can be easy going green.
Here's what experts have to say about how the advertising industry can create a more sustainable future:
Rebranding climate change

Climate change has an image problem. As marketers, we need to rebrand it not as a problem, but as an opportunity to change people's behaviour for the better and build brands around sustainability.
We should focus on creating a sense of urgent optimism. Climate action is something everyone should be doing today and we need to reframe it as something people want to lean into, something easy, aspirational, and effortless.
Living more sustainably can seem alien and difficult, so weaving messages about climate-related benefits into campaigns can normalise climate action in a vital way. Not too quiet or boring — then it becomes what I call "green wallpaper" — but bold and fun.
The "Change a Little, Change a Lot" campaign we worked on with McDonald's is a good example. The idea is that individually we can't have much impact, but if we all make a little change we can make a big difference. If everyone who goes to McDonald's does the right thing, like recycling, together that makes a difference.
That's a brand positively leaning into the role it plays in tackling climate change, in a way that is simple and accessible and empowers people. They made it a no-brainer.

As marketers we do more than respond to what people want — we create demand. In some ways, we even shape customer preferences.
A food and beverage company could promote its plant-based alternatives or go one step further and offer them as defaults. That's a form of nudge, a powerful tool that uses subtle influence techniques to try to get people to do the right thing, without limiting their options — for example, a restaurant can feature an all-vegetarian menu, but also give customers the choice to add meat to their order.
Research shows that if you offer non-meat options as default, most consumers will be much more likely to choose them. And many will stick with the climate-friendly options in the long run.
Marketers can also use reward substitution. If the action itself is not rewarding enough, you add something unrelated to make it more enticing. Such as turning a recycling bin into a slot machine on which you earn points every time you recycle. The idea is to make the better choice more immediately appealing than the easy choice.
Keep up with the conversation

There's a dizzying amount of information and a different vocabulary linked to sustainability. One of the big challenges for brands is really understanding this lexicon, how it's changing, and how it all fits together.
You can use tools that analyse search trends, but it takes time for a trend to gain momentum and become mainstream. So, combine those tools with real-time conversations on social media, on the news, with people you know, and with contacts you make through your site.
When figuring out how to make your brand show up in searches, remember that the meaning of words can be subjective. For one person the terms "sustainability" and "regeneration" are distinct, but for someone else they're interchangeable. You need to decide how all these words relate to each other and to your brand.
Take time to consider the words you want associated with your brand and make sure you're creating useful content focused on those terms to reinforce the affinity.
But, also make sure that content is responsive to keep up with changing trends. For example, 'greenhushing' is one emergent term we spotted and felt was relevant to our brand, and we've just created some successful content around it.
To do that well, you need to be connected to what is happening in conversations around sustainability right here, right now.

One thing every marketer needs is serious training on sustainability. This will help you avoid accusations of greenwashing. This is always good practice to avoid, but with the European Union introducing stringent laws to crack down on companies making sustainability claims without evidence this also poses a substantial legal risk.
If you know enough about sustainability, you can put pressure on your organisation to take more ambitious steps toward cutting emissions. You have all this data about market values and what people are willing to buy and not buy. You are the one who understands the client and the customer — you have huge power to effect change.
That means you also need to think carefully about what kinds of behaviour you're promoting in your ads. Are you making the protection of the planet look appealing and cool? What kinds of values are you conveying? If you're selling a toothbrush, who is holding it? What kinds of things do they have around them? What language are they using?
Data is your friend. Use numbers, not empty labels like "bio" or "eco", to tell your brand's story and convey a climate-friendly message.
And if anyone pushes back, saying that climate change is too serious or too controversial, you'll have the data to show them that, actually, saving the planet is aspirational.