For Nathalie Lam, the topic of diversity and inclusion (D&I) has always been a personal one. Growing up in the Netherlands with Surinamese heritage, it was when Lam studied in Canada that she felt a difference. "Now it's different, of course, but when I was a kid in the Netherlands it was very homogeneous," Lam explains. "So when I went to Montreal, it was beautiful to have teachers that looked like me. That really sparked something in me."
Now, as the global head of sponsorship for Philips, she channels this passion into leading the brand's D&I transformation across their marketing touchpoints, as well as guiding their internal principles around inclusion.
"D&I is close to my heart because I have these experiences daily. Despite where I am in my career today, people are sometimes surprised when they meet me for the first time – they were expecting someone else. I feel like I have always had to prove myself."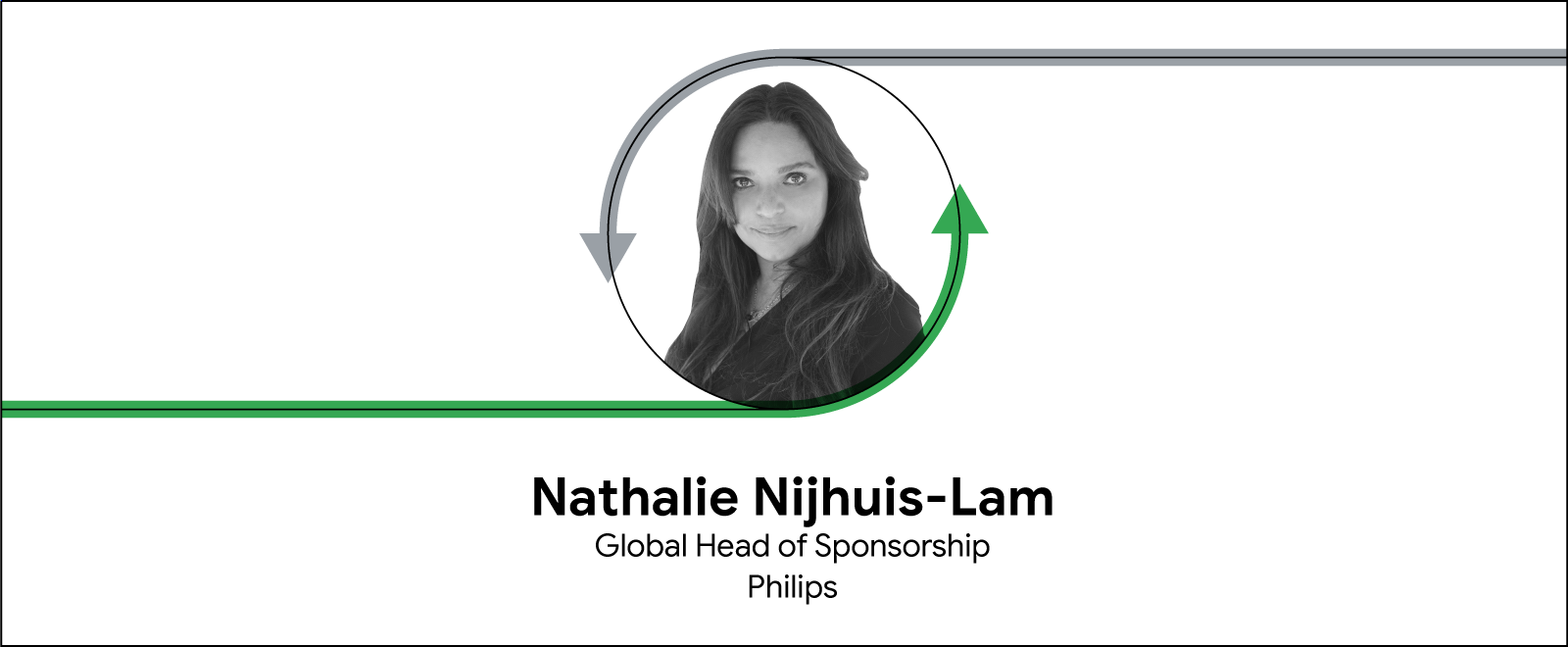 Being seen: How to map out a diverse and inclusive marketing strategy
True to Lam's own experiences, it's important for Philips that audiences can see themselves in what they do as a brand. "Ultimately, you want to recognise yourself. The more you see similarities, the more loyal you become to a brand and the more connected to it you feel."
To identify gaps in their marketing representation, Lam's team carries out regular audits to develop relevant KPIs and objectives.
"If everyone has the same views, you can't create from a different perspective. There's no evolution and there's no innovation. Everything will be a dead-end street."
"A few years ago we looked at our marketing communication materials and asked ourselves: 'What does this look like? Is it homogenous? Have we used the same type of models? What tone of voice have we used?'," explains Lam.
It revealed that Philips' marketing communications were not as diverse or as representative of their audiences as they had thought. For example, photos of doctors and dentists tended to feature men more than women. "It's an unconscious bias — people weren't doing it out of discrimination. But by doing an audit and putting all the pictures on the wall, suddenly it's in your face. You see it immediately."
Running these audits helps the brand create awareness, which in turn leads to change. In the space of just two years, Lam's team has overseen a huge shift in how diverse their marketing communications are, doing a much better job at representing different people and voices.
"That's what I like about it," says Lam. "People often think it's very difficult, but it doesn't have to be. Even making small changes can make a world of difference."
Being pragmatic: Understand success is not always measurable
While the work of Lam's team has been pivotal in making change, she recognises that setting objectives and KPIs around D&I can be difficult. She offers a word of warning for how it should be measured: "We need to be careful because often people think, oh, we have these metrics and we will apply them across every campaign. But that's not how it works — it won't feel genuine and people will feel that immediately."
We've learnt how important it is to look at the end user and the audience you are trying to reach.
For a more authentic approach, Philips focuses on turning learnings from their audits into guiding principles. For example, while it's important for campaigns to be a representation of demographics, Lam and her team are aware that those demographics can differ per market, city, and even areas within cities.
"We've learnt how important it is to look at the end user and the audience you are trying to reach. You need to look carefully at the radius of the area your campaign will reach and make adjustments to better reflect that audience," says Lam.
Being an ally: Find the right partnerships and sponsorships
A key part of Philips D&I efforts extends beyond their own campaigns, into the partnerships they have forged externally. "The beauty of having a partnership is that it allows you to share your messaging or proposition more widely and authentically," says Lam.
The brand has had a long-running sponsorship with Amsterdam Pride, and this in turn had an impact for employees at Philips, helping them to feel comfortable in expressing themselves. Marco, a Philips employee who had been uncomfortable and unwilling to talk about his sexuality in previous companies, finally felt safe enough to share this part of himself at work. His story even became a central part of Philips' 2017 Pride campaign with a short film in which he told his story.
Marco's story drove home the importance of partnership for Lam's team, who now actively look for these stories to encourage conversation around inclusion. Their hope is to create a space where their community feels empowered to share ideas and shape more personal innovations. "Sometimes the quietest person in the room has the most important message," says Lam.
For Lam, a more diverse and inclusive workplace simply makes good business sense. It's what makes Philips more competitive and more innovative, but also creates a better workplace for people who share those values. "We can be so much more creative and insightful this way," says Lam. "If everyone has the same views, you can't approach things from different perspectives. There's no evolution and there's no innovation. Everything will be a dead end street."