Every marketer knows that mobile has rewritten the marketing playbook, but how many have truly transformed their marketing strategies to match?
According to Rob Thurner at mobile agency Burn The Sky, too few businesses are making the necessary strides to meet consumer expectations for timely, relevant mobile experiences in the moment.
To help brands stay in-step with a mobile-first world, I caught up with Rob, Lead Facilitator with the Google Digital Academy and author of Econsultancy's Mobile Marketing Guide, to learn more about how brands can reposition mobile in their marketing strategy and the best ways to unleash its full potential.
"A multi-device customer has an average lifetime value of around three times that of a single channel customer."
– Rob Thurner, CEO, Burn The Sky
Natasha Tamiru: You've been deeply engaged with mobile marketing for more than a decade now. What do you make of the state of mobile marketing today?
Rob Thurner: Most brands today will claim to be engaging with mobile marketing, but I'm struck by the widening gap between those brands that are actually implementing that transformation, and those that have still not come to grips with it. We know that today's empowered consumers act in unexpected, non-linear ways on the path to purchase, and leading businesses are taking note to deliver great mobile marketing experiences.
They're seeing incredible results too. Take this example: Very is a British online retailer that spent nine months analysing its customer base in detail, creating one thousand different customer sub-groups and building mobile landing page experiences for every single one. Within 12 months, conversions were up fourfold.
NT: So what role does mobile play in creating these personal customer experiences?
RT: When companies are forensic about identifying touchpoints at each stage of a customer journey, mobile is always at the forefront. When you think about it, that should be clear even without detailed analysis. What's the easiest and most intuitive way for customers to interact with one another and with businesses?
At every point in the See, Think, Do, Care framework, from discovery, to considering a purchase, to conversion, and sharing that positive experience with others, mobile is the easiest, most convenient choice. So mobile truly sets the stage for customer-centric advertising experiences.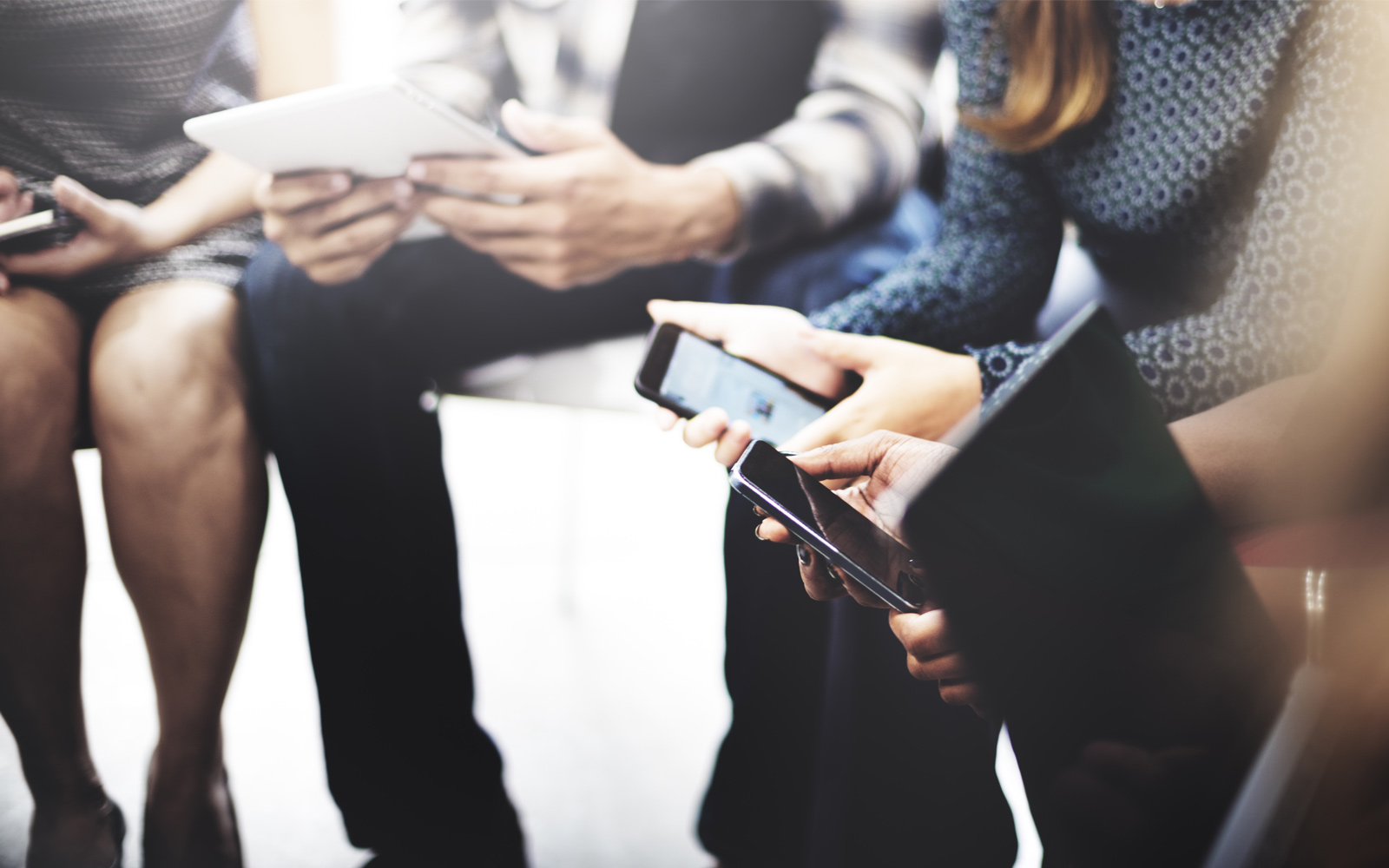 NT: What's the best way to think about mobile marketing transformation?
RT: It's better not to treat mobile as a channel that's ascribed a separate budget. It's more an interface, and the first place for customers to engage. At all of the retail brands that I work with, I see that a multi-device customer has an average lifetime value of around three times that of a single channel customer. Yet assigning the full value of mobile to the customer journey is something that many businesses still struggle with, and fail to factor into their planning.
NT: And part of valuing mobile is to use it to create and deliver truly personalised experiences.
RT: Exactly. Take video. By 2021, it's estimated that 82% of all online content will be consumed in video form.1 And advertisers are moving fast to match that, especially on mobile. According to PwC, in 2017 smartphone video was the single fastest growing media format, with 47% year-on-year growth and accounting for 73% of total video spend.2
The question for businesses now is: "Have you got different forms of video for different customers at different stages in their journey, and at different times of day?" Someone may watch a two- or ten-minute video at home in the evening, but they wouldn't do that on the morning commute or on their lunch break.
"Have you got different forms of video for different customers at different stages in their journey, and at different times of day?"
– Rob Thurner, CEO, Burn The Sky
A customer's appetite for learning about a business is going to change according to the time of day and the day of the week. Likewise, at different stages in the customer journey, different video will be most effective.
NT: How might that play out in practice?
RT: Lancôme built a sequential storytelling campaign approach, where they presented a target audience set with a particular video ad. They look at the view-through rates of the ads, and the engagement level reveals there's a clear indication of interest. That engagement is followed with a different ad, to take things from the awareness phase, through to consideration and then information on where to buy the product. That approach has been hugely effective. Another great example, is 20th Century Fox's strategy for The Greatest Showman.
That personalisation is about presenting the right type of content to the customer based on what's captured their attention, but it's also about sending the message at the right time. Some customers only need to see a video once before moving to the next stage. Others need more time to make a decision. They may look like the same target audience, but journeys are non-linear. We need to pick up on those signals and provide the right content in the right order on the right channels at the right time.
NT: What's the biggest upcoming development that marketers need to be prepared for?
RT: Comscore predicts that 50% of all searches will be voice searches by 2020.3 That's a massive figure, it's right around the corner, and it has wide-ranging significance.
Look at keywords, for example. When people are tapping into their keyboards, they use two to five keywords. Using voice, people tend to use more words in a more natural-sounding, conversational way. A business that adapts to that and uses those combinations of keywords will improve its SEO. That's a real change from what brands have become used to. From marketing based on keywords, the whole language we work with is set to become much more conversational. Preparing for voice has to be a key focus for any transformation strategy.