In everyday life, there are so many demands on your time, it's hard to stay focused. Phone pings. Fitness trackers. Endless work. Family obligations. (Even the latest Wordle puzzle!) The list goes on.
Today's marketers are facing similar pressures. Unpredictable customer behaviours across a plethora of channels and devices make it difficult to truly connect with people. As a marketer, it's hard to understand which channels to use to reach your customers effectively.
Performance Max campaigns, now available to advertisers worldwide, offer a streamlined solution: a way to consolidate your ads across every Google channel, all in a single campaign. The new campaigns put your marketing objectives front and centre. They are designed to reach the right people, at the right times, with the right messages, on the right channels, including Search, YouTube, Display, Discover, Gmail and Maps.
With Performance Max, every asset you have goes into a single "bucket", including text, images, and videos. These assets are combined using machine learning to create customised, compelling ads that are delivered to customers across Google channels. The campaign uses automated bidding to work towards a single goal, from lead generation to online sales, and it works within your budget — in real-time.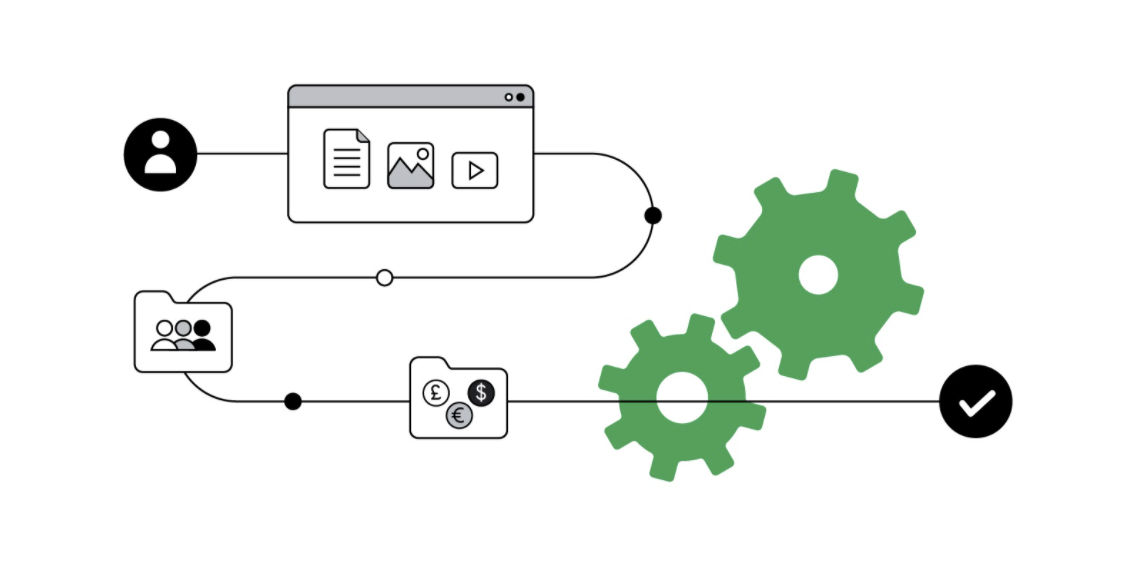 Performance Max also unlocks more of your most valuable audiences. By linking your first-party data, it can help you find more high-value customers, while unlocking new segments you may not have previously expected.
Brands across Europe, the Middle East, and Africa have already begun trialling these campaigns. So far we've seen that advertisers that use Performance Max campaigns in their account see an average increase of 13% total incremental conversions at a similar cost per action.1 Here's what they've learned along the way.
Hooking new customers for high-end fishing trips
FishingBooker, an online marketplace that connects fishing enthusiasts with guides and charter boats, had used Search Ads as a key source of leads since the company was founded in 2013. By early 2020, however, the company was facing two key challenges. "We had reached a limit in what we could do with Search and Display, where campaigns were already optimised," says the brand's Head of Paid Marketing, Uros Protic. "So we were looking to expand into other networks and connect the dots in buyers' journeys." Meanwhile, COVID-19 restrictions saw new bookings drop almost to zero in March and April, while refund requests spiked.
By May 2020, the team saw Search interest in previously converting terms start to recover — and FishingBooker decided to run Performance Max with a test budget campaign in early June. Results were impressive, including an 8% increase in conversions on top of existing Search campaigns. "Before the test, the most success we had with YouTube and Google Display Network [GDN] ads was in remarketing campaigns," says Protic. "Performance Max showed us there is huge potential for us in YouTube — we now have a six-person in-house team creating video content for us. The next step is to focus on lifetime value, prioritising repeat customers. We took a couple of steps back to move four or five steps forward."
FishingBooker found success with YouTube outside of remarketing campaigns. This creative, along with several other options added to the Performance Max campaign, helped to produce an uptick in conversions.
Flying high to increase conversion rates
LOT Polish Airlines, one of the world's oldest-operating airlines, needed to find an agile approach to its digital marketing strategy after the travel industry was heavily affected by the pandemic. The airline sought out a scalable automated solution to reach new potential customers, despite fluctuating demand for air travel. The company's in-house search engine marketing (SEM) team turned to Performance Max campaigns, adopting the solution early to drive incremental sales. KPIs included new users, conversions and increased reach across all ad formats.
Campaigns were implemented in select markets and achieved a 68% higher conversion rate than generic search campaigns, with 3X lower CPA than Search-only campaigns. Because of the positive results, Performance Max became a key part of the company's advertising, and it can now be applied to other markets when available. "Performance Max enabled us to optimise our resources and turned out to be a complementary element to our digital marketing activities. It became an essential part of our media mix," says Noemi Wołosiuk, LOT Polish Airlines' performance team media coordinator.
Performance Max enabled us to optimise our resources and turned out to be a complementary element to our digital marketing activities.
Driving growth and revenue with creative campaigns
Economy Bookings is a leading Latvian-based car rental service available in over 150 countries. To drive sales growth, the company wanted to both reach new customers and strengthen its presence. So it used Performance Max, adopting a Maximise conversion value bidding strategy and strong creatives, to tap into new audiences while still achieving profitability targets and maintaining focus on performance.
"Launching Performance Max in the U.S. supported our strategy to be present in all Google channels by using one campaign type. We are very happy with the results," says Alen Baibekov, CEO and founder of Economy Bookings. The campaign was a success — resulting in a 40% increase in revenue and online bookings.

After a great outcome in the U.S, Economy Booking also launched Performance Max campaigns closer to home. By targeting all 20 of its main European markets in one campaign, it was able to make full use of Performance Max's automated capabilities. It maximised budget by fluidly optimising spend between markets and media channels depending on where the biggest performance opportunities were. As a result, Economy Bookings saw a 46% increase in online bookings and a 44% increase in conversions.
Getting cost-effective leads with Renault
Renault's Turkey team, facing strong competition, sought to generate the most effective leads across separate campaigns with different formats, on different platforms. The challenge was managing this, while syncing video, image, and search creatives across these campaigns.
Renault aimed to reach a wide demographic of potential customers: those who interacted with Renault, were considering buying a new car, showed an interest in cars, or were in a solid socio-economic position. The team wanted to reduce the cost per conversion as much as possible, increase the number of leads and save time on the campaigns. So it turned to Performance Max.
Through cost optimisation and machine learning, the campaign ensured that low-performing creatives were replaced with new creatives to improve results.
Özlem Kılıçkaya, communication director at Renault Mais, the company's car dealer network in Turkey, says: "In a short period, we achieved success with our agency OMD, reducing our cost per conversion by 86%. Solutions that prioritise automation and evaluate platforms under a single target will support brands in realising their marketing goals in the medium-long term more quickly and efficiently."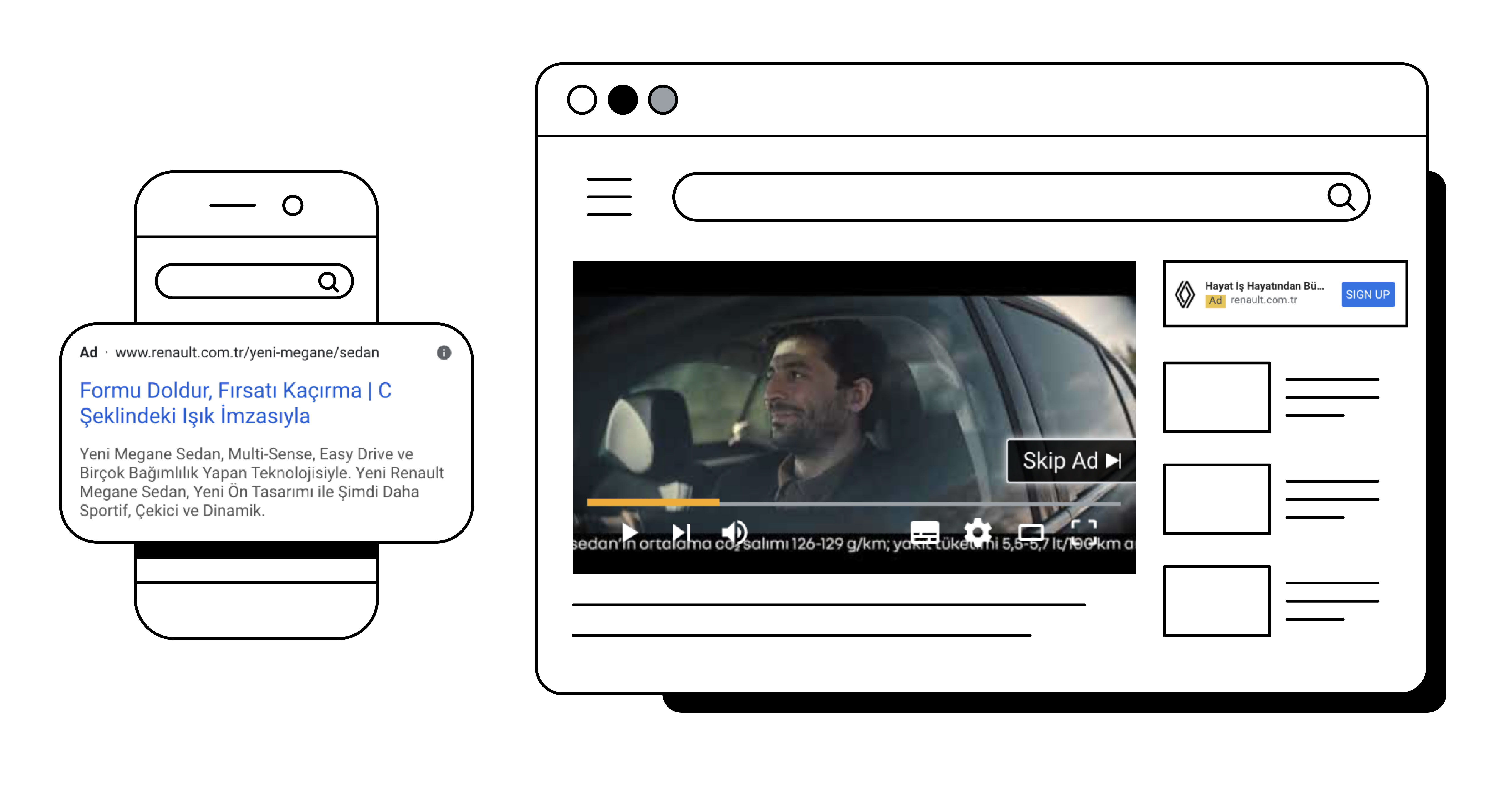 Best practices to get more from Performance Max
As more marketers use Performance Max, best practices continue to emerge. We've seen that setting clear goals — allowing the campaign to automatically prioritise the types of conversions that are most important to your business, irrespective of channel — is an important factor in success. Campaigns benefit from an appropriate budget that allows optimal results. It's also key for Performance Max's automation to know which conversions are worth more to your business than others. And as our studies above show, the more assets and options you provide Performance Max, the more combinations it can create to hit the right audience in the right places – and ultimately meet your goals.
Retailers will be able to upgrade their Smart Shopping and Local campaigns to Performance Max starting in April with a "one-click" upgrade tool in Google Ads.