Bence Bakóczy is the head of ad operations at Intren, a full-service digital agency based in Budapest, Hungary. Here he tells us how, together with Hungary's biggest DIY chain, Praktiker, they expanded the brand's reach with a new cross-platform advertising strategy.
We've all witnessed an incredible uptick in e-commerce as people are increasingly taking to the web to shop for essentials (and non-essentials). In 2020 alone, e-commerce grew nearly 30% worldwide. But what seems like a great opportunity for retailers can also present an unlikely challenge: a boom in e-commerce doesn't necessarily translate into rising sales.
Praktiker was faced with this very problem. They had been successfully advertising online, covering all levels of the sales funnel. But the ad campaigns reached peak performance and weren't generating more revenue. By analysing why previous campaigns were no longer working and rethinking their strategy, Praktiker hammered through this challenge to reach new users.
Renovating an old strategy
The retailer offers a wide product portfolio, but it comes with the challenge of managing campaigns and promotions for each of those products in an impactful way. Previously, Praktiker used many different campaigns — like dynamic search, Shopping ads, and Display — to capture users at each stage of the customer journey. However, they sometimes found it challenging to make the best use of each of them.

So we teamed up with Prakitker in their efforts to improve the performance of their campaigns. We started by experimenting with various bidding strategies to find out whether there was room for improvement. We did this by testing the efficacy of these campaigns against their return on ad spend (ROAS) and conversion rate.

The results showed that the current campaign structure had reached their profitability limit, while revenue expectations continued to rise. That's when we knew it was time to try something new.
Breaking through the revenue ceiling with a new tool
Because the retailer wanted an easy-to-manage campaign type that provided the highest quality leads, we decided on Performance Max. The new goal-based tool allowed us to access the entire Google Ads inventory from a single campaign.
Praktiker didn't have any additional budget to try and break through the ceiling it hit, but with Performance Max it could keep the same budget — while trying out different advertising channels, like YouTube, that hadn't been prioritised in the past.
Praktiker had an ultimate goal in mind: increase revenue while improving ROAS. Since the campaigns launched in July, we kept a close eye on Google Trends to find highly seasonal, trending product groups and create custom landing pages that would direct users to corresponding products on the retailer's website. For each, a new asset group was created in the Google Ads account and paired with custom creatives and ad texts that resonated the most.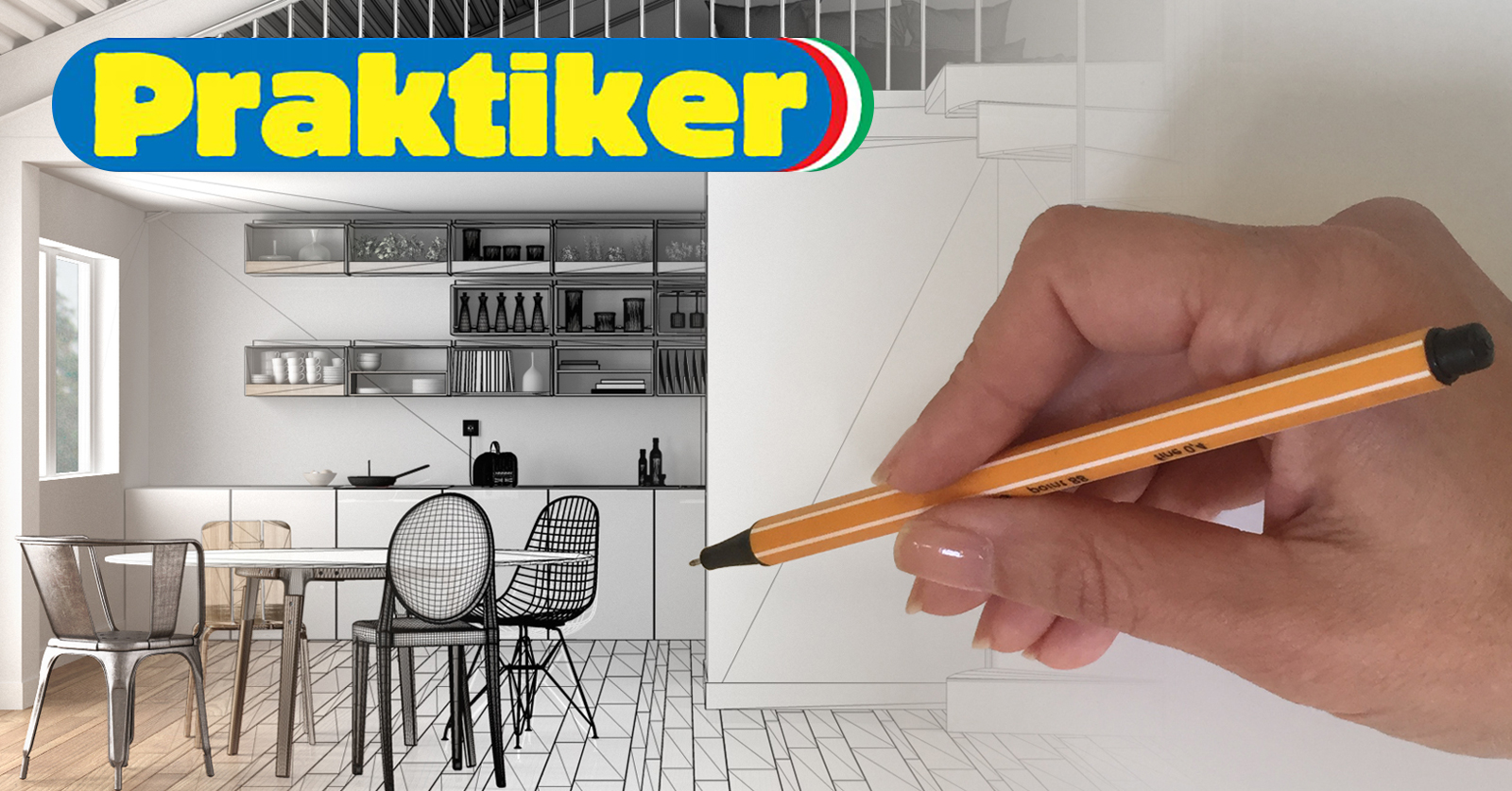 One of the assets for the Praktiker Performance Max campaign
For example, during summertime we set up an asset group for 'air conditioning' and 'garden & grill'. And during the European Championship and Tokyo Olympics, landing pages were created using relevant product types, like 'sun shaders', 'beer benches', and 'pavilions' — and they included creatives that communicated a feeling of excitement and community.
Because of the automated nature of Performance Max, the creatives and copy would automatically update for each of these different landing pages based on a bank of templated designs. This freed up our time and resources, and allowed Praktiker to engage with more customers across different advertising channels than they had tried before, and find new users they hadn't reached through previous campaigns.

Measuring up the results
In the following months between July and September, we kept increasing our spend to find the best performing daily budget, while increasing the diversity of our asset groups and signals. After three months, we learned that overextending our spending can quickly diminish the performance of the campaign.
We also found that keeping the ongoing messages and seasonal offers in the same campaign can have a beneficial effect on performance, rather than separating them into different campaigns, in which case our results quickly deteriorated.
"At first, the idea of focusing on different points in the sales funnel with a single campaign rather than segmenting it seemed interesting, but the numbers speak for themselves," says Szilvia Burka, marketing director at Praktiker Hungary.
Thanks to the new automated campaign strategy, we were able to smash through the ceiling with the results — exceeding our expectations. Praktiker generated almost 2.4X higher total ROAS with the Performance Max exclusive ROAS increasing more than 16X.
"We're excited to work with an agency that likes to experiment in a similar way to us because constantly pushing boundaries is the primary key to our success," concludes Burka.