As Head of Brand Communications at Kia U.K., Jane Fenn has been laser-focused on the company's recent brand relaunch, led by customer centricity and sustainability. Here, she explains the crucial role of Search — and value-based bidding — within that shift.
The automotive market has undergone numerous changes over the years, but none have been as swift or exciting as the shift to electrification. At Kia, we recognised that such a change required more than just a new logo.
As the emergence of electric and hybrid vehicles is prompting consumers to reevaluate their long-held brand loyalties, the playing field for car manufacturers is levelling, providing new opportunities for other brands to grow in the space.
We saw this as an opportunity to relaunch our brand, with a renewed purpose led by customer-centricity and sustainable solutions. This move is already bearing fruit: Kia is now ranked fourth in the U.K. automotive market.1
The path to purchasing a new car has become increasingly complex and messy, with a significant amount of research and decision-making happening online.
We've also been focused on ensuring our marketing efforts support this new strategy and positioning. And with Search being a key channel in today's car buying journey — as well as one where the competition between retailers, resellers, and comparison websites is fierce — we decided to move our paid advertising into a new direction.
Not all leads have equal value
The path to purchasing a new car has become increasingly complex and messy, with a significant amount of research and decision-making happening online. This is particularly true for electric vehicle (EV) buyers, who we found conduct four times more online research than those in the market for a hybrid car.2

But when it comes to making the actual purchase, hybrids are still outperforming electrics, suggesting that people spend more time researching EVs before making the leap. As part of our mission to be both customer-centric and leaders in the electrification space, this means it's important for us to ensure brand presence where and when consumers need it most.
Search is not only a primary destination where consumers seek information, but also a bridge between above-the-line and lower funnel marketing. This makes it a crucial channel for us.

We used to take a one-size-fits-all approach to Search, optimising campaigns towards several different lead types, or micro conversions. This includes anything from test drives, to brochure requests, dealership searches, and phone calls prompted by our ad extensions. As each lead was valued the same, we drove conversion volume but not necessarily value.
We required a new tactic to determine the genuine business impact of these different customer actions so that we could optimise our bidding and budget accordingly — and focus on driving the greatest value from our paid Search activity.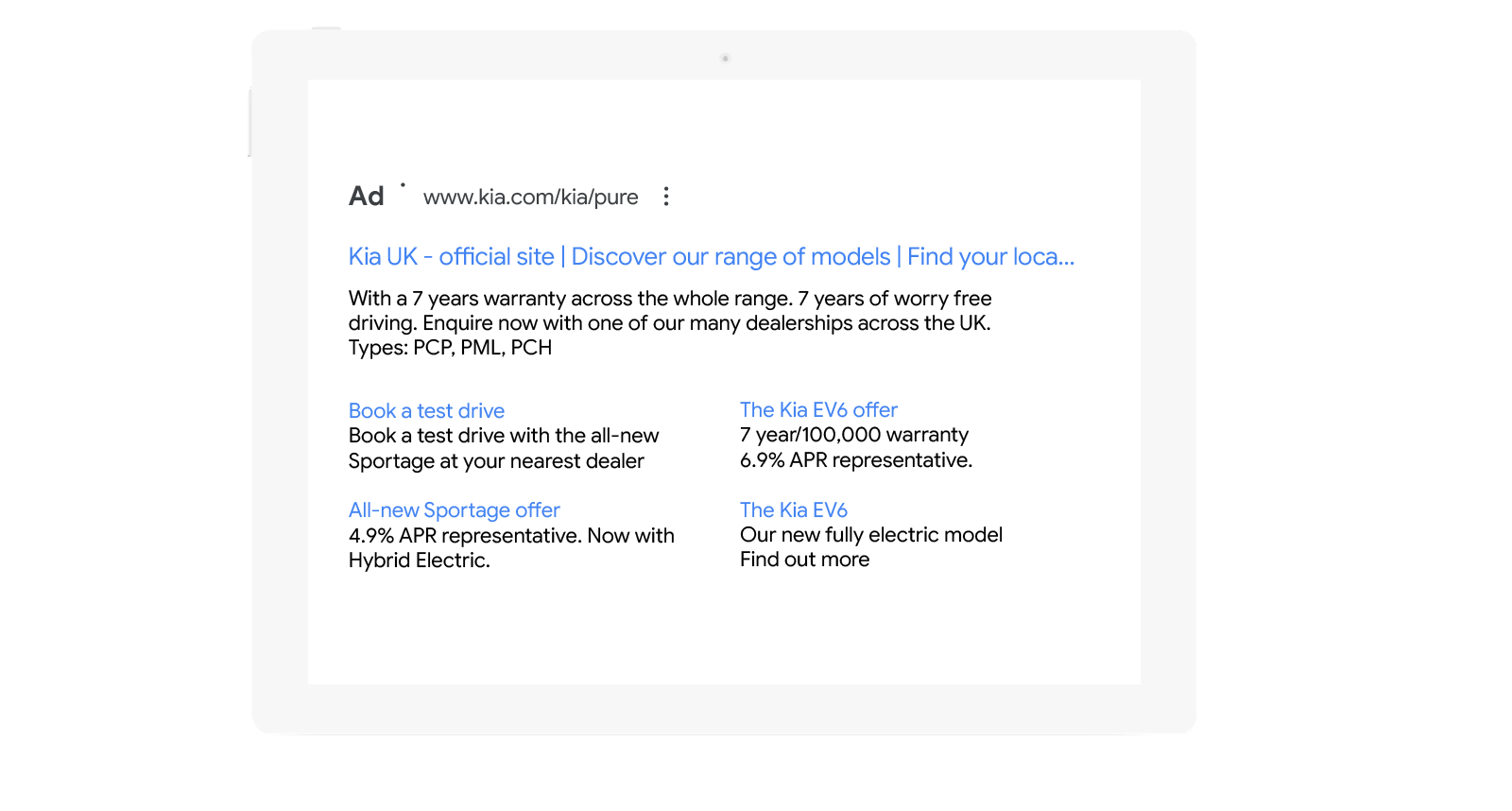 Striking a balance between volume and value
In the automotive industry, attribution is complicated by data typically being fragmented between car manufacturers and dealerships. And then there's the phasing out of third-party cookies, which impacts the amount of behavioural data we can collect in the future.
Working with Havas, our long-standing performance marketing partner, we made the strategic decision to switch to value-based bidding (VBB). This is an approach that optimises advertising spend automatically based on the value of conversions rather than just the volume.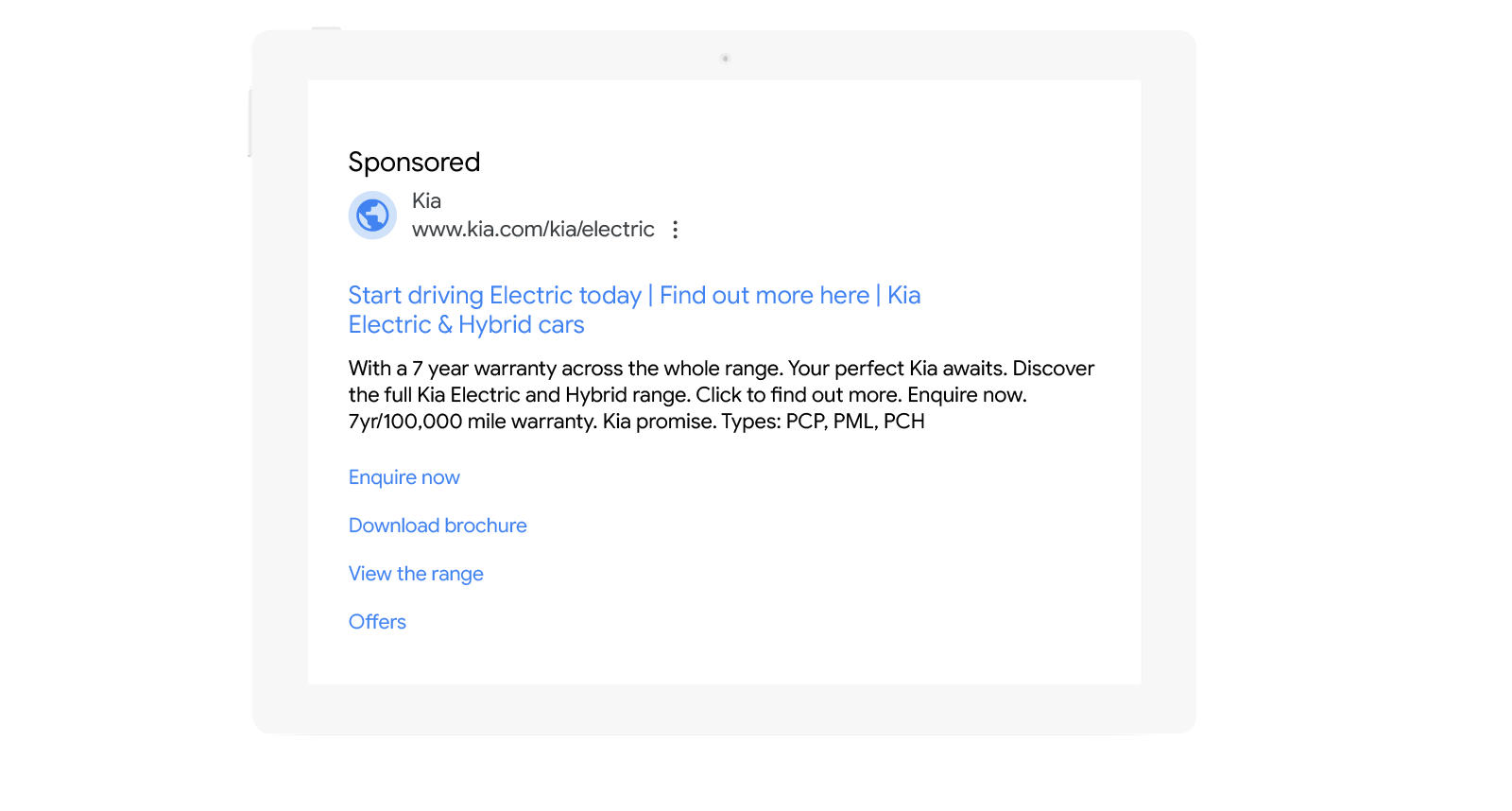 "To understand which actions on Search were delivering the best return on investment, we employed propensity modelling," explains Ashni Thakerar, performance director at Havas. "This statistical method uses AI and first-party data to predict an individual's likelihood of completing an action. In our case, it assigns value to different lead types based on the probability of it resulting in a sale."
Search is not only a primary destination where consumers seek information, but also a bridge between above-the-line and lower funnel marketing.
These insights can also help fill the gaps where data is fragmented, or when third-party data is no longer accessible, and ensures we're reaching our most valuable customers in a privacy-safe way.
The rollout to value-based bidding was executed in phases, beginning with EVs — the area of the business experiencing the fastest growth and set to gain the most from enhanced efficiency and value.

"Havas conducted a test on EV and hybrid-related generic search terms, such as "best electric cars" to gauge performance improvement," says Thakerar. "We tested VBB against target cost-per-acquisition (CPA) and target impression bidding, and found that VBB resulted in 20% more value, 10% cheaper CPA, and a 13% increase in conversion rate. This paved the way for expanding value-based bidding to other business areas, smaller keyword categories, and brand terms."
Always evolving
The transition to propensity modelling and a new bidding framework was not a simple undertaking. Using 24 months of historical performance data, as well as recent user data profiles at an individual level, it took significant data modelling. But we are now seeing the benefits and we're confident we know which consumer actions drive most value for Kia.
"There's a lot of industry talk about the shift to online research and decision-making, but we now have clear statistical evidence of just how rapidly the landscape has transformed," says Thakerar. "By tracking all those signals, we can be sure that we are reaching the right consumers, in the right place, at the right time, with the right search terms."
But we don't assume that anything is set in stone, as consumer expectations and behaviours are always evolving. The strong working relationship with Havas allows us to constantly analyse, learn, and test to help us drive maximum value on Search while also meeting the needs of our customers, now and in the future. This can also be evidenced by our cars — by 2027 we'll offer 15 EV models — and our marketing, fueled by innovative tools and strategies.