In today's world, companies of all sizes and types aspire to connect with customers and build relationships that translate into business growth. Opportunities to engage their audiences are vast — online and offline media, websites, apps, email and physical shops. The data collected across these touch points is significant, but it's almost always spread throughout different parts of the business.
That means bringing this data together and turning it into useful insights can be a daunting task for companies and their marketing agencies. To address this marketing challenge, businesses are looking to new technologies like the cloud and machine learning. Recently, I sat down with Stephan Pretorius, the Chief Technology Officer of WPP, the world's largest marketing and communications company, to discuss how his organisation is using these innovations to drive transformation and help their clients succeed.
The following conversation has been edited and condensed for clarity.
Our clients are currently going through a radical business transformation… [they] need to free up resources for innovation and improvement in customer experience.

What types of challenges do marketers face today? How have these challenges impacted what marketers expect from their agencies?
Stephan Pretorius: Almost all our clients are currently going through a radical business transformation caused by new competitors, new technologies or new consumer behaviour. To address these marketing challenges, clients need to free up resources for innovation and improvement in customer experience. This requires continuously increasing operational efficiency and making structural improvements. Successful agencies are responding to these shifting dynamics by working with clients to construct new marketing operations models (like having on-site teams or regional hubs) and automating tedious processes (like campaign setup and performance reporting). Increasingly, leading agencies are also developing new capabilities in AI, customer experience and creative technology to respond to the innovation needs of their clients.
Creative people are naturally curious and dissatisfied with the status quo.
How does this shape WPP's vision for the future of marketing?
I think it is fairly obvious that in today's world, technology is ingrained in every marketing function and discipline. Technology is used for data analysis to understand consumer behaviour, optimise media campaigns, track corporate reputation and brand value, segment customers for CRM campaigns and even optimise the layout of a shelf in a supermarket. As marketing technologists, we will continue to invest in tools and data to improve these applications over time, but WPP's vision for the role of technology is more ambitious. We see technology as a means to provide a platform for growth. It not only helps harness our collective intelligence, but also helps us to augment our creativity.
How do you help your clients and agencies transition from the old way to the new one?
Transitioning from the old way of thinking to the new is thankfully not very hard in our organisation. Creative people are naturally curious and dissatisfied with the status quo, so there is a real hunger for ideas and tools that solve existing problems and create new opportunities. And frankly, our clients are demanding that we bring them continuous innovation, so there is a strong pull factor.
As CTO, what is your team's role in shaping and realising that future?
My team works very collaboratively with our WPP technology and product leadership to set strategy, coordinate partnerships and develop common software and data assets. Unlike many of our peers, we don't believe sustainable innovation is done centrally, but rather, real insights and value creation lie within the agencies. They are closest to client challenges and requirements.
My team enables WPP's agencies to produce their best work through centrally coordinating and sharing intellectual property for the benefit of all our teams and clients. We follow four key principles in everything we do: develop global partnerships so we can scale efficiently, specialise through deep technical understanding in areas like machine learning and data science, distribute innovation so the best ideas can come from anywhere and maintain open platforms, so we don't get trapped in older systems and ways of thinking.
When building out WPP's cloud strategy, what were the obstacles and challenges you faced? How did you overcome them?
A few years ago, when we started getting serious about cloud, there was still a lot of resistance from clients to storing critical business or sensitive customer data in the cloud. Many companies still held the view that their on-premise systems were the best option. That has largely changed now as clients realise that the cloud is actually a better, more secure way to deliver software.
The biggest marketing challenge today is keeping up with the incredible pace of new features and solutions that are available in the cloud. However, I expect that to subside as our teams grow in cloud experience and expertise.
Were there any surprises along the way?
What did surprise me — but in a good way — was the total lack of resistance from our technology teams in adopting cloud and learning new skills. Our people have proven to be completely unsentimental about legacy technologies and not at all defensive about protecting old ways of working. This thrilled me!
Three ways to best navigate technological transformation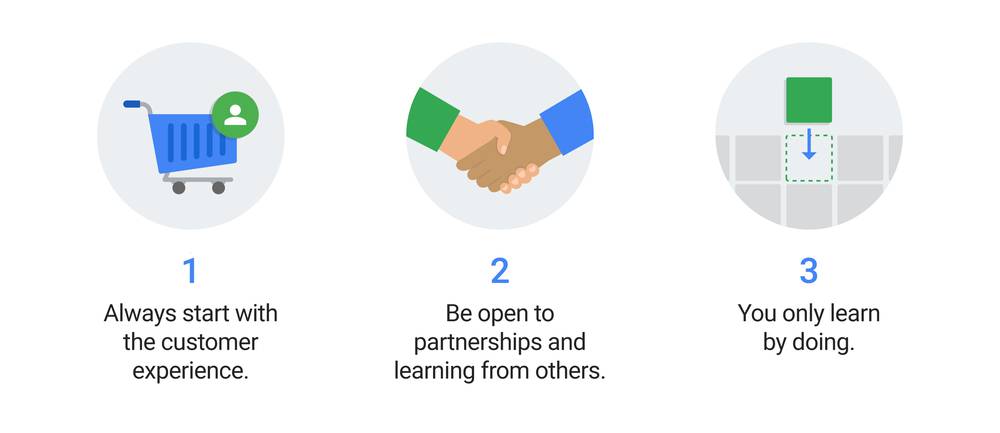 How does the cloud help you drive technological transformation for WPP? Which aspects of cloud computing are particularly valuable to your organisation?
We needed technology that could support scaled media, marketing and advertising businesses. From high-volume, low-latency applications, like ad targeting, to complex analytical and optimisation with machine vision, only the cloud can do this well at scale. Also, the cloud is not just about hosting and vendors; it is an entirely new stack for software development and operations. We believe that the cloud is a key foundation for our long-term technology capabilities.
Lastly, what are three pieces of advice you'd give CMOs and their C-suite peers about how best to navigate technological transformation?
First, always start with the customer experience. Technology innovation for its own sake has never helped any business. Next, be open to partnerships and learning from others. Chances are someone else has already solved for your challenges. And finally, you only learn by doing — so stop pontificating and start building.