Update from August 2023: Looking for the latest insights into innovation in marketing? Our AI handbook contains valuable, up-to-date resources on this game-changing technology. Alternatively, catch up on the marketing trends shaping the next five years.
As we enter the age of privacy-friendly measurement, marketers are increasingly faced with data gaps. Much has been discussed about upcoming privacy changes and their implications for online measurement. But less is known about feasible solutions for achieving an accurate, granular, and actionable understanding of how marketing activities contribute to business success in this new era.
However, by combining proven methods with innovative technology, such as machine learning, new analytical frameworks emerge to help us do just that.
Google partnered with measurement solution provider, Objective Platform, to understand how tapping into these new opportunities help advertisers make better decisions on their media investments. The result is a whitepaper to introduce marketers to the value and principles of unifying their ad effectiveness framework.
Current measurement methods
Traditionally, marketers use a wide range of methodologies to measure and model the impact of their investment. "These methods vary from the simple to the complex, holistic to the specific," notes Willem van der Weide, co-founder of Objective Platform.
"Broadly speaking, the main methods can be categorised into one of three areas: attribution, experiments, or marketing mix modelling (MMM) studies. And while many practitioners have created proprietary hybrids of these methodologies, marketing measurement continues to fall under those three key areas," explains van der Weide.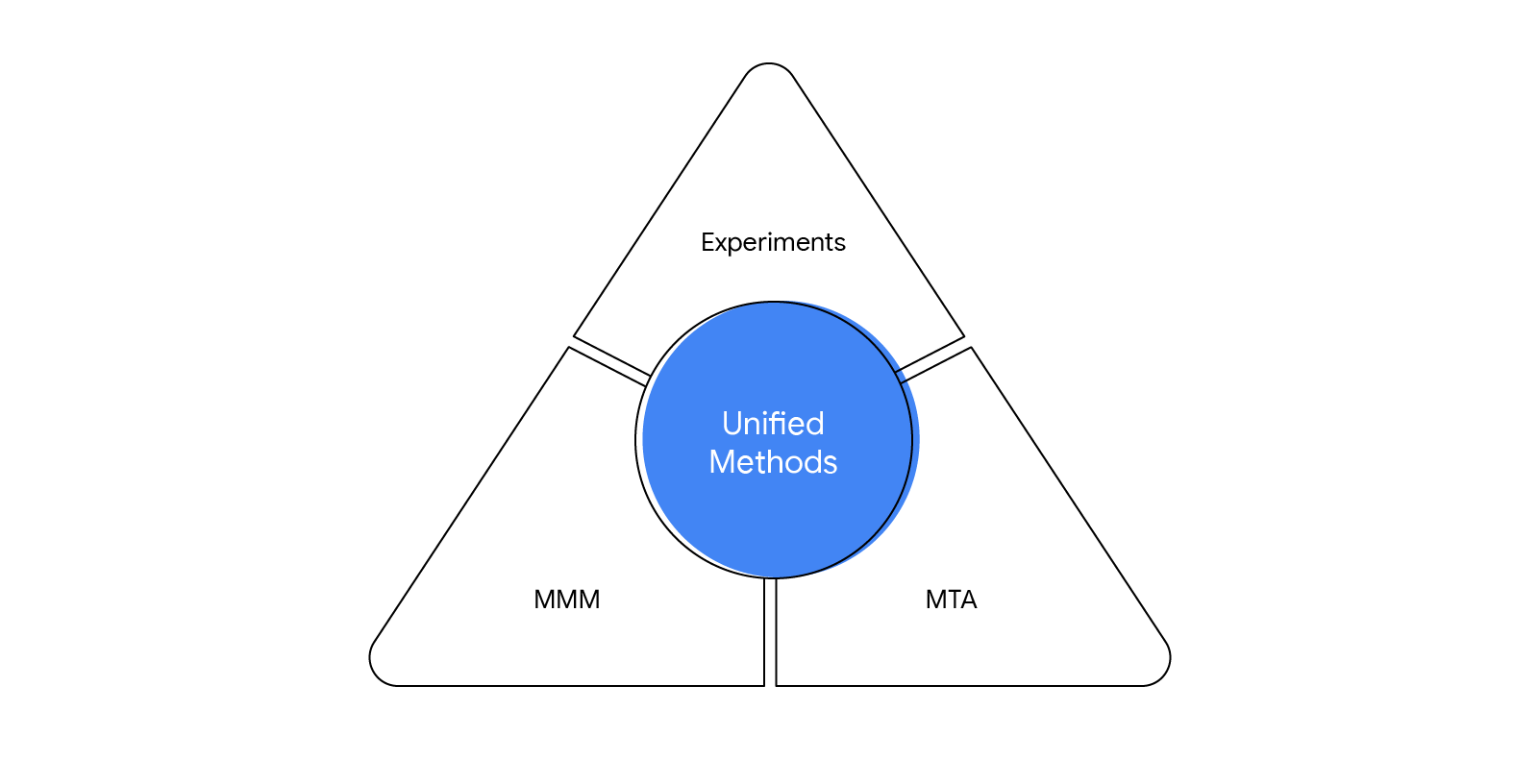 Each methodology brings its own strengths and weaknesses, and marketers have wisely relied on input from several of these approaches in order to inform and optimise their activities.
The power of unification
The deprecation of third-party cookies and the continued industry-wide effort to protect consumer privacy presents marketers with several challenges in measuring digital ad exposure and subsequent online behaviour.
"Traditional methodologies often exist within organisational silos, resulting in multiple parallel — and often competing — versions of 'the truth'," Arno Witte, senior VP of data science at Objective Platform, explains. "Instead of comparing insights from different models and assessing these separately, it's possible to get more accurate measurements by integrating the data and methodologies at a structural level. This lets the unified model calibrate itself to all available evidence."
This is where the unification of ad effectiveness tools, or the unified marketing measurement framework, comes in. It rethinks the three traditional methods to remedy their shortcomings.
"Unified marketing measurement is a framework that maximises the use of available data sources and techniques to create a single truth suitable for actionable steering," explains Witte. "Bayesian modelling within the unified framework enables us to create new interaction models that incorporate learnings from multi-touch attribution (MTA), MMM, and experiments."
At the heart of a unified framework should be a clear and common goal. You can then build an advanced modelling layer and develop a flexible, adaptive, and continuous learning model.
Unified marketing measurement is a framework that maximises the use of available data sources to create a single truth, suitable for actionable steering.
"In undertaking this research, we conducted a case study with a Dutch retailer," explains Van der Weide. "Applying a unified measurement approach enabled the retailer to make more accurate budget decisions. Compared with the MTA model, budget reallocation led to an increase of 9% of budget to upper funnel media, resulting in a 40% increase in expected uplift in topline sales contribution by these media. That's significant, and really shows the power of blending methodologies."  
A unified framework: How to get started
There are several steps you can take to get started. First, it's essential to establish a clear and common goal at the heart of your unified framework.
Creating a common and transparent understanding of which KPI should be used for media optimisation, and what the media steering hierarchy should look like is key, as different measurement methodologies tend to use different KPIs.
From here you can build an advanced modelling layer and develop a flexible, adaptive, and continuous learning framework. As van der Weide highlights, "In practice, marketers often focus on short-term model improvements but continuous learning is crucial for any measurement approach to stay on top of the game. When new and valuable information becomes available, the measurement framework should be adaptive and flexible enough to include this information."
To understand more about the unified marketing measurement framework and how it can help you make better marketing investments to drive business success, download the full report below.