20th Century Fox has transformed the way that they market their films online, establishing an innovative test-and-learn strategy to experiment with new forms of storytelling. Here, Chris Spelman, marketing director for Fox Theatrical, and Jason Runyan, head of digital marketing at 20th Century Fox Home Entertainment, explain how the new approach is working.
For marketers, the battle for consumer attention has never been tougher. But when you're a film studio and storytelling is your craft, the stakes are even higher. For us, this isn't just an advertising challenge – it's core to our business. At 20th Century Fox and 20th Century Fox Home Entertainment, we're in constant competition to earn people's attention for every film that we release.
That's why, about 18 months ago, we began to rethink our approach to video marketing, aiming to take better advantage of digital as an experimentation canvas. Using each campaign as an opportunity to get smarter about the way we tell stories, we created a robust test-and-learn agenda. One area of particular focus has been video ad sequencing – when you serve up a planned sequence of ads to users over time. It has allowed us to tell a more engaging and rewarding story about each film.
Most recently, we've been exploring how different sequencing structures can help achieve different marketing goals. In partnership with Google's Unskippable Labs, a team that runs experiments with video ads to explore the changing nature of consumer attention, we tested three approaches to promotional campaigns for three films: Alita: Battle Angel, Deadpool 2 and The Predator.
Here's how we did that and what we learned along the way – lessons you might be able to apply to your own video marketing campaigns.
Sequencing structure 1: Tease, amplify, echo
For the theatrical launch of Alita: Battle Angel, we wanted to introduce audiences to the film and the character of Alita, to boost awareness and purchase intent. To do this, we tested a tease, amplify, echo sequence that showcased the film's multiple dimensions.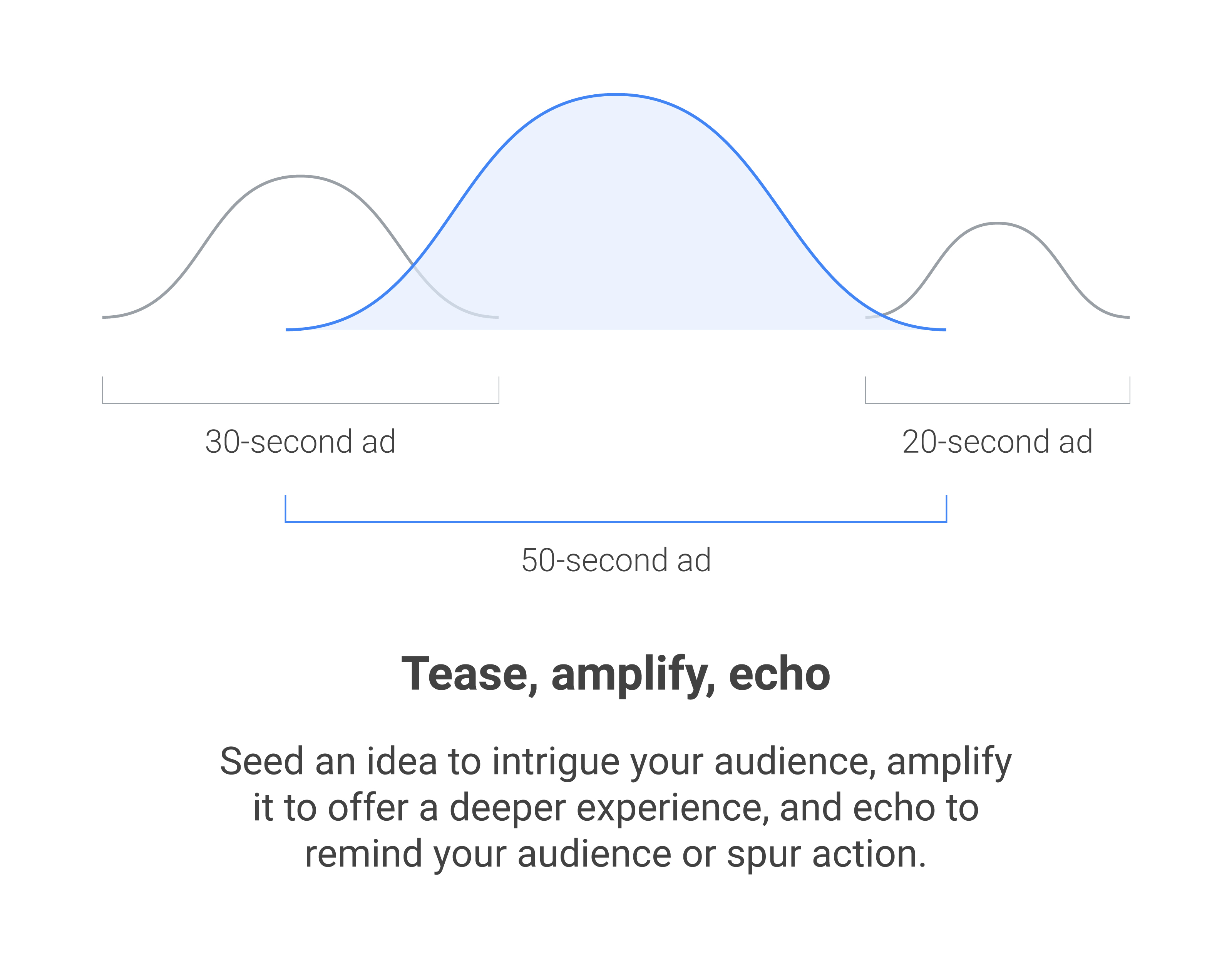 We developed four variations of a three-ad sequence for specific audiences, like men, women and all adults. One sequence began with a mid-length video (around 30 seconds) to tease the film, followed by a long-form video (50 seconds or longer) that featured an action scene from the film to offer viewers a deeper experience. The sequence ended with a short video (20 seconds or less) that reminded users of the film. We created several versions of each video, and tested four combinations of this structure. All the ads were skippable, meaning that viewers could choose not to watch them.
Each sequence transitioned based on impressions. In other words, viewers were only served an ad if they had been exposed to the previous video in the sequence. Brand Lift surveys helped us identify the top-performing sequence to optimise our media spend. We were then able to shift spending behind it, which helped drive a significant lift in consideration.
Our most notable observation during the test was how much success we had by simply lifting scenes from the film. The long-form videos drove higher levels of engagement and intent across the board. This result has inspired us to think more expansively about the types of creative assets we feature in upcoming campaigns.
Sequencing structure 2: The conditional miniseries
Deadpool 2 was a £30M+ ($38M+) box office success, so when it came time for the in-home promotional period, we wanted to achieve comparable results. We set an ambitious goal to deliver the highest digital download conversion rate for an action film in studio history.
To do it, we leaned into the Deadpool character's broad awareness and tested a miniseries sequencing structure, which allowed us to break the story into different chapters over time. Some of these chapters included Deadpool breaking the fourth wall to address the audience directly. We also added a more intricate twist by creating different, conditional versions of the sequence, based on whether each user watched or skipped.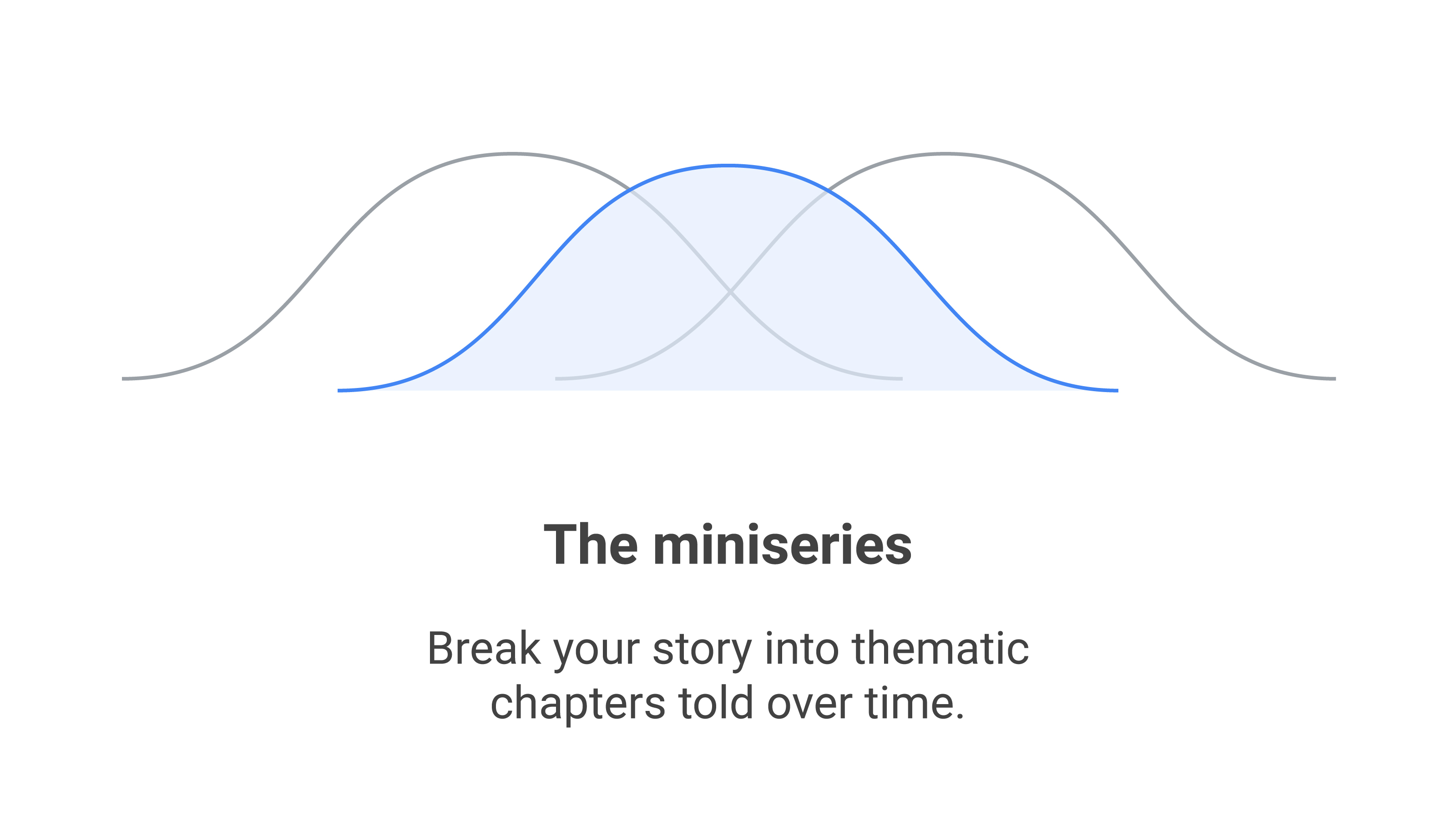 The sequence began with a 25-second skippable ad introducing users to Deadpool 2 and letting them know that it was available to own on digital download.
The second chapter in the sequence rewarded watchers with an exclusive new scene from the film's Super-Duper cut, not included in the theatrical release. Users who skipped chapter one were served a short, clever message from Deadpool himself, directly referencing their decision to skip. In chapter three, people who watched chapter two's exclusive scene were served a quick call-to-action spot, while users who skipped the ad were served Deadpool's message referencing their decision to skip.
This approach gave us a canvas to foster engagement with fans and was a key factor in reaching our goal to deliver the highest digital download conversion rate that we'd ever seen for an action film.1
Sequencing structure 3: The direct shot
The Predator presented us with a different marketing challenge related to in-home viewing. The film had struggled with cinema audiences, so we were keen to understand how to engage people who had not seen the film at the cinema.
For this experiment, we wanted to explore whether a sequence of six-second bumper ads would increase purchase intent, compared to a single skippable ad. We stuck to one concept but communicated it in different ways, using five videos featuring different six-second vignettes from the film: Hunting, Ultimate, Everything OK, Action Kill and Die. These bumper vignettes were served sequentially to users, and each of them conveyed a clear message that the film was 'out now on Blu-ray, DVD, and digital download'.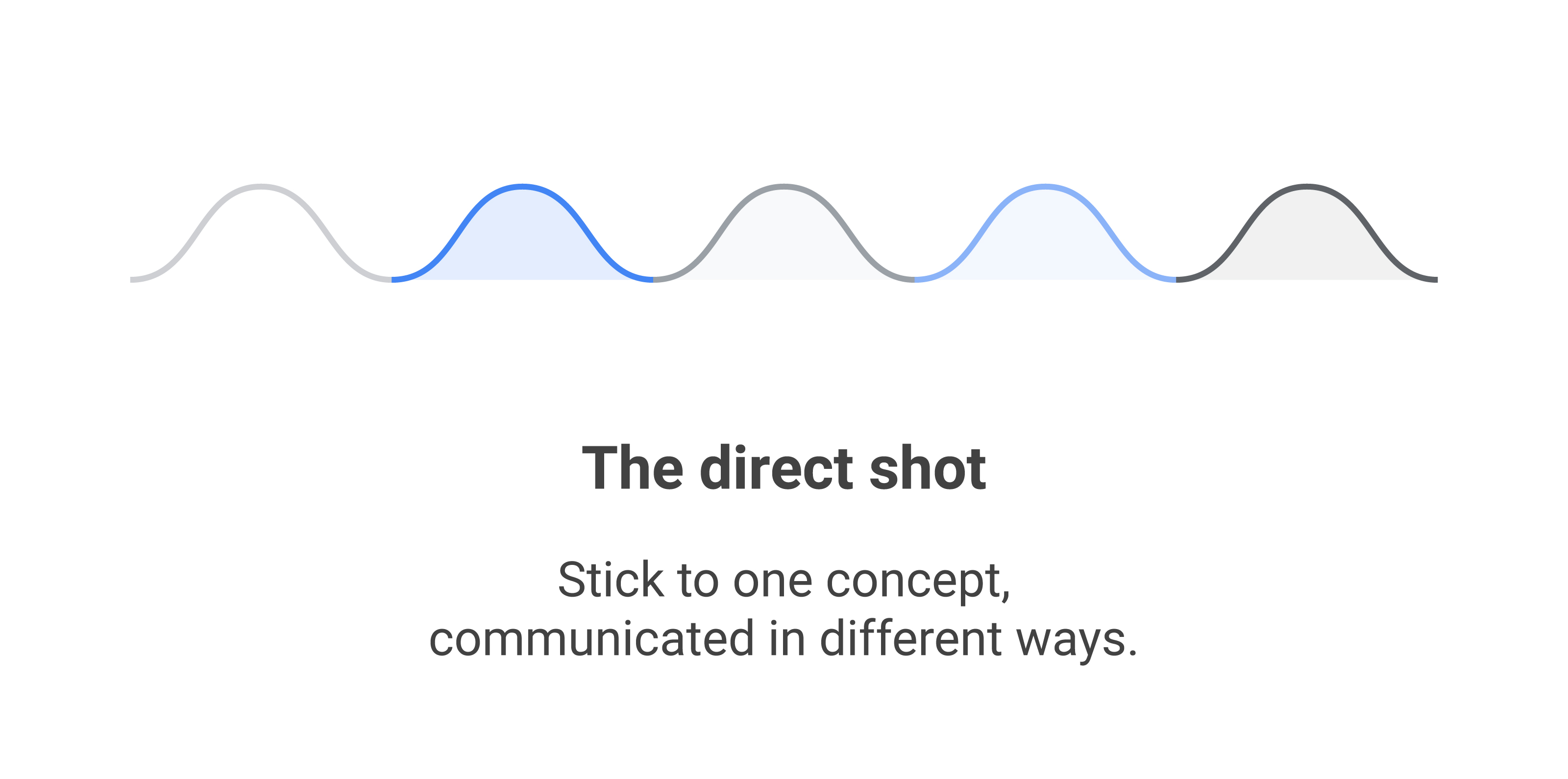 Brand Lift survey results showed that the five-bumper sequence drove higher purchase intent than the single skippable ads, suggesting that creative variety and ad frequency may trump frequency alone. The results also suggested that serving bumpers sequentially is particularly effective for grabbing audience attention, a pattern that we've observed in subsequent experiments.
What we learned from these experiments – along with the record number of conversions that we saw in our Deadpool 2 effort – is further proof that video ad sequencing can translate into greater payoffs for our marketing campaigns, as well as our broader business.