Denise Truelove is global brand director at Mars Petcare, and leads the global marketing strategy for the firm's cat food brand, Sheba. Laura Balfour is a senior board account director at AMV BBDO, the creative agency behind Sheba's campaigns.
We've all seen that heartbreaking viral image of a seahorse with its tail curled around a cotton bud. At Sheba, we wanted to create a contrasting image of hope, to prove humankind could do something positive.
This was the start of an incredible and sometimes difficult 12-month journey, in which we'd ask fundamental questions of the brand and ourselves as marketers. How can a cat food brand help the planet? How big does something need to be to be seen from space? How could we use YouTube's tools to allow anyone, anywhere, to help us with this cause?
Stopping the bad isn't enough
Consumer expectations of brands increasingly go beyond an exchange of money for products. That's particularly true for pet owners. The next generation of brand building is in creating more mutual value — not only offering the highest quality products but also having a positive impact on people, pets, and the planet.
This campaign began with a statement: cats love fish. We'd already made the commitment to use 100% sustainable fish in our products, but stopping the bad isn't enough. You have to drive meaningful change. One-quarter of fish species come from coral reefs — that's why we decided that, as a cat food brand, we should be helping to prevent the destruction of this valuable ecosystem.
This wasn't just about making a cool project. We wanted to create a value exchange where consumers could not just view the reef, but participate and make a tangible difference.
Putting hope in people's hands
With modern technology, if you can dream it, you can probably do it. With access to the reef star system — steel frames that encourage new coral growth — we embarked on the world's largest coral reef restoration programme. This was supported by our Hope Grows campaign, in which we restored a real reef to spell out "HOPE". This can even be seen on Google Maps. This involved numerous calls with Google about how big the word should be to be seen by the Google Maps satellite — eventually settling on the length of an Olympic swimming pool.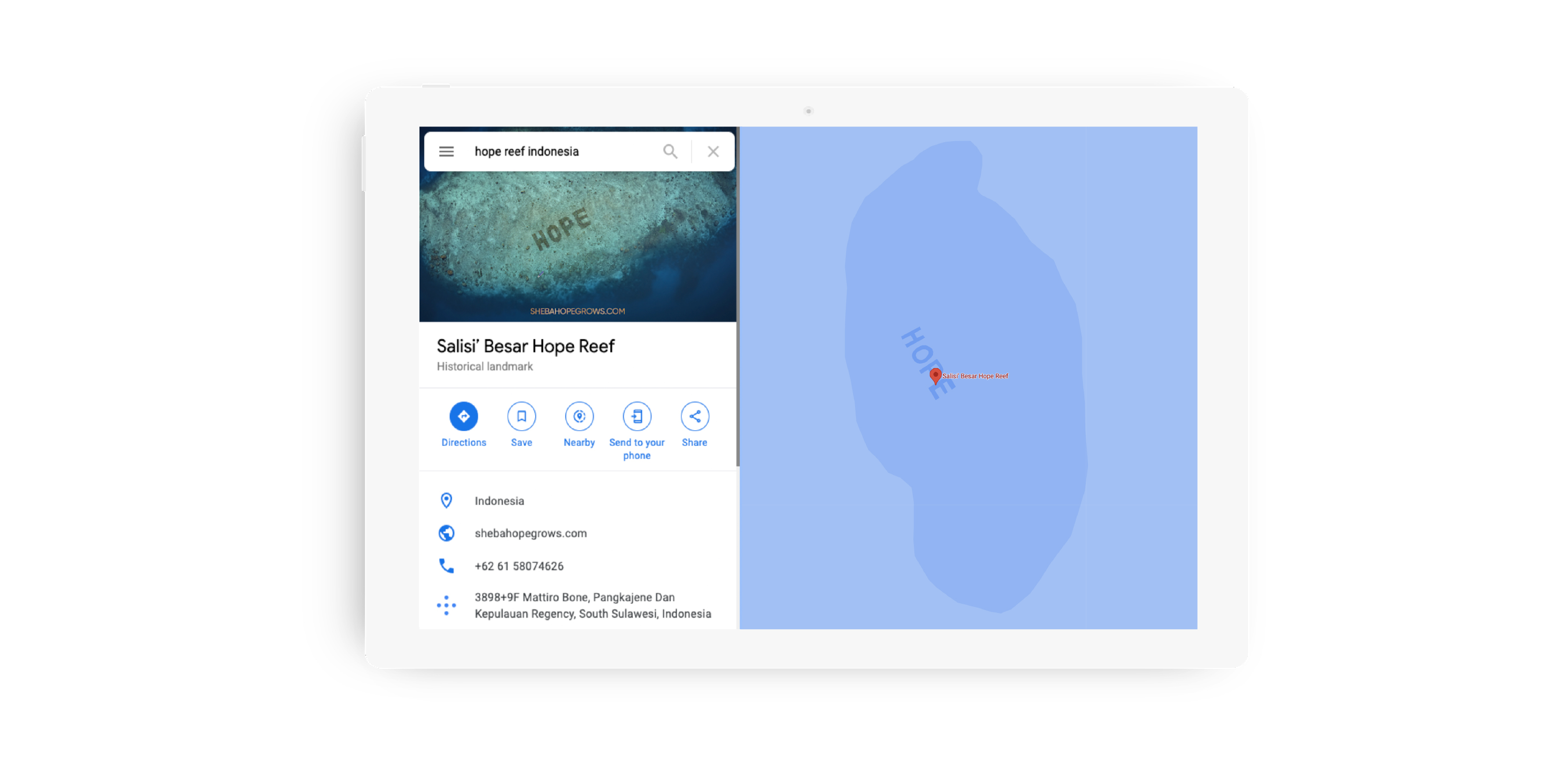 We also worked with the internal team of sustainability experts at Mars' and some of the world's best coral scientists to ensure the reef was biologically viable and not just a stunt. It was marketing at the speed of mother nature, which took almost two years for the reef to grow before going live with the campaign.
But this was never just about creating a cool project. We wanted to create a value exchange where consumers could not just view the reef, but participate and make a tangible difference. For this, YouTube monetisation provided both the means and the scale.
Harnessing YouTube monetisation
Any YouTube channel with more than 1,000 subscribers or 4,000 organic viewed hours can monetise its views. Sheba's documentary series "Cats That Rule the World" had already helped us meet the eligibility criteria, giving our consumers the opportunity to help fund reef restoration simply by watching our videos.
To turn a Sheba-branded channel into a content-focused hub audiences would want to engage with — with every view driving revenue for reef restoration — required a different way of thinking.
When creating video content, we had to act like a creator: putting content before the brand. That meant taking tips and tricks from the platform's most engaging channels.
We created 500 different assets — including imagery, headlines, and different cuts of YouTube videos — and continually optimised them to find effective combinations, from the right messaging to the perfect visuals. It was a huge "test and learn" approach for us.
Then, we used video ad sequencing to lead existing viewers to our "Films that grow coral" and explore our content further. This helped keep viewers engaged throughout the campaign, with one viewer commenting: "Okay you got me, I will buy some Sheba and I don't even have a cat."
400k+ hours of content were watched in the first three months, which directly translated into funding for future reef builds through advertising revenue
Positive growth for brand and reefs alike
The campaign had a detailed measurement framework, but the number-one metric was the health of the reef itself — probably a first for any advertising campaign.
Coral cover at the site now sits at 70%, up from 1%, and there has been a 300% increase in fish over a 2 year growth period — making a significant difference to the livelihoods of local islanders.
In terms of more traditional metrics: 440,000 hours of content were watched in the first three months, which directly translated into funding for future reef builds through advertising revenue. We even had people commenting that they'd buy Sheba to support the campaign, despite not owning a cat.
Our product sales ROI was over 300% in major markets across the globe, which is clearly a great result for brand growth. It also, hopefully, sets an example to other brands, proving there is real value in having a purpose and committing to it in a long-term, sustainable, and authentic way.
If we can get even one other company to undertake a project like Hope Grows, we really have made a huge impact.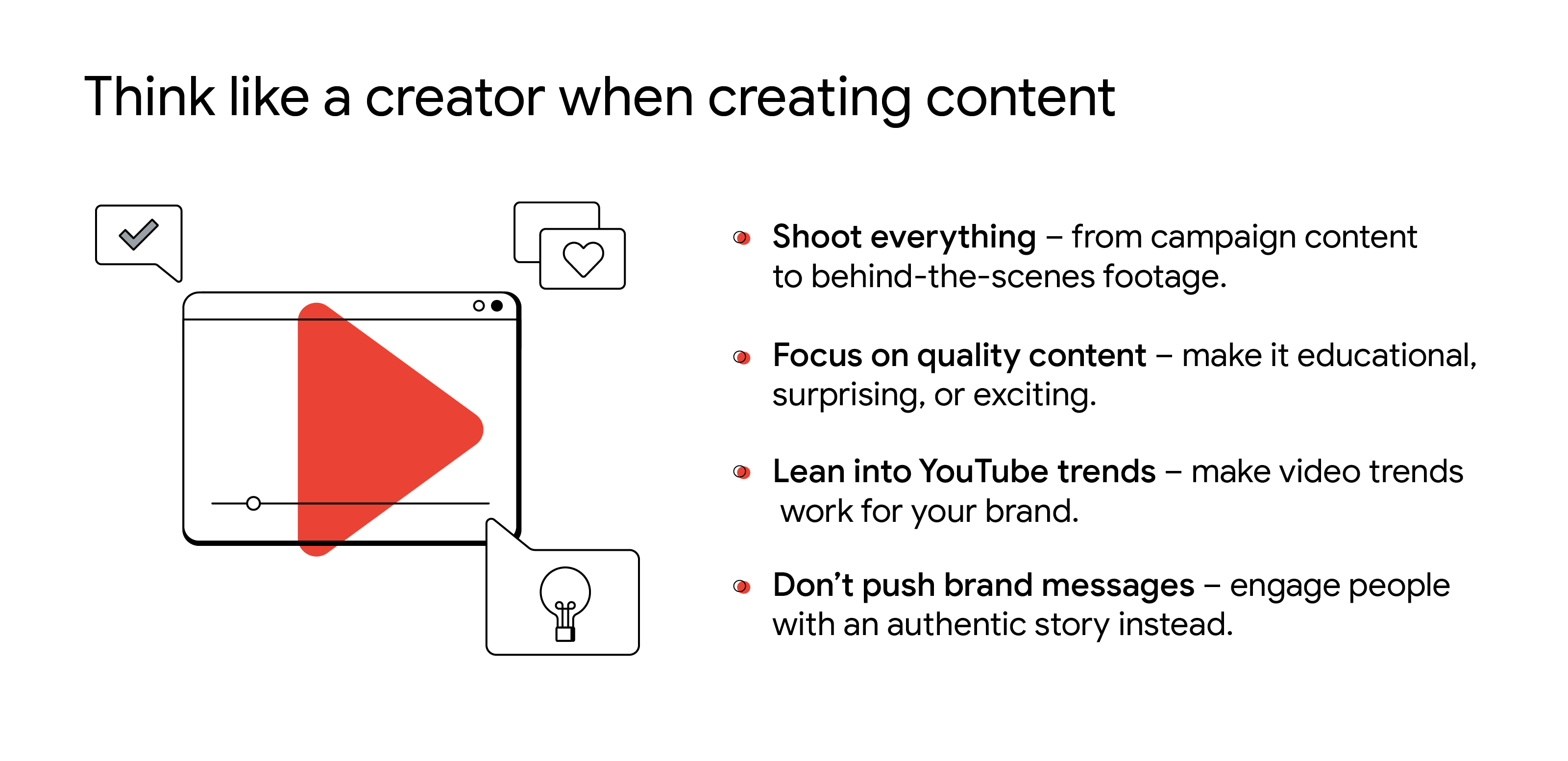 Takeouts for marketers
Purpose is never a "one and done"
Our coral reef restoration programme was never just a one-year advertising campaign — it's a decade-long commitment. Yes, we want to grow our brand and increase sales, but purpose has to come first — otherwise consumers will see right through you.
Find your reasoning
Whatever your journey, it has to fit with the brand and make sense in order to be credible. At times, we were creating a brand within a brand — all based on one initial statement: cats love fish.
Shoot for the stars
Ask yourself: "What can we do to make a long-term difference in the world"? Then set that as your goal. Working with others makes this much more achievable — we weren't afraid to be ambitious due to the strengths of our partnerships with the Mars Sustainable Solutions team, Google, and leading scientists.
Empower your consumers with knowledge
We were aware that not many people knew that coral reefs support one-quarter of all marine life, including key species like tuna. We made it our mission to help educate consumers, and embedded this explanation into the campaign.
Just do something
The time for endless talking and strategising about sustainability initiatives is over. We didn't have the perfect solution for restoring coral reefs, or for saving the world, but felt we had to begin somewhere. The message for all brands and marketers is to 'just do something'.