YouTube isn't just growing on mobile - in the UK, watch time on TV is growing faster than any other devices, showing that online video is at home in the living room.
Whether they're looking for extreme sports footage, the steps to the latest dance craze, or a lovingly crafted spoof of their favourite Christmas video, viewers know they can find the content they love on YouTube - and they're watching more of it than ever. But it isn't just this unparalleled range that's behind our increasing appetite for online video. In addition to unprecedented choice in what to watch, online video also gives viewers an ever-widening set of options as to how and where they watch.
On mobile, YouTube consumption on both smartphones and tablets continues to grow rapidly. According to comScore, more than 70% of total YouTube watch time by UK adults comes from smartphones and tablets.1 And it isn't just on the small screen that watch time is growing. In the UK, the fastest growing screen for YouTube watch time is TV, which has more than doubled year-on-year. 2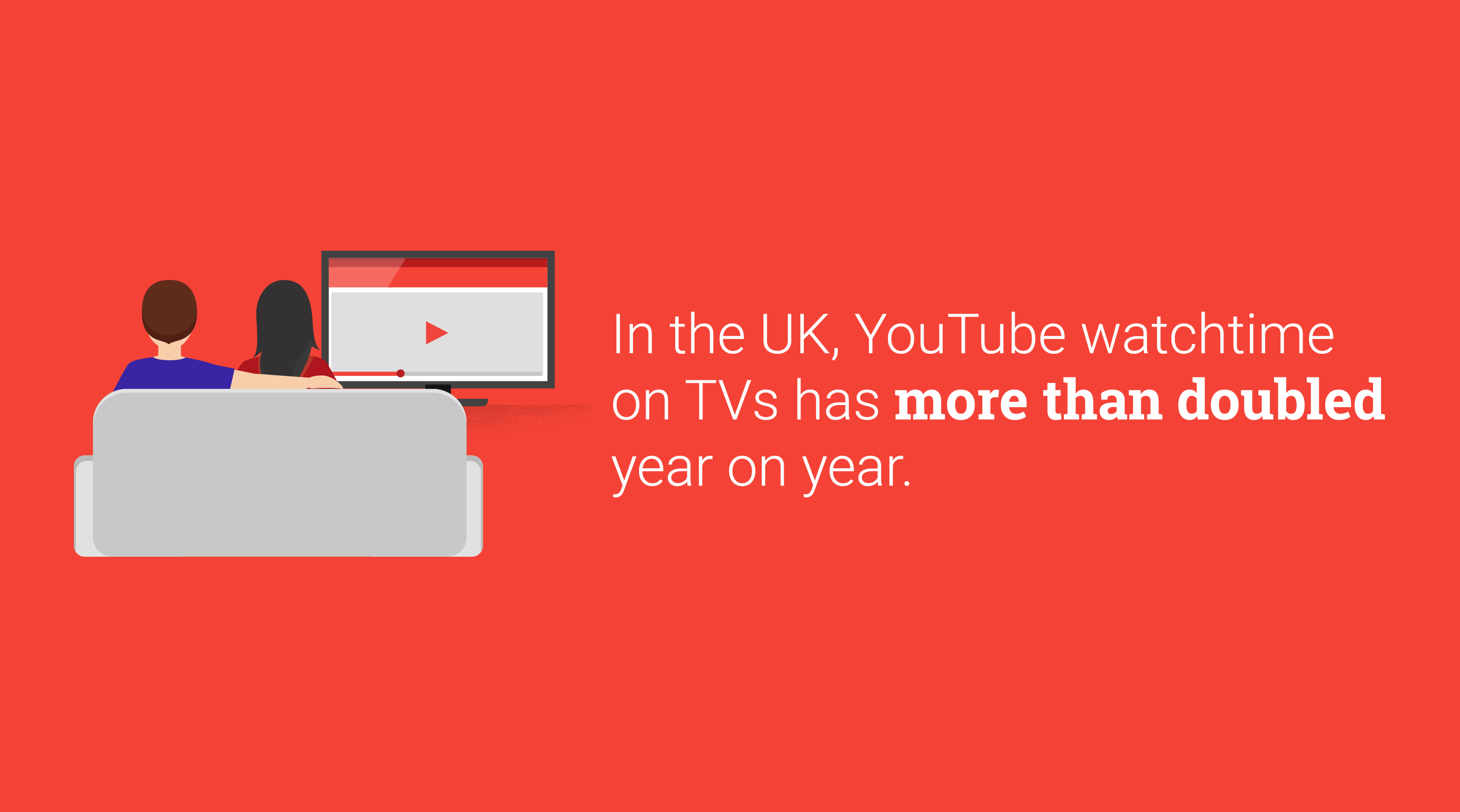 With a varied range of content available wherever and whenever viewers want it, it's no surprise that YouTube proves popular with 16-34 year olds, for whom on-demand entertainment is a way of life. Nearly half of this hard-to-reach group say they have watched YouTube on their TV,3 and the number is only set to increase as YouTube becomes (literally) part of the furniture.
Not that it's a case of either/or when it comes to our screens. The most popular time to watch YouTube on any device, including TV and mobile, is the evening 4, suggesting that viewers will turn to wherever is most convenient when they want a content fix. In fact, with the rise of 'second-screening' on smartphones, for some viewers, one piece of content at a time clearly isn't enough!
YouTube is a cultural engine where people go to be inspired, informed, entertained and to tell their own stories. With watch time growing across a range of devices, and with smart TVs and casting cementing YouTube's place in the living room, advertisers now have a great opportunity to connect with viewers in a range of contexts. If brands are able to acknowledge this new reality in their media planning, there's a passionate, engaged audience out there, waiting to be found.