That first experience with your mobile app or site has to be good in order for users to engage further. Remove barriers to getting started. Keep shoppers interested from browsing to customer support to purchase.
(Continued from Mobile Retail Apps and Sites: Introduction)
1. Ensure your mobile site or app loads quickly.
Users' expectations on mobile are high. Many shoppers use their phones to shop while they're out and about and have little patience for apps and sites that load slowly. Don't risk having users abandon your site or app due to speed. Use speed-test tools to understand where improvements can be made and utilize the latest technologies to reduce size and improve performance.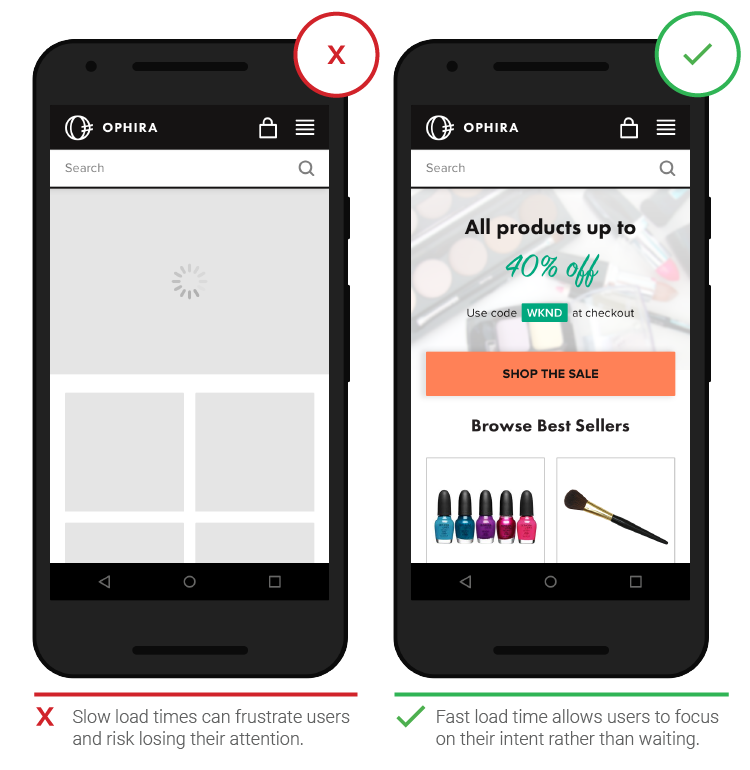 2. Provide clear utility before asking users to register.
Users often abandon an app that asks them to provide personal information upfront unless there's some form of immediate payoff (ordering a car service or food delivery, for example). In particular, apps with low brand recognition—or those in which the value proposition is unclear—must clear a higher hurdle when asking users to register at the start of the experience. Only ask a user to register if it's essential. One common way this principle is applied is by providing guest checkout at the point of conversion.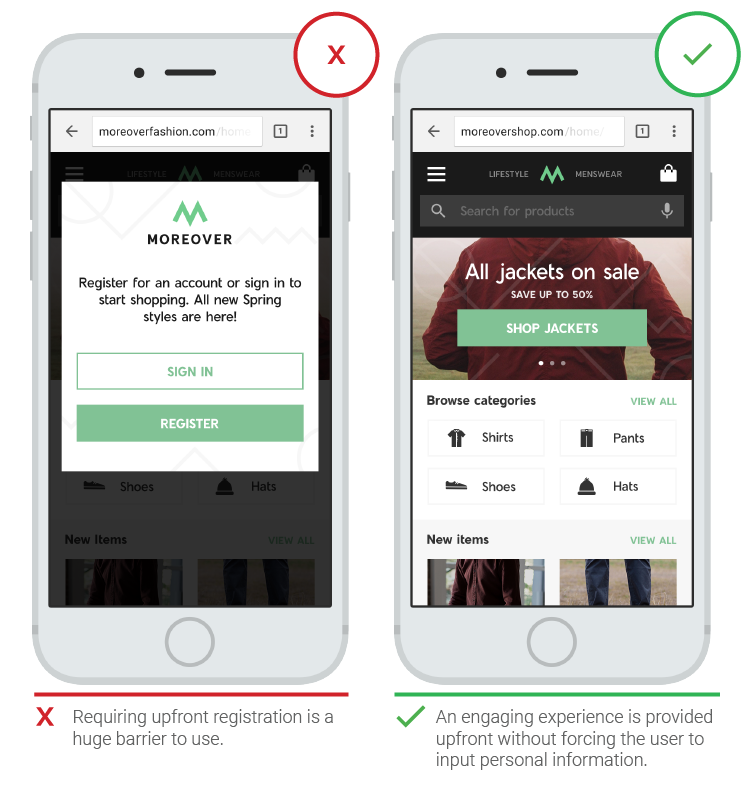 3. Speak the same language as your users.
Unknown terms or phrases will increase cognitive load for the user. When calls to action are labeled with brand-specific terms, users may become confused. Clear communication and functionality should always take precedence over promoting the brand message.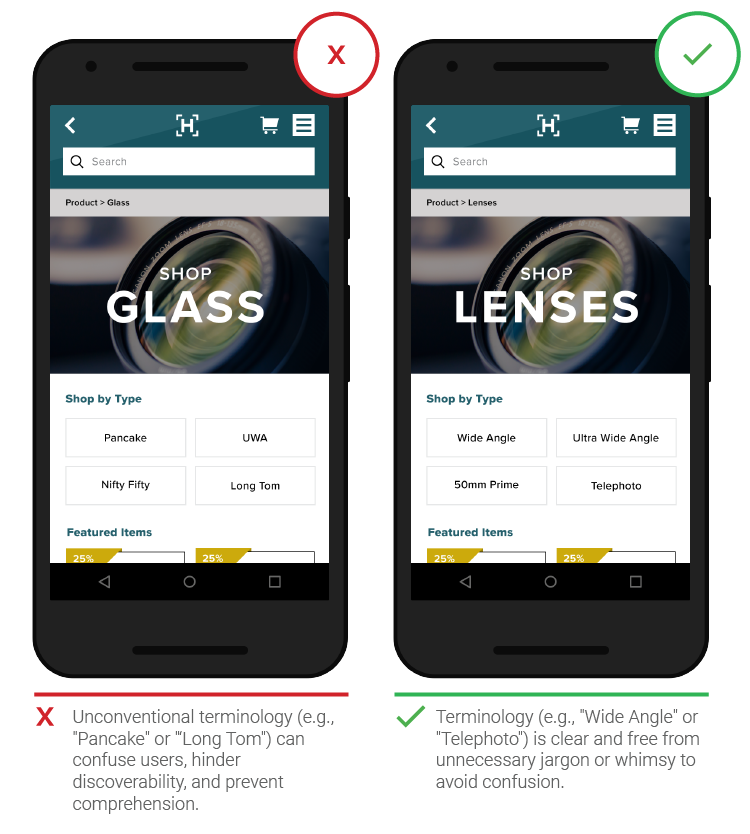 4. Use effective search indexing.
Ensure that search results are useful. Given the frequency with which users rely on the search feature for specific tasks, they expect it to work as well as Google. Some helpful functions include spelling auto-corrections, recognition of root words, predictive text, and suggestions while the user enters text. These tools can reduce the likelihood of user errors. They will also help speed up the search process and keep users on-task toward conversion.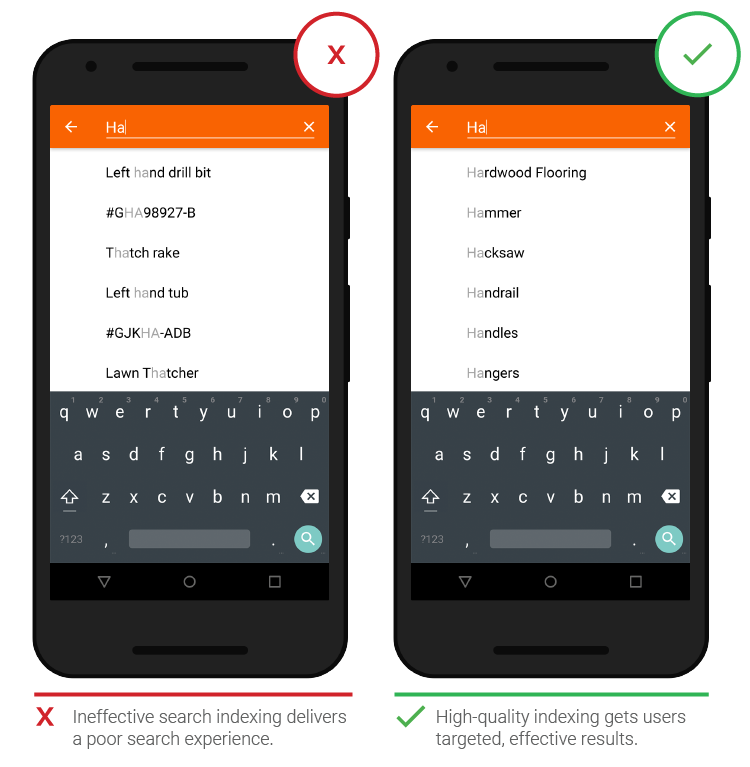 5. Don't let promotions steal the show.
Users are hesitant to download apps from retailers they don't know. Promotions on a mobile site that encourage users to download the app present a barrier to a user proceeding and completing their tasks. Providing an engaging experience on your mobile site is the best way to encourage users to opt-in to download and engage with your app. When you do offer app download promotions, use easily dismissible banners as opposed to large interstitials.