Holiday shoppers use their mobile devices for all kinds of things. They might see a product on a shelf, use their phone to conduct research and price comparison, examine the product in person and then decide whether to buy it in-store, online or not at all. What if that phone could also offer a fun shopping experience that supports the retail brand? And what if that experience could be used to attract more shoppers to your store? That's what Target is aiming for with the new Bullseye's Playground in-store gaming experience, built in partnership with Google's Art, Copy & Code team.
This season, holiday shoppers are whipping out their phone at every opportunity. They're snapping and sharing pics, looking up coupons, using shopping comparison sites to make sure they're getting the best deal and maintaining their gift lists. According to a holiday shopping study that Google conducted with Ipsos MediaCT, 75% of holiday shoppers with a smartphone plan to use it in-store.
But all those mobile-savvy shoppers aren't just using their phones to make an online purchase while standing in the store aisle; 82% will still make their purchase at the cash register instead of online.
As we've found in the "Digital Impact on In-Store Shopping Study," these trends point to mobile devices serving as shopping companions and personal sales clerks rather than as replacements for in-store gift purchasing. The savviest retailers are responding to this consumer behavior with mobile experiences that complement and extend the in-store shopping experience, blurring the line between their virtual and physical store shelves.
Google's Art, Copy & Code team partnered with Target to explore how we could build a mobile experience that would make shopping at Target even more fun and memorable during the holiday season. We created an in-store mobile game experience that shoppers can access through any mobile device. And the experience goes with Target guests as they move through the store and discover codes that unlock new games, levels and characters.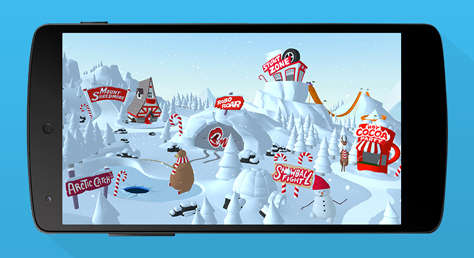 It's called Bullseye's Playground, a series of six mobile games for the whole family, featuring Target's Bull Terrier mascot, Bullseye, and a few friends. Target guests can access the games by visiting Target.com/Play from their mobile browser. Once a user clicks "unlock" within a game, he or she is pointed to different areas of the store to find codes that unlock new levels and characters. Players can have a roar-off with a robo-dinosaur, have a snowball fight with some of Bullseye's friends, try their hand at ice fishing, host a cocoa party with some popular toys and more.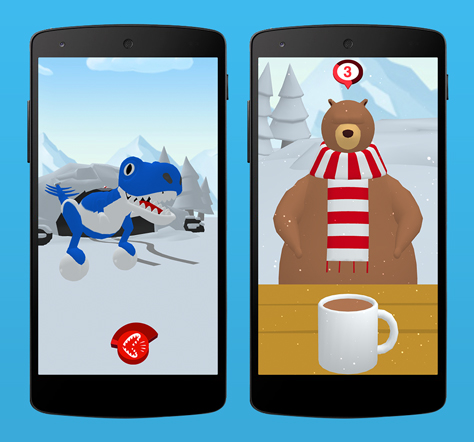 The idea is to provide a fun experience for guests, delivered on their mobile device, that makes holiday shopping a bit more enjoyable. It's not just about whimsy, though. For each game played, Target is donating $1 to St. Jude Children's Research Hospital, up to $1 million.
For a select number of stores, Target is pioneering an even richer in-store experience using Project Tango Development Tablets. The tablet, available only on-site, transforms the store's aisles into a 3D winter playground on the screen. Guests engage by walking around the store and interacting with on-screen characters. Guests' physical location in the store changes what they see on the screen. They can step through a snowy forest with characters such as Olga the deer or peer into a steaming igloo to find Tobey the Bear. And they can always enjoy a snowball fight with Zoomer Dino, too. The Project Tango Development Tablet includes highly attuned hardware and software that allows it to understand the full three-dimensional motion of the device as well as capture surfaces in the environment.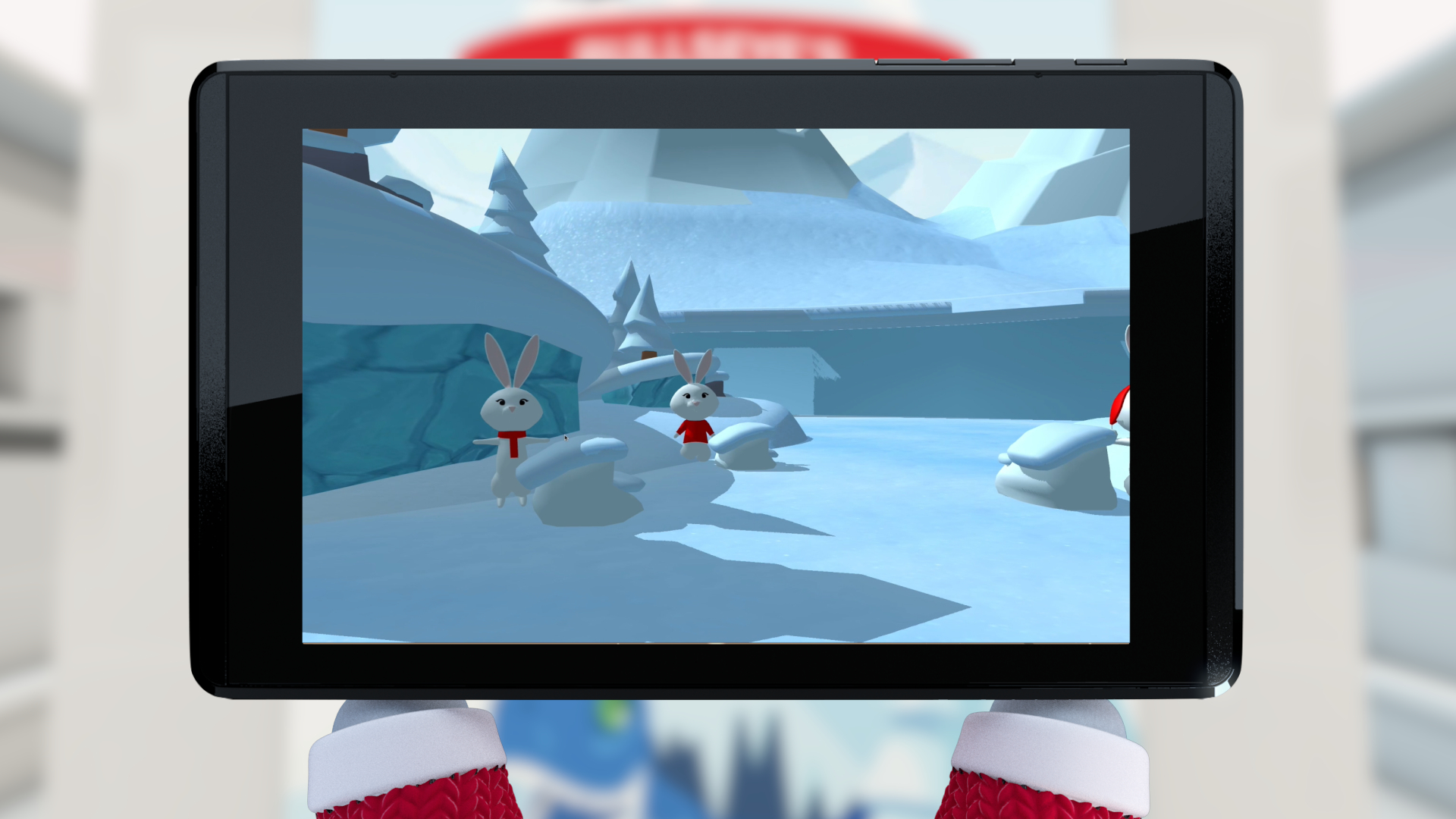 With Bullseye's Playground, Target has an in-store experience that sets it apart from any other large retailer and lures in anyone looking for a more fun, less stressful shopping trip. This holiday season, check out Bullseye's Playground for yourself at your local Target, and explore the games as you shop for the perfect gifts.