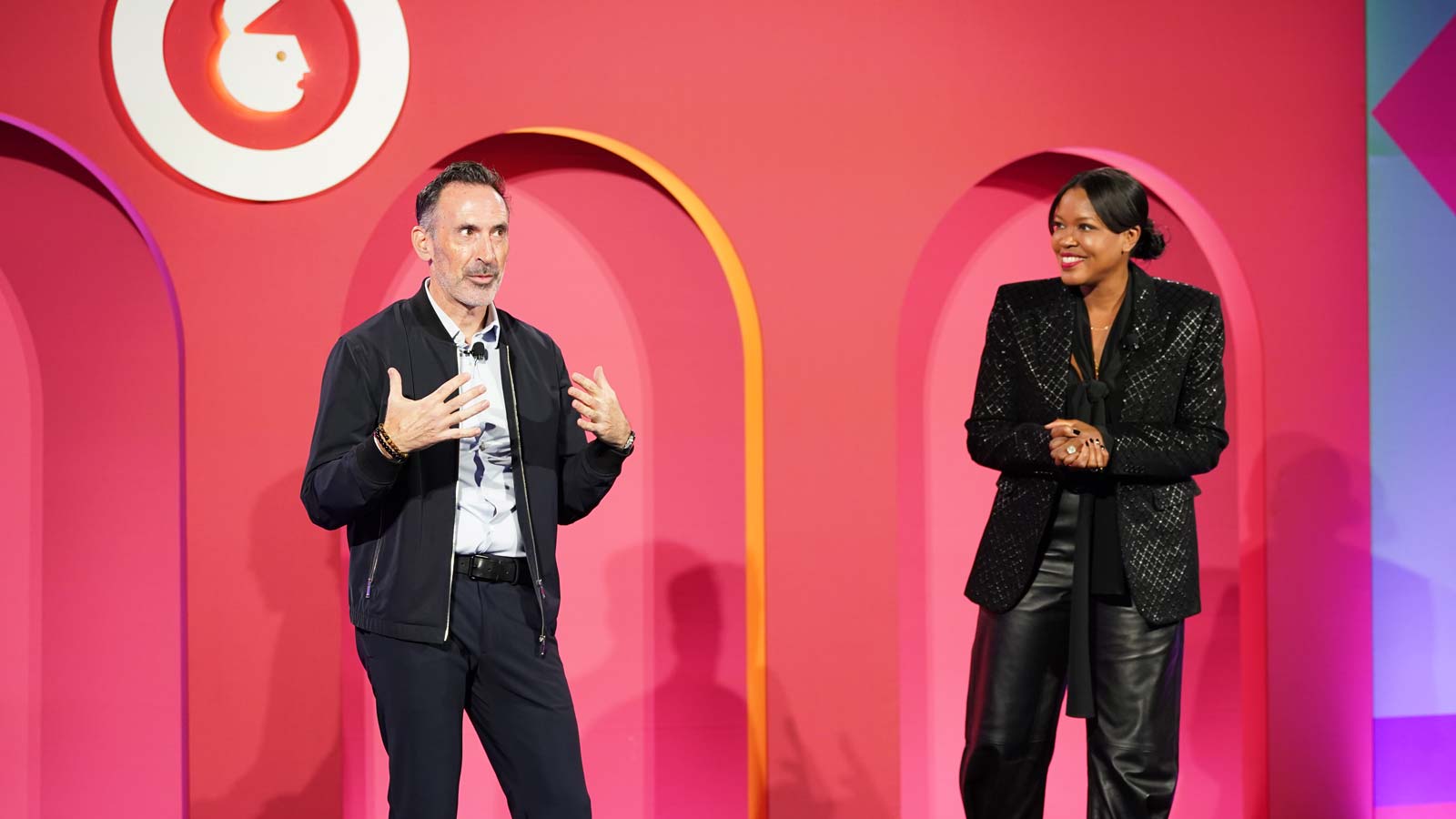 It's no secret that we at Google are excited about the possibilities of AI, and we're amazed by how much it's changing the marketing industry. In fact, 80% of advertisers are already using at least one AI-powered Search ads product. And research shows that AI-powered Video Reach campaign mixes on YouTube earned an average return on ad spend 3.7X higher than manually optimized campaigns.
However, while AI is a powerful engine, it still needs you in the driver's seat to make it work. With that in mind, let's break down a few things AI can't do without you and what it can do to multiply your marketing.
AI can't see the big picture for your organization
With audiences rapidly fragmenting across the media landscape, it's essential for marketers to focus on innovative new strategies that will create real value for customers and drive growth. This type of big-picture thinking is something AI simply can't do.
Mondelēz International pivoted their digital strategy to deliver custom content to customers and stand out from competitors.
Snack manufacturing giant Mondelēz International, for example, relied on human ingenuity to reimagine its entire marketing strategy. With brands like Oreo, Cadbury, and Belvita, the company saw firsthand how e-commerce and digital channels had transformed the consumer packaged goods market, allowing brands to make more direct connections with customers rather than relying on traditional retailers.
In response, Mondelēz International's marketing team ushered their business into a new era of personalized advertising. They partnered with Google Cloud to unify their previously siloed data so it could be easily analyzed and used to unlock valuable insights. They then pivoted their digital strategy to deliver custom content to customers and stand out from competitors. The brand's digital transformation increased ROI by over 10% globally and 20% in the U.S., and established a framework for long-term strategic marketing initiatives.
AI can help your brand show up in smarter ways
In today's market, every dollar matters. Fortunately, Google AI-powered ad solutions can make your budget work harder by using a variety of signals to reach people and drive results across the entire funnel.
OxiClean, a laundry brand with 98% awareness, turned to Google AI to capture even more demand and enhance its full-funnel marketing strategy. Media agency Wavemaker helped OxiClean pair AI-powered tools like Video Action campaigns on YouTube with custom landing pages to create a frictionless path to purchase. The result? A 3.9X increase in conversions and a 72% decrease in cost per conversion.

AI can't be creative like you
AI may enhance your marketing, but the heart of every great ad is still innovative, surprising, human-led creativity, especially when it comes to video campaigns on YouTube.
Bayer exemplified this in a video campaign for its brand Claritin. It all started when the brand discovered something surprising: Pollen levels are expected to double by 2040. The culprit? Male trees. That insight inspired the creative minds at Bayer and Energy BBDO to come up with the DiversiTree Project, a nationwide effort to ease allergy symptoms by planting pollen-absorbing female trees. To get plenty of eyes on the message, Bayer scaled it to YouTube in-feed ads, in-stream ads, and Shorts through Video Reach campaigns — a feature that will be available to all marketers in November.
"DiversiTree" was a resounding success. In addition to winning a Gold Lion at the Cannes Lions International Festival of Creativity, it delivered above-benchmark results and brand lift, including a 3.4X absolute lift in ad recall.
AI can multiply your creativity
While AI is no match for human creativity, it can help streamline the creative process, generate new kinds of content, and bring great ads to life in new places.
AI-powered tools can help any brand scale its creative across all platforms. AI can intelligently flip and trim your existing creative, generate voice-overs, add text animations, and more. And this can have an immediate effect on your campaigns. When advertisers added a vertical creative asset to their Video Action campaigns, they delivered 10% to 20% more conversions per dollar on Shorts than campaigns that used landscape assets alone.1

All of this means you can spend less time on digital execution and optimization, and more time unleashing your creative potential and refining the quality of your storytelling.
AI can't empathize with people
Connecting with our audiences is central to our jobs as marketers and vital to any great ad campaign. In other words, empathy is crucial. AI doesn't have emotions or consciousness, which means it's not well-suited for tasks that require empathy and compassion, two truly human qualities that drive our creativity.
Think about the "DiversiTree Project." AI systems may understand that humans suffer from allergies, but without the ability to feel them firsthand, they can't uncover creative ways to connect with that experience.
AI can help build customer trust
Cookie deprecation. Browser restrictions. Regional regulations. For marketers, the shifts in the ad privacy landscape can be incredibly complex to navigate. This is where AI can help you build customer trust while ensuring your business can thrive.
It starts with first-party data based on your relationships with your customers, which is the foundation for leveraging AI-powered tools. Google AI can then reach relevant audiences and reveal deep insights — while still respecting the privacy of your customers.
Amid the excitement and momentum of AI, your role as a marketer is more critical than ever. It's your thinking, creativity, and empathy that will put AI to work for your business. Those uniquely human abilities will always power great marketing.

Ready to multiply your marketing? Explore the Google Ads AI Essentials — a checklist with everything you need to get started.