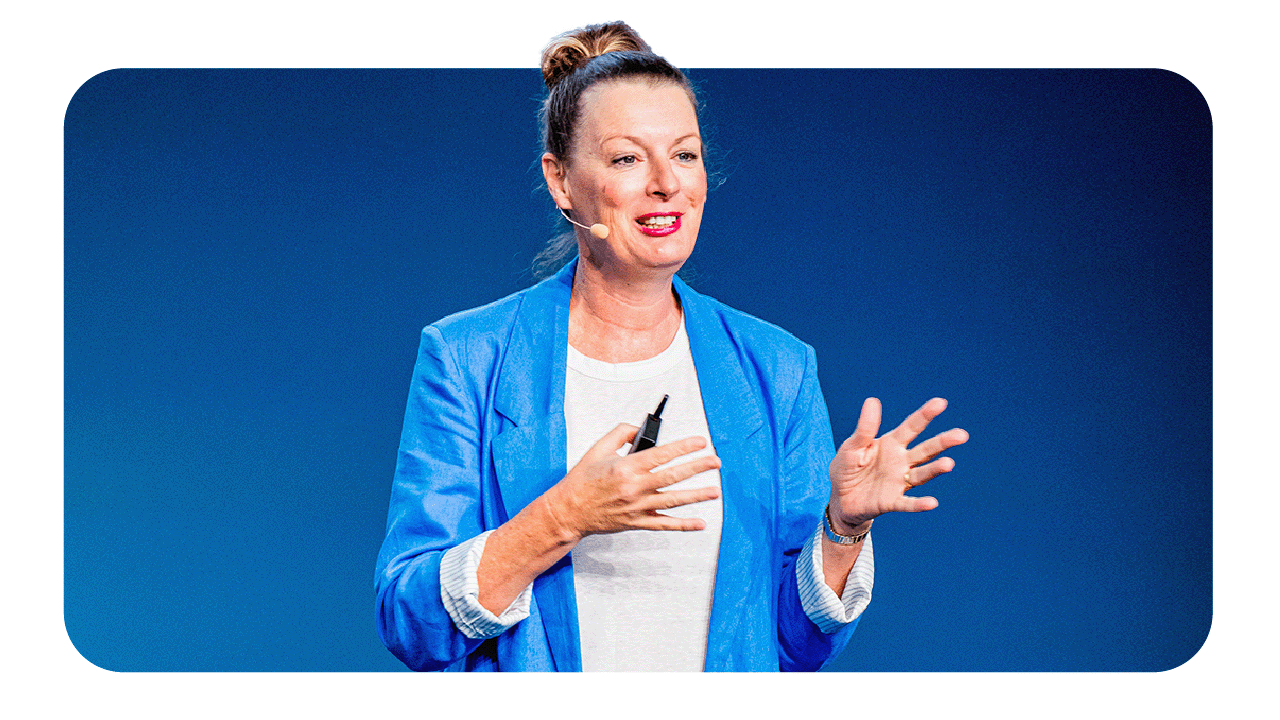 We're in a watershed moment for advertising.
Expanded regulations are shifting the privacy landscape, as consumers demand more transparency and control over their data. And platform updates — like Chrome's plans to deprecate third-party cookies in the second half of 2024 — require businesses to adopt more durable ways to meet their marketing objectives and drive business growth. Then there's the rapid evolution of newer technologies, including AI.
Disruption isn't new to marketers, but this time around, it's particularly profound. Because, while the fundamentals of marketing haven't changed, how you achieve your goals is changing dramatically.
At Google, we're building products and services to help you navigate this transition with confidence, and we believe that confidence begins with measurement. Without a firm grasp of the signals you use to achieve your goals, you're driving without a map. With the proper data and a strong marketing measurement foundation, you can see clearly what's working and make adjustments.
In our current context, this can still feel daunting. Here's the good news: The steps toward a strong measurement foundation enable you to take advantage of AI opportunities. Used together, these components will help you make decisions with confidence and power AI to deliver long-term performance for your business. But taking action is easier when you start by asking the right questions.
We've thought through and answered three critical measurement considerations. We hope they provide you with confidence as you prepare for 2024. Let's start by addressing the elephant in the room.
How can I effectively measure my campaigns' success in a post-third-party cookie world?
Until recently, cookies and other identifiers would automatically capture signals to help marketers better understand their customers. These capabilities weren't built with privacy in mind, however, and they are gradually being phased out.
While 90% of marketers say that first-party data is important to their digital marketing, just 1 in 3 claim to be using it effectively.
As a marketer, your best response to the departure of third-party cookies is a strong foundation of first-party data. This data, established from meaningful connections you make with your customers, is decisive information for Google solutions. Once you have a strong foundation, Google AI works to deliver insights and find new customers, no matter the kind of data you enter, be it website interactions, purchase history, or profit. This means you can get accurate conversion measurement while also fueling AI with high-quality information.
First, set your goals. Then, as you uncover insights and make adjustments, AI will learn from you. And, because your business owns this data, you have full control over how it's used and collected. Any collection of data should, above all else, build customer trust in your brand and help you meet people's needs.
Unfortunately, for many, first-party data is often fragmented, unstructured, and scattered across many different systems within a business, including customer relationship management, data storage systems, and customer data platforms. Indeed, while 90% of marketers say that first-party data is important to their digital marketing, just 1 in 3 claim to be using it effectively.1
Proper sitewide tagging is essential to effectively measure and act on your data.
Effectively capturing first-party data and organizing it to work for specific business needs can be challenging to do on your own. That's why we've introduced solutions like Google Ads Data Manager, which simplifies data management, making it easier to measure conversions and reach people with relevant ads.
Beyond prioritizing a first-party data strategy, what's the first privacy-preserving tool I should adopt?
Sitewide tags are fundamental to a strong measurement foundation. They help marketers ingest high-quality first-party data to understand how customers are interacting with their brand online.
Historically, it's been difficult to set up and manage website tags without technical expertise or a tag management platform, like Google Tag Manager. To address this, we introduced a single, reusable Google Tag that helps marketers do more across different Google products and accounts without changing their website code. Since then, we've rolled out additional tagging capabilities that simplify a website's setup and provide more visibility into the measurement coverage.
Whether it's through the Google Tag or Tag Manager, proper sitewide tagging is essential to effectively measure and act on your data. One company that has shown measurement excellence through tagging is The North Face.
The North Face uses Google Tag Manager to capture the full spectrum of consumer behavior, turn those signals into insights, and then measure the behavior. This enables the company to adjust its marketing in near real-time and better serve customers. It's driving conversions and growing revenue as a result.
Bethany Evans, The North Face's VP of Americas marketing, explained how Tag Manager helped her team keep up with the latest emerging search terms for products they sell. Armed with that information, the team would rename their products to ensure consumers could find what they are looking for online. "We were able to quickly rename our products and make sure that our search functionality was working on the website to serve up that information, and we saw, essentially, a tripling overnight in both conversion and revenue, because people were able to find what they were looking for."
Beyond website tags, there are several other existing tools ready to be put to work. Explore our AI Essentials for a comprehensive list.
What is the relationship between my first-party data and AI, and does it prioritize privacy?
AI technologies are only as good as the information they're fed. The higher quality the information input, the better the output. For some, this information could be time spent on your website and app installations; others may focus on revenue and purchase history. And since you know your customers and campaign goals best, training AI on those insights means connecting the signals that matter most to your business — whether that's an increase in conversions or acquiring high lifetime value customers.
First-party data acts like premium fuel for AI tools — a high-quality input that generates better output. And while some advertisers worry that fueling AI with their first-party data will result in them losing control over both, that's not the case.
Here's why. We do use aggregated conversion data for the overall benefit of advertisers, such as to understand whether a customer is more likely to convert. This aggregated data plays a crucial role in improving bidding and detecting spam and fraud. We ensure that individual advertiser data remains fully protected, while employing durable measurement and audience solutions.
First-party data acts like premium fuel for AI tools — a high-quality input that generates better output.
All AI algorithms train on large data sets, which is what, given the right information, makes them so reliable. But remember, it takes time for AI to learn. The sooner you begin working with AI, the sooner it can benefit your bottom line. Already, we are seeing many companies thoughtfully assess their business performance indicators to deliberately build their organizations in a way that enables agile work geared toward specific-business needs.
A powerful example of an advertiser using the strength of first-party data together with AI to achieve impressive results is Dutch bicycle company Swapfiets. A subscription-based business, one of Swapfiets' biggest challenges is growing a new customer base. To address it, the company tapped into Google AI by combining Performance Max's new customer acquisition goal with its online and offline Customer Match data. Swapfiets saw a 36% increase in new customer transactions. Because of this result, the new customer acquisition goal is now part of Swapfiets' always-on campaign across all of its markets.
Prepare for tomorrow, today
It's easy to feel overwhelmed in today's marketing ecosystem, but building a strong measurement foundation — by prioritizing high-quality data, leveraging durable tag solutions, and embracing AI — can increase your confidence and put you on the path to better business outcomes. If you haven't started adopting AI, check out the AI Essentials. Then prepare for a future without third-party cookies to protect your measurement and drive business growth in 2024.