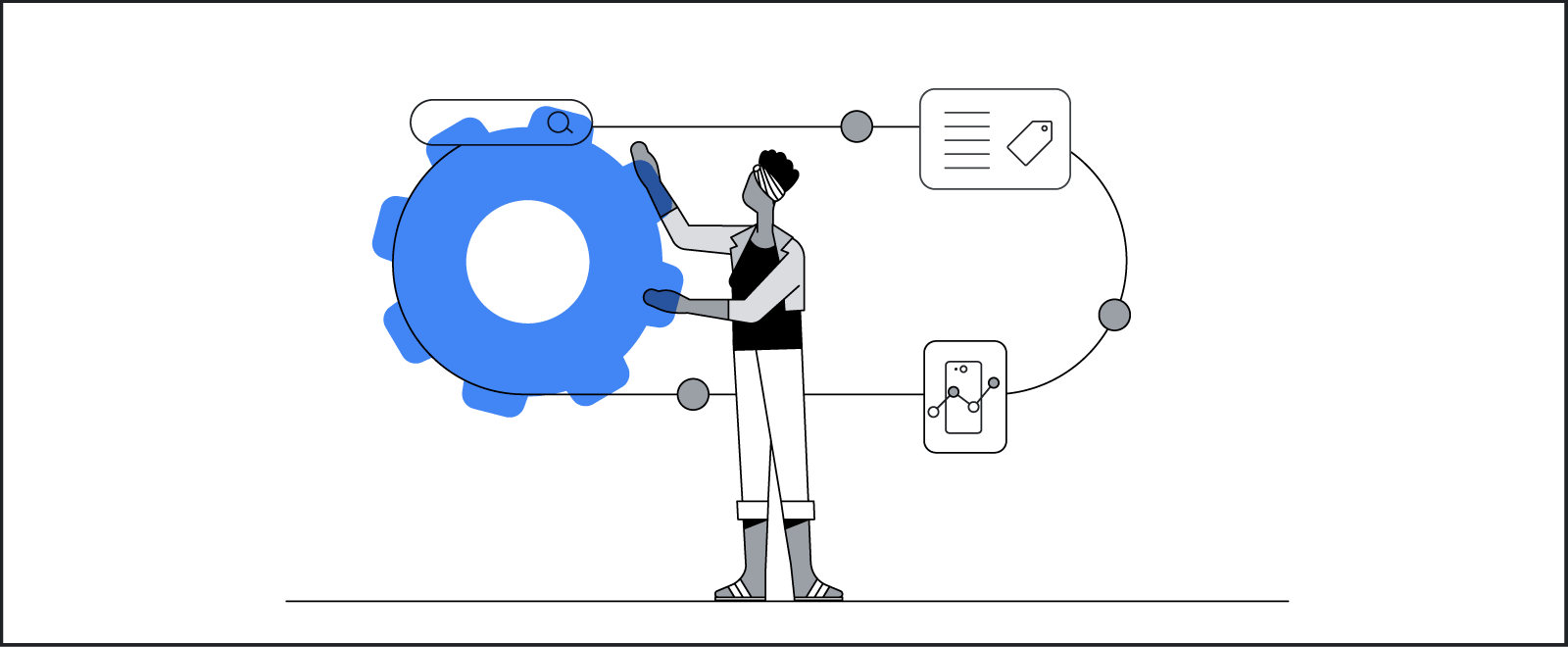 The 2021 B2B Year in Search report shows us a world still navigating uncertainty and redefining what normal looks like.
Insights uncovered from the report, an analysis of millions of high-growth searches from around the globe, suggest that while we may be cautiously embracing relaxed restrictions in some areas, in others we're not yet ready to let go of habits forged the last two years.
So what does all this mean for marketers?
Search is the language of demand
Fluctuating consumer behavior presents challenges and opportunities for businesses. It is essential to be nimble, move quickly to meet demand in real time, and be efficient in deploying budgets. Knowing when demand wanes is just as important as recognizing when it surges. And Google Search data provides those insights.
For instance, people remain careful in their approach to socializing, as demonstrated through a 150% increase in searches containing "near me with outdoor seating."1 To be there, successful marketers must be fast and helpful, starting with search.

Embracing modern search campaigns
Modern search campaigns embrace automation across bidding, keyword targeting, and creatives. And a fundamental component of modern search campaigns is the pairing of broad match keywords and Smart Bidding, which can help marketers keep pace with rapidly changing consumer behavior.
Using broad match together with Smart Bidding allows advertisers to show up for all users with search intent related to their businesses, even in the face of changing user behavior, while still ensuring business goals are met. Broad match helps you cast a wide net, and Smart Bidding lets you hone in on what you want to catch.
In 2021, marketers learned how readiness, speed, and agility are critical to building resilience.
Your goal could be to increase sales by maximizing your conversions, hitting a particular cost per acquisition. Or more mature marketers may choose to optimize for profits or even lifetime value by achieving a certain level of return on ad spend. Businesses who set the right goals and know how to properly value conversions will be set to deliver even stronger results.
In 2021, marketers learned how readiness, speed, and agility are critical to building resilience. Google Ads provides the tools needed to respond at speed and at scale — meeting the right audience, with the right message, at the right time, for the right cost. By pairing a deep understanding of the global trends in search with the technical proficiency to capitalize on rising and falling behavior patterns, marketers are positioned to unlock growth. Put more simply, being there whether people stay home or head out is paramount to success.
For more on how broad match can improve your search strategy, visit the Google Ads Help Center.