Creative work increasingly requires more with less. Instead of resisting limitations, what if we put them to good use for our agencies and clients? For the second Firestarters event in New York City (NYC), we brought together smart thinkers from inside and outside the ad world to share how they framed their creative constraints and turned them into advantages.
Constraints and limitations are all around us: the need to be in more channels with the same budgets, the finite number of the most talented people, the little time we have to execute. The pressure is relentless: get more done with fewer resources in less time.
It is often the constraints, not the freedoms, that define the work we do and determine its success. Do our limitations restrain us and our clients or are they like the string that lets a kite fly by tethering it to the earth?
This was the starting point for our second Firestarters event in NYC. (Our first dealt with the new agency operating system.) Approximately two hundred strategists and planners gathered inside Google to hear a diverse group of thinkers and entrepreneurs discuss how we as creatives can put our constraints to use.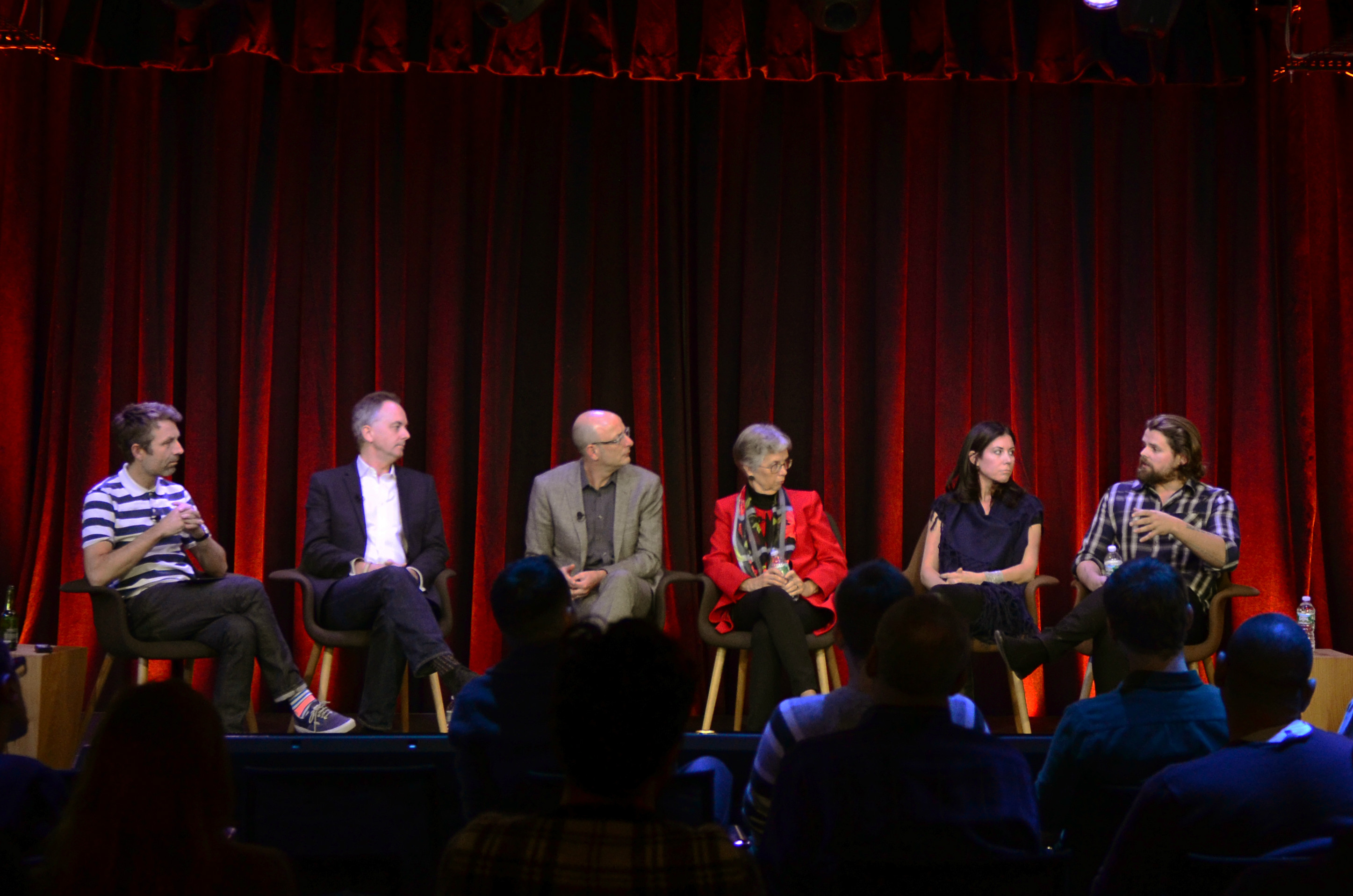 Constraints as Allies
Discussion centered on a number of the foundational ideas within A Beautiful Constraint, an awesome new book by Adam Morgan and Mark Barden (both planning legends, now of Eat Big Fish). Our other Firestarters were Porter Gale, former vice president of marketing at Virgin America; Dr. Louise Waters, CEO of Leadership in Public Schools; and Tom Marchant, co-founder of The Black Tomato Group.
"We see constraints as things that inhibit us," said Barden. "As we were researching for our book, we looked for examples where constraints served as allies and helped with the work. Based on our learnings, instead of avoiding our limitations, perhaps we should give them a great big hug."
Barden cited Theodor Geisel (aka Dr. Seuss) as a prime example. His publisher challenged him to "write a children's book that first graders could not put down." The catch? He was given just 250 common words to work with. He almost gave up but instead ended up taking the first two words on that list, "cat" and "hat," and writing the best-selling children's book of all time, arguably changing reading forever. (Incidentally, he embraced the constraint and used only 236 words.)
What can brands and agencies learn from Dr. Seuss? How do we as planners, strategists, and creatives help brands and companies that suffer from apparent disadvantages—limitations, pressures, and constraints—and turn them into assets?
In true Firestarters fashion, Barden and Morgan had just 15 minutes to share and provoke, and they highlighted three of the core concepts that are at the heart of the book: ask Propelling Questions, engage in Can-If thinking, and Create Abundance.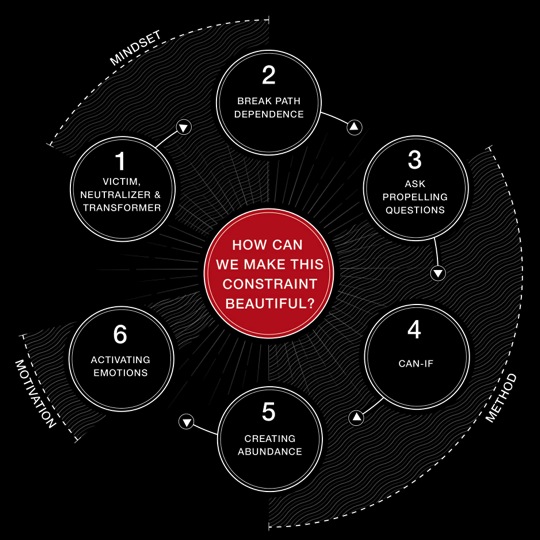 Ask Propelling Questions
Morgan outlined that "Propelling Questions are meant to propel you out of your habitual behaviors. A Propelling Question is a bold ambition explicitly coupled with a significant constraint."
To get to your Propelling Question, ask yourself this: What is the biggest ambition you have, and what are the limitations that keep you from achieving it?
One of the Firestarters, Dr. Louise Waters, explained how she got to a Propelling Question in her work with urban high schools in Oakland and Richmond, California.
"Our big constraint is lack of engagement," she said. "Many of our students end ninth grade four or more years below grade level. That means they need to do the equivalent of several years' worth of learning each year, and these are kids who often don't believe they can learn at all."
So her Propelling Question was, in effect, "How do we help kids progress two or more grade levels in a year when they don't want to engage and don't believe they are capable students?"
Her team wanted a solution that would help the students progress rapidly, ease the burden on already-overworked teachers, give immediate feedback, reward instant successes, and ultimately drive engagement.
She and her team began experimenting with audience clickers, which are inherently engaging and allow for all kinds of instant feedback to both teachers and students.
Engage in Can-If Thinking
Can-If Thinking is a method of framing answers to these Propelling Questions in a way that forces people answering a problem to begin every sentence not with "we can't do that because ... " but rather "we can do that if ... ." An apparently slight change, it forces the conversation to focus on how an answer could be possible rather than allowing it to shift to whether the problem can be solved.
With the clicker experiments, Dr. Waters and her team resolved the following: "We can design the ultimate clicker if it gives teachers the answers and insight they need in the moment." She had a secondary Can-If thought as well: "We can involve disengaged students if we give them a tool for learning that is so engaging they'll beg to use it."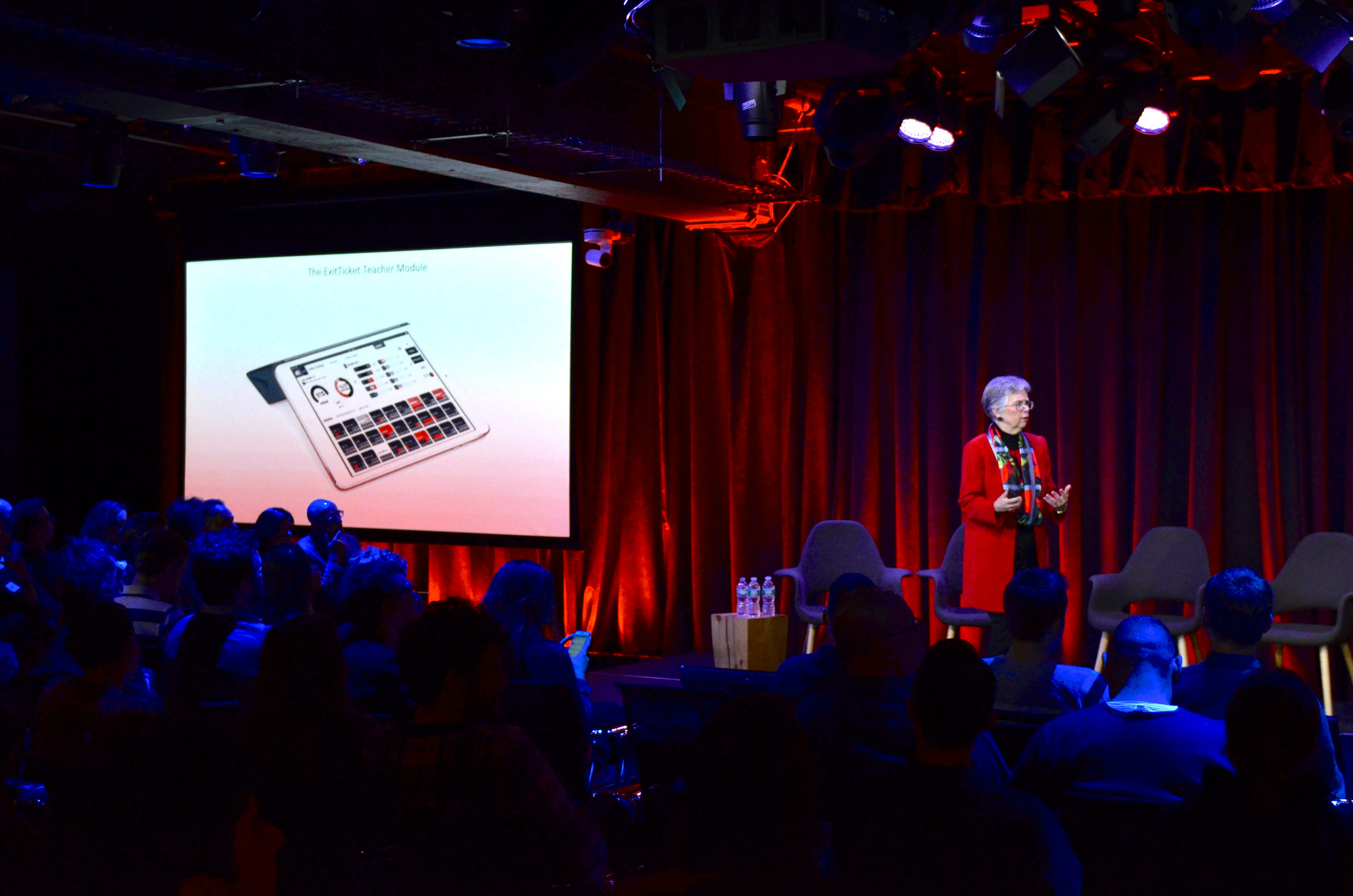 As they tackled those two challenges, ExitTicket was born. It's a student-engagement platform that works on any WiFi enabled device. Via a heat map on their tablet at the front of the classroom, teachers see how each member of the class is coping with set questions in real time and they immediately know when the class is ready to move on and when certain students need help. This allows them to intervene and help individuals instantly at points of need. ExitTicket has helped lagging students gain two- to three-year levels in key subjects within 12 months and, as importantly, has given them confidence for the first time in their ability to learn and progress.
The platform now has 300,000 users in 195 countries, and it was born out of the very real constraints of urban high schools.
Creating Abundance 
A third principle of creative constraint is Creating Abundance-looking around to see what resources are available and where your strengths lie. What unconstrained resources can you put to work?
Tom Marchant co-founded The Black Tomato Group, a high-end travel service that launched in the early days of the recession. And yet Tom found abundance, harnessed it, and made it work for him.
"Our abundance was content," he said. "Travel produces beautiful images, stories, and experiences. When people travel around the world, they take pictures."
Operating with a nonexistent marketing budget yet needing to boost awareness, Marchant and his team took advantage of the visual side of traveling with a photo contest, seeking the best user-generated photos. The contest involved a prize, which increased in value as more photos were submitted.
It's a tactic they've continued to use since launch, most recently in partnership with the online fashion retailer Mr. Porter.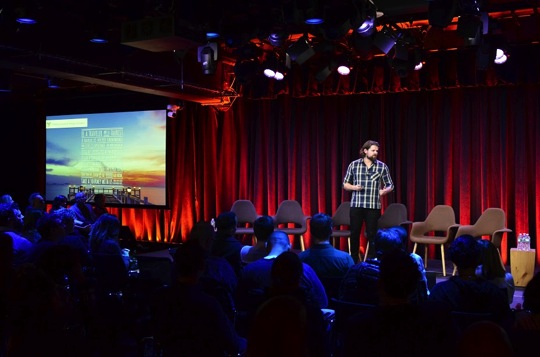 This was a second abundance Marchant discussed: looking outside his industry for potential partners. High-end, custom travel experiences appeal to a very attractive audience, and Marchant has been able to leverage Black Tomato's expertise to line up a great list of collaborators, even with limited marketing resources.
"We look for ways that everything connects back to travel," he said. "It's enabled us to find interesting partnerships with Johnnie Walker, Mr. Porter, and Charles Schwab." Even now that they have budgets, Marchant noted, they fostered a culture of "something out of nothing."
Porter Gale, former vice president of marketing at Virgin America and current advisor to many start-ups, presented a different take on the same theme, focusing on how networks can help you escape your constraints.
"Abundance isn't about the best idea; it's often about the people, the network that we can tap into," she noted. "Winners look not for an abundance of resources but for one of relationships."
Porter related her experience of launching Virgin America in 2006. The tech world was beginning to take off again in San Francisco after years of struggle. Virgin America had impressive new planes but didn't have permission to fly them. In addition, they had little marketing money to work with.
So Porter and her team began making videos with tech influencers from San Francisco, inviting them to come on the planes and filming them asking the Department of Transportation for the right to fly. Those videos were posted on YouTube and drove popular support for the new airline.
"It was all relationships and networks," she said.
Putting Constraints to Use
Where does this all leave us, as creatives, as strategists? How well we manage constraints lies at the heart of how we progress and grow. Doing more with less is a defining and essential idea in today's world. So what can we take away from this?
Adam Morgan left us with three simple questions:
1. What is the Propelling Question we need to ask and answer (for our own business or for our client) to succeed over the next three years?
What is the key constraint we face that we should link explicitly to our big ambition and how might that tension provoke us to explore more inventive solutions for the future?
2. How can our apparent constraints stimulate us to better deliver our purpose?
Rather than see them as something we have to work around, how can we turn them into allies so they help us do it better?
3. How do we redefine leadership today to reflect the importance of making constraints beautiful?
As leaders of departments, disciplines, and companies who each face very real constraints in seeking to progress and grow, how do we change the way we lead to help those around us start to see those constraints as potentially beautiful and as a force for good?