When marketers set out to generate leads, digital video isn't typically top of mind.  But if a recent digital video campaign from Chili's Grill & Bar is anything to go by, maybe it should be. The restaurant chain not only achieved its regular brand consideration goals but also gathered thousands of customer leads.
Here's how the Chili's marketing team used the sight, sound, and motion of video for a lead generation campaign, and why other brands should consider trying something similar.
Combining brand awareness and lead generation goals
Earlier this year, Chili's decided to run a digital campaign to raise awareness of its 3 for $10 deal. The plan was to capture people's attention using a made-for-digital 15-second creative spot that highlighted one of the meals from the promotion.
But when Chili's and its agency, 360i, heard about form ads, they saw a good opportunity to get people to sign up for My Chili's Rewards, the brand's loyalty program. Form ads — a new TrueView for action format optimized for lead generation — create a sign-up form that enables viewers to submit their name and email right below a video ad. It's a quick and easy process that doesn't interrupt the viewing experience.
The campaign ended up generating over 7,800 form leads, a valuable addition for a campaign focused on brand consideration.
Three reasons to combine video and lead generation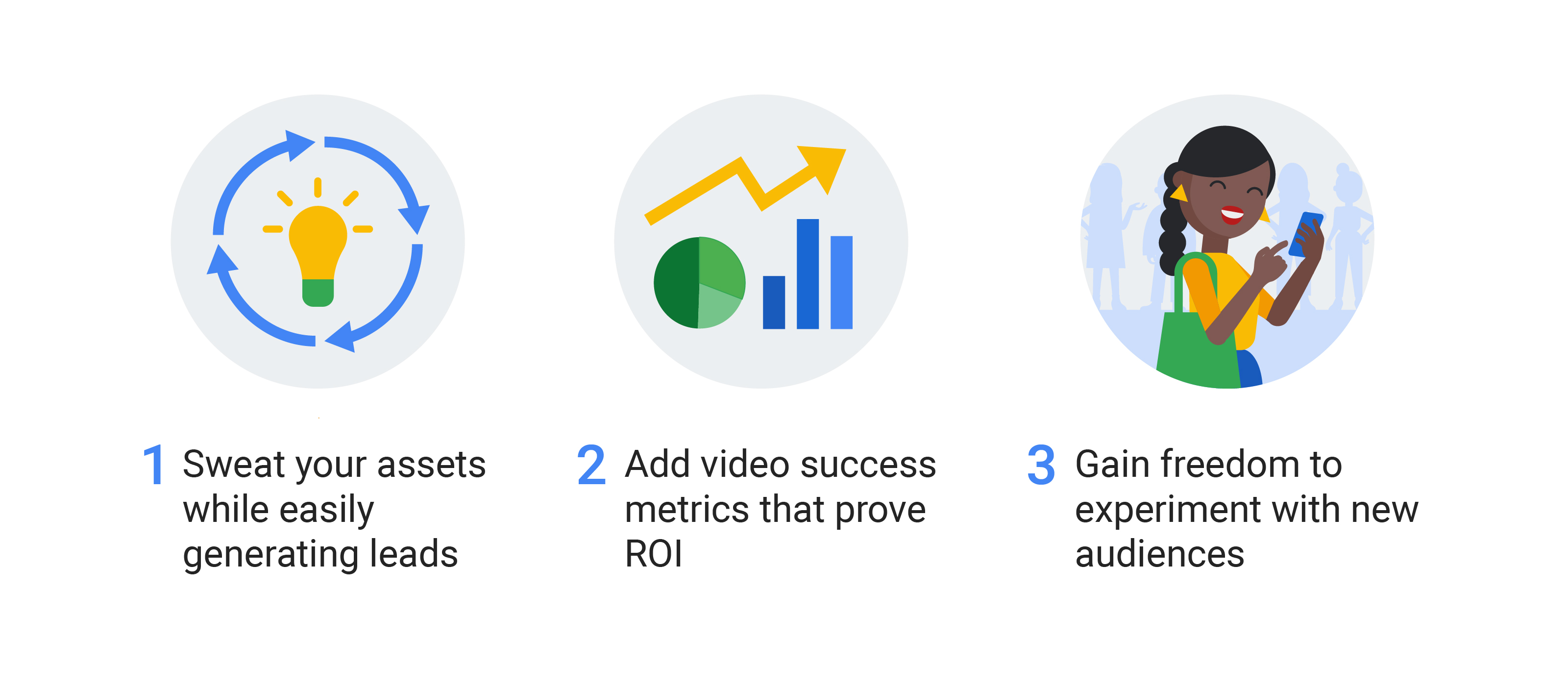 Here are three reasons the Chili's and 360i teams think marketers should consider using video campaigns to generate leads.
1. Sweat your assets while easily generating leads
Depending on your goals and the context, the Chili's campaign shows that you don't always need performance-optimized creative to generate strong leads. While those running a full lead-focused campaign might want to experiment with unique creative, it certainly isn't necessary for every type of campaign, and brands shouldn't consider it a barrier to getting started with performance video. 
2. Add video success metrics that prove ROI
While Chili's uses modeling to measure ad-driven store traffic, not every brand marketer has sales metrics or store visits to help measure the effectiveness of video campaigns. Adding lead generation results to campaigns provides a strong additional justification that video investment is driving real business results.
3. Gain freedom to experiment with new audiences
Chili's primarily grows its loyalty database through in-store sign ups on tablets. By taking advantage of digital video's sophisticated targeting capabilities, brands can attempt to reach untapped but potentially valuable audiences. For instance, the Chili's campaign helped reach people with similar interests to those already in store who may otherwise have been hard to reach.