The U.S. Navy has historically been pretty set in its marketing ways. Last year, the military branch, which constantly needs to advertise its job opportunities to reach new recruits, spent 70% of its advertising media budget on TV commercials. But in May, the Navy announced it is flipping the script. Next year, 70% of its advertising media budget will be spent online.
Why is the Navy making the switch? It's found success with new online marketing strategies, including a recent experiment on YouTube.
After years of sticking to traditional, non-skippable formats on YouTube, the Navy partnered with its agency, WPP's The Navy Partnership, to test a new video campaign. First, the pair worked with Google to identify key audiences. Many of those audiences were new to the Navy, like mixed martial arts enthusiasts, cooks, and music lovers.
Then the team shot their first made-for-digital creative and personalized it for those audiences. The creative was built into over 60 different 15-second and six-second video ads, all tied together with the tagline "Forged by the Sea." Finally, they served the ads in a specific order, making sure each viewer saw more than one.
The campaign had blockbuster results. People who saw the ads two or more times were 16% more likely to consider joining the U.S. Navy, and users who saw the ads at least twice were 19% more likely to search for U.S. Navy keywords on YouTube within three days.1
To better understand this new Navy marketing strategy, I spoke with three key players behind the campaign.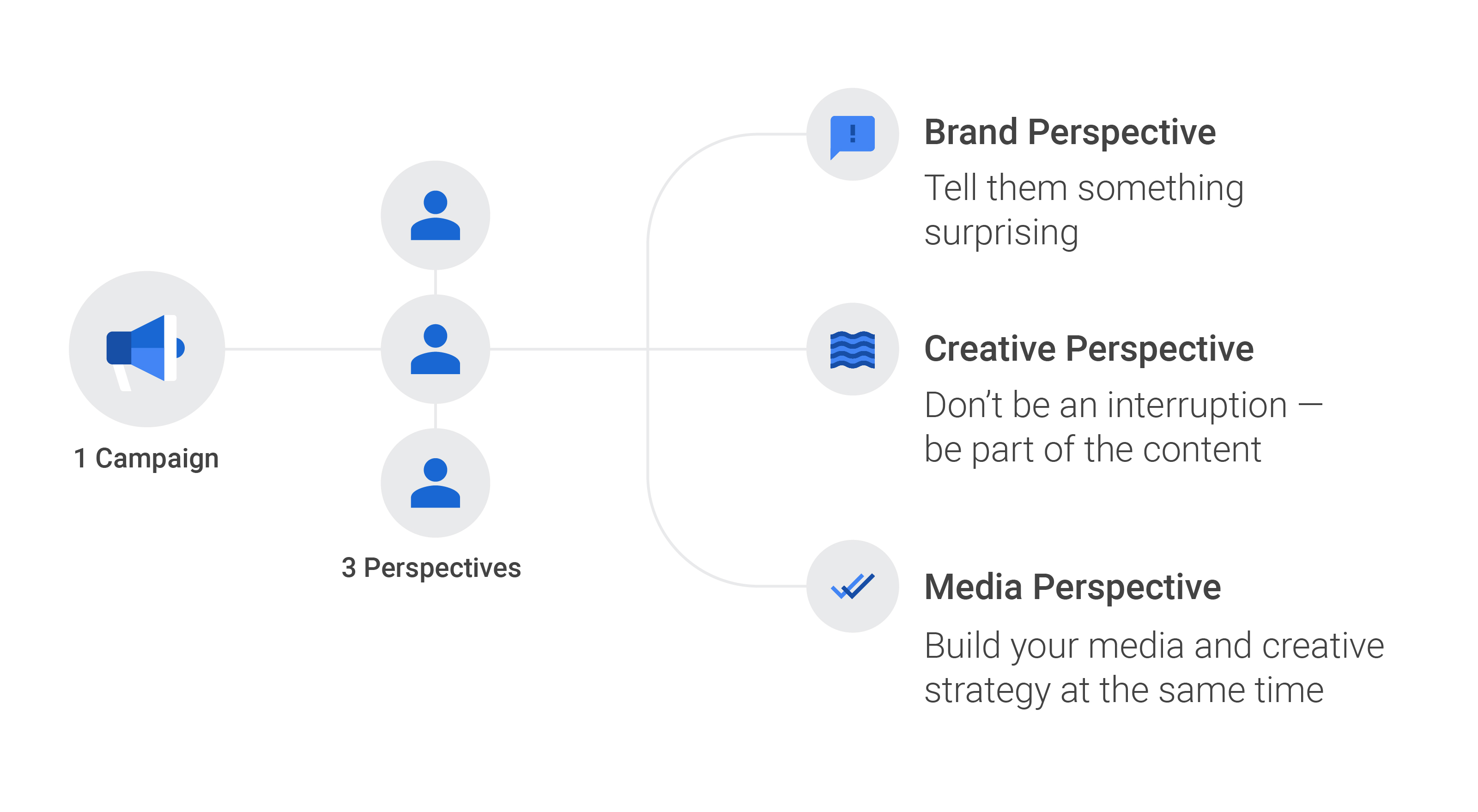 Tell them something surprising
Captain Matt Boren, chief marketing officer of the U.S. Navy
The primary goal of the campaign was to increase the number of qualified leads for potential sailors. We wanted to do that by showcasing the wide range of job opportunities the Navy offers. After working with the Google team to uncover audience insights, we discovered most people didn't realize being a sailor can help you pursue so many different professions: from cooks to electricians to engineers. So we told our agencies to create an attention-grabbing campaign that would cut through the noise and showcase what life as a sailor is really like.
To do that at scale meant we needed to be on YouTube, because that's where our target audience goes to consume massive amounts of video. YouTube afforded us the ability to speak to potential future sailors who watch videos that match the lifestyle of our servicemembers. For us, it's a great sign that those viewers may enjoy a fulfilling career in the Navy.
Don't be an interruption — be part of the content
Ryan Blum, executive creative director at Y&R
With any made-for-digital creative, the number one goal is to grab the viewer's attention. That's especially true for shorter ads. That can be extra work, but it's important to embrace it: the challenge stretches your creative muscles and will lead to better creative.
If you don't match the viewer's mindset, you're very quickly going to lose their attention.
We decided the key to grabbing attention early was speaking to viewers in their current mindset. Because, just like on linear TV, YouTube has a wide network of channels on everything from history to sports to music — except it's all in one place. So the question we constantly asked ourselves was, "How can we align Navy life with what they're watching?"
We did that in every one of our ads. If someone was watching a gaming video, the creative they saw was about gaming; if they were watching a music video, the creative was about a song. If you don't match the viewer's mindset, you're very quickly going to lose their attention.
Build your media and creative strategy at the same time
Sandra Muoio, account director at Wavemaker
Younger millennials — the age group we were targeting with these ads — are constantly sifting through information to figure out what's most important. To grab their attention and cement our message quickly before they had the chance to move on, we decided to use six-second bumper ads.
But we also wanted to have multiple connections with viewers to allow us to get across the full story about the career opportunities in the Navy. That's why we decided to make a matching 15-second ad for every six-second bumper. To make sure this entire experience flowed together for viewers, we did something a bit unusual: we built the creative and media strategy together and simultaneously.
This is an exciting new approach for government clients, which are often more cautious in the digital space. But the audience they were going after is online, so we realized we had to take a leap of faith together.