Back to Basics is a Think with Google Canada series where Google experts explore digital marketing best practices.
Video has become an important lever in the digital marketer's playbook. At-home viewing has accelerated and this presents an unprecedented opportunity to drive full-funnel value through digital marketing and video campaigns at scale. However, doing so efficiently requires an automated strategy.
Media campaigns aren't one-size-fits-all. Advertisers often have a variety of goals, challenges and needs they're looking to address across the marketing funnel. Individual strategies can help drive awareness (get the brand, product or service recognized by potential customers), consideration (increase purchase intent) or action (drive online actions, leads and sales.)
Reaching these three core areas of the marketing funnel doesn't need to result in three times the work and complexity. Many automated solutions can help achieve these goals, using artificial intelligence (AI) and machine learning.
Here are three ways marketers can apply AI and machine learning features to their YouTube campaigns to help drive full-funnel value.
Use data signals to find relevant audiences
If your marketing objective is to increase awareness and reach, one way to do this compellingly is to target your ads to the right audiences based on their lifestyles, interests and needs.
Google has several video ad formats that can reach targeted audiences. Masthead Ads (which display video ads on the YouTube Home feed across devices), In-Stream Ads (videos that run on YouTube or across Google collections and sites) and Discovery Ads (which run on YouTube search results and watch pages) all use signals to target ads to specific audiences and automated features.
These products use Google data signals from a variety of sources, like YouTube and Google searches to determine which viewers fit within an interest segment. This means more relevant ads can reach viewers.
When Google Signals is activated in Google Analytics, deep machine learning methods are used to ingest these variate signals and create a full picture of the viewer. For example, a recently rebranded pet food company looking to build high awareness quickly could benefit from data signals and targeted ads to people identified as dog and cat lovers. This ultimately leads to marketing dollars being spent in the most efficient and effective way and people shown only the most relevant ads.
Adjust bids to reach people already considering your brand
To drive consideration and purchase intent, it's important to find people who are likely to consider your product. Automation can help adjust bids and achieve this at scale, at a lower cost. We've found people are 6X more likely to watch a product demo on YouTube before they buy it.1
On YouTube, Brand Lift Surveys can help understand the impact of brand media spend and identifies similar viewers who are likely to consider your brand. Enabling Smart Bidding algorithms in parallel can help your ads influence more viewers, at a lower cost by providing more accurate estimates of different bid amounts and how they might impact conversions, or the conversion value.
For example, a video game company may aim to find the customers within their target audience that are most likely to consider buying their new game. Using smart bidding solutions, they can automatically adjust their bids based on each user's unique characteristics and signals, in addition to enacting real-time auction-level bid adjustments.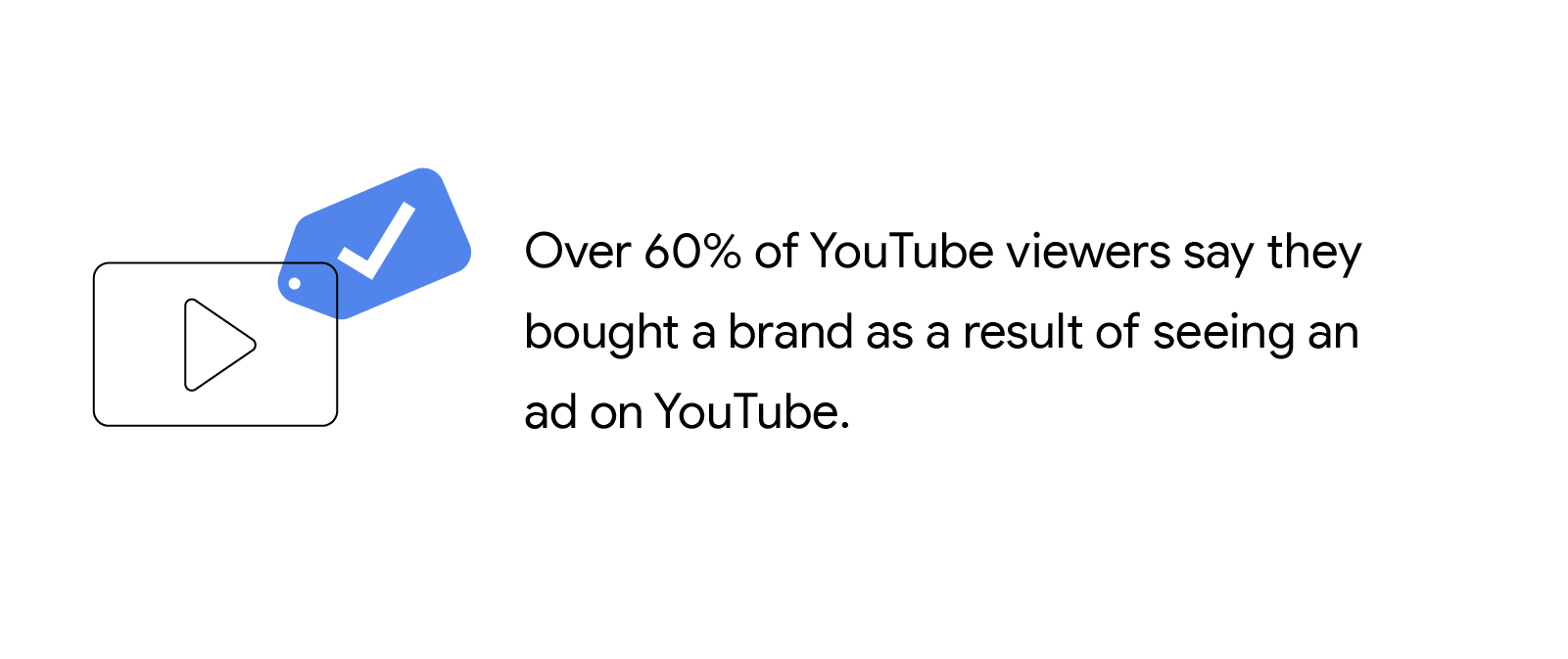 Apply Similar Audiences to find people likely to consider your brand
Over 60% of YouTube viewers say they bought a brand as a result of seeing an ad on YouTube.2 Machine learning can identify people with similar characteristics and styles as your existing customers, by analyzing various signals (including demo, interest, time, purchase intent and geo.) It then finds future customers with similar audience profiles. In YouTube campaigns, this can be achieved by applying Similar Audiences to campaign targeting.
For example, a telecom company may choose to target people similar to those who converted in a successful back-to-school campaign last year, and prompt them to take action and sign up for a promotional discount.
Understanding how to capture and interpret consumer signals across the funnel (from awareness to consideration to action) is critical to improving marketing effectiveness. Using AI and machine learning to personalize engagements through moments of attention across the purchase funnel allows marketers to make their dollars go further, and better inform their potential customers about their products and services.