Canadian retailers are well aware that this will be the most digital holiday shopping season on record. Across Canada, over 70% of Canadian holiday shoppers say they are browsing online, not in-store.1 But as the second wave of the pandemic sweeps across Canada, many regions are potentially going back into lockdowns or implementing restrictions like reduced shopping mall capacity. This will have a big impact on how Black Friday and Cyber Monday week (BFCM) plays out across the country.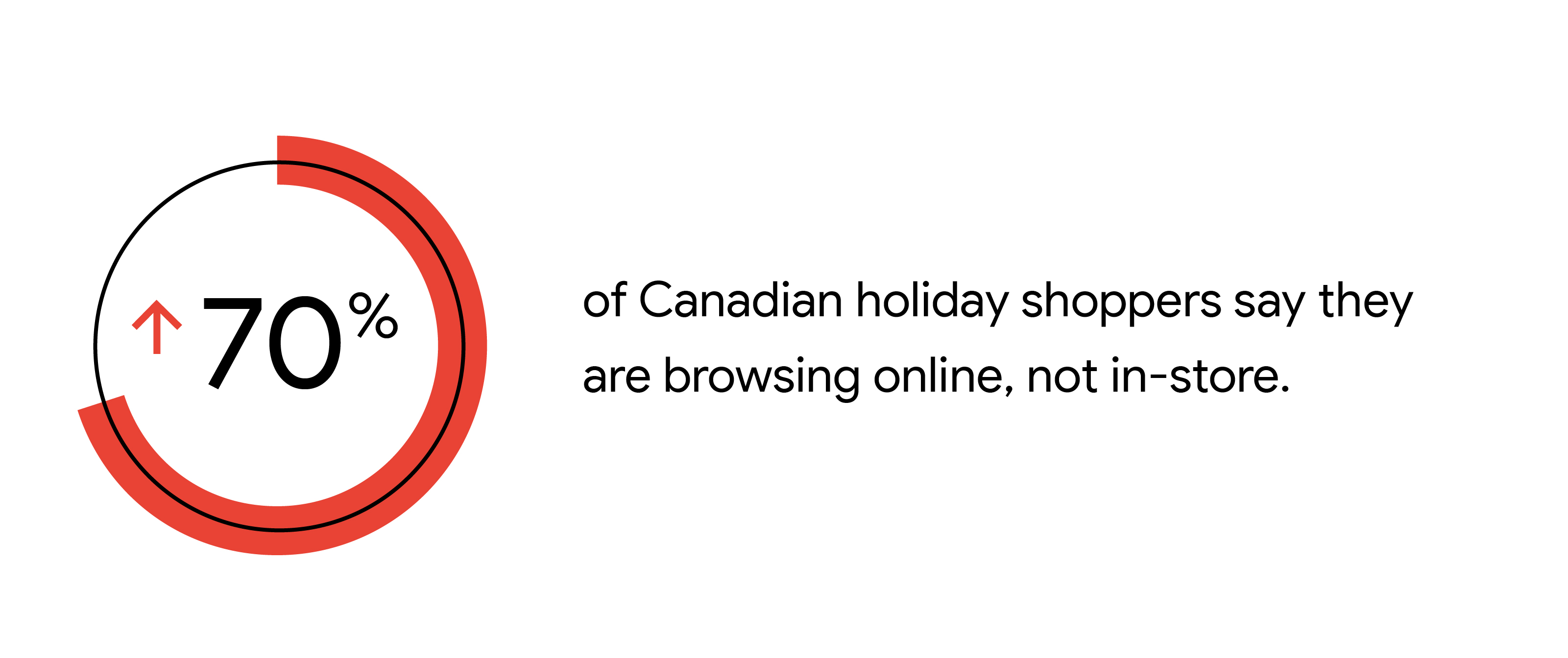 Businesses can't take a cross-Canada, one-size-fits all approach. As BFCM inches closer, retailers must go a step further to address local realities — and be prepared to move to an online-only model on short notice. It also means that virtual gift offerings, like gift cards, will become even more essential.
Search trends point to online-only holiday shopping in highly-affected provinces
Earlier this fall, we saw in-store shopping behaviours on the rise, but recent search trends from Manitoba may hint at where things are headed. The province is currently experiencing some of the largest outbreaks in the country and unsurprisingly, people have shifted back to online shopping behaviours similar to early pandemic days.
In Manitoba, search interest for "gift cards" is up nearly 2X the national average, and search interest for "curbside pickup" are over 14X the national average. This is the same level of demand that Ontario witnessed during the first wave peak of the pandemic back in May.
We're starting to see similar gift card trends play out in British Columbia and Eastern provinces. In Quebec for example, search interests for "carte cadeau" (gift cards) are over 1.5X higher than the national average. Search interest is also on the rise for contactless options, specifically in British Columbia where "curbside pickup" grew in the last two weeks.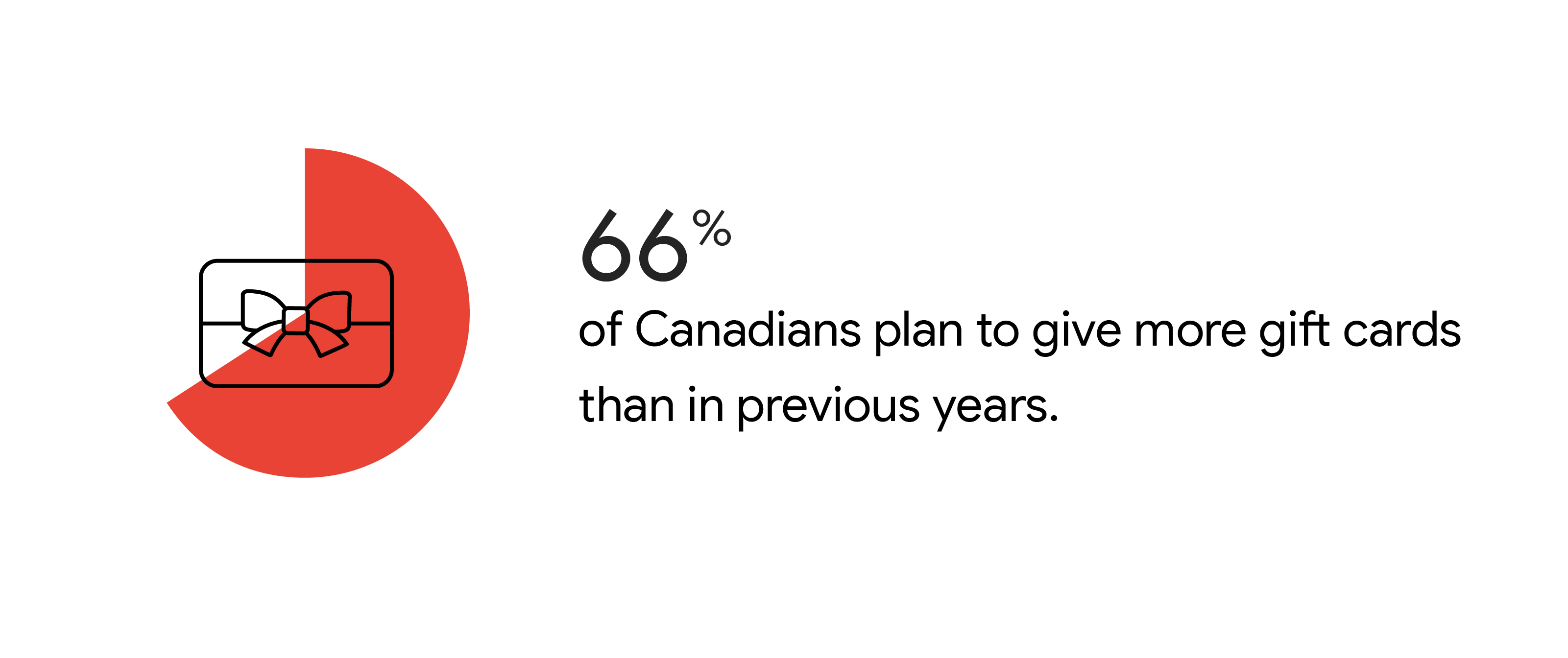 Search interest for "same day delivery" in Manitoba is also up over 3X the national average, indicating the growing need for speedy delivery options. As well, searches for "christmas wrapping paper" are 12X above the national average, indicating that gifts are being bought and delivered to home, wrapped and shipped.
In Ontario and British Columbia, we're seeing search interest for "same day delivery" match early pandemic levels. And in Ontario, search interest for "online sales" are 5X higher versus last year, further stressing the importance of having an online presence.
Use regional search trends to adapt local strategies
To meet consumers where they are shopping, retailers must take a local and regional approach that considers rapidly-changing situations and local needs, from gifts to delivery services.
Check provincial search trends weekly for a real-time, province-by-province view. Are there services that could help meet demand? When checking search terms in Google Trends Canada, look at the "interest in subregion" section to see new bursts of search interest. Here's a helpful tutorial on how to stay on top of search trends in a dynamic market.
Offer online gift cards to offset supply issues and delivery lags, and make sure they are front-and-centre on your website. Advertise them as you would a regular product, as 38% of Canadians plan to give more gift cards than in previous years.2 Potential store closures will continue to add friction to the consumer journey and people will want fast, easy alternatives.
Update online listings and e-commerce channels to reflect local realities. Canada-wide retailers should make sure local stores and Google My Business profiles have updated hours, contactless options like delivery and curbside pickup, and product availability listed clearly. Even local retailers should look at their web analytics to see where their online customers are coming from, and anticipate the products they're looking for. E-commerce is expected to double this holiday season, and will be the new reality beyond the holiday season. Keeping e-commerce channels updated now will set up retailers for long-term success.
This will be the most digital Black Friday, Cyber Monday on record. By using regional search trends, retailers can stay on top of local realities, understand consumer preference, and adapt their marketing strategies quickly to better serve their customers across Canada.