The digital revolution has transformed the travel industry. McKinsey's Alex Dichter digs into the data to understand what these changes mean for marketers.
A version of this article appeared on McKinsey.com.
Just about every industry has been turned upside down by the digital revolution, and travel is no exception. For travel marketers looking to persuade customers to book their next getaway, it can be hard knowing how to adapt to these changes.
To learn more about this transformation, we carried out an analysis of anonymized, aggregated cross-device clickstream data, using more than 300,000 travel-related search terms.1 Here are three things we learned and what they mean for travel marketers.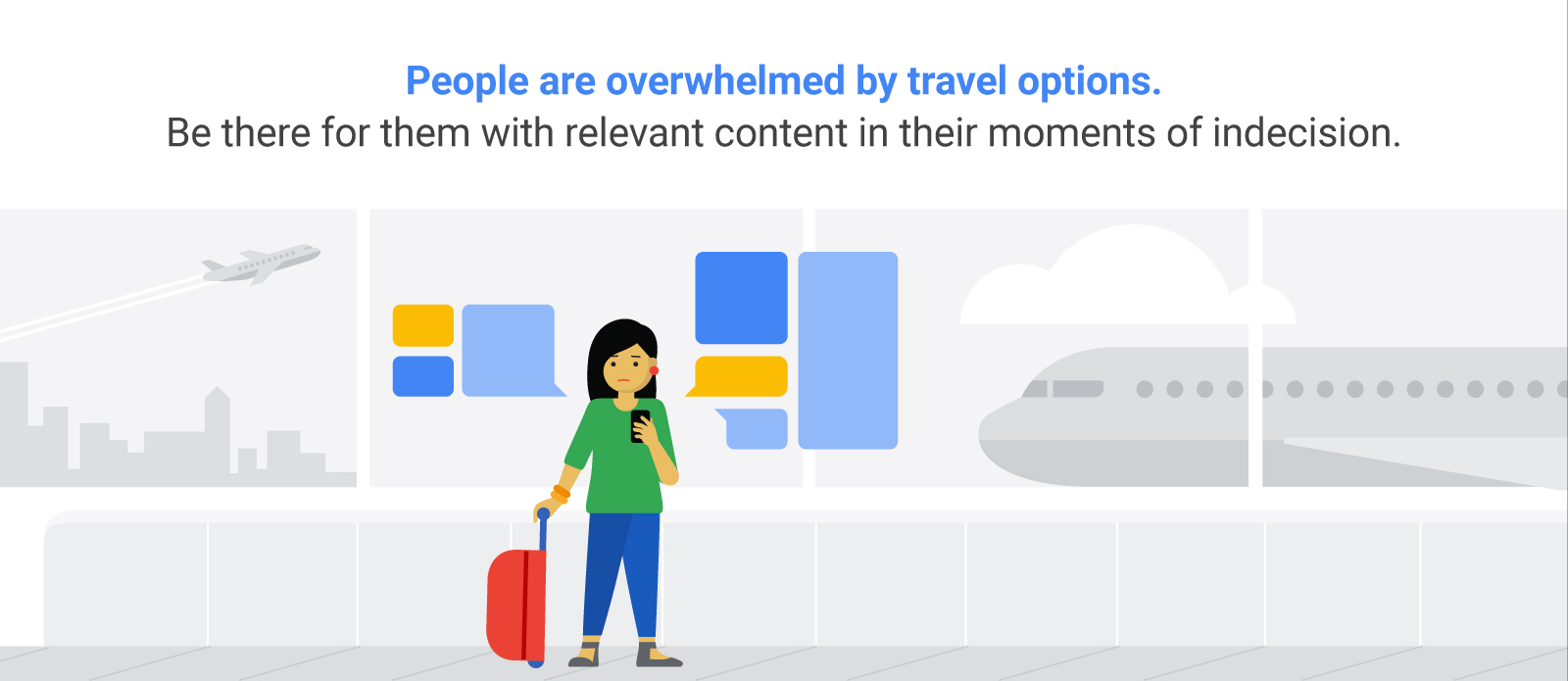 People are overwhelmed by travel options
A decade or two ago, planning a vacation was a complex affair. For most of us, it involved a visit to a travel agent who presented us with a set of limited options: a handful of destinations, restricted departure and return dates, and few opportunities to adapt the trip to our own tastes. Fast forward to today, and thanks to the internet, we quite literally have the world at our fingertips.
But while technology has democratized the act of researching and booking a vacation, it's also created what psychologists call the paradox of choice. The more options we have, the more anxious and undecided we feel. And that's exactly what we saw playing out in the travel data. For example, the average accommodation purchase journey lasted an incredible 36 days and involved 45 touchpoints across several devices and types of website.2
What it means for travel marketers: Travel shoppers are already facing a lot of noise. Instead of adding to the cacophony, help them make sense of it by being there in their moment of need with a relevant product or service. That's never been easier than with the technologies at your disposal today. For example, if a traveler's "digital signals" suggest they're in the market for a trip with their children, make sure the ad they see features your hotel's connecting rooms rather than the fancy cocktail bar.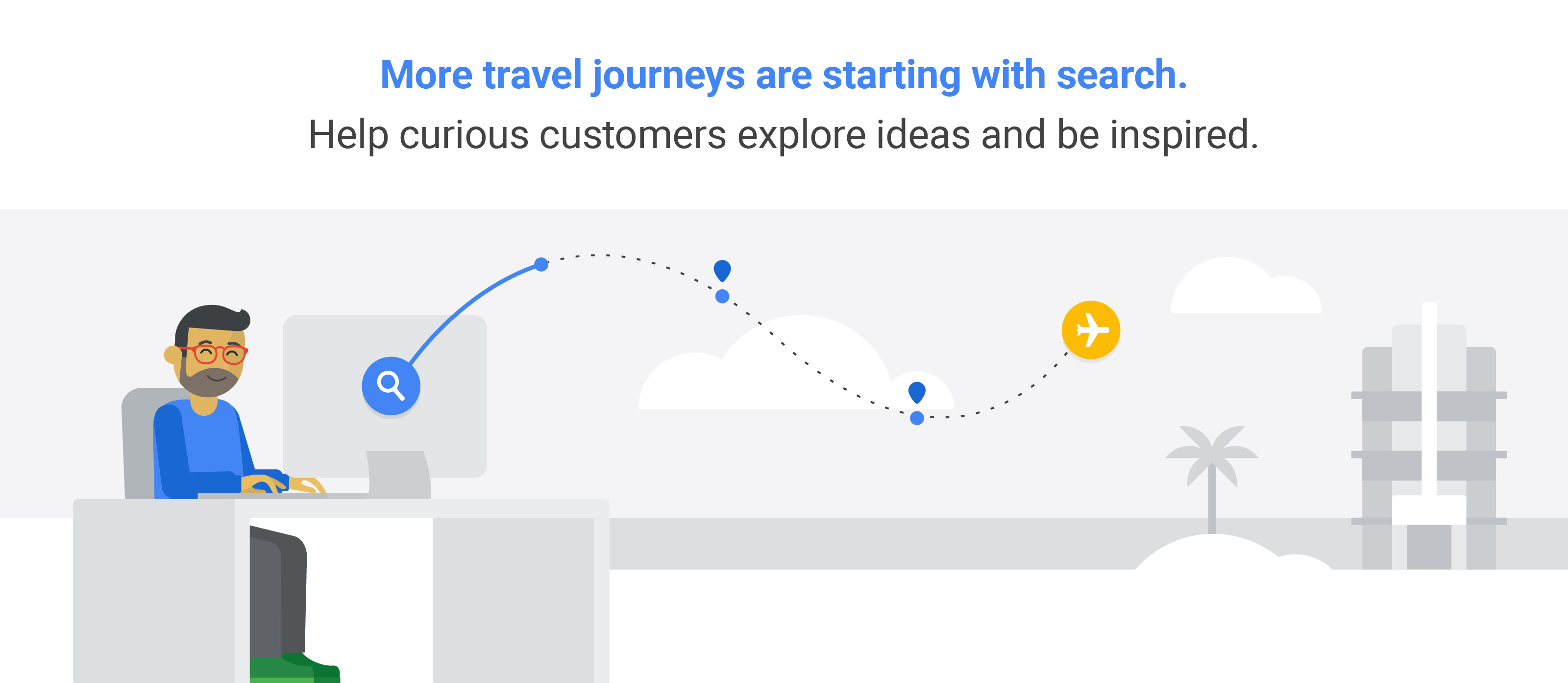 More travel journeys are starting with search
When they're overwhelmed with options, most people's instinct is to do a little more research. We saw that user behavior in the clickstream data. In 2018, 31% of accommodation searches started on search engines, up from 23% in 2017.3
But here's something we didn't expect. While you'd think people starting out with search would be in explore mode and perhaps take longer to make a booking, we saw the opposite. Travel shopping journeys that started with search actually led to purchases more quickly than those that started on the websites of an online travel agency.
What it means for travel marketers: Travel is a complex, high-anxiety purchase. Unlike a pair of shoes, it's hard for customers to return a two-week vacation. So while you might want to improve your conversion rate, resist the temptation to jump straight to the sale. Instead, focus on helping curious customers explore ideas and be inspired.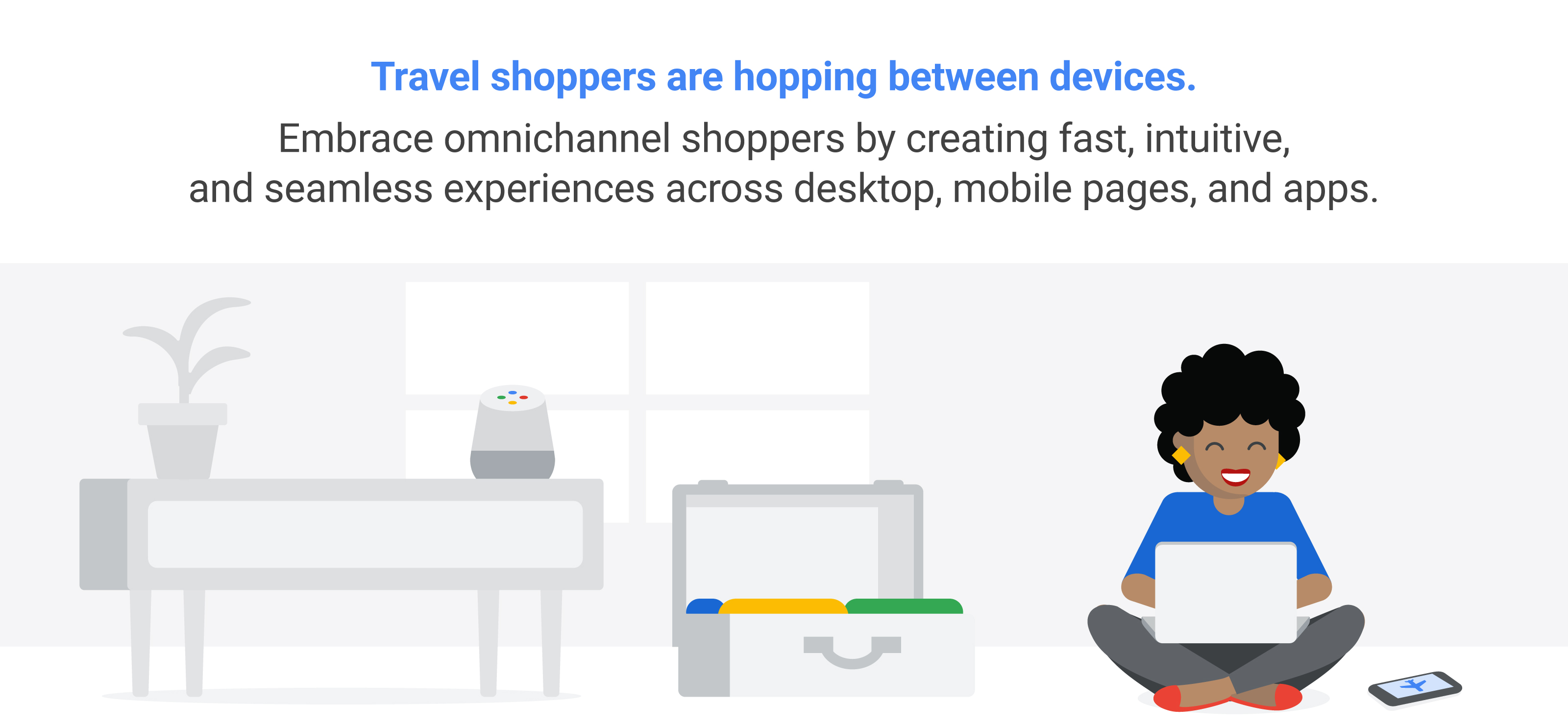 Travel shoppers are hopping between devices
Unsurprisingly, given the growing number of mobile phone users, we observed a 10% year-on-year increase of customer journeys that were either on mobile only or across devices.4
But as travel shoppers take to their phones to plan and book their next trip, they're hitting a few roadblocks along the way. In fact, the data showed that cross-device journeys took longer than single-device ones, requiring five additional days, 55% more sessions, and 45% more digital touchpoints.5
What it means for travel marketers: Travel marketers need to embrace the omnichannel shopper. At its most basic that means creating fast, intuitive, and seamless experiences across desktop, mobile pages, and apps.
With digital playing an increasingly important role in the path to purchase, travel companies can and should invest more in their digital experiences and technology to drive differentiation and loyalty. It's no surprise that search and mobile devices are playing a more outsized role than ever before, and companies that support and personalize these experiences in a seamless way will set themselves up for success in the years to come.