What have marketers been reading and talking about this past year to stay on top of industry trends? To get a better understanding, we dug into the data to uncover Think with Google's most-read articles of 2018.
1. Find out how you stack up to new industry benchmarks for mobile page speed
Three seconds. That's the amount of time most people will wait for a mobile webpage to load before giving up. Unfortunately, when we analyzed 11 million mobile ads' landing pages across 213 countries, we found that the average page takes a full 15 seconds to load.1

"The majority of mobile sites are still slow and bloated with too many elements," warns Google's Daniel An in our most-read piece of 2018.
Read the full piece and compare your site speed to competitors here.
2. Beyond the traditional marketing funnel — a new formula for growth
The first thing new marketers are taught to master is the funnel — a linear customer journey from awareness to consideration to purchase.
But after analyzing thousands of users' clickstream data from a third-party opt-in panel, we discovered something very interesting: most customer journeys don't resemble a funnel at all. They look like pyramids, diamonds, hourglasses, and more.
Read the full piece and dive into the data in this interactive feature.
3. Customer journey mapping: The path to loyalty
If no two customer journeys are the same, how are marketers expected to understand where people are on the path to purchase and loyalty? Enter customer journey mapping, a five-step process that can help brands understand how people are interacting and engaging with them.
"Yes, the journey mapping process can be fairly intensive," admits Stuart Hogg, a marketing consultant who wrote one of our most-read pieces of 2018. "But it can have a big impact on your business."
Read the full piece.
4. How one travel marketer turned the typical use cases for video and search upside down
"Since the dawn of the digital advertising era, marketers have used video advertising for upper-funnel brand awareness and search advertising for lower-funnel direct response," writes Google's Oren Fliegelman in one of our most-read case studies of the year.
But Hawaiian Airlines is proof that it doesn't have to be that way. By using Google Search ads to raise awareness and then following up with YouTube video ads that drove people to make purchases, the travel marketer increased flight bookings by 185% while reducing cost per acquisition by 69%.2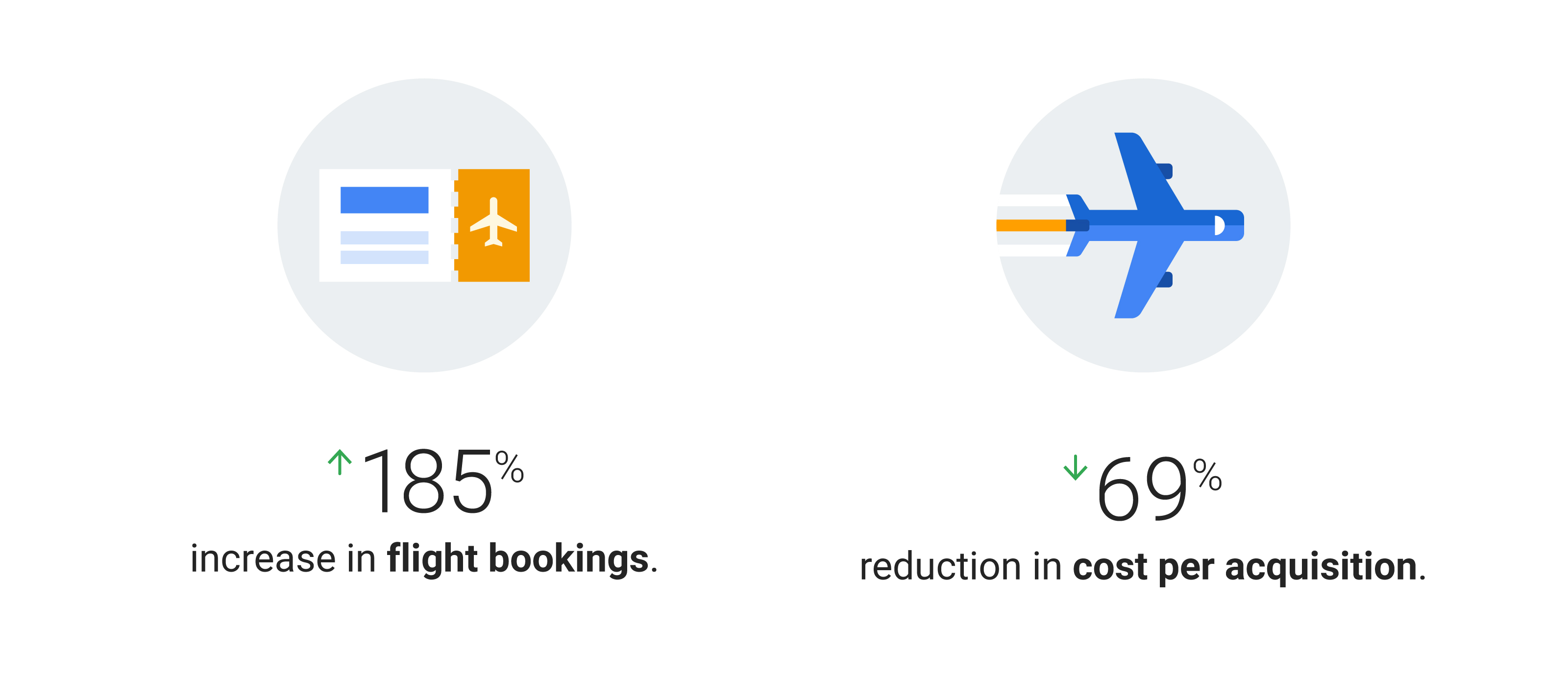 Read the full piece.
5. Why great brand stories aren't just told — they're built
Every marketer understands the importance of storytelling. But as OMD's CEO John Osborn argues, it's no longer enough to be a great storyteller — brands must learn how to become story builders.
"Storytelling historically meant developing creative based on cultural insights and broad audience assumptions, and then using media to blast it out," Osborn says. "While this approach remains critical to building brands, it doesn't allow for personalization — a critical component in today's noisy media ecosystem."
Read the full piece.
6. It's all about 'me'— how people are taking search personally
In the past, if you wanted advice, you'd probably have relied on a friend or acquaintance. But today, people are turning to their smartphones and Google Search. For example, mobile searches with the qualifier "should I" have grown over 65% in the past two years.3
"People have realized that by being more specific in how they search, they can more quickly get to the information they're looking for," explains Google's Lisa Gevelber.
Read the full piece and dive into the data in this interactive feature.
7. 4 principles for creating video ads that drive conversions
Looking to use video for more than just brand-building campaigns? Then take a page out of Yoox Net-A-Porter's book. The online fashion retailer's innovative campaign — which used a playful, gamified direct response ad — drove thousands of conversions and six-figure sales.
More importantly, it revealed four surprising lessons that can be applied to practically any direct response video campaign.
Read the full piece.
8. Want to deliver great customer experiences? Here's what not to do
If you're looking to improve customer experiences, it seems logical to pull together a big list of things you should start doing. Yet HomeAway, a vacation rental company owned by the Expedia Group, took the opposite approach.
"We looked at what wasn't working to determine what would," writes the company's SVP of Growth Marketing David Baekholm. At the top of the list? Irrelevant landing pages, annoying ads, and a cumbersome checkout process.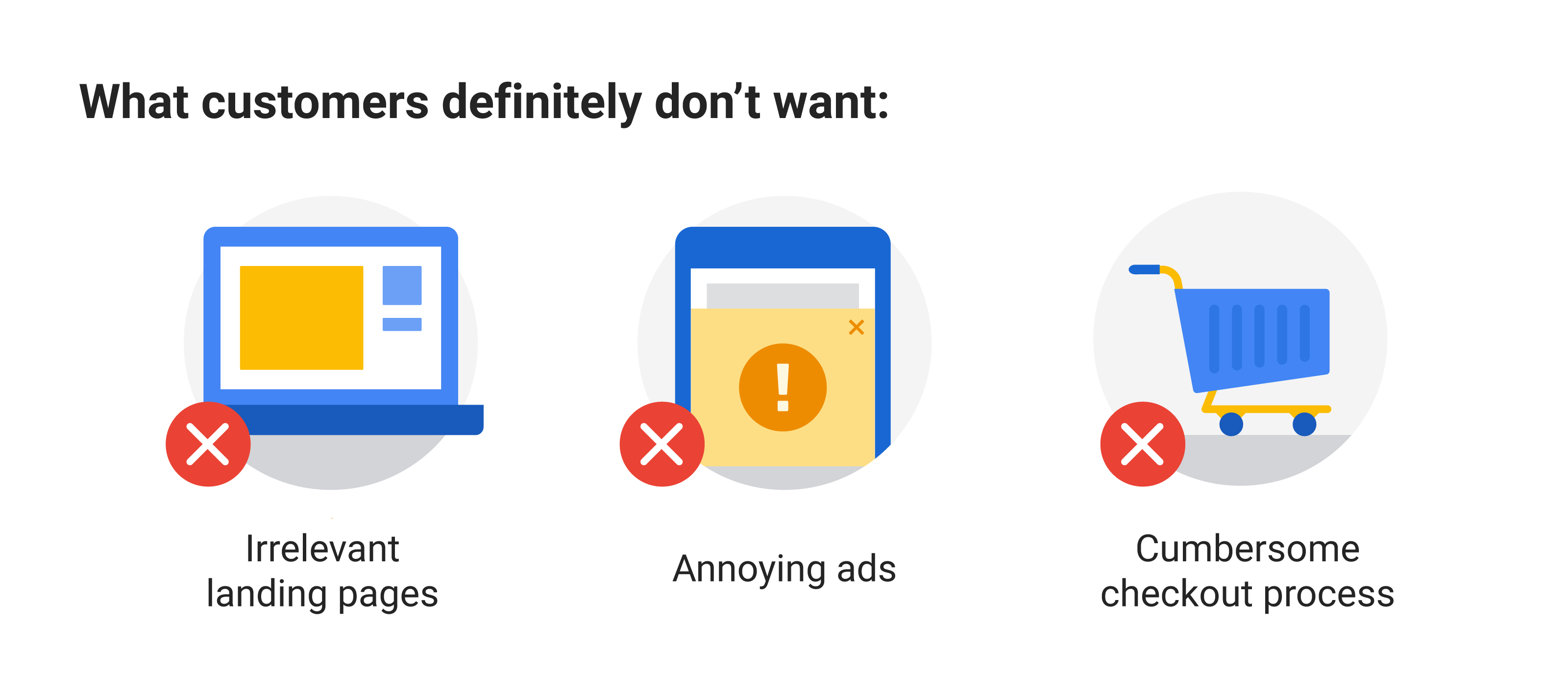 Read the full piece.
9. Why it's time to shift from a 'human vs. machine' to a 'human plus machine' mindset
"As advertisers in the age of machine learning and artificial intelligence, it's easy to think of ourselves in an epic faceoff with machines," admits Ben Jones, Google's global creative director.
While these fears aren't entirely unfounded, Jones calls for caution — and even optimism. "Machines are partners that can help us accelerate our creativity and explore its possibilities more deeply than ever before."
Read the full piece.
10. How data-driven marketing helps you act when the time is right
Your most important job as a marketer is to know your audience, understand their needs and desires, and crucially, understand how your product or service can help satisfy those.
But to succeed today — when empowered consumers expect experiences designed exactly for their needs — you also have to get the timing right. At least that's what our research with Bain & Company suggests. "Brands that show up with the right message in just the right moment are the ones finding pathways to growth and revenue," says Google's Sean Downey.
Read the full piece.