Josh Peterson, senior director of digital at Sleep Number Corporation, shares how the retailer went from in-store sales to driving triple-digit growth in e-commerce revenue.
Before the pandemic, Sleep Number's business model centered on creating delightful in-store experiences that helped customers improve their lives by improving the quality of their sleep. Typically, most of our sales came from physical stores. When social distancing measures were introduced, however, we saw our Q2 same-store sales drop 40% from the year before. We knew we needed to quickly pivot and find novel ways to reach customers and drive sales online.
By following three principles, we found we could adapt to customers' changing needs and stay resilient in a dynamic environment.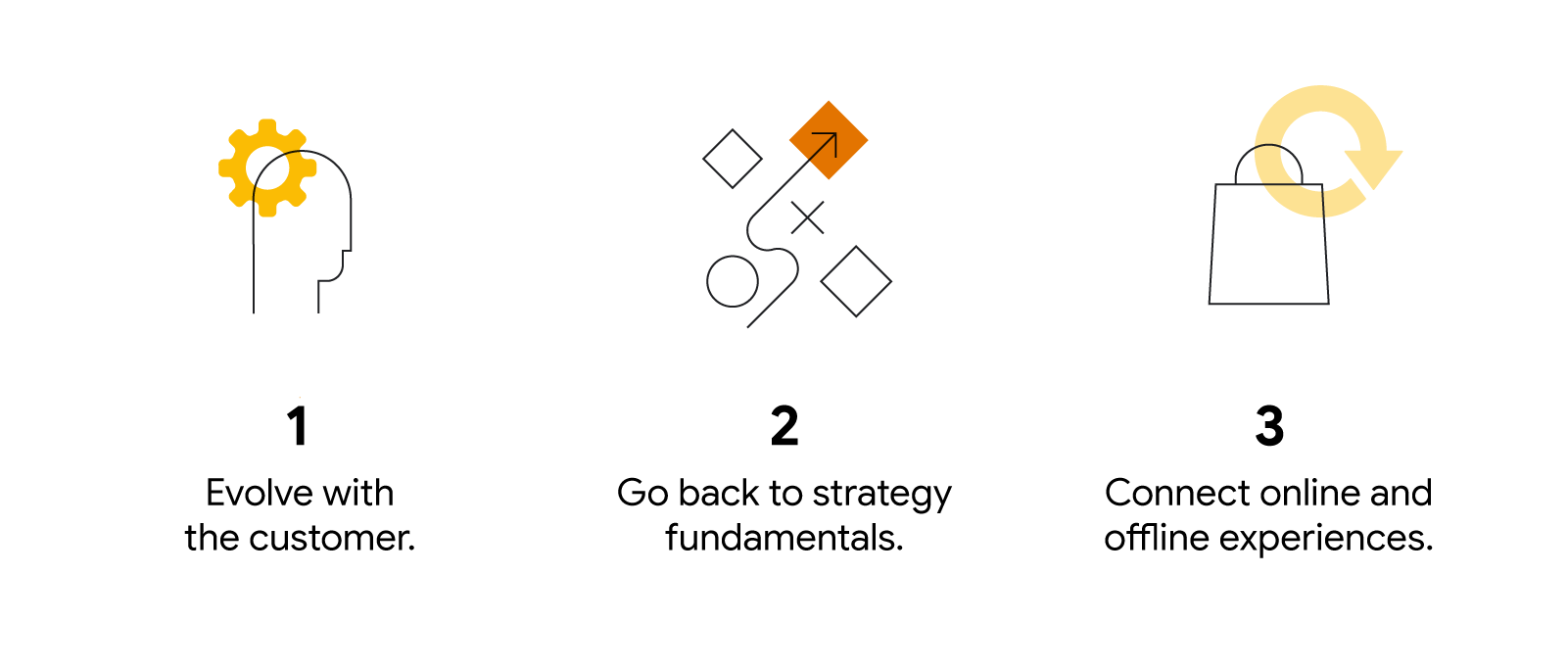 1. Evolve with the customer
With customers changing how they connected with us, we had to be flexible and change with them. This meant bringing more of a human touch to our online experiences.
We updated our website design, making sure customers could request callbacks and share their information with us early in their research processes. We also adapted our messaging based on customer needs, clearly communicating how our products help improve sleep quality. Normally, this process might take months. But we had to brainstorm, design, and execute these changes in a matter of weeks.
Our updated site delivered on the delightful, individualized experiences our customers expect from Sleep Number, and our online, chat, and phone sales increased by more than 200% from Q2 the year before.
Our online, chat, and phone sales increased by more than 200% from Q2 the year before.
2. Go back to strategy fundamentals
Adjusting our website for lead generation would only work if we also adjusted our fundamental marketing strategies. Our keyword, audience, and creative plans needed to help us reach people with high intent who were researching potential purchases online or buying something from the safety of their homes.
We used Google Trends to identify which of our product categories were surging in search interest and ran online promotions for those items. Since our customers were spending more time at home, we found that they wanted to improve their home environment. When we saw a rise in search interest for bedding products, we made sure our campaigns included keywords to reach customers looking for items like sheets and pillowcases.
We also embraced a "test and learn" approach to new campaigns and ad formats. This helped us refine our creative and talk to people in a more authentic, empathetic way. For example, we reached our audience with the right message at the right time by optimizing our online video mix, spoke to customers' evolving needs with TrueView for action campaigns on YouTube, and used Local inventory ads and Local campaigns to reach people interested in stores that had reopened.

To make these massive strategy changes, we increased our use of automated tools, like Smart Bidding, by 35%. This helped us get the most out of our resources and keep up with changing consumer demand.
3. Connect online and offline experiences
As our online leads grew, we knew we had to rethink what "business as usual" would look like going forward. We realized we could maintain our relationship-based selling approach by giving our customers a seamless transition from online interactions to attentive offline service.
Since many of our sleep professionals transitioned to working from home, they could follow up with online leads and provide personalized service to customers via phone calls. To make sure customers get the best, most relevant customer service by location, we now route them to the sleep professionals from their local stores using the zip codes they shared with us online.
Moving forward, creating these customer experiences means we'll be able to organize our online and offline data as efficiently as possible. We're now focused on customer relationship management (CRM) solutions that support our mix of phone chats, online interactions, home sales, and in-store appointments. Combining our CRM data about these offline sales with our online campaign data will help us think beyond leads and understand what our customers really need in the moment.
As communities across the United States continue to adjust to the impacts of COVID-19, it's difficult to predict the future. However, we'll remain committed to evolving with our customers, iterating on marketing strategies, and connecting our online and offline experiences. By following these three principles, we can regularly refine our approach to online lead generation and engage with customers in entirely new ways.