"The whole notion of having to come to a dealership for service is outdated," says Brian Benstock, general manager and VP at Paragon Honda, the largest certified pre-owned Honda dealership in the world. "If a customer doesn't want to set foot in the dealership, they shouldn't have to."
That's a pretty bold statement for an auto dealer, but for any marketer in any industry it reflects a new reality when it comes to meeting customer expectations.
As they have in other sectors, digital and mobile technologies have totally transformed the relationship between drivers and dealerships. People can do practically everything online that they'd do at a dealership—including comparing models and scheduling service—which has led them to expect a fast, friction-free experience both before and after the sale. "Time is the new currency," says Benstock. "You've got to move at the speed of the customer. … If we don't disrupt ourselves, the customer will do it for us."
To meet customer expectations, Paragon Honda set out to transform its customer assistance by removing friction from one of the biggest customer pain points: vehicle maintenance and service.

"Our customers want to live their lives. They don't have the time to drive out to the dealership, drop off their car, and wait for it to be serviced. Technology has changed their expectations, and we knew we needed to change our approach to service and marketing in order to meet those," says Benstock.

Paragon Honda, in partnership with Team Velocity, took a three-step approach to transform the way it assists customers. The broader concepts behind this approach can be applied to almost any marketer in any industry. It comes down to considering the customers' needs every step of the way.
1. Remove the friction
Regular or reactive car maintenance is an inconvenience that's amplified when it requires visiting a dealership during working hours. Knowing that today's consumers expect to get things done immediately, Paragon Honda developed an app that lets customers request to have their vehicle picked up, serviced, and returned to their home within 24 hours—no dealership visit required. That's especially convenient in Queens, N.Y., where Paragon is based. Paragon's seen that customers who use the Paragon Direct app drive twice as many repair orders compared to customers who don't use it.
2. Test new technology
To make it even simpler for its customers to schedule service and maintenance, Paragon became the first dealer to build an app for the Google Assistant. Drivers will soon be able to schedule service—such as routine maintenance, oil changes, and tire rotations—quickly and easily using just their voices.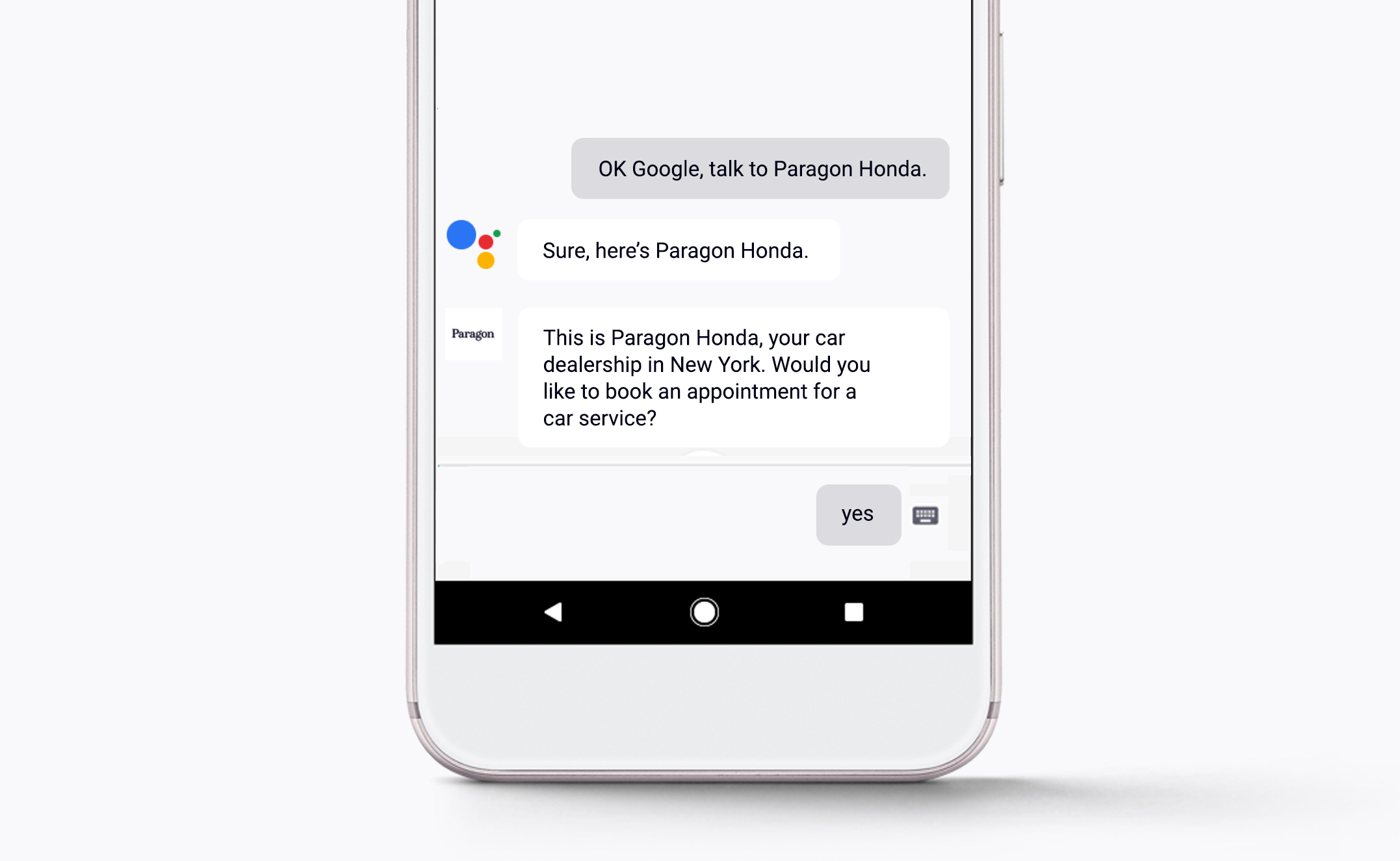 3. Optimize marketing and measurement
Research shows that when drivers need information quickly, the first place they turn is search.1 To drive awareness of its 24-hour service online, Paragon ramped up its investment in search to be there in moments when people searched "honda oil change" and "honda maintenance" in the New York market. As a result, this strategy helped Paragon grow its service repair orders by 5X in the last 12 months, according to the dealership.
At the same time, when it comes to buying a car, search is the most commonly used among all sources, including word-of-mouth, television ads, and even dealer visits.2 For that reason, Paragon also used search ads to drive new and used vehicle sales, but needed a way to prove its impact. Instead of focusing solely on driving conversions through lead forms, Paragon used Google store visits to measure how search ads helped generate visits to its dealership. This helped the dealer better understand which keywords and campaigns were driving people to its dealership, and, according to Paragon, revealed that search was nearly 5X more cost-effective per vehicle sold compared to other media.
By sitting in the driver's seat, Paragon was able to transform the way it assists its customers. "I think any time you do what's best for the customer, that ends up being what's best for the business," Benstock concluded.