Anna Vainer is the founder of #IAmRemarkable, a global initiative from Google that empowers people to build self-confidence and self-promotion skills, particularly among individuals from underrepresented groups.
We know it's true: Diversity within organizations leads to better products, stronger ideas, greater customer engagement, and better financial performance.
McKinsey research shows companies in the top quartile for gender or racial and ethnic diversity are more likely to have financial returns above their national industry medians. Other research shows companies with greater equality in their workplace have significantly more innovative business mindsets, which helps them thrive and grow.
Yet underrepresented groups remain underrepresented, even amid the powerful actions of the Black Lives Matter movement and societal calls for greater diversity and representation.
As leaders consider the next steps to foster diversity, equity, and inclusion within their organizations, it's important to know that countless companies are grappling with these same decisions.
At Google and other major global firms, including Amazon, Ford, Omnicom, Nestlé, Accenture, and GSK, we are putting significant thought and effort into tackling these issues from within. Smaller firms can make changes too.
Here are some top tips directly from global brands to support and promote underrepresented groups in your workforce:
Tip 1: Accomplishments don't speak for themselves
To achieve true change, we must encourage individuals to promote themselves and talk openly about their achievements.
The phrase, "Accomplishments don't speak for themselves," may come across as harsh, but many leaders see significant value in this simple line. It's become a mantra at #IAmRemarkable and many large organizations.
"If we don't speak up for ourselves, (our accomplishments) will go unnoticed most of the time," says Amazon's Koro Castellano, who recently became director of Prime Video in Spain after previously leading the company's global diversity and inclusion efforts.
"We as leaders need to lead by example. If we are able to speak openly about our accomplishments in the workplace, our teams will feel inspired and empowered to do exactly the same thing."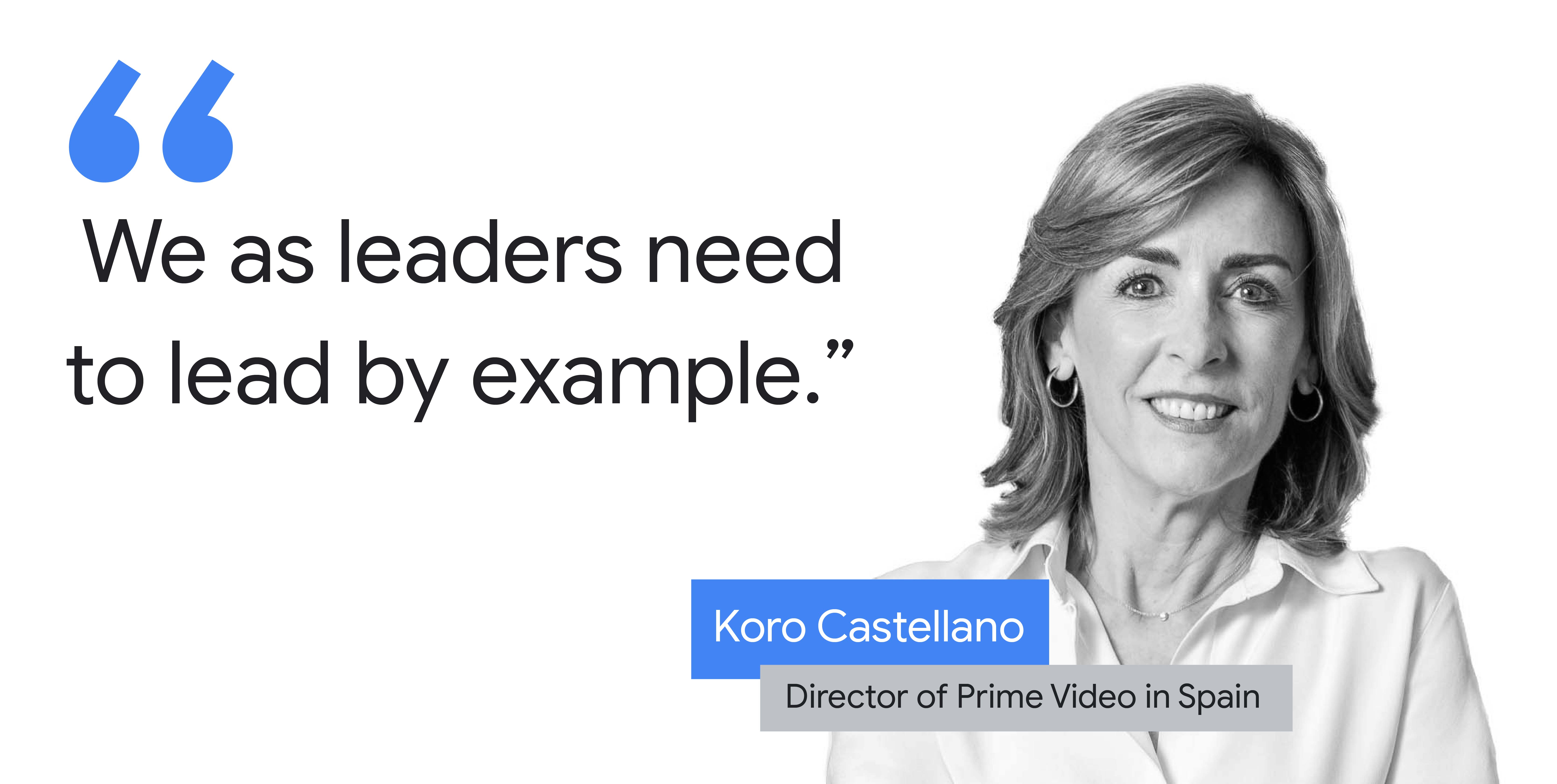 Cultural and gender modesty norms, combined with widespread impostor syndrome, often prevent people from acknowledging and expressing their own achievements. This holds back individuals and companies everywhere. Business leaders have a responsibility to encourage their team members to speak up.
Accenture Chairperson and Senior Managing Director in India Rekha Menon says she makes a point to "turn the spotlight" on individuals in the organization "who are hesitant and have them know it's okay to be confident and talk about [their] skills."
A practical tip for managers: Encourage team members to discuss their accomplishments with a colleague they trust. This is especially important for underrepresented groups within your organization. This simple act alone can boost individual self-confidence and get people more comfortable with self-promotion.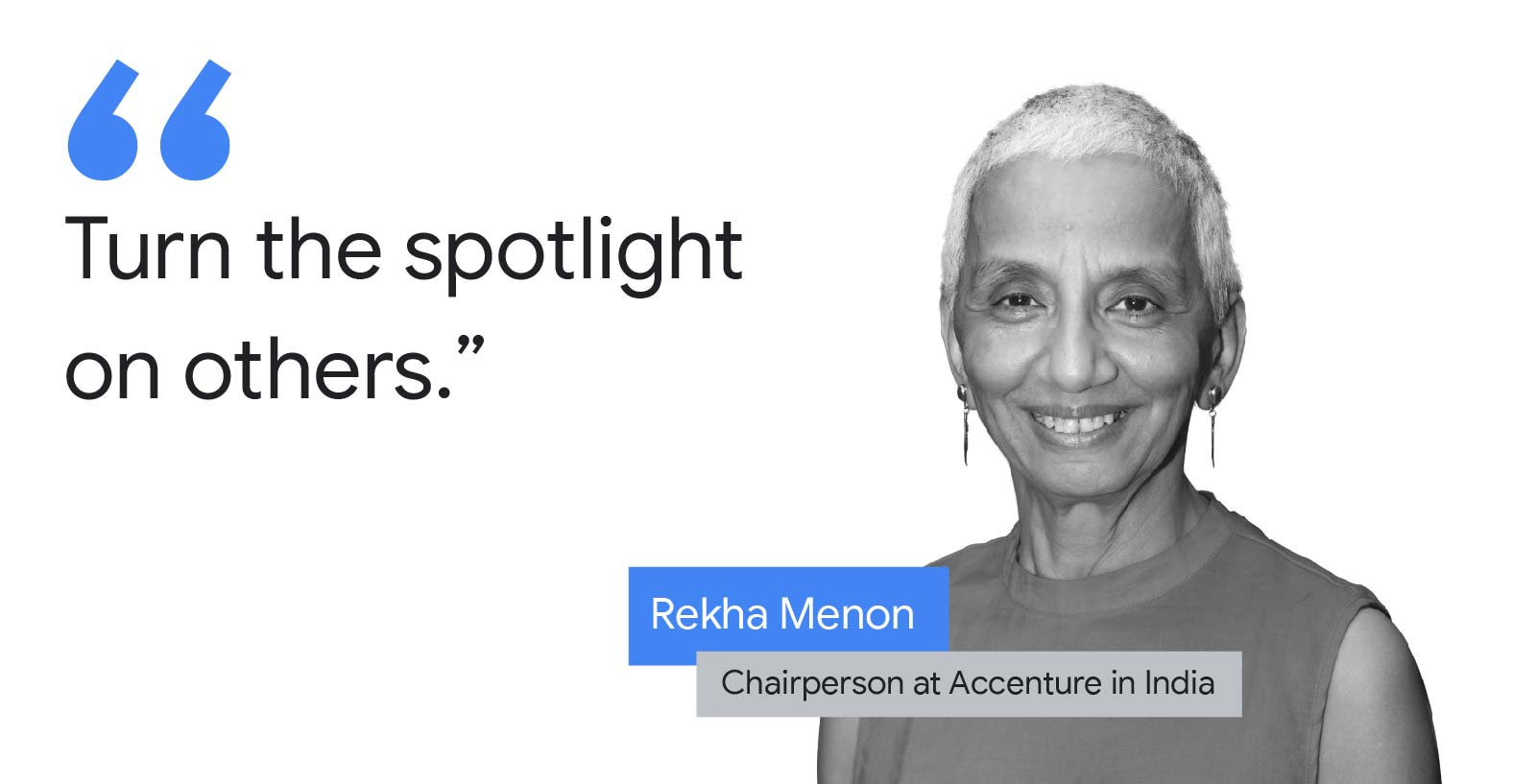 Tip 2: 'It's not bragging if it's based on facts'
Amazon's Castellano said she had an a-ha moment when she heard the advice: "It's not bragging if it's based on facts." This insight from the #IAmRemarkable movement can lead to a mindset shift at the individual and organizational level.
"That impacted me," said Castellano. "We are used to relying on data and facts when we're defending our projects and our initiatives. But, curiously enough, we don't do that when we're talking about ourselves or about our achievements. We tend to forget that. We commit to these false modesty rules."
Leaders should encourage their teams to talk about their achievements based on facts, and this should be done frequently. Self-promotion should become a habit instead of a one-time event, said Castellano.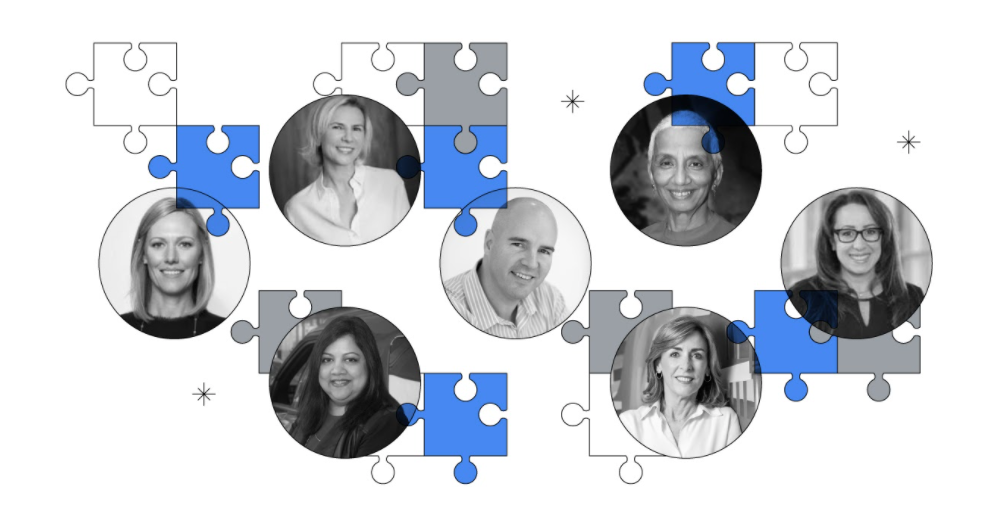 Tip 3: Empower your team by promoting support networks
Employees will not feel empowered to promote themselves unless they feel they have support within the organization. A single ally is good. A larger support network is better, especially for underrepresented groups.
Managers may not be able to provide regular feedback and support to all employees, but they can encourage team members to buddy-up, offer informal mentorship, or form small groups to support colleagues.
"Some of the advice I've given people is to have somebody who you trust, who's often in your meetings, watch you [to provide feedback and] tips afterwards," said Meredith Herman, who leads Global Marketing Services at GSK Consumer Healthcare as VP of Marketing Edge.
This real-time feedback is crucial for career advancement, she said, noting that peers within an organization — in addition to managers — are a great option to gather regular constructive assistance.
Nestlé Global Chief Marketing Officer Aude Gandon had similar advice. "Talk to the people surrounding you. Sometimes if you have self-doubt, this helps you continue to reassure yourself."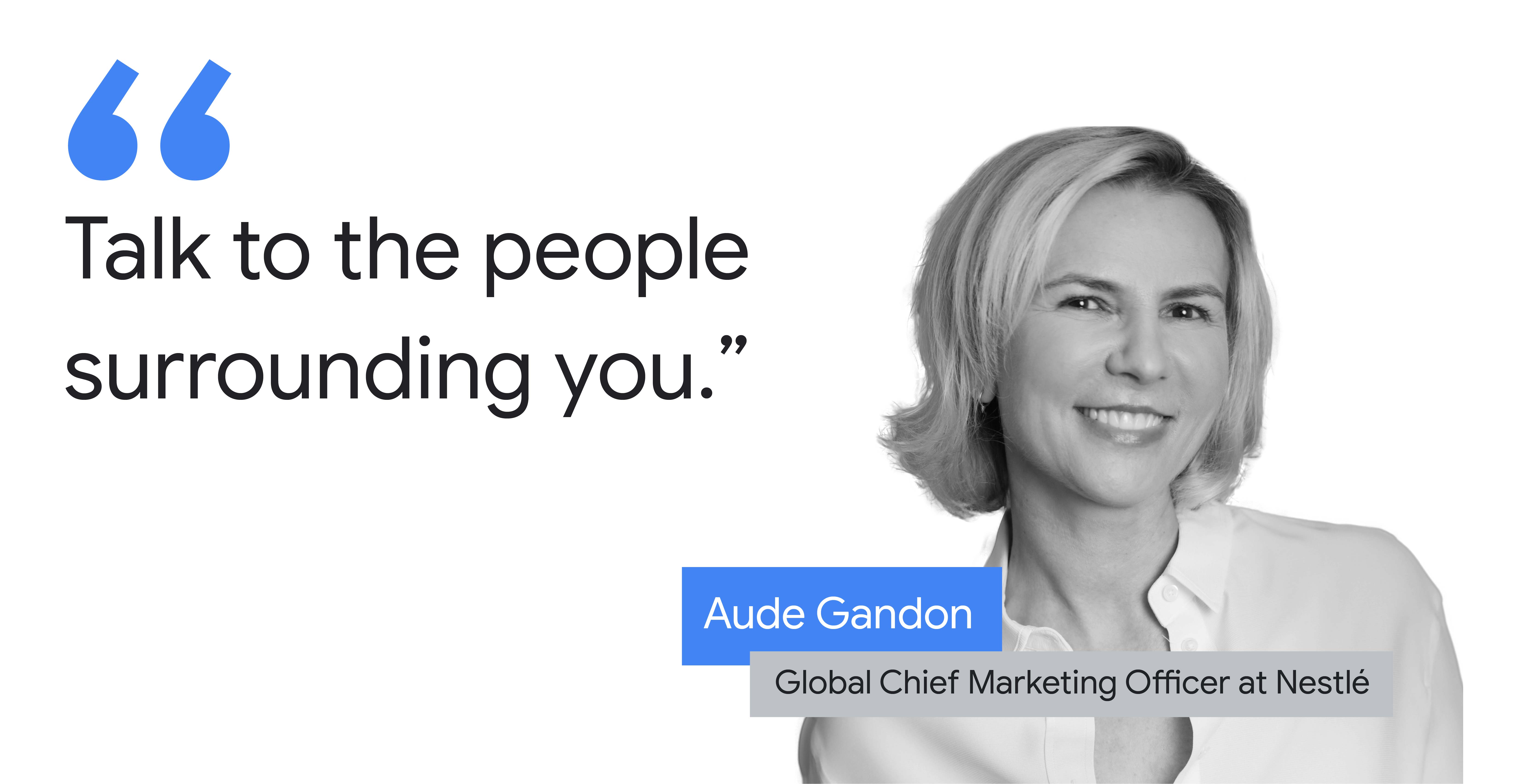 Tip 4: Host listening sessions
Ford executives responded to the pandemic in 2020 by hosting internal listening sessions with people from underrepresented groups. It sounds simple, but it made a big difference.
"All of the senior leaders conducted listening sessions," said Rekha Wunnava, global director of automotive design and build IT at Ford. "It was incredible the amount of insight that you're able to gather, and people really feel that they're being seen and heard in ways they haven't before."
The sessions were launched by Amal Berry, the firm's top manager for global diversity and inclusion efforts, after she saw the pandemic was exacerbating inequalities in society. This initiative evolved into biweekly checkpoints between management and employees to share information and connect on issues of concern.
Tip 5: Apply for awards
A great way to inspire and motivate your teams? Encourage staff from underrepresented backgrounds to apply for awards, said Peter Horgan, CEO of Omnicom Media Group AUNZ.
"Celebrate the great examples you have in the business of diversity and women, in particular, who have grown in the ranks to lead big elements of the business," he said. "Encourage them to enter the trade competitions."
This external acknowledgment can shine a light on deserving staff and provide inspiration for the rest of the team.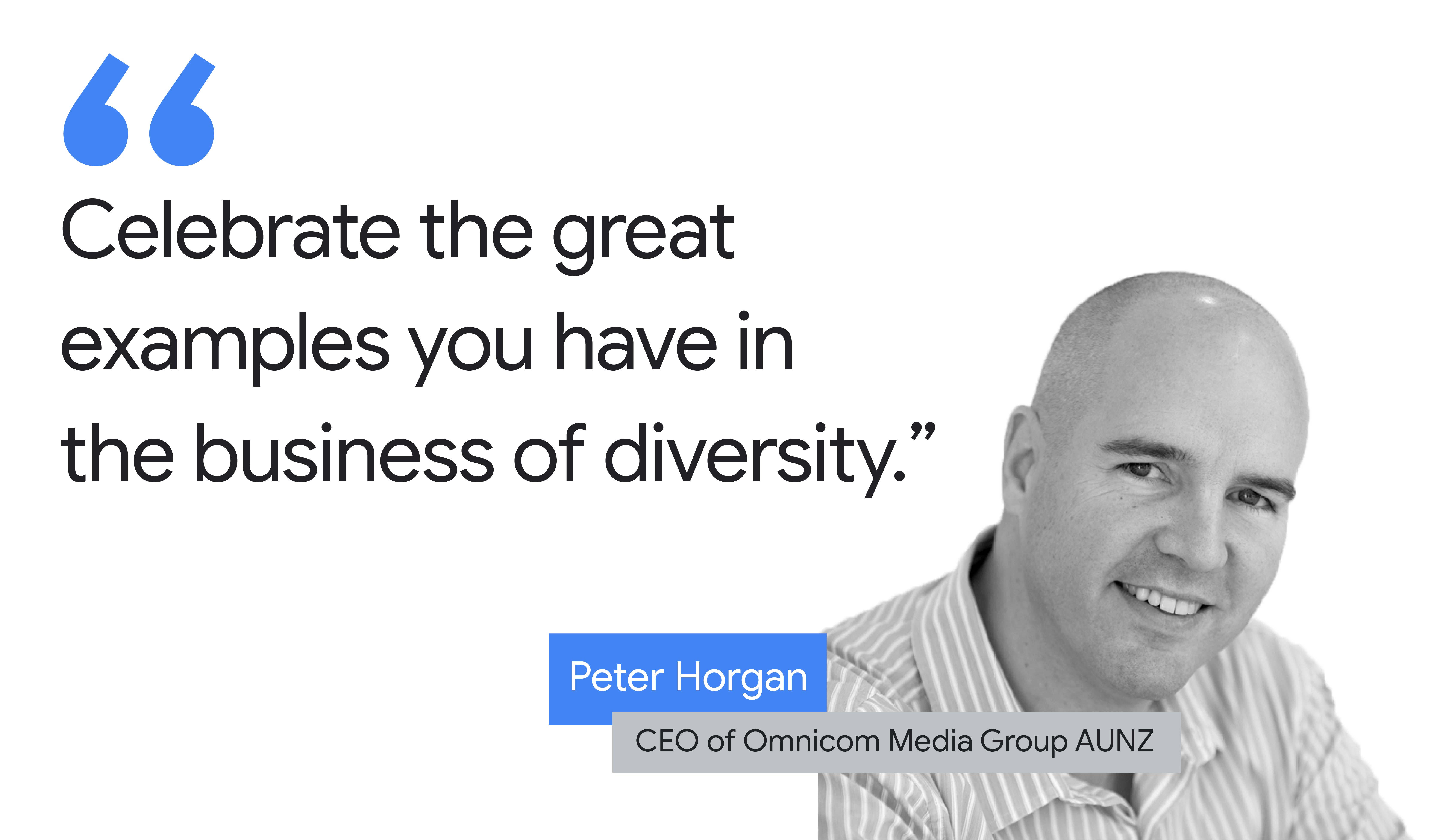 For more organizational tips and career insights, watch our series of inspirational panel discussions from the first-ever global #IAmRemarkable Week. The online event covered topics such as diversity, inclusion, and self-promotion, attracting more than 30,000 participants from 70 countries. To explore more, visit the #IAmRemarkable website.