As crisis mode set in with the coronavirus pandemic, many brands shifted gears to thinking about how they could be helpful. These three Indonesian brands each took a unique approach to being helpful when their customers — and the world — needed it most. These lessons have staying power, even beyond the duration of the pandemic: let your brand identity guide you through pivots, put customers first, and leverage all of your brand's owned surfaces.
1. Staying true to a brand's identity, especially when pivoting
A question many are asking this year is, "How can brands be helpful without appearing to capitalize on the crisis?" Especially when every brand appears to be making a coronavirus-specific ad. The key is being helpful, but in a way that's true and consistent with your brand's identity. Consumers actually want to hear how brands are helping. According to a study by GlobalWebIndex, 79% of respondents across the globe approve of brands running ads that show how they're responding to the pandemic.1
Danone Waters' Aqua brand team thought about this when they were ready to launch a campaign about the benefits of healthy hydration. When the pandemic began, and the Indonesian government issued its social distancing initiative, Aqua decided to pivot its campaign to promote a different type of health message: a reminder for all Indonesians to stay at home during this time, and help the Indonesian government to flatten the curve.
The brand replaced its existing billboard with a simple yet powerful message: "For the first time ever, we do not want you to see this ad. Stay home. Stay hydrated."
By communicating directly to people who were still out and about, "this campaign was an effort to remind people to do their part by staying at home, staying hydrated, and staying healthy, which is aligned with Aqua's ongoing commitment to spread positivity and to communicate the importance of wellness," said Ethan Lim, the VP of marketing at Danone Waters. With this pivot, the brand has stayed true to its core purpose of promoting health and has driven a meaningful message that would benefit the community.
2. Playing the long game by putting customers' needs, and their loyalty, first
Though many businesses are seeing hard times, some are betting that putting customers' needs first and prioritizing customer loyalty is the path to long-term success. Tiket.com, one of the largest online travel agents in Indonesia, is one such brand. "During difficult circumstances, we wanted to stay close, be relevant, and be responsible to our users," said Maria Risa Puspitasari, the brand's VP of brand marketing.
Why? Over a third of global consumers say that whether or not a brand helped people during the pandemic will influence whether they buy that brand after the outbreak.2 And a brand's existing customers are the ones who are more likely to stick around and spend again after the crisis period is over.
When Tiket.com faced a market downturn during Ramadan (usually peak season) as stay-at-home orders went into place, the team got to work on reassuring their customers. They created a video to show they were empathetic with their customers' situations and reminded them they can stay connected remotely with their families during Ramadan. At the same time, the brand helped address customer concerns by providing them with options to postpone their travel plans until restrictions were lifted.
Long-term business success is about building customer lifetime value. Lead with empathy, and address customer concerns or barriers head-on by offering new ways to be helpful.
3. Considering how to use a brand's owned surfaces, not just its owned channels
As the pandemic has unfolded, many brands have used their owned channels to be helpful — their websites, customer emails, and social media handles, for example. But there may be other surfaces a brand owns that are worth considering, too.
Take Telkomsel, a wireless network provider with millions of users. "During COVID-19, we knew we had to stay agile to respond to what is top of mind for our customers," said Nirwan Lesmana, VP of brand & marketing communications at Telkomsel. "Using data from Google Trends, we saw search interest for "DiRumahAja" (which means "Stay at home") growing across Indonesia.
This sparked an idea. "We decided to change the name of our service network to display 'TSEL-DiRumahAja' on connected devices' screens instead of the usual 'TSEL'. This served as a reminder for our 170 million users across Indonesia to stay at home," he said.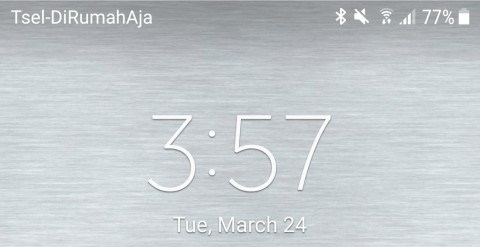 The pandemic has changed the way brands must operate and what people have come to expect from them. But the lessons these brands have applied as they navigated how to pivot in a crisis are ones that any brand can learn from anytime. Staying true to brand values, having empathy for customers, and getting creative with a brand's owned surfaces will serve brands well in their future course.
Contributors: Bimo Harfiandi, Industry Manager; Ernest Ferdian, Industry Manager; Mickey Pangilinan, Industry Manager