Shangri-La is one of Asia Pacific's premier hospitality groups, with 95 hotels and resorts that cater to business travelers, young professionals, and millennials in Greater China, Southeast Asia, Australia, Canada, and Europe. Here's how the brand leveraged Google Marketing Platform's full-stack solution to drive audience-focused digital marketing globally.
GOALS
Transition from traditional ad buys to audience-focused marketing
Use first-party data to remarket and prospect more effectively across search, display, and video
Improve return on ad spend (ROAS)
APPROACH
Used Google Marketing Platform's full-stack solution to manage and execute global campaigns
Built reusable templates to generate 500 different variations of ad creative
Used segmented data for automated, personalized remarketing
RESULTS
30% YoY increase in ROAS globally
15% increased bookings globally
61% YoY increase in revenue in tier-two and tier-three hotels across China
Based in Hong Kong, Shangri-La Hotels and Resorts owns and manages a portfolio of 95 properties around the world, including the flagship Shangri-La brand, Kerry, Traders, and Jen.
After investing heavily in digital, Shangri-La saw a challenge: Consumer data was scattered across multiple platforms, making it harder than ever to connect with its target audience in meaningful ways. Unless it could quantify and qualify consumer behavior across its entire digital ecosystem—from search to display to video—critical gains in efficiency and business results might be lost.
Reaching potential guests with customized creative
To stay top-of-mind with consumers and ultimately go to market more quickly in a competitive climate, Shangri-La realized it needed to tailor its ad creative to reach targeted segments of customers quickly and effectively. And it had to be done as a global rollout—albeit with local market flexibility—that drove awareness, sales, and loyalty for each hotel brand.
Previously, Shangri-La took too long to make even small changes to its creative as campaign strategy evolved. And staff at the local and regional levels lacked overall visibility into the brand's digital campaigns—even for their own hotels. This kept them from reaching the right customers and achieving their overall business goals.
For global campaign and audience management process, Shangri-La turned to Google Marketing Platform's1 full-stack solution. From strategy to execution to optimization, Google Marketing Platform offered the brand a unified, end-to-end arsenal of powerful tools, leveraging tags, creatives, and audience data across search, display, and video.
Collecting and segmenting customer data with Audience Center
Targeting more qualified customers was made significantly easier with Google Marketing Platform's full stack. If a customer visited a Shangri-La website or made a reservation online, Google Marketing Platform captured every bit of valuable data and even synced in with their CRM. This helped ensure that there was no data loss in audience mapping across platforms, allowing seamless search to display to video marketing.
Serving relevant ads to the right customers
To serve up the best banner ads, Shangri-La turned to Display & Video 360 to handle remarketing and prospecting across all its markets. In China, DBM is one of the most popular demand side platforms, which allows marketers to manage their real-time bids for the banners and the pricing for the data that they are layering on to target their audiences. In addition, DBM also has exclusive access to premium inventories in livestream and other apps.
By importing their audiences into DBM from Search Ads 360, the Shangri-La team could move people through the funnel with compelling visuals, lookalike audiences, and relevant third-party data, including in-market audiences (In China, Search Ads 360 has been fully integrated with Baidu including smart bidding on local search campaigns, and also provides AutoTracking to all other engines such as Qihoo360, Sogou and Shenma).
This enabled Shangri-La to show highly relevant ads to customers based on specific intent and browsing behavior, delivering the right message to the right audience at the right time. Later, Google Marketing Platform Creative Solutions was introduced to consolidate assets and formats for a more efficient workflow.
The result: rich, personally relevant ads at scale.
For example, a consumer who has just begun searching or browsing sites and apps for "hotels in Beijing" would be shown an initial ad with a broad message advertising "best rates guaranteed".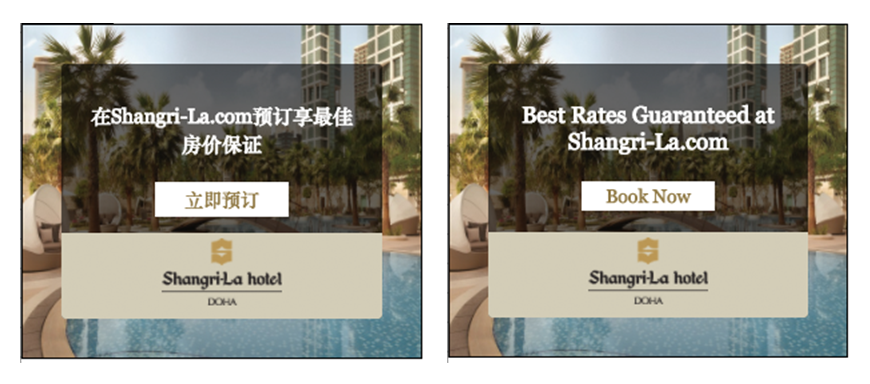 However, a business traveler browsing hotel sites, searching for room options, or looking for additional benefits would be shown tailored messaging offering "free breakfast, room upgrade, and wifi".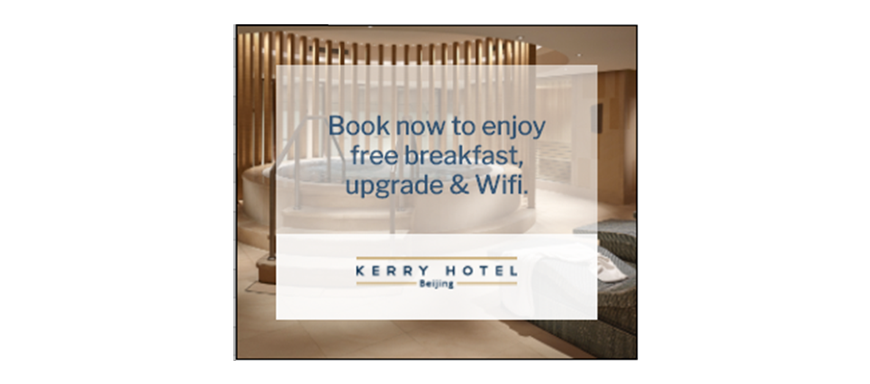 Finally, a price-sensitive consumer searching web sites and apps for "hotels in Beijing" would be shown an ad calling out the lowest, "from RMB1688" starting price right away.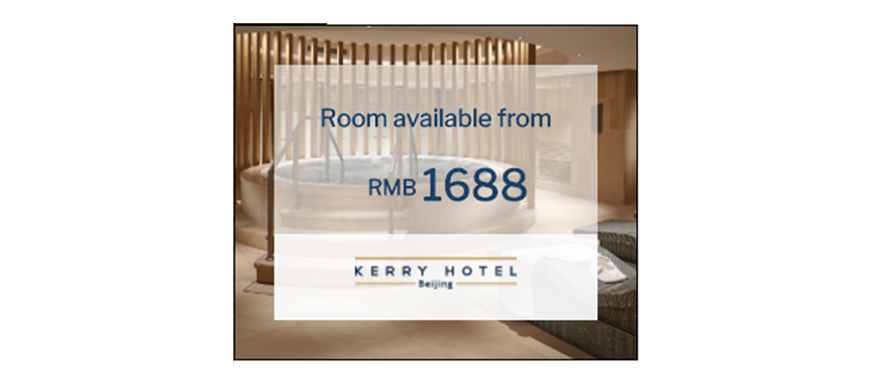 Efficiency and relevance: 500 unique ads with five templates
Shangri-La used only five templates for its four brands to generate up to 500 versions of dynamic ad creative units, all made with Studio. Based on price, message, images, and offers, these templates used audience data signals from Google Marketing Platform, including:
In-market keyword searches for hotels
Audiences captured from Search Ads 360
Existing loyalty and membership programs from Shangri-La
Search intent based on topics and websites browsed
These data signals triggered automated, personalized messaging that humanized the experience across the customer journey from discovery to booking.
With Studio, the number of creative ad units Shangri-La needed to build was reduced by an incredible 99%, driving huge cost savings and efficiency across the business. These highly reusable templates have now been applied across multiple campaigns to keep the brand's messaging fresh and never repetitive. The AI-integrated platform also optimized automatically to ensure the best-performing message was delivered with increasing regularity.
Google Marketing Platform fosters internal efficiency, transparency
Google Marketing Platform's full stack solution helped Shangri-La get a unified view of its audience across all digital platforms. It also gave the brand a holistic performance overview of each creative to provide better optimization insights. This allowed the brand to significantly reduce its prospecting investments while using its own first-party data, owning its audiences, and enjoying phenomenal results.
The campaign drove a 30% YoY increase in ROAS, as well as a 15% increase in bookings. The brand also saw a 61% YoY increase in revenue in its tier-two and tier-three hotels across China.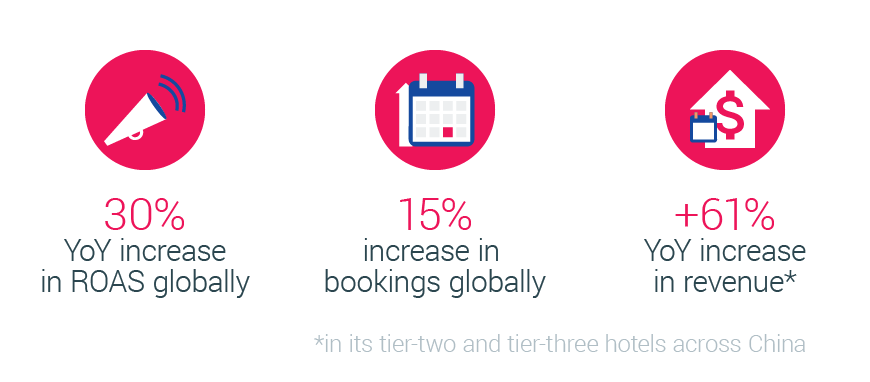 "Google Marketing Platform helped us keep all channels in one place but also break up siloed practices and create a more transparent, smooth workflow that increased campaign efficiency. Partnering with Google and Google Marketing Platform gets us closer to a single view of our customers," concluded Widhadh Waheed, director of e-business at Shangri-La Hotels & Resorts.