Taking a game global is no walk in the park. It takes acumen to strike the right balance between the overlapping challenges of timing, distribution, and localization, among other factors. This makes getting the launch strategy on point so crucial. Global game developer and publisher NetEase Games would know. The company has successfully launched more than 50 games worldwide and is well-recognized in markets like the U.S. and Japan.
Best known for the asymmetrical horror mobile game, "Identity V"; the battle royale game, "Knives Out"; and the turn-based, fantasy strategy role-playing game, "Onmyoji," NetEase Games has also partnered with other industry leaders, including Blizzard Entertainment and Mojang AB, to operate some of the most popular international online games.
For game developers looking to achieve the same success, Ethan Wang, vice president at NetEase, dishes up tips on the process behind a global launch. Wang highlights three launch strategies — from product development to market segmentation — that can help take games to the world stage.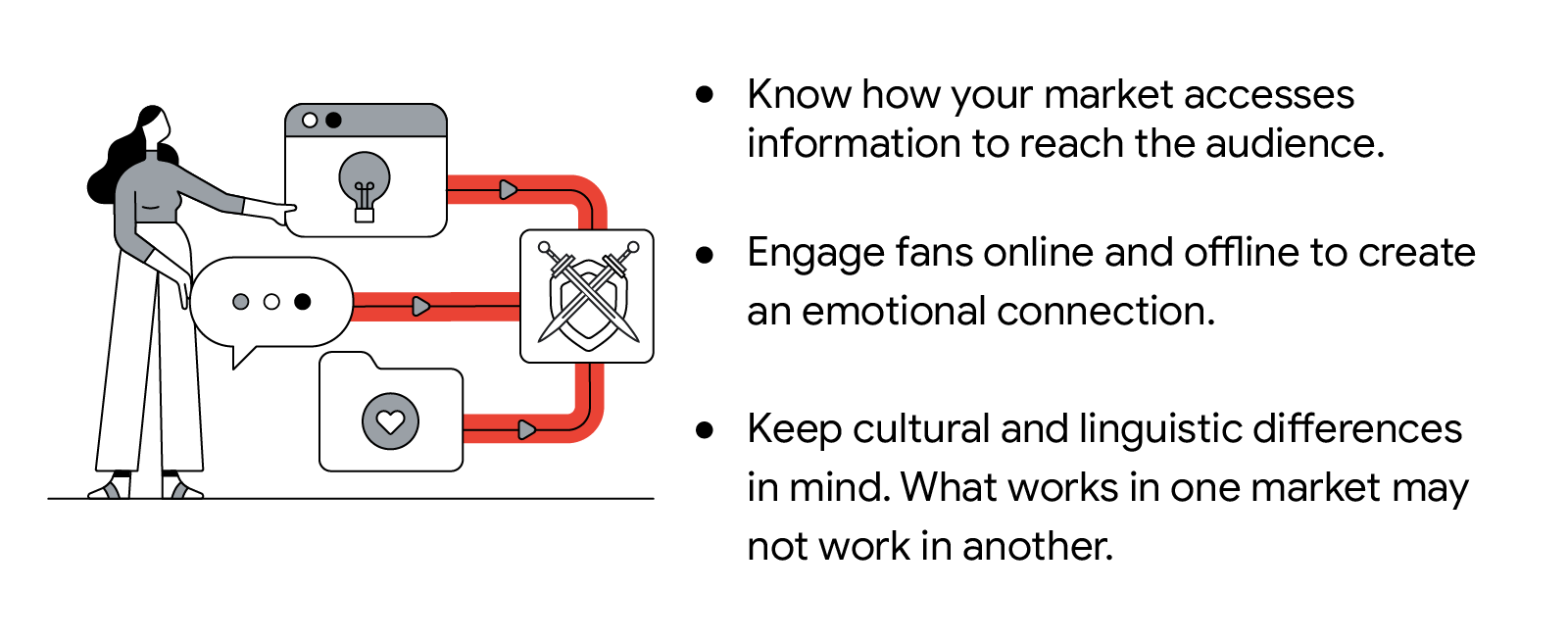 Strategy 1: Launch on the player's terms
"Focus on how gamers access information."
In today's fast-paced society, it's increasingly difficult to keep consumers interested. On top of that, every region accesses media in a different way. For game developers, the key to successful global distribution is to speak to the right audience on the right channel. This starts with knowing how players in each market access information. This way, developers can attract more high-value, high-quality users in less time.
Strategy 2: Launch more than just a game
"Deep emotional bonds not only helped us attract attention but meant we could maintain attention for longer too."
When players have an emotional connection to a game, they think of it as more than just entertainment. By developing such deep, emotional bonds, game developers can better retain players' attention. An example is the two-fold IP strategy used to launch "Identity V" in Japan.
The first layer involved creating a wide range of engaging content, such as animation, stage performances, merchandise and fan meet-and-greets, to connect with diverse audiences. Delivering consistent brand experiences through public relations campaigns was the second layer. During that stage, NetEase Games connected with players online and offline to gain feedback and expand the game.
Strategy 3: Launch to match your market's needs
"In a global market, we need to pay attention to cultural and linguistic differences."
At a global level, game developers need to put aside any preconceived notions in case they overlook what players really want. Players everywhere appreciate high-quality games, but between markets, there are also cultural and linguistic differences to consider that can affect how players engage with a game.
When "Knives Out" was launched in Japan, NetEase created a lot of content around battle tactics. However, winning or losing didn't seem to be top of mind for players. Instead, what kept them returning to the game was the freedom of game play and its strong social element.
For a successful global launch, game developers need to be aware of such nuances and to tailor their content accordingly.