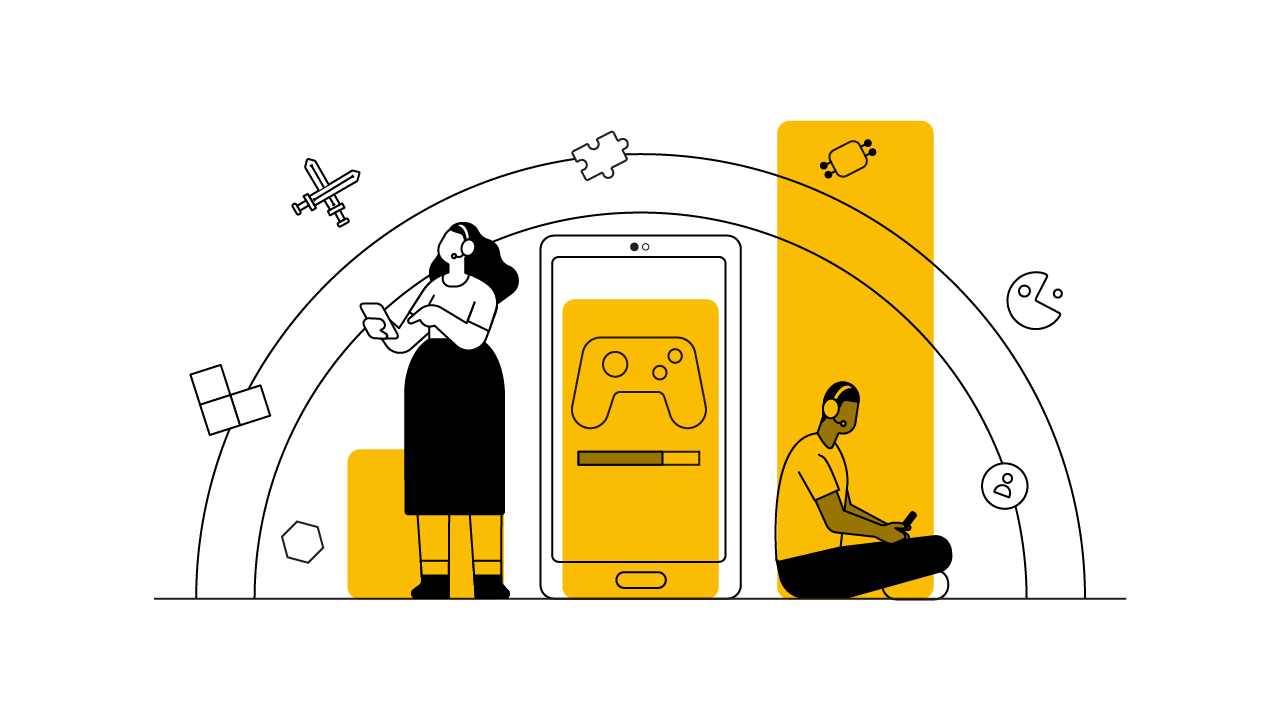 The mobile gaming industry has seen tremendous growth in the past 18 months, but there are signs that player engagement is falling from the dizzying heights it reached in earlier phases of the pandemic. Compared with the first half of 2020, mobile gaming downloads and time spent on mobile devices have slowed for the same period in 2021.1 To reverse the trend, developers must tap into new growth opportunities and find ways to create better mobile games that capture the hearts and minds of all players.
One opportunity in the gaming market is hybrid-genre gaming. Hybrid games, which mix gameplay design elements and experiences from different genres, appeal to both casual and hard-core gamers. Last year, the category grew almost 2X year over year in Asian markets. Subgenres within the category, like 4X March Battle and Match-3 Meta (M3 Meta), continue to gain ground, with 42% growth in consumer spend year over year.2
To help developers tap into the opportunities of gaming subgenres, we partnered with mobile data and analytics organization App Annie to study more than 2,000 games developed by global publishers and uncover key gaming insights from 2021 in our mobile gaming industry report.
We found that the top 10 grossing gaming subgenres from last year, including Strategy, Match, and RPG, continue to rake in the most revenue, but subgenres like Hypercasual have leaped into top download positions.3 This signals a possible shift in gamer preferences and an opportunity to unlock growth across all gaming subgenres.

To identify areas of growth that developers can capitalize on, we developed a scoring model of subgenre opportunities based on the number of games, consumer spend growth, and total time spent gaming.
The model comprises three categories of subgenres in the mobile gaming market:
Score Leaders. These subgenres have fewer titles with higher average rankings. Games in this category have seen substantial growth in consumer spend and have larger-than-average user bases.
Moderate Middle. These subgenres are more densely populated with average ranking games. Growth in consumer spend and user bases was modest or below average compared with other leading subgenres.
Highly Competitive. Some of these subgenres have high total consumer spend, but they have also seen below average growth rates in consumer spend, and shrinking user bases compared with lower ranking titles.
For each category of gaming subgenre in our model, we've identified opportunities for mobile game market growth and innovation.
Score Leaders: Build communities to enhance engagement
The Score Leaders category, which includes subgenres such as Luck Battle (for example, "Coin Master"), Merge-Saga (for example, "Merge Dragons"), and Creative Sandbox (for example, "Roblox"), engages players with social and multiplayer features, such as player-versus-player (PvP) interactions and leaderboards. These community-building features offer varied gameplay, which keeps players engaged for the long term.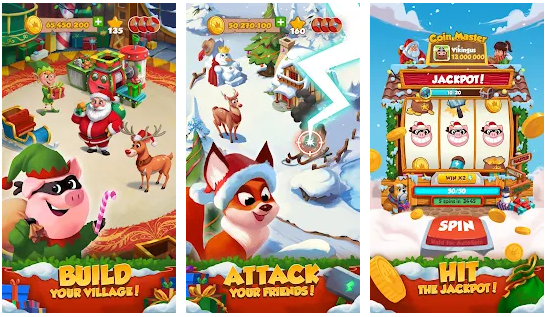 Take the leading Luck Battle slots game "Coin Master" as an example. Players not only spin to win coins and build Viking villages in this chance-based game, but also use their winnings to achieve PvP perks such as battling other villages to advance and stay in the game. The added social dimension of in-game and out-of-game connections with other players and online friends, which awards players with extra bonuses, keeps them coming back for more. While developers may need to devote more initial resources to add these social and multiplayer features, the investment could help them increase player engagement and retention.
Moderate Middle: Explore meta concepts to snag new audiences
Subgenres in the Moderate Middle category, such as M3-Meta (for example, "Project Makeover"), Multiplayer Online Battle Arena (for example, "Mobile Legends: Bang Bang"), and Build-Battle (for example, "Clash of Clans"), provide gamers with rich and innovative meta concepts to pique their interest and encourage exploration.
But there's no need for developers to reinvent the wheel here. Games that do well in this subgenre provide novel meta variations to tried-and-tested formulas, as seen in popular games like "Bejeweled Blitz" and "Candy Crush."
One example is the popular Match-3 hybrid game "Project Makeover." Its engaging, chapter-based narratives borrow from popular TV shows like "Project Runway" and "America's Next Top Model" to appeal to its predominantly female and mature core group of Match-3 gamers.
Zack Zhao, CEO of Magic Tavern, which publishes "Project Makeover", says, "From our user behavior analysis, we learned that gamers prefer dramatic storylines and that TV show themes have never been designed in-game. So, we decided to give it a try in 'Project Makeover.'"
To woo meta-gameplay fans in the U.S. and Europe, where the demographic skews female and mature, "Project Makeover" incorporated fashion-themed meta elements like decoration, makeup, and styling into the game. This winning combination helped the game rank third in our report's list of top five games by overseas consumer spend for the first half of 2021.
Highly Competitive: Get creative with gameplay optimization
Subgenres in the Highly Competitive category, including Idol Training (for example, "Uma Musume Pretty Derby"), Massively Multiplayer Online Role-Playing Game (for example, "Lineage M"), and Team Battle (for example, "Fate/Grand Order"), can boost growth rates and player engagement through creative and continuous gameplay optimization.
Idol Training simulation games in particular have introduced innovative concepts and game mechanisms that keep players engaged as they train and level up Japanese anime-inspired idols through an array of game activities.
One such training simulation game is "Uma Musume: Pretty Derby." Its strong storytelling and character development potential motivates players to groom horse-racing teams and have them compete in a derby. The game is further optimized for continuous, engaged play and monetization by allowing players to acquire characters to improve their teams. Through in-app purchases based on the Gacha game mechanic used in Japanese toy-vending machines, players can acquire random characters to help them build their teams.
Even if overall growth in mobile games slows in 2022, there are still opportunities for games to score wins in gaming markets and genres, and hybridization is key to success. By drawing on the strengths of gaming subgenres, developers can come up with the next chart-topping game that attracts a diverse player base, has strong player engagement, and uses creative monetization strategies.