Gaming in APAC has seen tremendous growth in the last 18 months and all eyes are on what the future holds for the region. With more thumbs on screens, keyboards, and controllers than ever before, the region already represents 49% of global consumer spending on games, and China, Japan, and South Korea make up three of the top four global gaming markets by consumer spend. By the end of 2021, the region is expected to have 1.62 billion gamers, or 55% of players worldwide, up from 1.2 billion gamers in 2019.1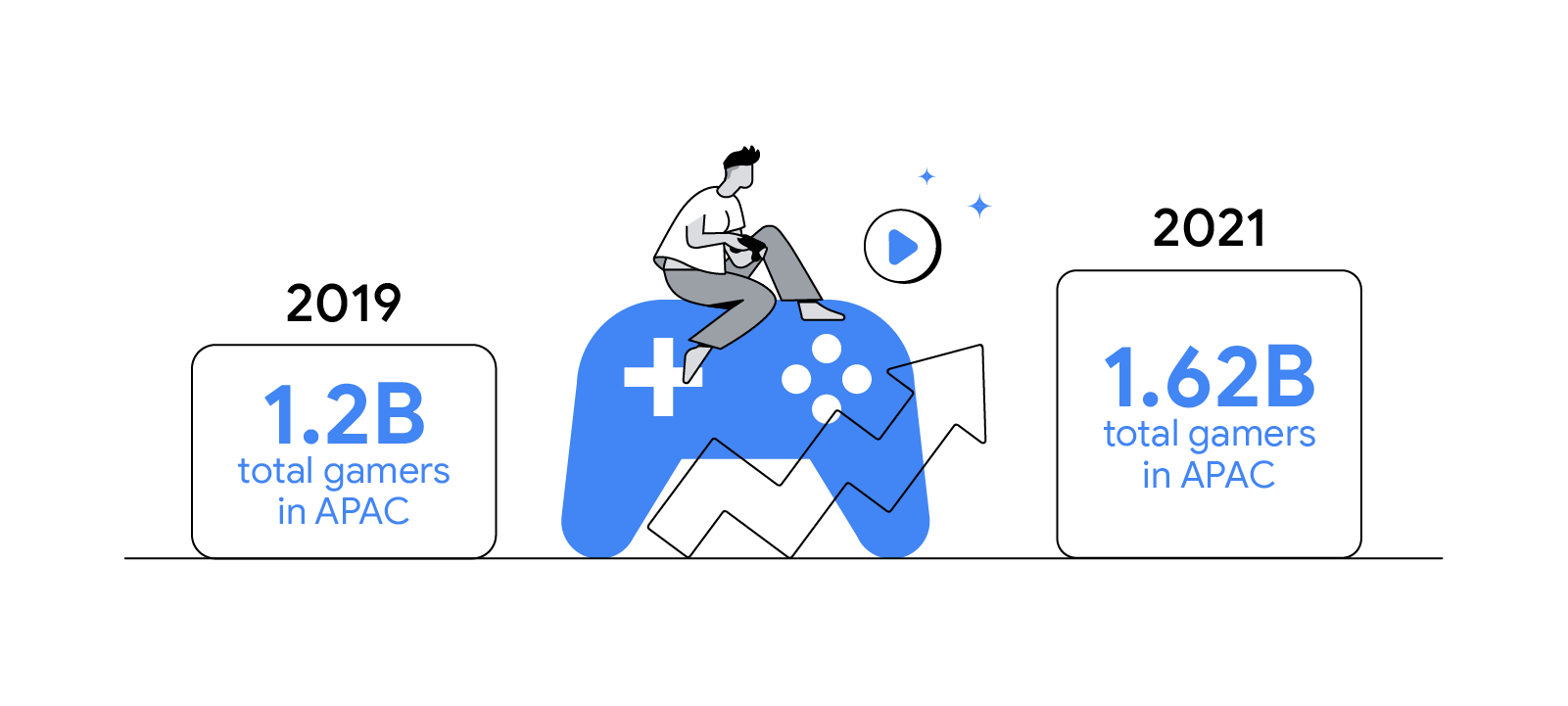 To help game developers and publishers understand what lies ahead and score big in APAC's gaming future, Google commissioned leading games analytics experts at Newzoo to research the forces shaping gaming markets in mainland China, India, Japan, South Korea, Taiwan, and Vietnam. The research covers players in the Asian gaming market who are aged 18 to 65.
Differences in economies, regulatory requirements, technological literacy, and internet infrastructure and accessibility contribute to a diverse APAC gaming landscape. There are, however, three broad themes that connect markets in APAC, which developers can leverage for growth.
Gaming is the new social media: APAC's leading game markets have set the global standard for social features in games, such as in-game communication, friendship or mentorship systems, leaderboards, and player versus player (PvP) modes. With the emerging metaverse, publishers have an opportunity to further shape the creative and social experience in virtual gaming worlds for an already receptive audience.
Console gaming is on the rise: Except for Japan, console gaming in Asia has never quite reached the popularity it has in non-Asian markets. However, a major behavioral shift took place with COVID-19 shutdowns, and mainland China and South Korea saw the biggest growth in console gaming.2 To succeed in the region's gaming industry, publishers should reimagine gaming experiences to entice mobile gamers to play new games, or replay their favorite games, albeit in new and immersive ways.
APAC will continue to be a mobile-first gaming region: The mobile player base continues to grow, and mobile continues to be the primary gaming device in the region. Although part of this growth could be due to pandemic-related events, such as the closure of PC cafes, 30% of new players expect their mobile gaming activity to increase after 2021. Players are also expected to spend $57.9 billion on mobile games in 2021.3 Focusing on retention, keeping players engaged, and diversifying monetization strategies can help publishers win on mobile in Asia's gaming industry.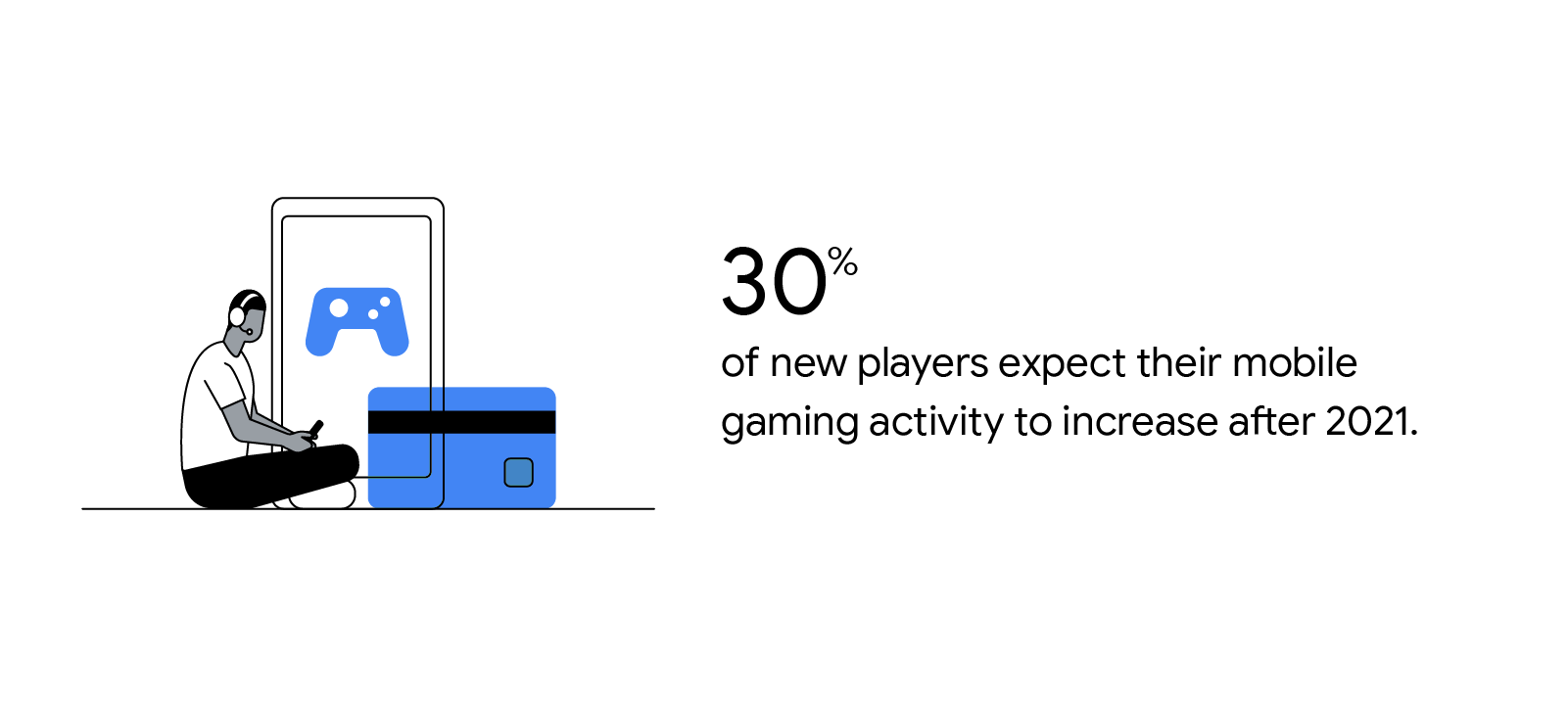 In addition to these three findings, we discovered that each of the six gaming markets has unique opportunities for growth beyond 2021. Click through the chapters below for insights on what lies beyond 2021 for each of the markets.
Choose your player: Insights from APAC's gaming markets