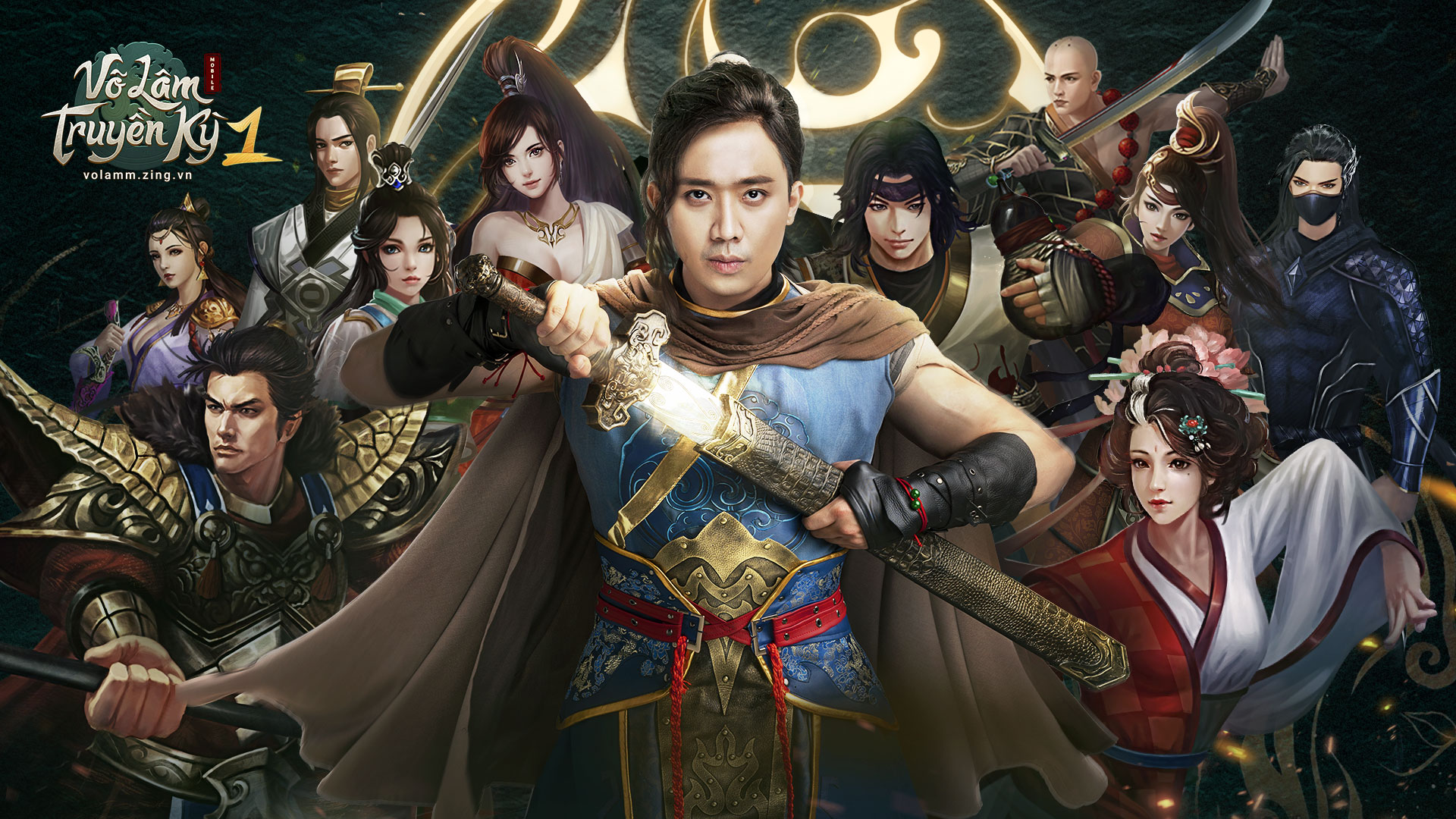 Vietnam's gaming industry is booming, and staying ahead of the competition is no walk in the park for game publishers. Game Studio 1 (GS1), owned by Vietnam's first gaming startup-turned-tech unicorn VNG Corporation, has nonetheless emerged a success with its boundary-pushing approach to publishing games.
What sets GS1 apart from other game publishers is its innovative thinking and tireless commitment to players. It knows that publishing a successful game takes more than just promoting a foreign game title with local growth potential. It's about pushing past the conventions of game publishing to customize and create a game that local players will love. This means zeroing in on what the gaming community wants and going the extra mile to meet players' expectations.
GS1's quest to create "Võ Lâm Truyền Kỳ 1 Mobile," a hit mobile version of the iconic PC game "Võ Lâm Truyền Kỳ", is an example of how its bold, boundary-pushing approach to game publishing makes it an industry leader.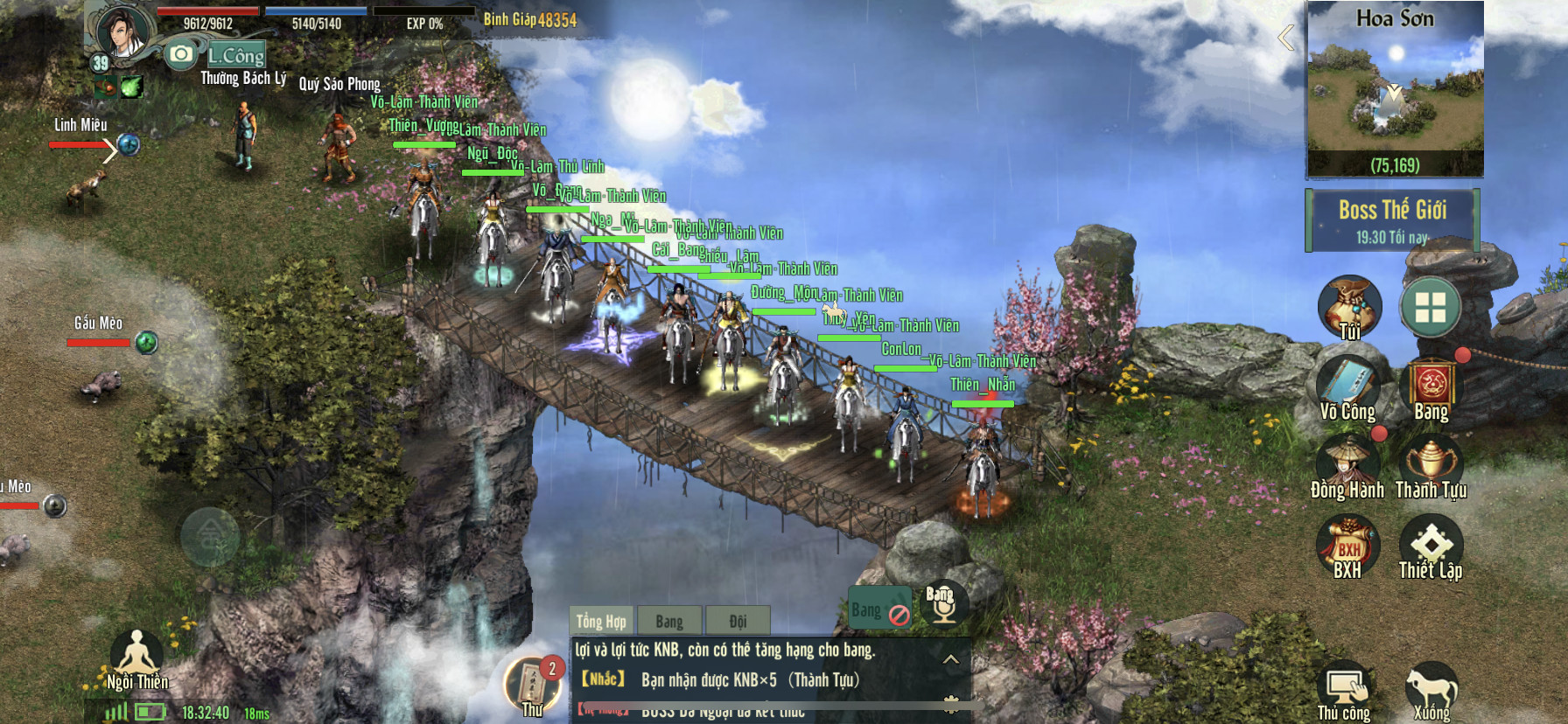 The quest to create a hit mobile game
The iconic PC martial arts game "Võ Lâm Truyền Kỳ" is well-loved in Vietnam. But with 57% of Vietnam's 68 million mobile phone users being mobile gamers, according to App Annie's latest report on the country's mobile market, GS1 saw an opportunity to bring the beloved game to these players via a mobile version.
For the mobile game to live up to the expectations of its 20 million players in Vietnam, however, a simple convert-and-customize approach would not suffice. For one, smaller mobile screens meant players needed a new user interface to navigate the game. And more importantly, the plot had to be as interesting for play on mobile as on a larger PC screen.
GS1 also had to set its Chinese martial arts mobile game apart from similar titles on the market. Vietnam's gaming community loves massively multiplayer online role-playing games (MMORPG) with a Chinese martial arts theme, and there is no lack of such mobile games in Vietnam.
Despite these challenges, GS1 overcame them, and "Võ Lâm Truyền Kỳ 1 Mobile" was a hit from the start. It reached 22 million viewers on YouTube during the month before launch and acquired 2.5X more installations than its target volume. Compared with other MMORPG games published by GS1, "Võ Lâm Truyền Kỳ 1 Mobile" has the highest download volume on launch day. GS1's return on ad spend (ROAS), recorded in Google Ads, was more than 3X.

Here's how GS1 broke with conventions in game publishing and game marketing to turn "Võ Lâm Truyền Kỳ 1 Mobile" into a hit.
Designing the game to fit the player
GS1's top priority was the player, and it adopted a user-centric mindset throughout its game development, mobile game marketing, digital branding, and performance advertising strategies.
To understand what players wanted, GS1 went the distance, collecting input from more than 25,000 players through focus groups and rounds of alpha testing on various game elements. These extensive player insights informed how GS1 partnered with Kingsoft, one of China's largest software companies and developer of the original PC game, to design and localize "Võ Lâm Truyền Kỳ 1 Mobile" for Vietnam.
For one, GS1 learned that players of all ages are fans of retro-style graphic designs because they want something authentic and different. This led GS1 to embrace a retro design for the game, although it was hesitant to do so before conducting rigorous user studies.
GS1 also leaned into early player feedback to make its game mechanics more engaging with player versus player (PvP) as well as player versus environment (PvE) challenges. These new setups enabled players to form teams faster and reduce in-game wait times. Player input also helped GS1 enhance its in-game map and launch new features like personalized game characters.
How GS1 customized its game based on player insights

Maximizing partnerships with influencers
GS1 pushed the boundaries in game marketing, too. Instead of simply hiring influencers to spread the word, it partnered with creators from diverse backgrounds to make various types of engaging content that would resonate with specific target groups, as well as a wider audience. The rich trove of creative content meant that GS1 was able to engage people frequently without them feeling exposure fatigue.
It also launched a first-of-its-kind campaign, appointing prominent celebrity and actor Trấn Thành as its brand ambassador. It created a CGI gaming character based on Thành, and featured it in an ad for "Võ Lâm Truyền Kỳ 1 Mobile." GS1 maximized its ad with YouTube formats such as Trueview for Reach, non-skippable in-stream ads, and YouTube Masthead, so more people could enjoy seeing their favorite entertainer bring the game to life.
Exploring innovative approaches
GS1 was among the first to experiment with pre-registration campaigns, a novel game app marketing strategy to acquire high-value users before launch. People who saw the pre-registration ads were offered incentives such as an in-game reward to register and automatically download the game when it launched.
GS1's innovative game marketing for "Võ Lâm Truyền Kỳ 1 Mobile"

To optimize its pre-registration campaign, GS1 used various Smart Bidding strategies in Google App Campaigns to reach new, existing, and high-value players. To acquire players on the iOS and Android platforms at scale, GS1 tapped Firebase, Google's mobile app development platform, to optimize its marketing efforts and drive results.
Mai Văn Ninh, head of GS1 says, "Google is one of VNG's most reliable and strategic partners for gaming success, providing advanced mobile solutions including consumer insights, data analytics, and app campaigns. Integrating Google's latest solutions in our game marketing is a priority for us. It optimizes marketing investment and maximizes results."
GS1's ability to break with convention and achieve success in a competitive gaming landscape points to the opportunities for game publishers in APAC. To thrive in the region's flourishing mobile gaming scene, game publishers can learn from the gaming startup-turned-tech unicorn's innovative game marketing strategies.