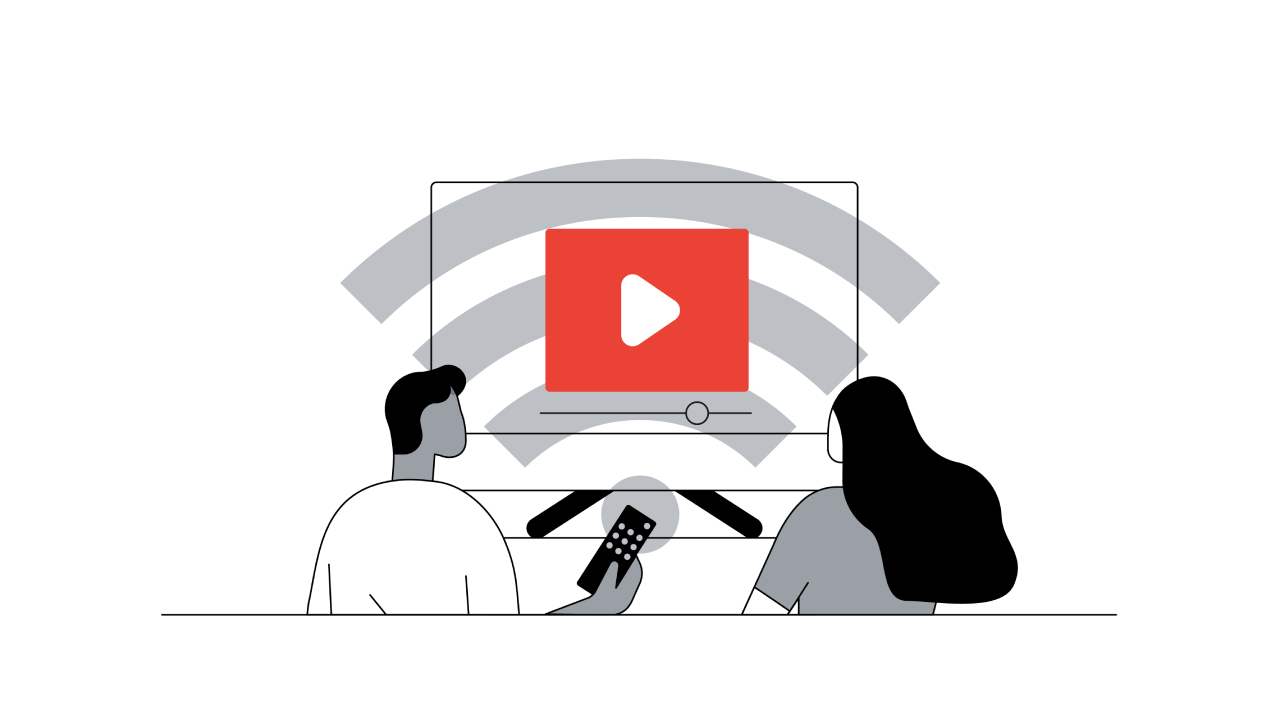 The number of digital video viewers in APAC is expected to rise 6.5% this year to 1.93 billion as more people watch their favorite content on connected TV and YouTube. For streaming service providers, this means there exists a largely untapped opportunity to grow viewership and subscriptions via YouTube.
Publishing content on YouTube might seem counterintuitive to streaming service providers. Conventional wisdom has it that keeping streaming service content behind paywalls, away from other platforms, will direct viewers to their services. However, a Nielsen study that Google commissioned to understand how people in Japan, Korea, and Australia consume content on streaming platforms and YouTube, shows otherwise.
Our study uncovered two new and important insights. First, streaming service providers are able to reach and engage with people, at scale, by having their content on YouTube. Second, when streaming service content receives more exposure on YouTube, viewers become more engaged, and they are also more likely to subscribe to the streaming service provider.
These insights point to significant growth potential for streaming services. By marketing on YouTube consistently, with fresh content, and using a strong amplification strategy, streaming service providers can increase audience engagement and watch time, and gain new subscribers.
Streaming services can drive reach and awareness with YouTube in living rooms
Globally, connected TVs were YouTube's fastest-growing screen in 2020, and, in APAC, some users almost exclusively consume YouTube content on their TV screens.1 For streaming services, there's never been a better opportunity to reach people in the living room through YouTube. In Japan, we found that over 20% of people logged in to YouTube watched content such as music, sports, anime, and variety shows almost exclusively from the comfort of their living room TV.2 Similarly, in Australia, over 78% of audiences who said they watch movies or shows on YouTube reported doing so on TV.3
Not only does YouTube enable streaming services to reach potential users at scale, it also helps them engage existing users of streaming services. Our study found that people who watch TV and film content on YouTube are very likely to watch other streaming videos. In Australia and South Korea, 92% of YouTube viewers said they also use at least one subscription or broadcaster video-on-demand streaming service.4,5
YouTube enables streaming services to reach potential users at scale and engage existing and former subscribers.
Former streaming service subscribers who watch YouTube are highly likely to resubscribe as well. For instance, in Australia, 59% of former streaming service subscribers who watch content on YouTube said they would likely restart their usage of a paid streaming service within the next six months.6
People are more likely to subscribe to streaming services after seeing related content on YouTube
Our study found that people turn to YouTube to engage with shows by watching clips and user-created content and chatting with other fans. For streaming services, this means having their content on YouTube is a good way to fuel buzz and reach fan communities to drive deeper engagement with their content. In South Korea, for instance, 92% of viewers reported watching user-made content on YouTube, including reviews, reaction videos, and fan-made compilations associated with shows on streaming services.7
Besides having deeper engagement with streaming service content, our study shows YouTube viewers also visit streaming services more frequently and have higher watch times on those platforms. We see this in Japan, where people who watched TV and movie content on YouTube visited streaming services 50% more in a week versus those who did not,8 and they spent 23% more hours a week watching content on streaming platforms.9
We also found a strong correlation between people watching content on YouTube and visiting streaming services afterward. In fact, 57% of respondents in South Korea said that after watching YouTube content related to a streaming show, they visited the streaming service to watch the show, and 27% even reported subscribing.10 In Australia, 41% reported visiting, and 28% subscribed after watching similar content.11

Additionally, we found that increased usage of streaming services from people viewing related content on YouTube happens, regardless of whether the content appears via paid media or organically. Indeed, 72% of YouTube viewers in Australia said they started using a streaming service to watch a program they saw promoted on YouTube, either through ads or organic content.12
Refresh streaming service content on YouTube regularly to drive reach and conversion
Streaming service providers who want to unlock growth through marketing on YouTube need to know this: it does not require a lot of time, money, or effort. Create a YouTube channel and upload content regularly, or repurpose existing content to keep things fresh.
How streaming services can best use YouTube for growth:

Take for instance how South Korean streaming service TVING used YouTube to reach new audiences. It uploaded the full first episode of "환승연애" (EXchange), a show about reuniting couples who have broken up, onto its YouTube channel, and the video quickly became one of the channel's most-watched, racking up 3.8 million views in just five months. Moreover, after the full first episode was released, views for the show's second episode trailer on YouTube also increased.
TVING went one step further in its YouTube marketing strategy by creating a sub-channel that focused on compilations of its original content. This allowed the brand to test out new creative formats such as YouTube Shorts to attract new audiences. The main channel, however, remains dedicated to uploads of full-length episodes and previews.
Regardless of channels, it made sure to promote platform subscriptions in the end screens of all highlight videos. It also used Video action campaigns on YouTube to promote its new shows and drive conversion, with calls to action that target audience interests in particular types of content.

"The combination of paid media and organic content uploads on YouTube has been an effective approach to grow subscribers."
YouTube provides an opportunity for streaming services to reach, engage, and convert almost two billion digital video viewers in APAC. By regularly uploading fresh content to YouTube, streaming service providers enable people to discover or rediscover their favorite shows and movies, and this, in turn, creates an important gateway for brands to acquire new subscribers and re-engage with lapsed subscribers.