Most brands think they know their target audience. In fact, marketers are paid to know who is thinking about buying their product, who is slightly interested in it, and who might be interested if only they knew it existed. But maybe they should be thinking bigger when it comes to potential customers.
That's what CoverGirl realized earlier this year. Rather than focusing its marketing solely on beauty fanatics, it created a campaign that spoke to a wide variety of women — from mothers to motocross racers to chefs.
Here's how the beauty brand reached new audiences and, in the process, achieved a 2X return on ad spend.1
It started with an audience insight: Everyone has commas
CoverGirl's campaign was centered on an insight that is now core to all its brand marketing. "Yes, many women are big beauty fans. But just because you like makeup doesn't mean that's the extent of your interests. Women are far more multidimensional than we as an industry have, in the past, given them credit for. They're writers, racers, gamers, daughters, and much more," said Ukonwa Ojo, chief marketing officer of the consumer beauty group at Coty Inc., CoverGirl's parent company.
Armed with this insight, the brand set out to create a campaign that honored the "commas" in women's lives. That strategy had two key elements.
First, the team designed creative that showcased the daily reality of their diverse set of cover girls, the celebrity faces of the brand. Motocross star Shelina Moreda applies mascara before heading out to a race on her motorcycle. Singer-songwriter Katy Perry puts on lipstick while answering questions for an interview. And Ayesha Curry, a chef with her own restaurant and a kitchenware line, gets ready to shoot a cooking show.
"We've always been inclusive, but the emphasis on diversity of careers and vocations is new. It was an impactful way to connect with people and their passions," said Ojo.
Uncovering an atypical target audience
But it wasn't enough to just have unique, relatable creative. The team needed to get it in front of the right audience.
Atypical audience segments outperformed the more traditional beauty mavens.
So, as a second step, they identified the groups of people who would most connect with each of the messages. That meant serving the ads to YouTube viewers who most people wouldn't consider typical for a makeup brand — auto enthusiasts and gamers, for example. Remarkably, these atypical audience segments outperformed the more traditional beauty mavens in terms of Brand Lift.2
Even though they were reaching new audiences, the CoverGirl team avoided losing crucial marketing dollars by optimizing their campaign for viewers who were likely to convert. To do that, they used maximize lift, a smart bidding strategy that draws on machine learning and continuous Brand Lift studies to make sure an ad is served only to people who are likely interested in the product or brand.
How to replicate CoverGirl's success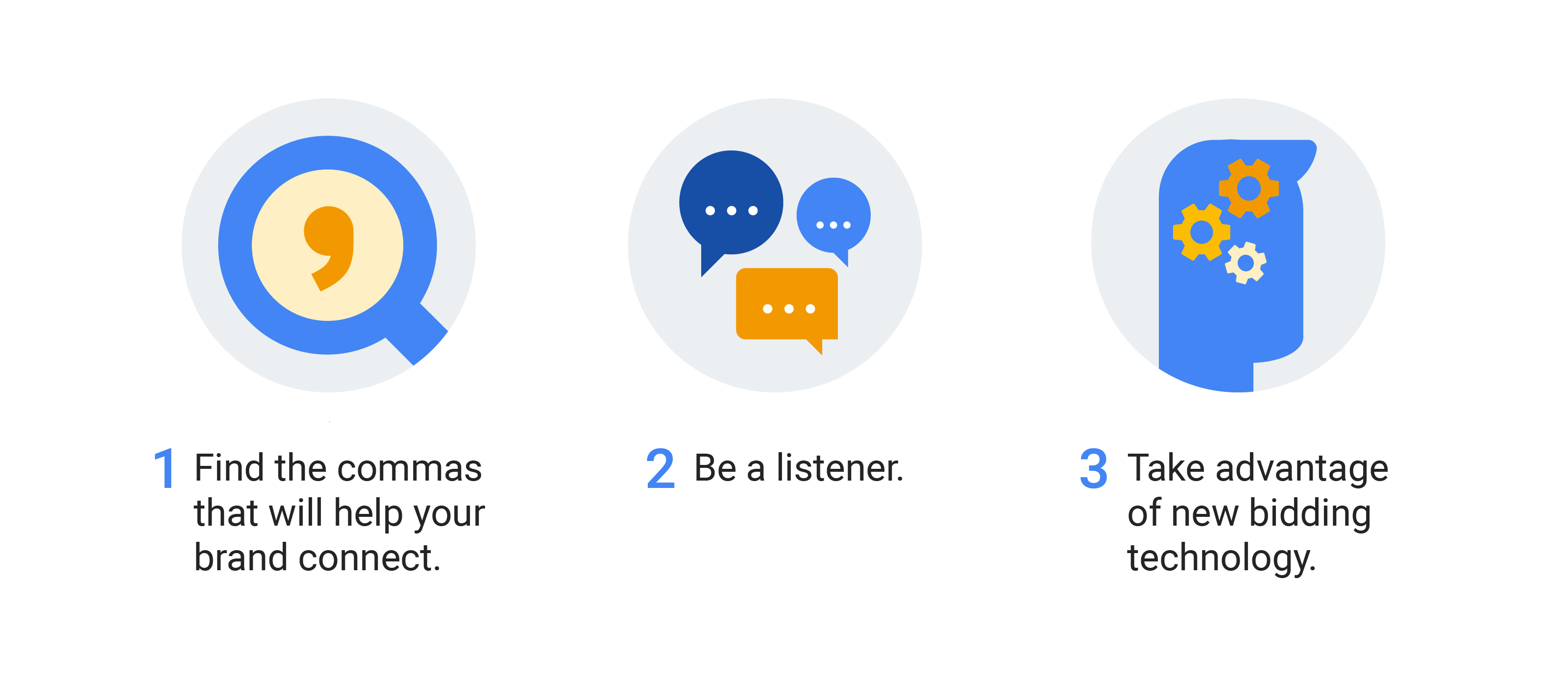 The CoverGirl team combined a winning three-pronged approach to reach new customers: compelling creative, a rich target audience, and bidding strategies enhanced by machine learning. Here are some tips on how to build your own three-pronged campaign.
Find the commas that will help your brand connect. Everyone is multidimensional, which gave the CoverGirl team the confidence to reach beyond their traditional audience. Ojo thinks this open-minded and people-first approach to marketing is the key to success. "It's being really committed to people: People who love your brand, those who don't, and those who haven't even heard of you," she says.
Be a listener. Uncovering those multiple dimensions takes time and requires a lot of listening. Don't be afraid to have in-depth conversations with your customers and people who aren't fans of your brand, because you'll learn a lot. And if you do it early, before jumping into building a creative or media plan, you'll know who you want to reach and what they're really looking for. 
Take advantage of new bidding technology. Smart bidding removes a lot of the risk involved in reaching beyond your core audience. In CoverGirl's campaign, the return on investment was double what it otherwise would have been and the conversions cost less. That's why Ojo calls it a "win-win-win."