Universal Pictures wanted to make sure that Illumination Entertainment's reimagining of Dr. Seuss' classic "The Grinch" captured Aussies' attention when it premiered last November. Watch the video below to see how the film studio combined clever creative with technology to get Aussies in the holiday spirit earlier than usual and drive them to cinemas.
Universal Pictures knew how much movie fans love watching trailers on YouTube, and the brand also realised personalisation is the key to reaching millennials. When promoting its remake of "The Grinch," the film studio wanted to find a way to capture Aussies' attention during the busy end-of-year advertising period, drive top-of-mind consideration, and encourage its audience to go watch the film in theatres.
With these goals in mind, Universal Pictures partnered with Google to help "The Grinch" steal Christmas on YouTube.
Tapping into Director Mix to develop customised video creative
Used Director Mix to transform six videos into 625 different creative assets
Tapped into Director Mix to create bumper ads tailored to popular Christmas-related Google and YouTube searches showcasing the Grinch's sarcastic nature
For instance, Aussies watching Christmas-themed videos saw bumpers that highlighted the Grinch's contempt for the holiday, while users searching for holiday recipes were shown ads showcasing his distaste for festive treats like pavlova, eggnog, and gingerbread
Created 600 dynamic TrueView creatives with showtimes relevant to viewers' postcodes to drive Aussies to the cinemas
TrueView ads prompted viewers to click through to the film's website, where they could find cinema session times and book tickets, improving customers' journeys to purchase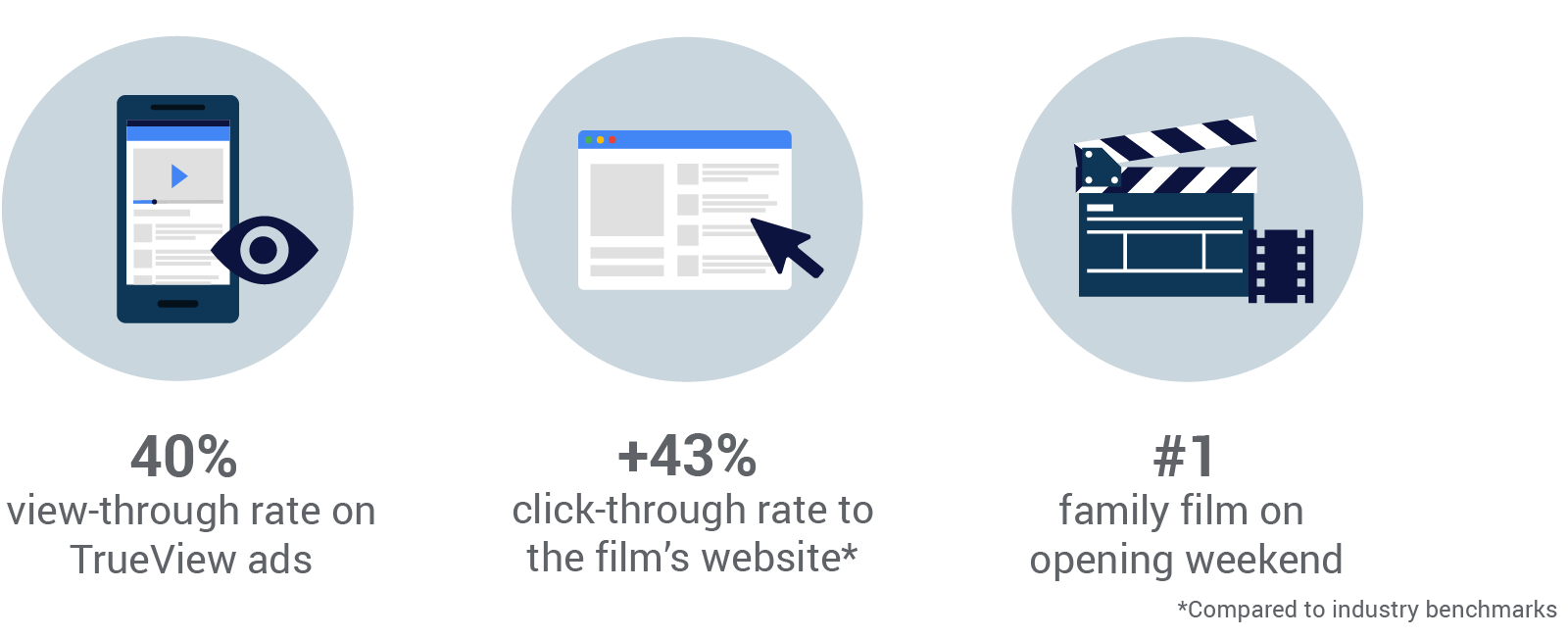 By providing Aussies with a customised ad experience, Universal Pictures helped "The Grinch" achieve its ambitious box office target. "We're really excited about Director Mix," said Suzanne Stretton-Brown, director of marketing at Universal Pictures. "It allows us to be tactical and to deliver customised creative en masse, which in turn drives greater engagement."