Last year was a big year for home baking — even more so during Ramadan. Searches for quick recipes, like 10-minute biscuits, grew 1000% week-on-week during the holy month as people sought new ways to make traditional favourites online.1

In many ways, Ramadan 2020 had a digital twist. This is largely because the holy month coincided with the rise of the pandemic, drastically changing the way Muslims observe Ramadan in a matter of days. People turned to the online world to seek a sense of togetherness in place of traditionally large gatherings and communal prayer.
Getting into the Ramadan spirit online led to a 16% year-on-year growth in "better with Ramadan" search queries in the week leading up to the holy month.2 Within homes across the region, content consumption and online shopping were on the rise. What can we expect this year? We have analysed four major shifts in consumer behaviour during last year's digital Ramadan — and what they mean for marketers in 2021.
1. More connected digitally
Ramadan is traditionally a time of reflection and togetherness, and that evolved amid the dynamic environment of the pandemic. In place of physical gatherings, people turned to the digital world to connect with their spirituality and with each other during the holy month last year.
There was a 2X jump in app downloads for the Qibla Finder, to guide people in the right direction of prayer, and an increased appetite for the Qalam app to create customised greeting cards for Eid. Even iftars came together online, resulting in a Guinness World Record last year for the world's largest gathering to break fast, with YouTube creators at the helm.
Key takeaways for marketers
Anticipate new (digital) audience needs by analysing user insights and then adapt campaign messaging accordingly.
Start engaging your key audience weeks ahead of Ramadan with relevant, entertaining messages that offer a sense of togetherness.
2. More entertainment
People increasingly consumed digital content as a means of escape amid the uncertainty. Watching entertaining videos grew exponentially in comparison to traditional ways of spending free time.

Last Ramadan, MENA users spent over 50% of their time consuming online entertainment, including via apps and YouTube. There were also twice the number of entertainment app downloads as users looked for more ways to enjoy digital content during this period.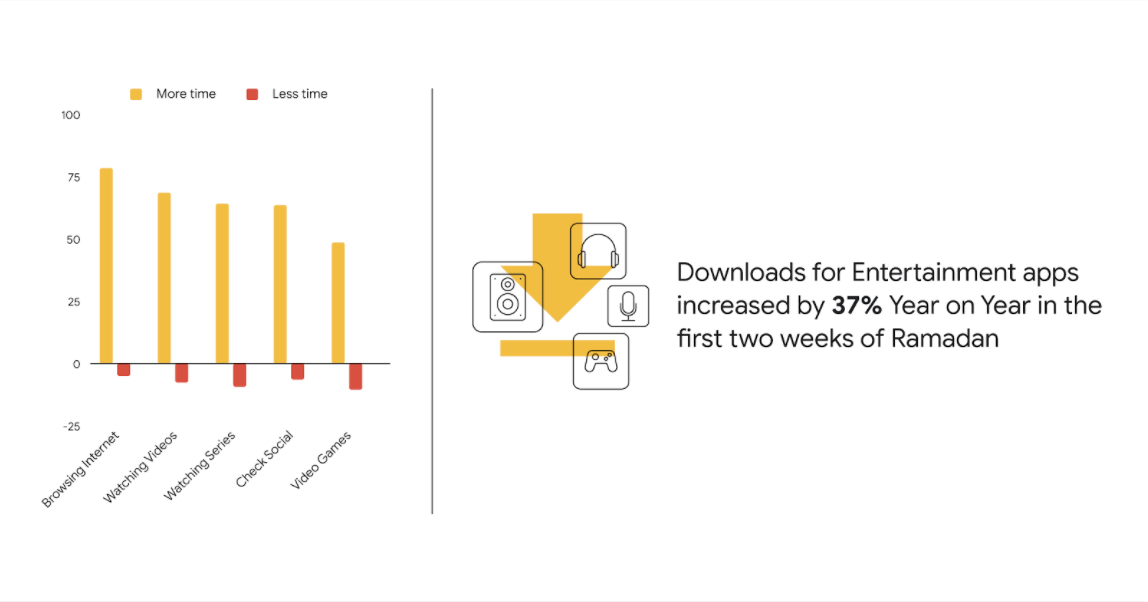 Key takeaways for marketers
When creating online content, engage your audience with moving, effective storytelling.
Collaborate with YouTube creators to ensure you provide relevant audiences with authentic experiences.
3. More relevant ads
With the rise in digital content consumption, 68% of Saudi viewers and 61% of Egyptian viewers watched more ads than the year before. And they had high expectations of their favourite brands. They held them accountable for giving back, taking, care, staying in touch, and being sensitive.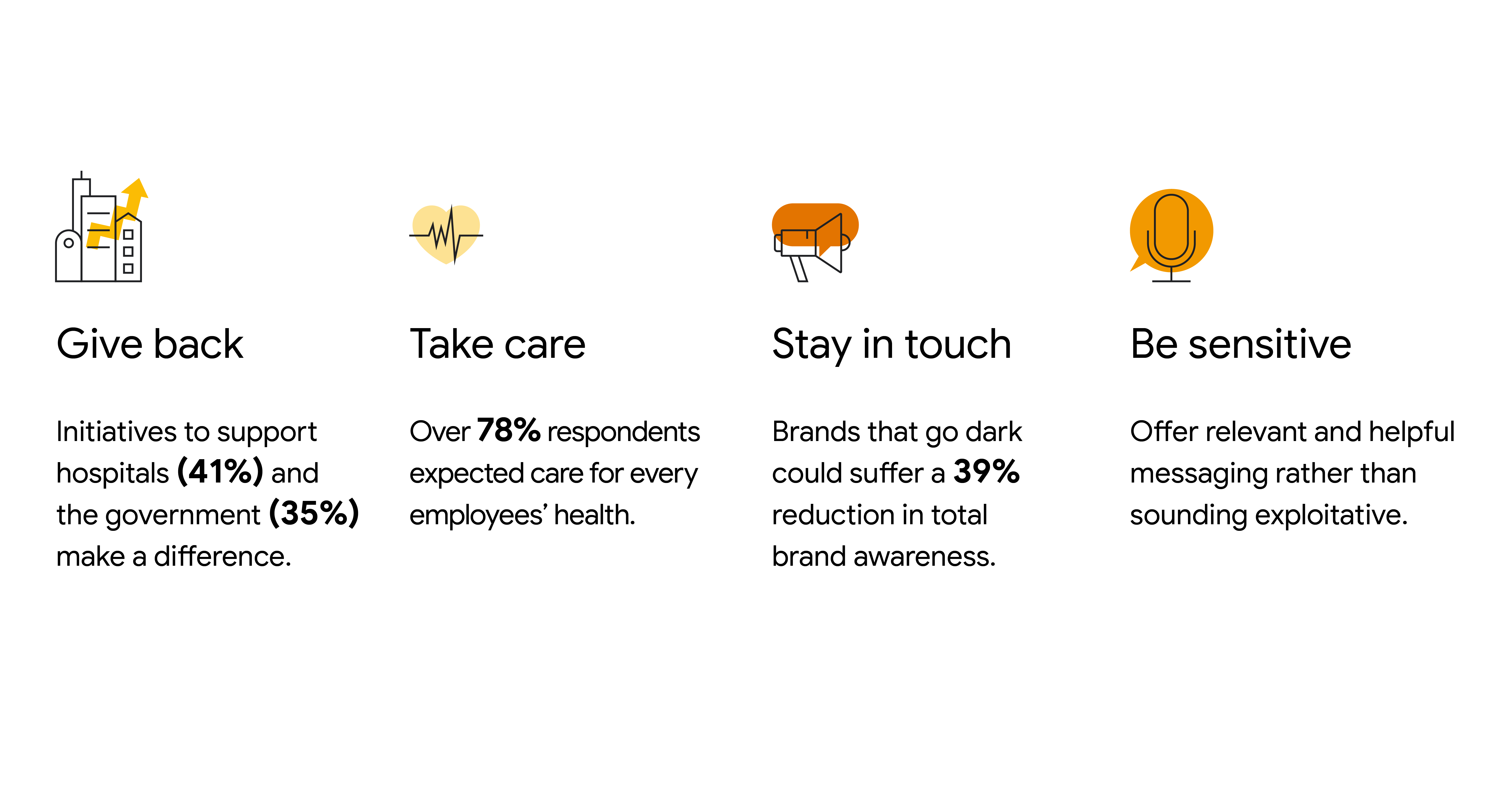 Key takeaways for marketers:
4. More online shopping — starting with food
In Ramadan 2020, online shopping was bigger than any other shopping moment in MENA, including Black Friday (and White Friday).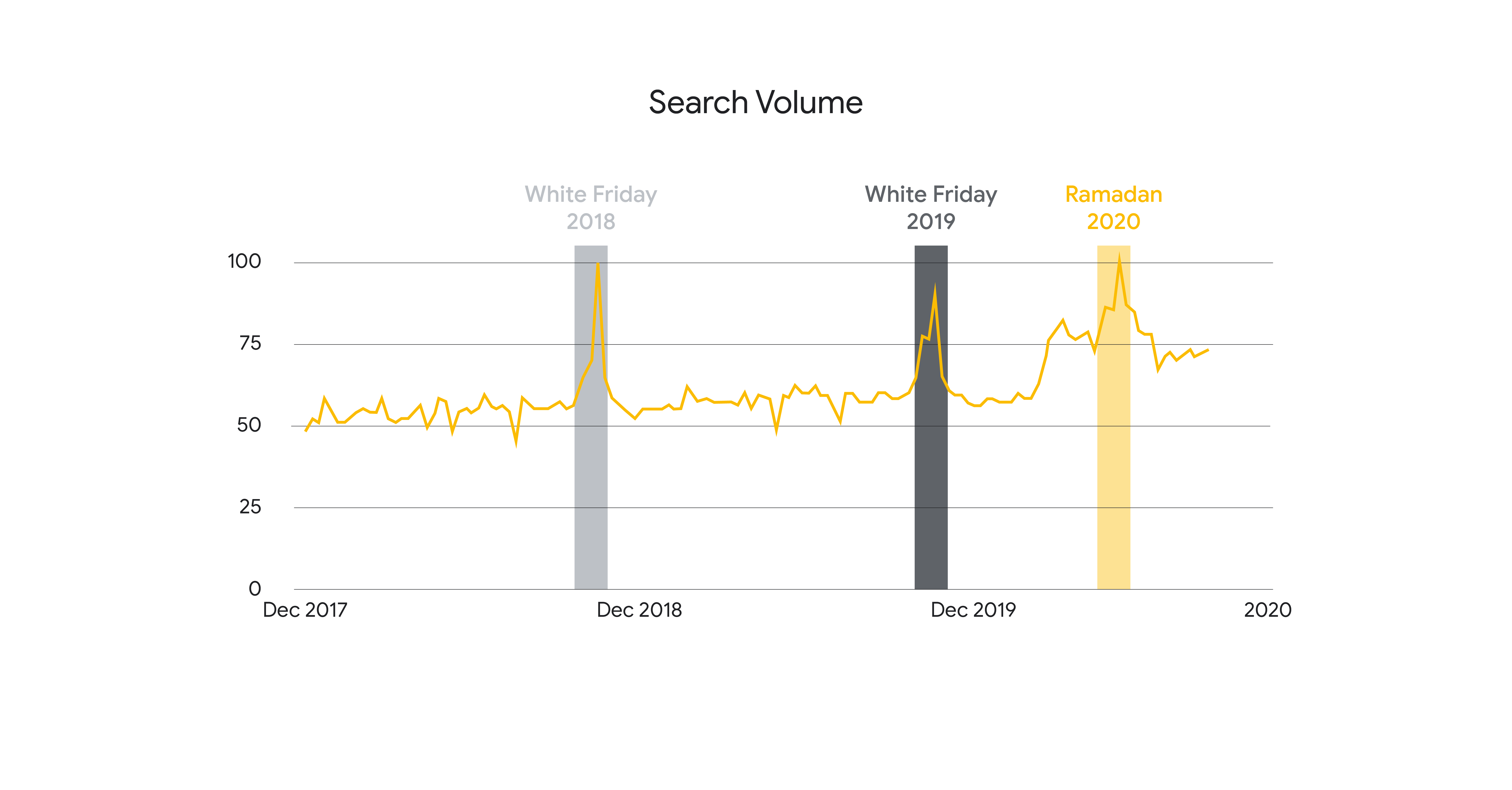 Grocery, and food delivery apps witnessed a peak last Ramadan. Food delivery, which typically plummets during Ramadan, took a surprising upward trajectory as people sought to break fast with meals from their favourite restaurants at home.3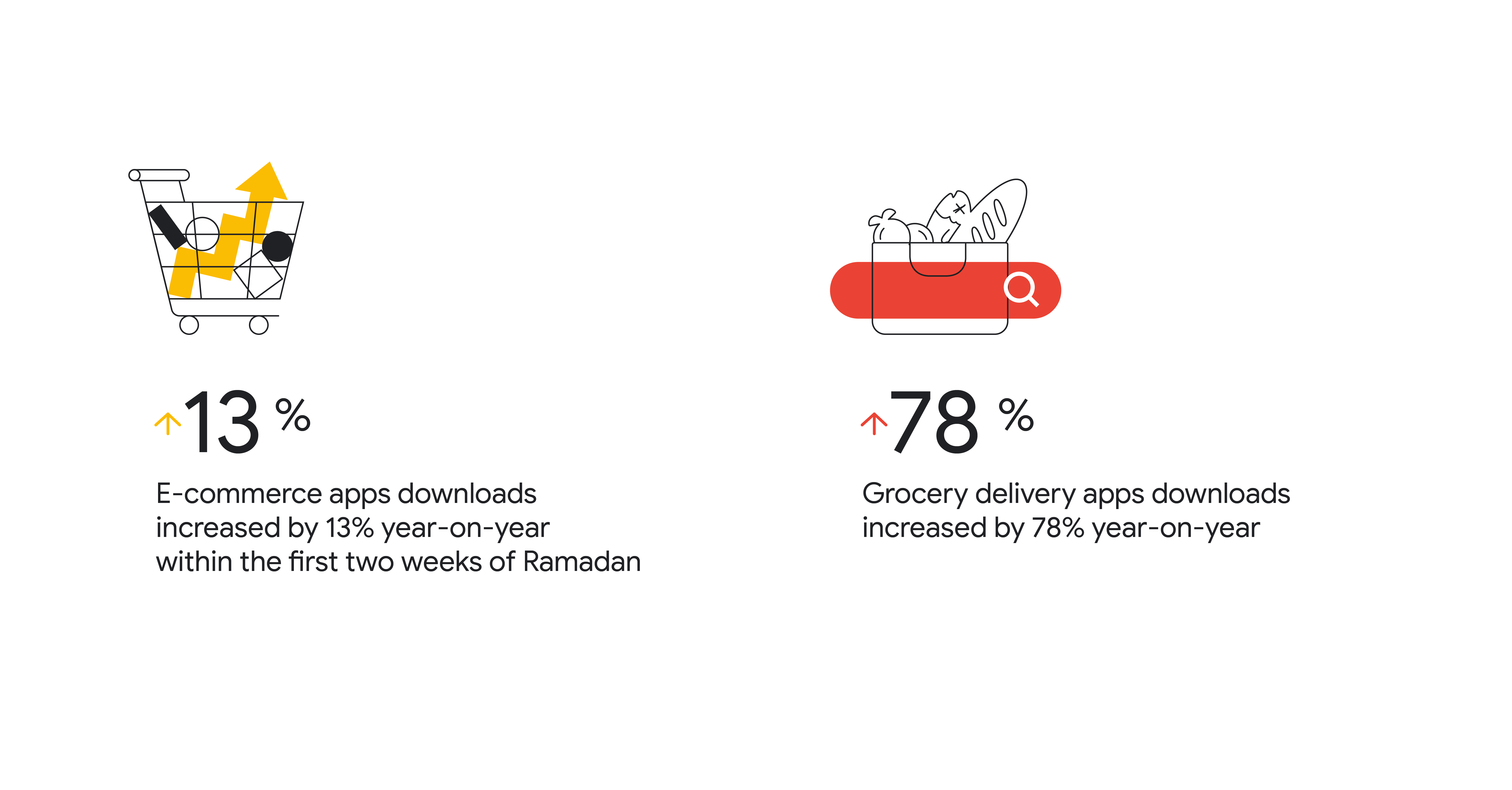 Key takeaways for marketers
Get e-commerce ready with optimised apps and websites for the best user experience.
Make sure your products are available online, either through your own direct-to-consumer channel or by exploring collaborations with other retailers.
Preparing for Ramadan 2021
Did you know that increased Ramadan activity is sustained for the rest of the year? For brands and advertisers, that means that presence before, during, and after Ramadan is crucial to driving engagement and conversions that last. Advance planning — even in a dynamic environment — is a good idea.
In our next Ramadan deep-dive, we will look at Ramadan personas that characterise specific audience segments, including 'Rania the foodie', 'Soumaya the faster', 'Rami the movie buff', and 'Karim the shopper'. The piece will highlight actionable insights for marketers with a focus on audiences.