Lucy Sinclair is the EMEA director of the insights team at Google, where she and her team analyse changes in consumer behaviour. In this consumer search insights series she highlights what is on people's minds during this unprecedented time.
The impact of the coronavirus pandemic has been felt by everyone around the world. And as consumer needs and behaviours have changed, this poses new challenges to marketers. We're regularly sharing the latest EMEA search insights from Google Trends to help you understand what is important to your customers, so you can continue to be helpful and relevant during unprecedented times. You can also use Google Trends yourself to explore changing search interests to view a more instant analysis.

As people are adjusting and trends are becoming more consistent, we are focusing our analyses on the macro shifts in consumer behaviour to understand the long-term impact of the pandemic.
The five key themes we cover within these are:
What people do: Spending time and money in new ways
What people know: Seeking timely and accurate information from trusted sources
How people make a living: Changes to work and finances
How people feel: Wellbeing, connection, and community
How people learn: Formal and informal education for children and adults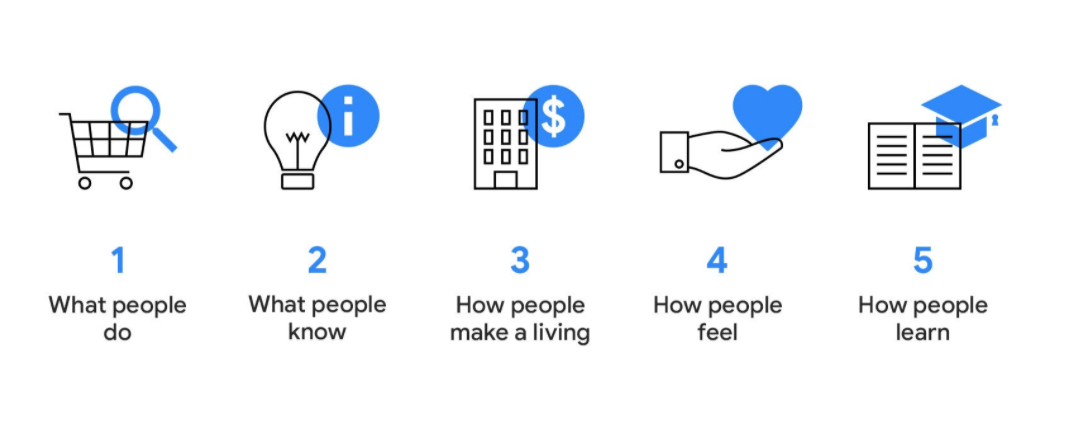 The biggest societal disruption in our lifetimes has forced unprecedented behavioural change. Through our 'Decoding Decisions' study, we identified the 'messy middle' ⁠— a space between trigger and purchase where decision-making is made complex by the huge amounts of choice and information available to today's consumer.

As a result of COVID-19, more people are spending more time online and all manner of digital behaviours have been accelerated. Consumers need more help than ever: they've been pushed into new decisions and even familiar decisions are subject to increased scarcity and urgency. The messy middle has become even messier.

This month's Google Trends search insights highlight, among others, three key areas in the context of 'Decoding Decisions':
Exposure is more important than ever. Brands need to show that they are open for business and are here to help, especially as so many stores were closed or had restricted opening hours during lockdown.
Social proof is incredibly powerful. People look to others for guidance, for example by watching 'with me' videos on YouTube. Not only does this growing video trend help consumers connect with others digitally, it also provides them with inspiration and reassurance.
It's a time for authority. Faced with new problems and issues to solve, consumers look to credible experts to help make choices. Whether for financial aid in a time of job scarcity, or for advice on healthy food options for their wellbeing, consumers use Google Search to find support across product categories.
1. What people do: Consumers search for credible guidance to aid purchasing decisions
As the 'Decoding Decisions' research has shown, consumers look for guidance from credible sources for their shopping decisions during the 'explore' and 'evaluate' parts of their purchasing journey. For example by searching for reviews and ratings online to find the 'best' product in a category, or by turning to search to find a bargain with a voucher or promo code.
Google Trends shows that users today are looking for help and reviews as they search for 'best in testing' ('bedst i test') mouthwash, massage gun, earplugs, etc. in Denmark; food, travel, stamps, and more 'with discount' ('met korting') in the Netherlands; 'promo code' ('promo code') in Germany, 'mattress reviews' ('avis matelas') in France, and 'cheap flights ('tanie loty') in Poland.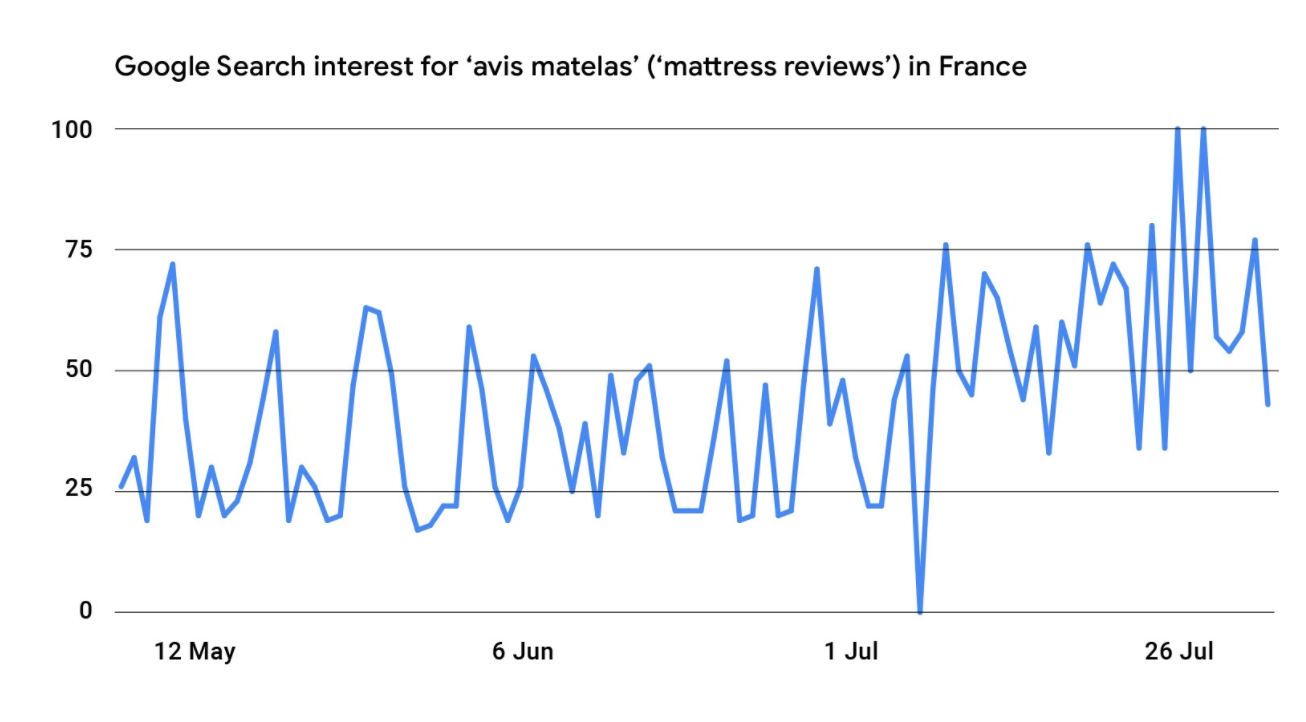 2. What people know: People want more information on products and services when exploring online
Consumers are also increasingly searching for more detailed information about the products and services they're looking to buy. Given the shop closures and altered opening times during lockdown, this means it is more important than ever for brands to clearly show that they are open — and that they are there to help consumers find all the product details they're looking for.
In the last month there has been an increase in search interest for 'where to buy' ('gdzie kupić') in Poland; 'how do I contact' ('how do i contact') in the U.K.' 'live chat' ('live chat') in Saudi Arabia; 'phone customer service' ('müşteri hizmetleri telefon') in Turkey; 'where to spend' ('waar te besteden') gift cards, fashion vouchers, etc. in the Netherlands; and 'supermarket nearby' ('supermercado cerca') in Spain.
3. How people make a living: Searches for job and financial security continue post-lockdown
The negative impact of the pandemic and lockdown measures on job and financial security is continuing — even though restrictions have lifted in many countries and we're moving to a recovery phase. Beyond searches for essential financial information, interest for rentals and job related resources have continued to increase across EMEA.
Searches with rising interest in the past month include: 'recovery fund' ('recovery fund') and 'pension payment' ('pagamento pensioni') in Italy, 'service jobs' ('service jobs') in the U.K., 'female jobs' ('وظائف نسائية') and 'furnished apartments' ('شقق مفروشة') in Saudi Arabia, 'social workers' ('עובדים סוציאליים') in Israel, 'minimum deposit' ('minimum deposit') in South Africa, 'job opportunities' ('iş imkanları'), and 'daily house for rent' ('günlük kiralık ev') in Turkey.
4. How people feel: Consumers search for outdoor activities and use YouTube to digitally connect with others
Consumers' wellbeing has been affected by the impact of the pandemic. With lockdown restrictions easing, many are now looking for outdoor activities closer to home, alongside healthy food choices and stress relief techniques, to take care of themselves.

Searches have increased for 'camping areas' ('kamp alanı') in Turkey; 'camping equipment' ('camping equipment') in the U.K.; 'paddle surf' ('paddle surf') in Spain; 'foods to avoid with' ('foods to avoid with') high blood pressure, diabetes, and more in Kenya; and 'how to relieve' ('how to relieve') stress, chest tightness, bloating, etc. in South Africa.
And, as it's still not possible for many to see friends and family that live further away, YouTube also shows that users are continuing to look for ways to digitally connect with others. For example, Google Trends indicates a rising search interest on the video platform for shopping, thrifting, etc. 'with me' (with me) in Denmark.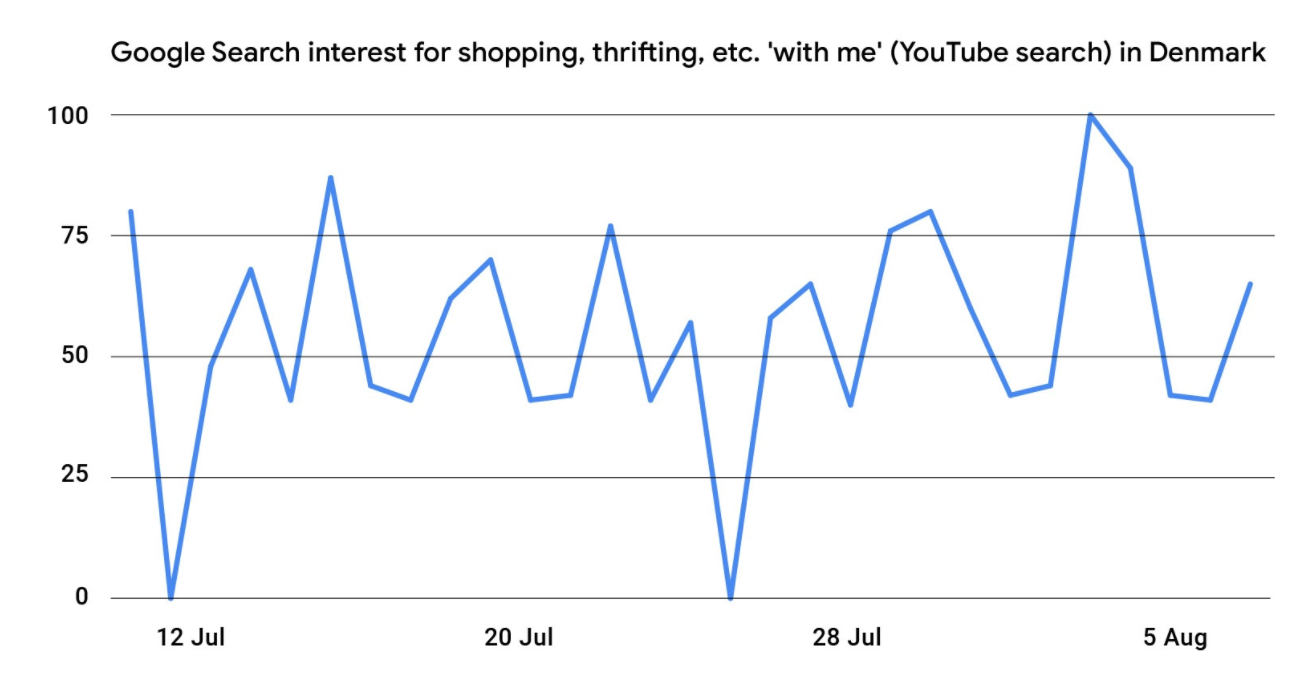 5. How people learn: People use Google Search to shop for back-to-school supplies
While it may seem early in the holidays for some, the back-to-school period is just around the corner. Many countries have adapted their education schedules due to COVID-19, and consumers are preparing for the new school year by using Google Search to find all the necessary equipment.

Search interest has increased in particular for 'school supplies' ('fourniture scolaire') in France, 'school bags' ('mochilas escolares') in Spain, 'school backpacks' ('plecaki szkolne') in Poland, 'school books' ('libri scolastici') in Italy, 'school shopping' ('okul alışverişi') in Turkey, 'back to school' ('חזרה לבית ספר') in Israel, and 'back to school shopping' ('back to school shopping') in the U.K.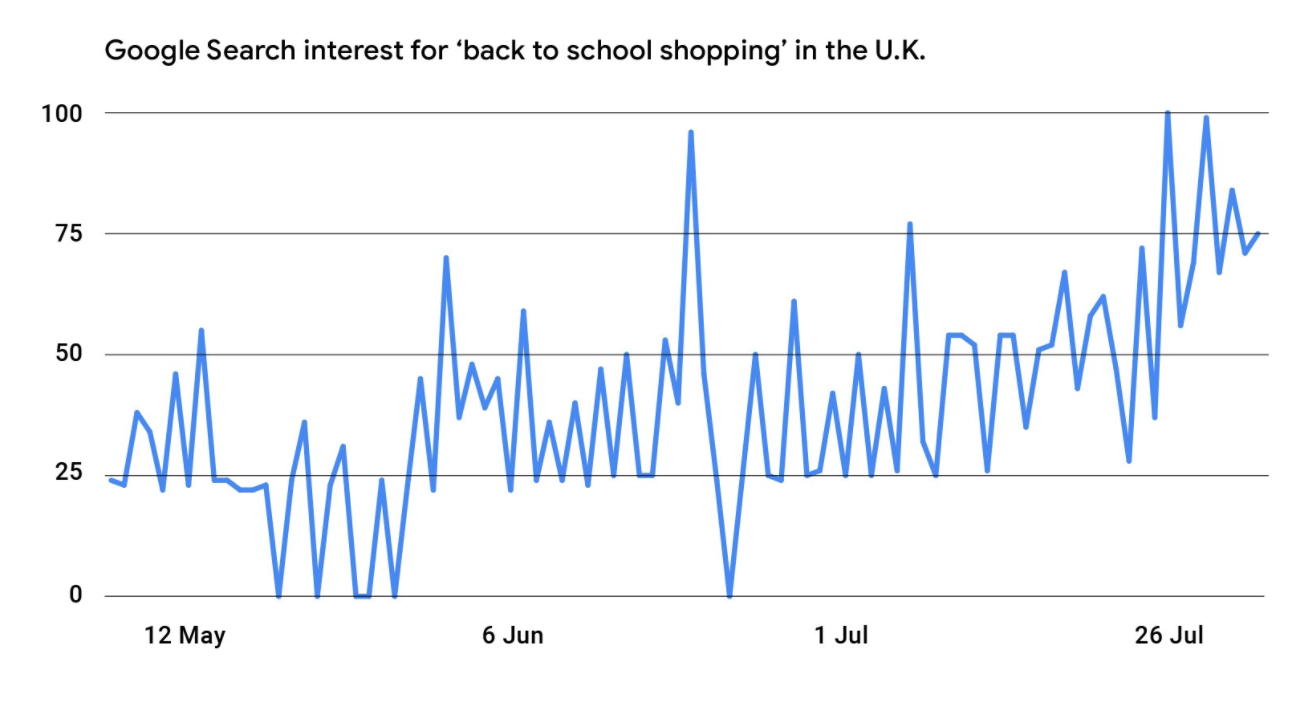 Explore more consumer search behaviour trends
You can view all our recent trends analyses in our search insights collection. While we provide a regularly updated snapshot of consumer behaviour trend changes and trends across EMEA, we understand it may be helpful to review the information more frequently, or for a specific country or region. To explore further insights, here are 10 tips for using Google Trends. By entering a keyword or a topic into the tool, you can explore what the world is searching for in near real time.