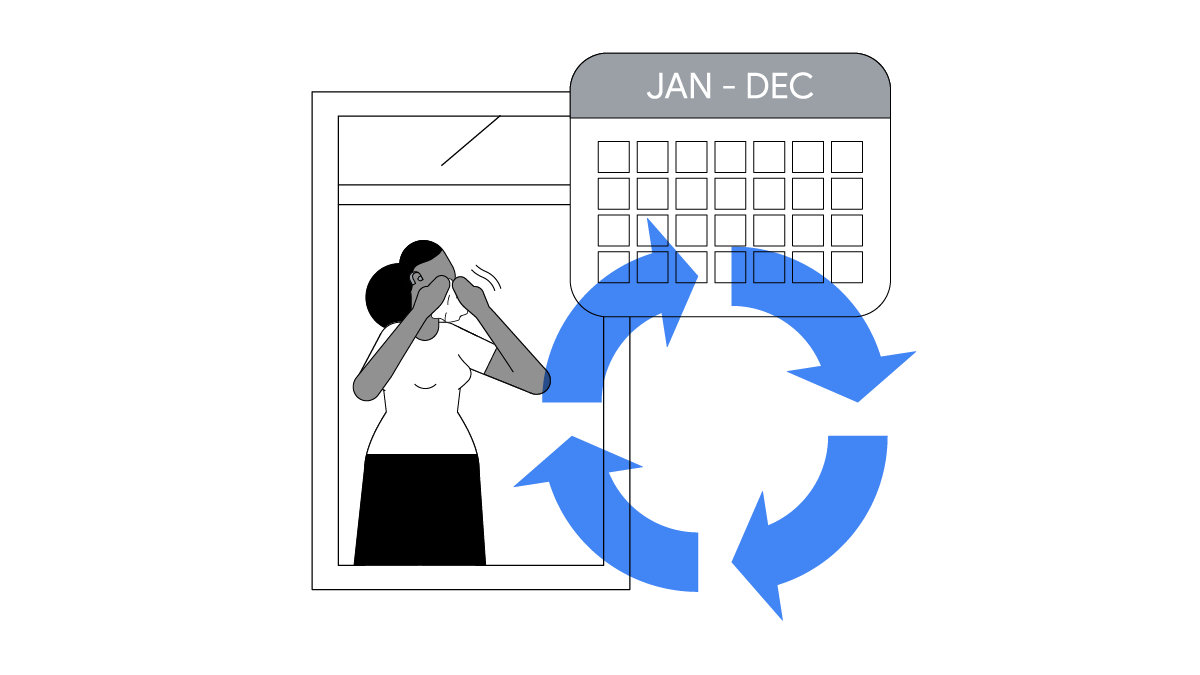 The classic seasonal curve of cold and flu searches in South Africa has changed since 2021. Situational spikes have the potential to create unpredictable 'micro-seasons'.1 Before the pandemic, predictable cycles of illnesses would come and go, now there is a worldwide shift in seasonality.

According to the Washington Post, viruses are circulating out of season across the globe because of lowered population immunity. The publication attributes this 'unintended consequence' to people's measures against the coronavirus, such as social distancing, wearing masks, and hand sanitising. It further says that this has not only limited the exposure to the coronavirus, but also to colds, flu, and other familiar viruses, which are now appearing at unexpected times.
The changes in cold and flu outbreaks are also affecting the way consumers in South Africa search and shop for remedies. Let's take a look at four tips to help brands anticipate the evolving needs of their customers, so they can be there for them when they are particularly vulnerable, throughout the uncertainty of new situational spikes.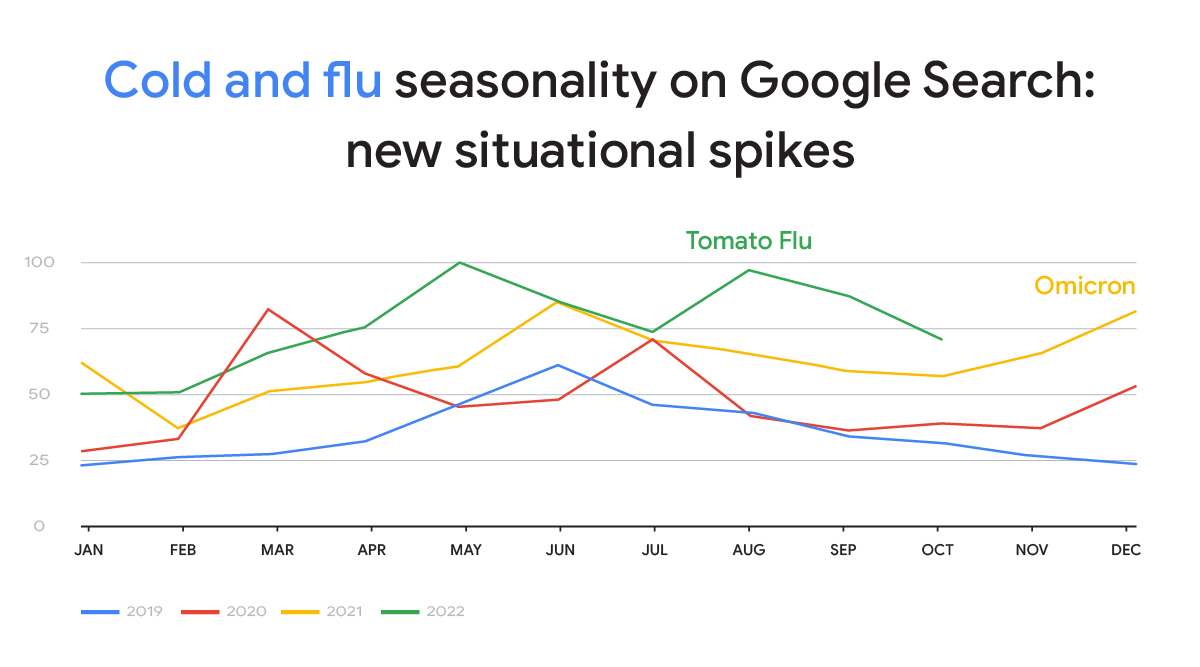 1. Micro-seasons show the need for 'always on' campaigns
South Africa's new micro-seasons can be seen in the rise for online searches for terms such as "swine flu", "tomato flu", and "monkey flu". These new, local micro-seasons offer unique opportunities for brands to reach more South Africans with the right remedies to alleviate their symptoms all year round.
They also add a new dimension to previous studies and campaigns, such as pharma group Bayer's use of machine learning to predict cold and flu search trends around the world. In South Africa, the typical cold and flu demand peak lasts from May until June. These two months have seen a 30-40% month-on-month rise in searches since 2021, making up one quarter of yearly cold and flu search interest.2
In other words, 75% of these searches are distributed over the remaining 10 months of the year.
By not following historic patterns, these new situational peaks, or micro-seasons, highlight the need for brands to constantly meet unpredictable demand.
Tip 1: Spread the investment across the entire year to respond to unpredictable spikes in demand, instead of focusing solely on the traditional cold and flu season. You can capture South Africa's micro-seasons by providing and strengthening 'always on' brand presence on Search and YouTube. Do this by using AI-driven products that are already incorporated in Search, such as responsive search ads, along with Video Reach Campaigns on YouTube.
3. Be there for specific and evolving consumer needs
Searches for specific audience segments increased during the past two years. For example, searches for cold and flu treatments "during pregnancy" went up by 150%, while "for babies" increased by 90% and reached 1 million searches in South Africa in 2022.4
In addition, many people want a fast recovery and increasingly indicate urgency in their searches. You can see this in search interest for cold and flu treatment within "24 hours" or "1 day" has tripled between 2019 and 2022 in South Africa.5
It's important for marketers to understand evolving consumer expectations like these to position their brands in a new context during unpredictable spikes in cold and flu infections. This will make them visible for new audiences, who will then be able to consider buying these brands.
Tip 3: Adapt creatives to deliver relevant messages to specific needs, such as "24 hour treatment". Activate audience segmentation so you reach new potential customers, for example pregnant women and parents searching for cough and flu remedies. And don't forget to, follow the ABCD guidelines for your YouTube ads to ensure your creatives are as effective as possible in reaching these specific audiences.
4. Help people find their remedy online
By 2025, 14% of the total industry revenue of cold and flu remedies in South Africa is predicted to come from e-commerce channels, according to Statista. This constitutes a significant jump from 5.6% in 2019 and 7.6% in 2021.
In line with this rapid growth in e-commerce, people are searching for the opportunity to buy remedies while online. This, which is in line with the rapid growth of e-commerce across the globe in recent years.
Tip 4: Start early in the consumer journey to help people find your product during each of the micro-seasons. Build a clear path to purchase with shoppable formats on YouTube. This could be a video action campaign which a healthcare brand may use to drive traffic to its website with cold and flu remedies. Or a brand with a Google Merchant Centre could set up a video action campaign with a product feed on YouTube to allow purchases right there and then.
Ultimately, brands will not need to worry about the unpredictability of micro-seasons, as long as they make their products visible and shoppable for a wider customer range in South Africa — all year round.