Since the start of the coronavirus pandemic, we've been keeping a close eye on how audiences around the world are turning to platforms like YouTube. In doing so, we've been struck by all of the ways that people are using online video to fulfill timely needs, whether it's to cope with social isolation, replicate essential services, indulge their passions, or simply find community. Because these trends reflect a much larger global shift toward a "new normal," we wanted to learn more about the behaviours driving them.
Enter Susan Kresnicka, a U.S.-based cultural anthropologist who studies the relationship between fundamental human needs and consumer behaviour. She and her colleagues have developed a framework for understanding consumer behaviour as it relates to three core needs that all people experience: self-care, social connection, and identity.
To learn more about these need states and how they translate into YouTube video trends, I recently spoke to Kresnicka. Here's what I learned, and what it means for your marketing.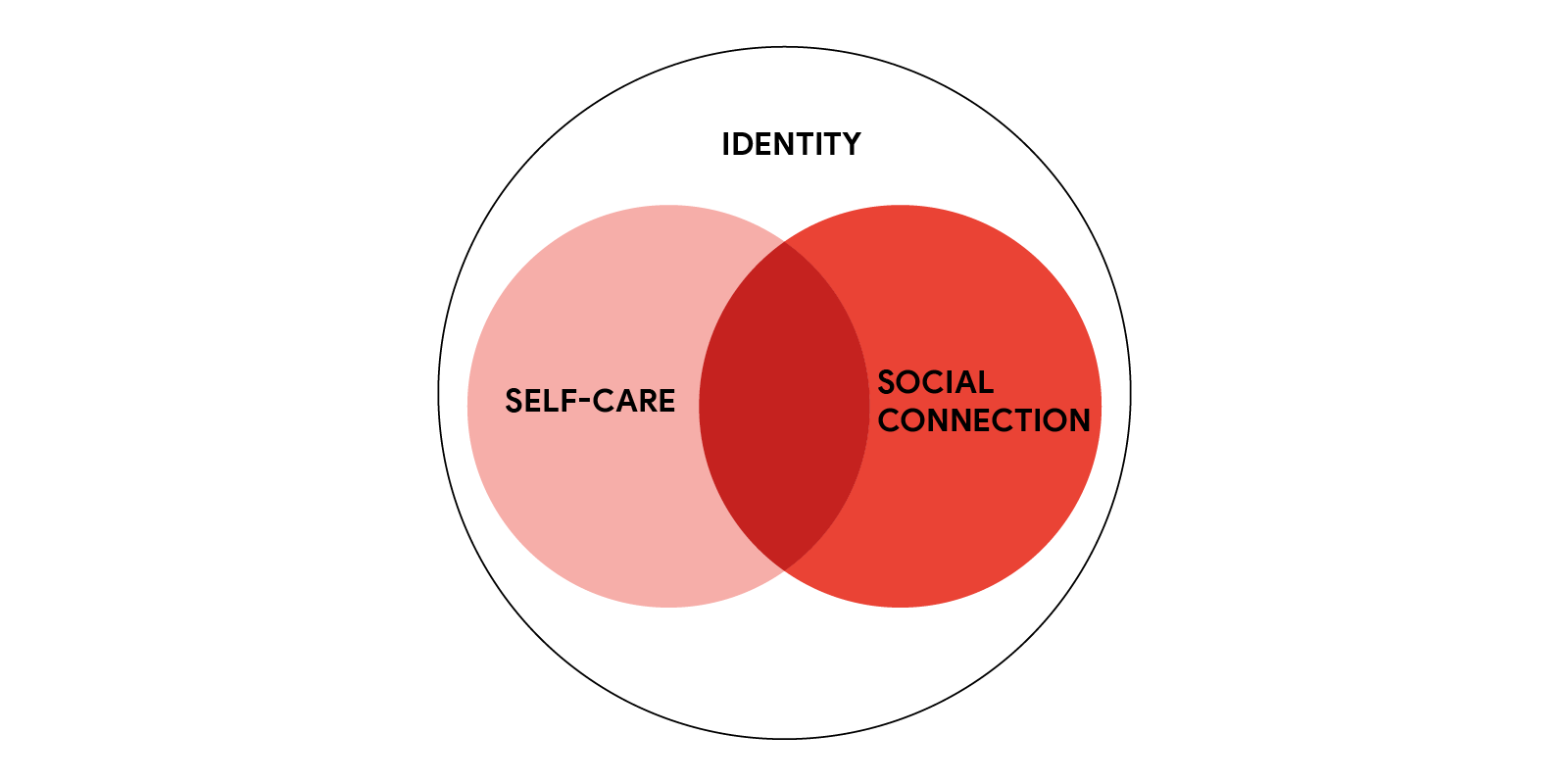 An increase in self-care searches and views
Far more than a buzzy term for bubble baths and scented candles, self-care "refers to the whole range of needs associated with sustaining and nurturing the individual, embodied self," explains Kresnicka. "When the pandemic upended life as we knew it, many of the ways we were used to meeting our needs became untenable. So people are learning new techniques to soothe their anxious minds."
On YouTube, we've seen this play out with audiences gravitating to videos that help them confront new stressors, like sleep disruption. For example, viewership of videos related to "nature sounds" increased 25% as people looked for something to help calm them.1 This video from Dream Sounds has been viewed over 2 million times alone since March 15.

Another self-care trend we at YouTube have observed is around food-related content. With so many restaurants forced to close amid safety concerns, viewers have increasingly sought out videos that help them create restaurant-style cuisine at home. India has been a particularly strong focus of this trend, with creators like CookingShooking showing that emulating restaurant cuisine allows people to feel both the comfort and luxury of dining out without leaving home.
Consumers are looking for a deeper social connection
According to Kresnicka, social connection needs arise from humans' deeply social nature. "We're an ultrasocial species whose survival rests on our ability to maintain social connection through close, interpersonal relationships, and a broader sense of belonging in society," she explains.
As social distancing requirements have severely restricted our ability to connect with one another in person, technology has helped bridge the gap. On YouTube, viewers have used video to engage with each other directly and indirectly, often in nuanced ways.
For those who seek connection through art and culture, virtual experiences have offered a fix.
The "With Me" genre — where viewers vicariously share in an activity performed by a creator — has been particularly pertinent for life under lockdown. Audiences across the globe have devoured it. Views of "#WithMe" videos have grown by 600% since March 15.2 One subgenre, "Get Ready With Me" videos, has even taken on a quarantine twist as beauty creators adapted their videos to match their at-home lifestyles.
And for those who seek connection through art and culture, virtual experiences have offered a fix. Daily views of videos with "museum tour" in the title, for example, increased 60%3 as viewers and their favorite cultural institutions have tried to replicate visits to the museum. The Van Gogh Museum in the Netherlands, for instance, shared a multipart tour in March. The first entry, which offers an intimate look at the museum's self-portraits gallery, has amassed over 200K views since mid-March.
Consumers are exploring identity through video
While we often think of the third core need, identity, as a construct of social categories like race, ethnicity, and gender, it's actually much more expansive. As Kresnicka explains, "Identity encompasses the whole experience and understanding of the self, in all its complexity and capacity for change." And according to her, it also impacts our other needs. "How we understand ourselves and our experiences fundamentally shapes the way we care for ourselves, connect with others, and operate in the world around us."
In recent months, online video has proved to be an attractive way for people to express who they are and inform who they might become. Video trends around learning to perform specialised skills, like cutting hair, are a powerful example of this. Audiences watched haircutting tutorials in droves, with global viewership peaking in April.4 One creator's explainer for cutting your own hair has been viewed more than 1.7 million times.
Belief systems are also key to identity. As large religious gatherings have been suspended, the faithful have sought out ways to worship online, causing a jump in weekly viewership of religious services. On March 27, the live streamed "Urbi et Orbi," a papal address given during solemn occasions, gave Catholics and other people of faith a way to receive Pope Francis's blessing while the pandemic surged. Hundreds of thousands of viewers tuned in for the recitation, resulting in the largest single-day subscription growth for the Vatican's YouTube channels.5
What this means for your marketing — and the future
With these core need states in mind, and several examples of how we're seeing them show up on platforms like YouTube, how should marketers respond? Kresnicka recommends refocusing on some fundamental principles.
"Marketers know that to be successful, their offerings must create value for people, and often that value involves helping them meet their core needs," she says. "Why is a 100-year-old soda brand still the market leader? Because it boosts our energy and mood (self-care), brings us back to previous times in our lives (identity), and makes us feel connected to others who shared the same experience (social connection)," Kresnicka explains. "Thinking this way forces us to understand, deeply and holistically, how a product or service operates in people's lives. When we do, we open up new ways to communicate, connect, and serve people."
We've seen remarkable uniformity in the types of content people are seeking out on YouTube, reinforcing that despite our many differences, we all share the same core needs.
While COVID-19's shocking arrival and global scale has presented marketers with extraordinary challenges, it's also created a timely opportunity to reflect on how to show up for customers in meaningful ways. As video trendspotters, we've seen remarkable uniformity in the types of content people are seeking out on YouTube, reinforcing that despite our many differences, we all share the same core needs. Undoubtedly, this crisis will continue to remind us of this, as we continue to try to make sense of it.