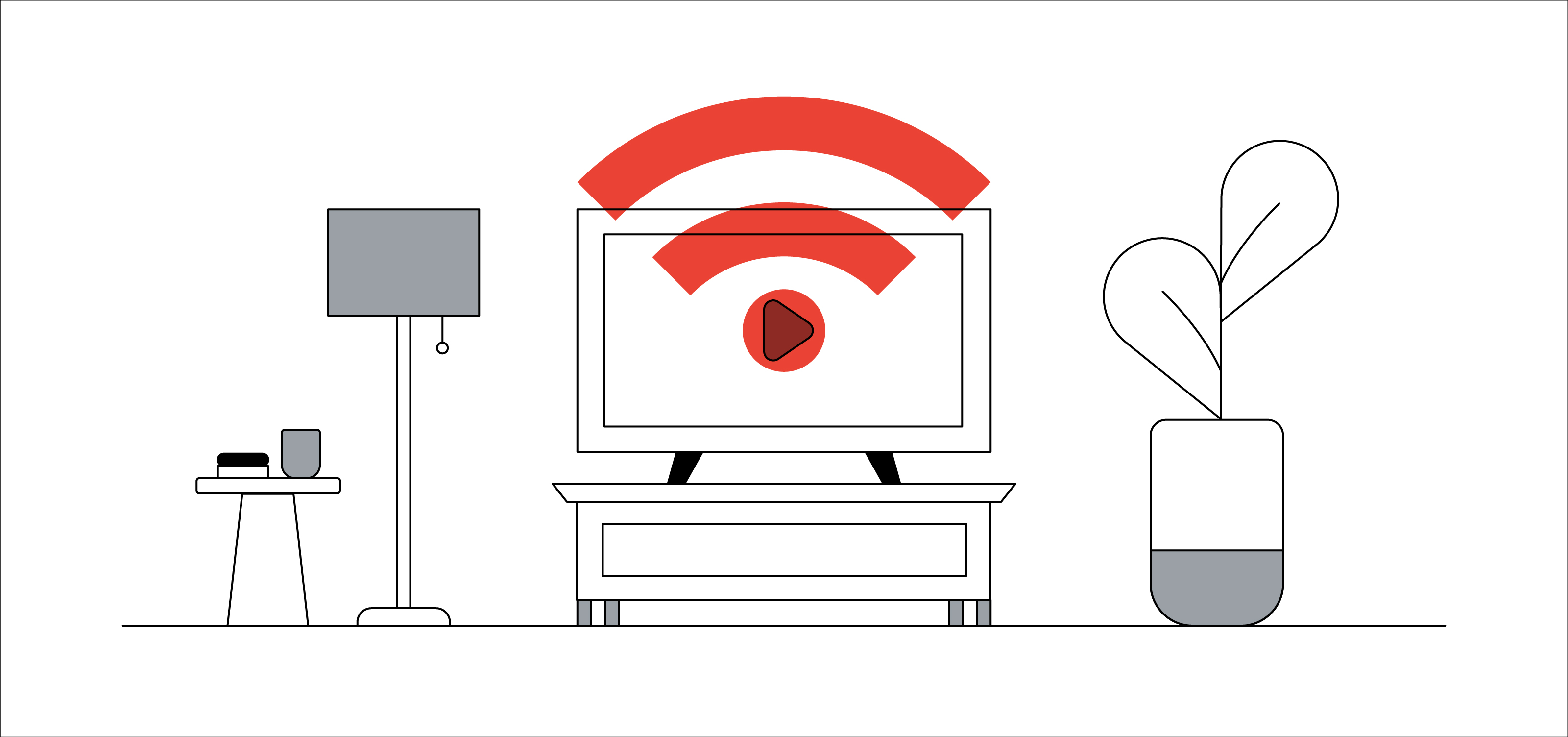 Alexandre Mercier is a principal at Bain & Company's Telecommunications, Media, and Entertainment, and Customer Strategy and Marketing practice in New York. Recently, he and his team partnered with Google to study how COVID-19 has impacted Americans' video streaming habits. He shares the key trends here.
It's no secret that video streaming is booming and for good reason. Streaming unlocks new ways for advertisers to reach the audiences TV misses, and allows audiences to choose where to watch. And it's no secret that global coronavirus shutdowns and social distancing requirements have given streaming even more momentum in recent months.
This trend raises important questions for video advertisers who are adapting to a changing market and trying to stretch their media investment. Is the streaming boom here to stay? How can advertisers make the most out of increases in viewership? And generally, what's the best way to understand this evolving landscape?
To provide some answers, we partnered with Google on survey-based research of 3,500 adults in the U.S. to hear how stay-at-home orders have changed their viewing habits, and which habits they think are likely to stick for the long haul. Respondents were asked to compare their viewing habits during the second quarter of 2020 with their habits from the fourth quarter of 2019.
The study revealed five key streaming trends. Here's what you need to know.
Insight #1: COVID-19 has accelerated the adoption of video streaming in the U.S.
Our research showed that 79% of U.S. households say they watch ad-supported and paid streaming services today, compared to 76% who say they did so six months ago. With respect to paid subscriptions, usage has grown more in the past six months alone (18%) than in all of 2019 (14%).
Average number of paid streaming service subscriptions per household

Insight #2: There's a limit to the number of services people are willing to pay for, but ad-supported services like YouTube are ever-present
Survey respondents reported that they subscribe to more paid services today (2.8, on average) than they did six months ago (2.4), but they made it clear that their appetite for paid offerings isn't limitless. On average, the maximum number of paid subscriptions people say they are willing to maintain for more than six months is three or four. When free, ad-supported services like YouTube were factored in, however, people's demand increased to between 3.85 and five services.
Share of weekly household viewing time

Entertainment

News

Sports

Creator content
Insight #3: Creator-driven content is on the rise, with YouTube leading the way
On average across all video services, both paid and ad-supported, people reported that they are now watching more news (+25%), less sports programming (-17%), and more creator-driven content (+27%) compared to the previous six months. Respondents cited YouTube as the top streaming service they turn to for creator and user-generated content.
Insight #4: What people watch — and how they find it — is changing
Among the people we surveyed, 46% reported that they are more likely to watch long-form content (videos over 20 minutes long) than they were six months ago. They are also relying more on streaming services to discover new things to watch. Forty percent said that they are more likely to watch content based on what they find, compared to 21% who are more likely to watch based on recommendations from a friend than they were six months ago.
Insight #5: A return to regular routines will likely mean dropping a subscription
Respondents reported that the relaxation of social distancing and other COVID-19 response measures may impact their streaming habits. A quarter of them — 26% of subscription video-on-demand viewers — plan to cancel at least one paid subscription in the next 12 months.
We'll likely continue to see ebbs and flows in how and where people watch. But streaming, by all accounts, doesn't appear to be going anywhere. The question for advertisers shouldn't be if they need to allocate some of their budget to streaming, but how they can reach people where they're watching today. In the months to come, advertisers will need to adjust plans to follow where the ad-supported opportunities lead.