Nicolas Szmidt leads research on international trends on YouTube. And Roya Zeitoune oversees YouTube's Culture and Trends team for Europe, the Middle East, and Africa. Together their team delves into YouTube viewing data to uncover emerging consumer trends.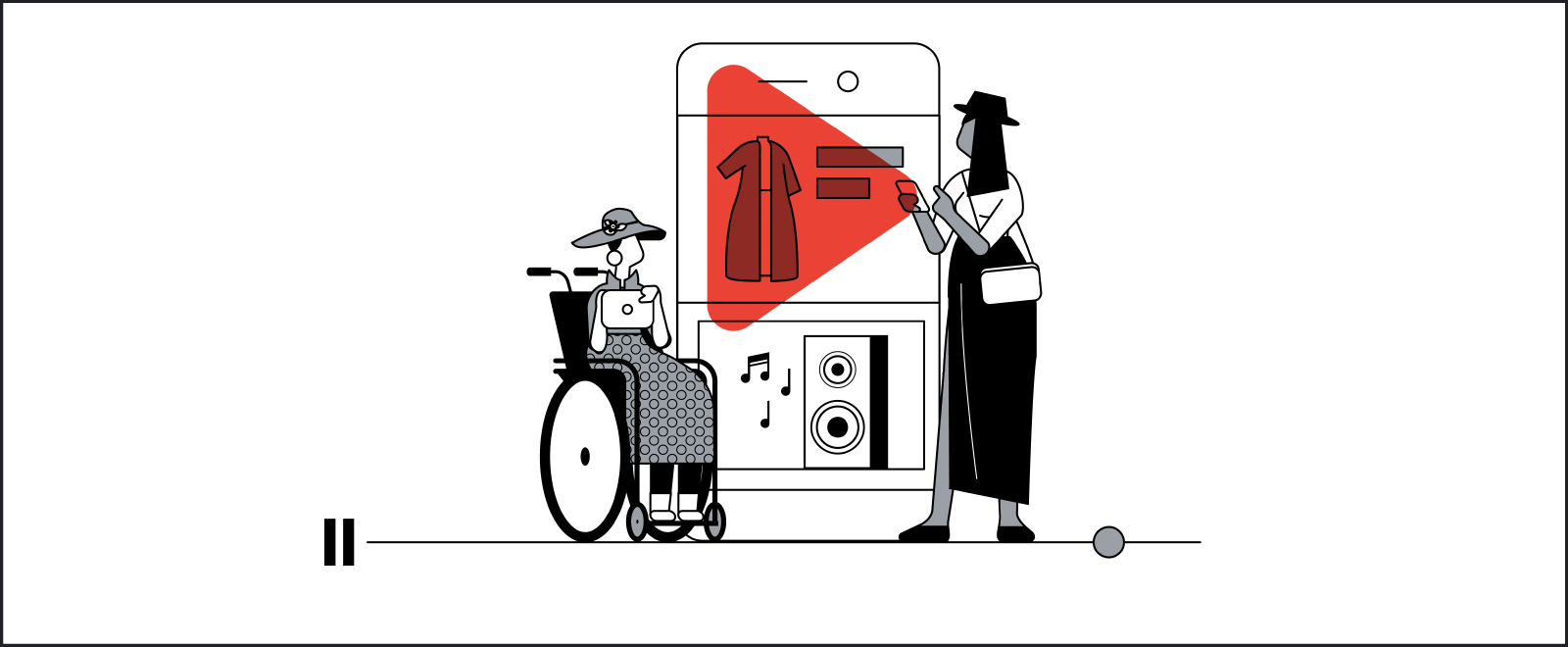 We know that Generation Z is a force to be reckoned with. Those born between the mid-to-late 1990s and the early 2010s recently became the largest generation in the world, accounting for nearly a third of the global population. And older Gen Zers are no longer the consumers and workers of the future: they're making an impact today.
A core pursuit of youth culture is identity-building. Gen Z is young and still shaping who they are. And they've been able to find and forge an identity, online and offline, by embodying an 'aesthetic'.
The rise of aesthetics on YouTube
This can be seen on YouTube, where videos covering aesthetics — such as cottagecore, Y2K, dark academia, and royaltycore — have gained over one billion views since 2015.1 We found that each aesthetic has its own style of music, fashion, design, and a core identity, with video creators sharing playlists and how-to guides for each one.
YouTube also allows people to create and explore endless variations of an aesthetic in a way previous generations never could. "This particular [generation] is about hyper-niche identity creation," explains Amanda Brennan, a social trends strategist at YouTube, who has been called the 'librarian of the internet'. "And it's happening at a much deeper level, bleeding into all aspects of life."
For marketers to successfully connect with Gen Z, it's important to understand how they're using online content to inspire and shape their identity. So let's have a look at four of the most prevalent aesthetics trending on YouTube, each of which surpassed five million annual views last year2 — and have become even more popular in 2021.
Cottagecore: Embodying a simpler way of living
Cottagecore is a simple way of life that's embodied by Taylor Swift's pandemic surprise album, 'Folklore'. Gen Zers who identify with this countryside aesthetic are interested in homespun-looking fashion, candles, florals, and earth tones. It really took off in 2020, when videos with the word 'cottagecore' in the title reached a total of 50 million views3 — and its popularity has continued to rise since.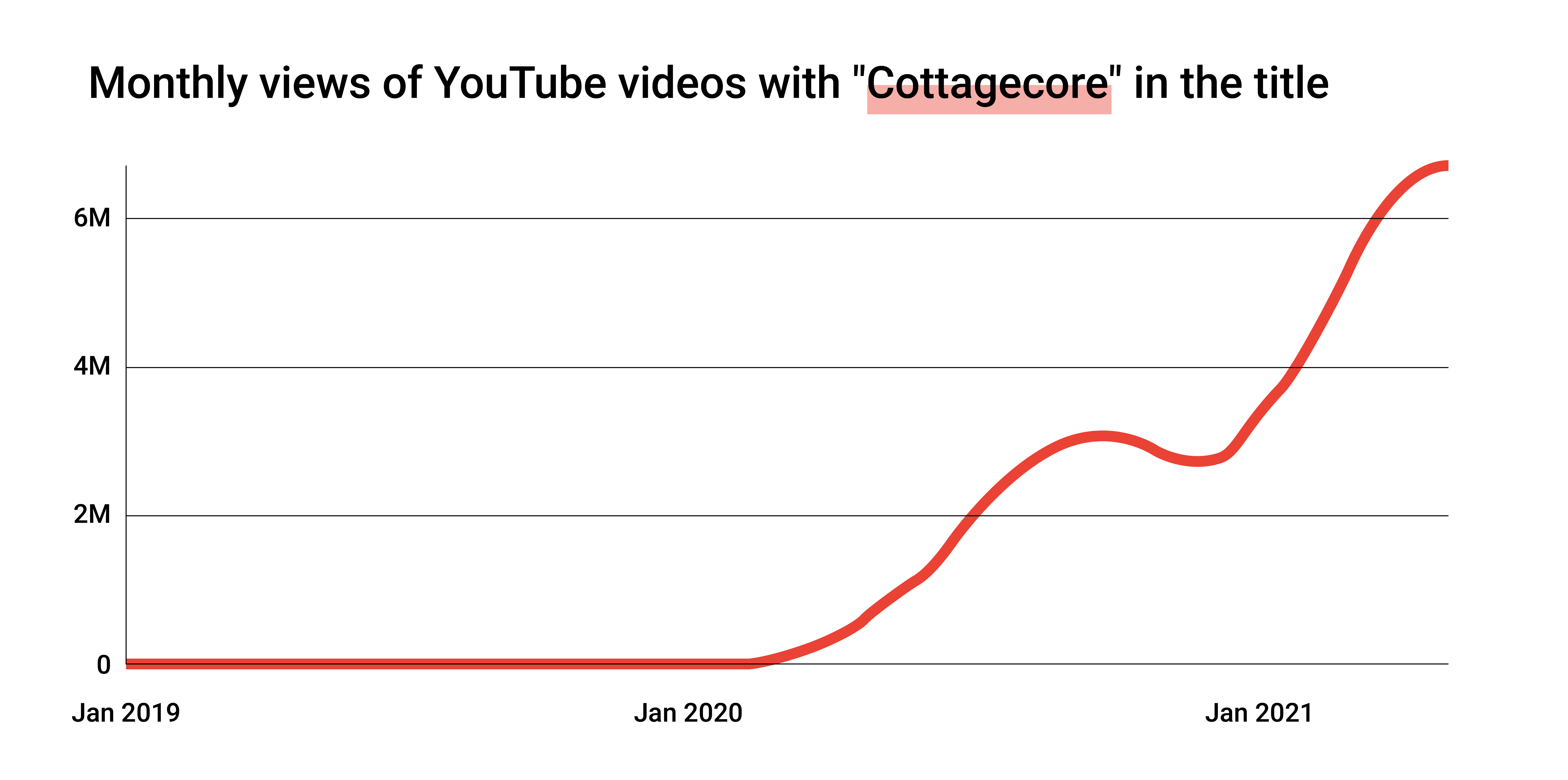 Dark academia: Secret societies for scholars
Dark academia has the vibe of a gothic collegiate murder mystery. Gen Zers who identify with this aesthetic may dress in a mixture of Victorian and prep school fashion as they want to be seen as academic, while also looking ready to solve crimes in the middle of the night. Think Harry Potter's Hogwarts meets secret societies.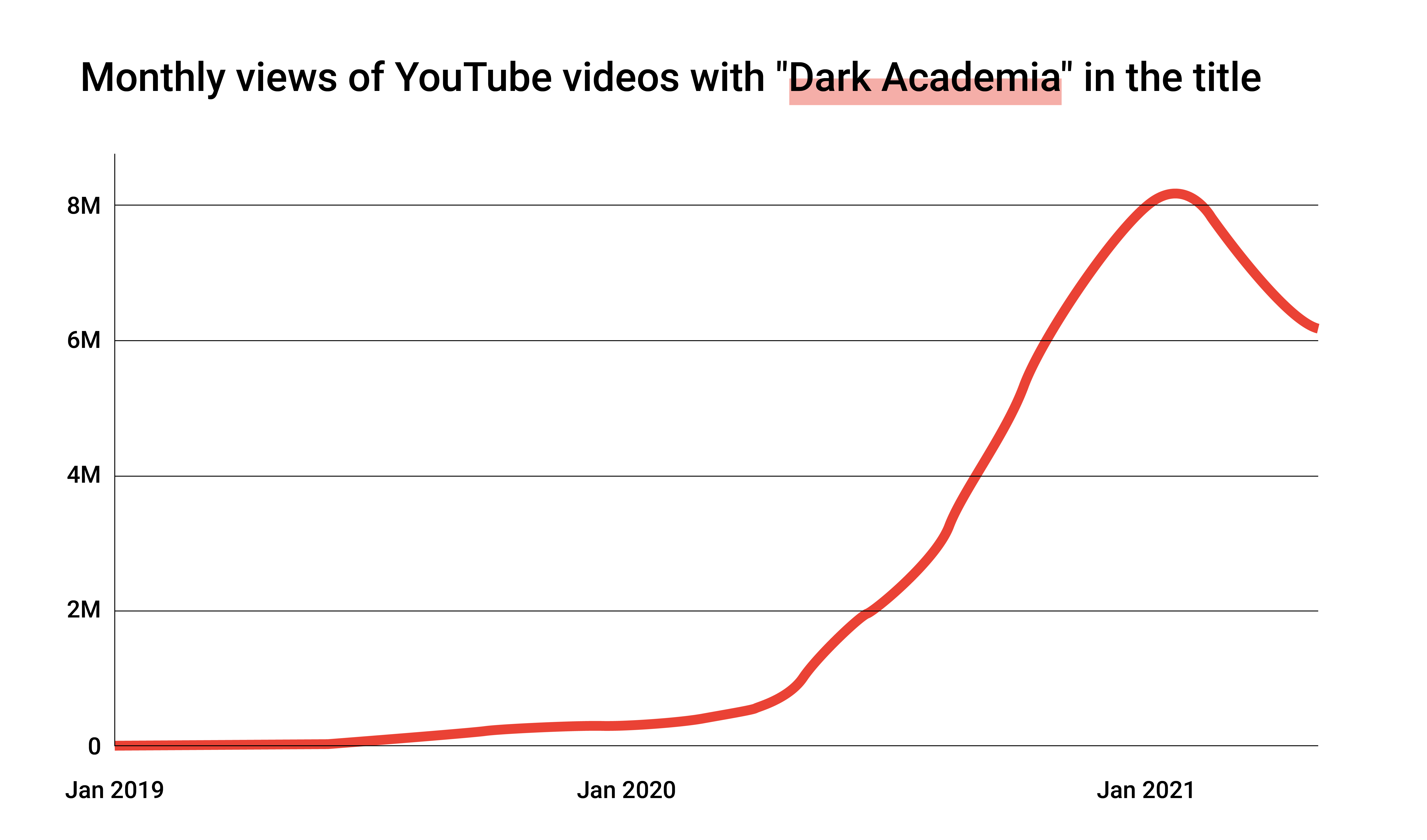 Royaltycore: Lavish monarchies with a gothic twist
Royaltycore has some similarities to dark academia, but instead of revolving around scholars, the aesthetic centres around monarchies. Netflix's historical drama 'The Crown' has undoubtedly contributed to the popularity of royals, but the aesthetic is more decadent than that. Think of the lavishness of the 2006 film 'Marie Antoinette', but with a gothic twist.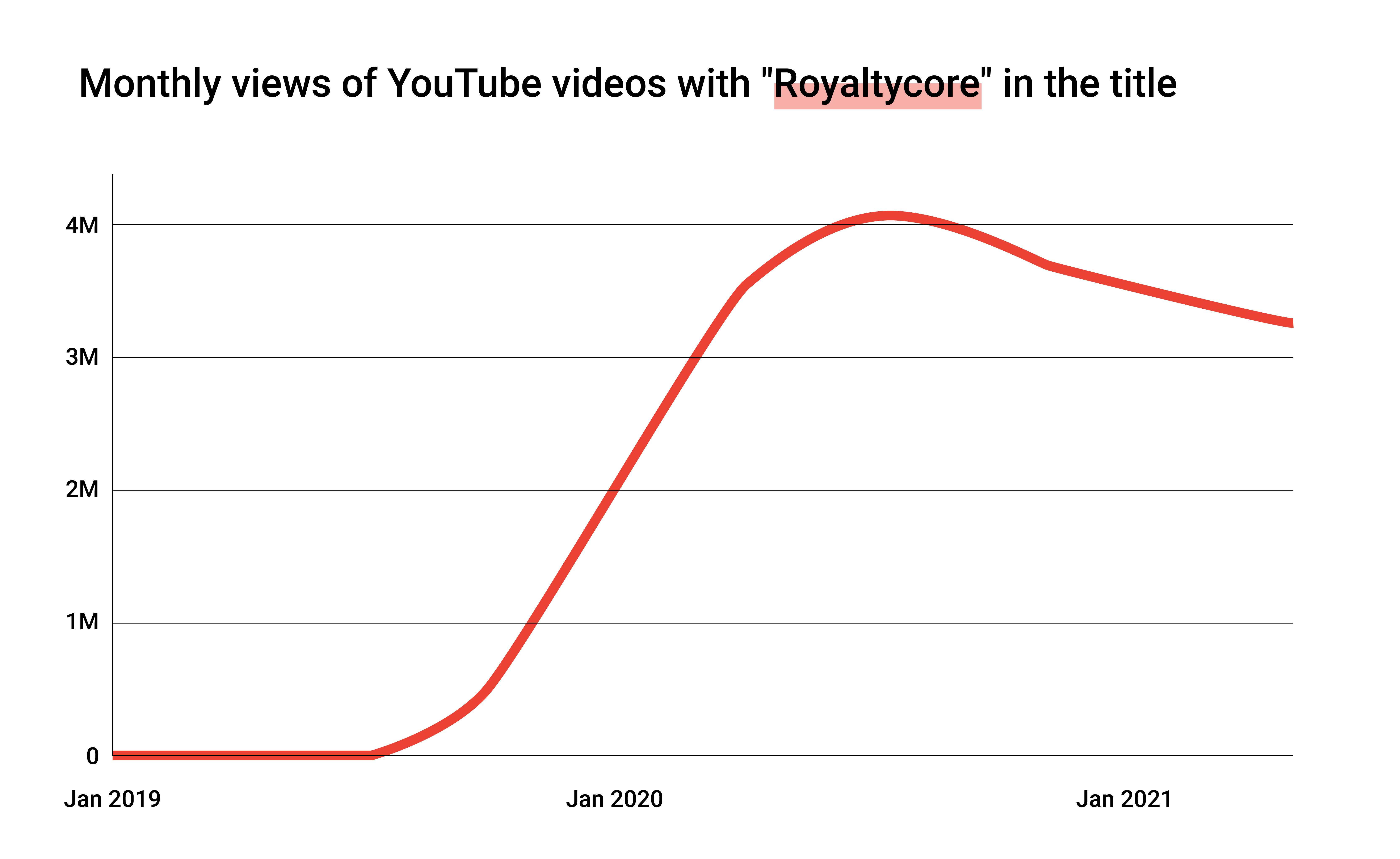 Y2K: Nostalgia for the start of the millennium
Y2K is an aesthetic based on the fashion and optimism of the late 1990s and early 2000s. It's a time in which the internet was still relatively new and could be turned off. The post-millennium fashion sense that Gen Z is tapping into has many iterations, ranging from boy-band-fangirl inspired looks to the Paris Hilton-era Juicy Couture tracksuits.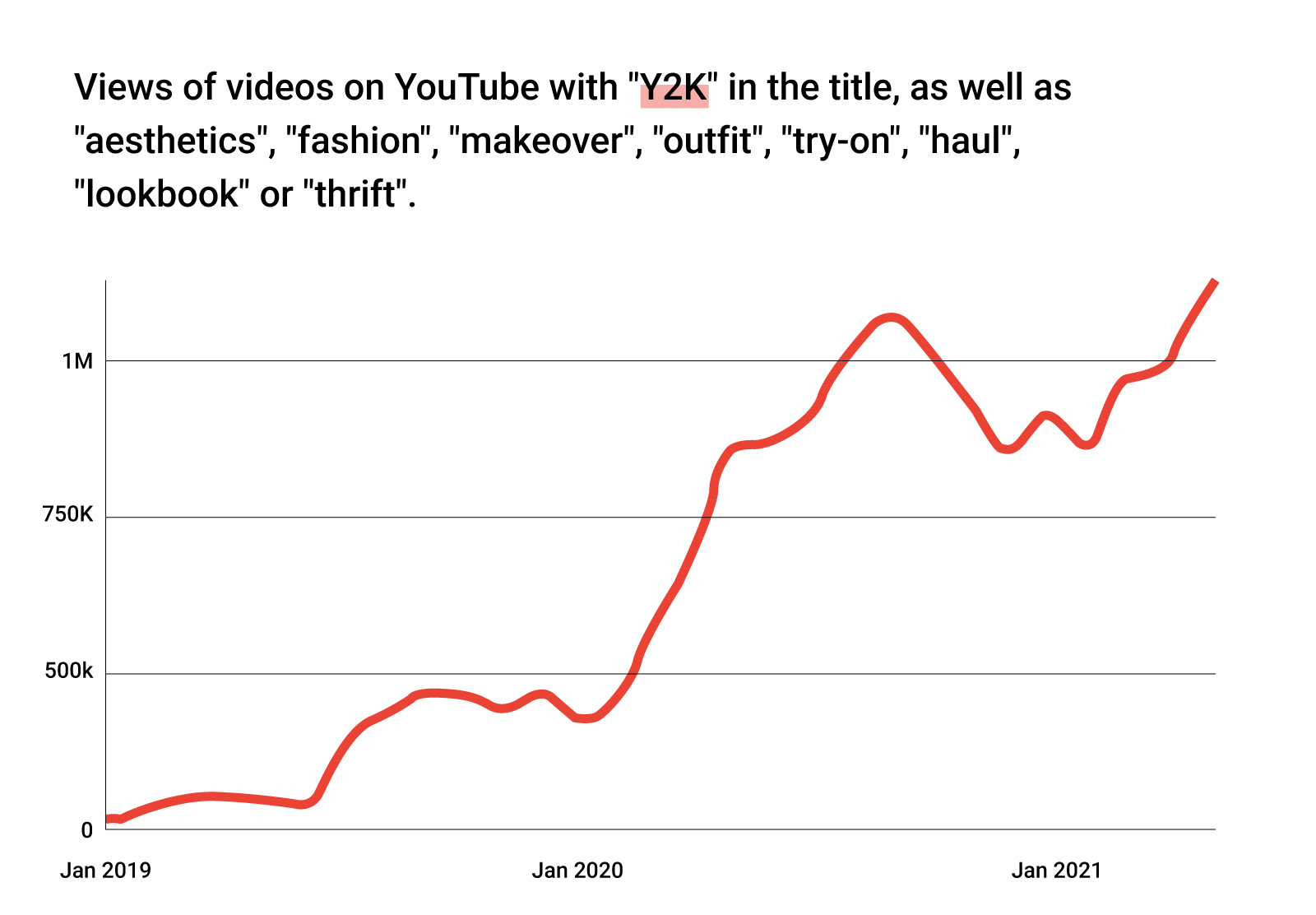 Why aesthetics should matter to marketers
While aesthetics may seem obscure to the uninitiated, this isn't the case for Gen Z. Something as niche as an aesthetic is hugely important to understanding this generation. This can be seen in the sheer volume of content about aesthetics that is being created and consumed online.
The variability of aesthetics may be the biggest reason for its Gen Z-fueled popularity. This shows in the different categories that videos about aesthetics can be organised into. Craft videos, for example, help people endow their physical environments with visual traits of their preferred aesthetic. And gaming videos follow the same idea, with examples of how to modify a game's environment to match an aesthetic.
While we've only shared a glimpse into some of the most popular aesthetics, there is a much bigger world to explore. One that's shaping the identities, ideas, and interests of the largest generation on the planet. For marketers to truly connect with Gen Z, it's important to understand what is defining this generation — and aesthetics are a huge part of this.