Marit Haegens-Brugman and Tim Schoeber — alongside co-owner and Marit's husband Dylan Haegens — help drive the creative and video production strategy for popular YouTube channel "Dylanhaegens".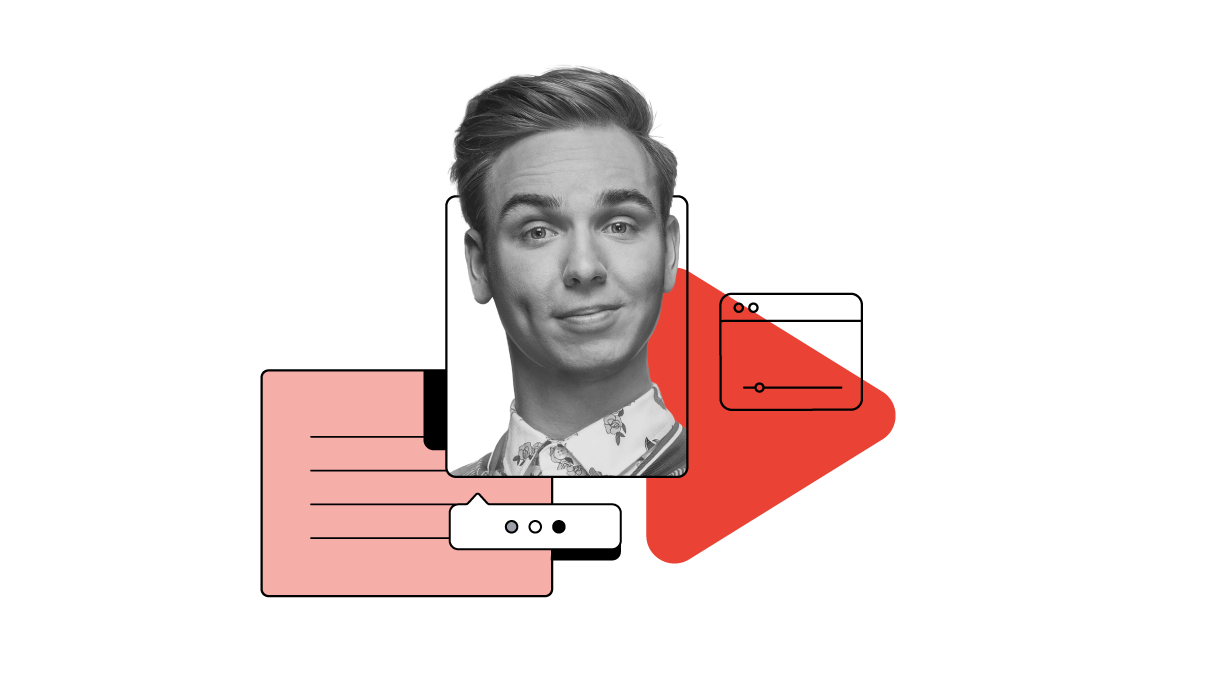 If a member of your team came to you and said they were creatively exhausted, what would you do?
This happened to us and we knew we could not ignore it.
Haegens Media was established in 2012 as a media production company to create and run a series of Dutch YouTube channels. By 2017 we'd built up over 1 million subscribers on one channel alone: Dylanhaegens. If you consider the population of the Netherlands is around 17.5 million, that's quite an achievement.
On this channel, creator Dylan Haegens posts comedy sketches, top 10s, and cartoons. His YouTube channel now has over 1.95 million subscribers.
But after more than 10 years creating and uploading 170 long-form videos per year, our whole team was feeling the pressure. Dylan said he felt he had turned into a video factory. The fun was gone, the creativity was waning, and he couldn't go on at that pace.
That's when we decided to pivot.
We made the decision to cut long-form content on the channel back and lean into Shorts, created from our extensive archive, for the rest of our content needs.
The rise of comedy Shorts
There's no shortage of people on YouTube. With billions of monthly logged-in users, the platform attracts a generation that has grown up watching what they want, when they want, on any screen.1
In the Netherlands, watch time of humour content on connected TV has grown over 20% year over year.2 We'd built up a loyal following for our comedy sketches and we were a little nervous about changing tact. Going from hundreds of long-form videos a year, to just 12, would be a change for our audience — and us.

Although we knew we needed to cut production for the sake of our team's wellbeing, we hadn't really thought about short-form content yet. We had some Shorts on our channel, but Dylan was really into long-form, horizontal videos. He thought vertical videos did not really fit his comedy sketches.
The turning point for us was the Creator Summit in Valencia, where we met a lot of other creators from all over Europe, Middle East, and Africa. There were some YouTubers that had already integrated short-form content on their main channel.

And we came back with a lot of new inspiration and information:
Shorts are where audiences are, with 2 billion logged-in users watching the format each year3
Tell a story — beginning, middle, and end — succinctly
Capture the attention of your viewers within the first few seconds
Use bold visuals, unique editing, catchy audio, and subtitles
From long-form to short, and back again
We decided to lean into our existing archive of content. We've produced around 1,500 videos over the past 10 years for the "Dylanhaegens" channel alone. Each of these has 10 sketches, so that's 15,000 sketches that a lot of our audience will never have seen, especially new viewers or ones who just dip in and out. You can see one of our long-form videos here:
Editing Shorts was a new skill set our teams had to learn. With long-form videos we really establish a situation. But for vertical Shorts, you want action. The first two seconds are key, but you still need a story arc.
We tested a lot of things and we tried to learn from videos that didn't perform as well. We definitely weren't the experts, but by listening to what our audiences were telling us (with their views), we discovered what they liked and what they didn't.
For vertical Shorts, you want action. The first two seconds are key, but you still need a story arc.
For example, we watched how other channels approached Shorts and saw that many work with a timer. We found this interesting and saw that adding a timer and a loop provided good watch times and views. You can see what they look like on our videos: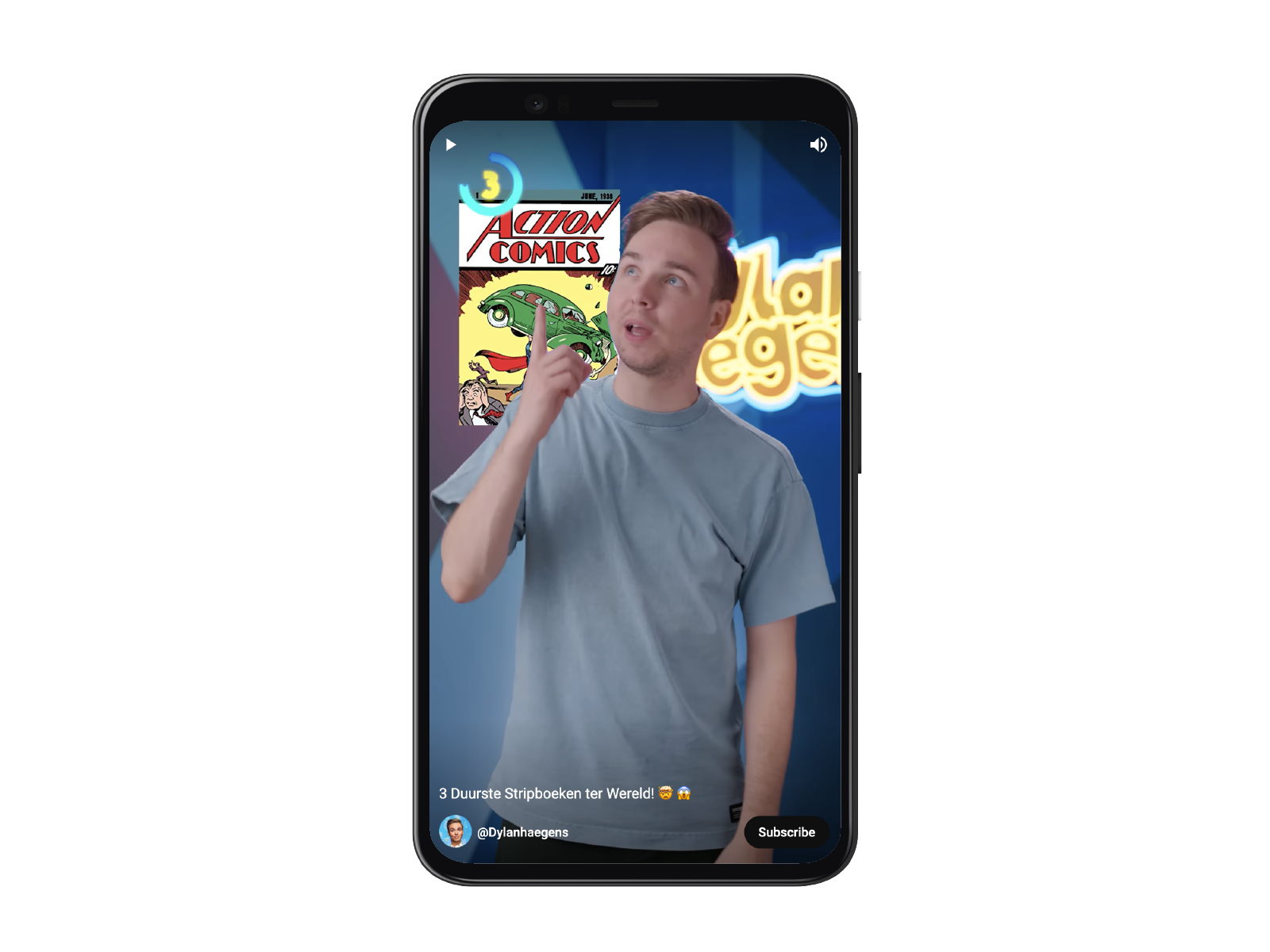 After a while we also developed a new shorts format called "Top 3". This format utilises all the things we saw performed well — the timer, a countdown from 3 to 1, and loops back to the beginning. This was created because we wanted to give our Shorts audience something new and not only archival content.
Staying relevant and seeing results
We implemented this new content strategy at the end of 2022 and the results were impressive. In the first six months of 2023 we achieved over 100 million views, surpassing our views from the whole of 2022. Our subscriber base also grew by nearly 50,000 people in the same time.
We also saw that Shorts brought in a lot of new viewers, 50% more than we were reaching before. Plus, there was an upsurge in returning viewers who rediscovered us through this snappier content.
We've been on YouTube for over 10 years now. Keeping relevant as our audience grows up and attracting new viewers are always top of mind for us. Younger viewers now find us via Shorts, then discover our animation series, and continue on to watch long-form videos too.
And it's not just about video views and subscriber numbers either. By moving from 170 long-form videos to just 12 a year, alongside a dedicated Shorts content strategy, we now have time to focus on new creative outlets — as well as improving our team's mental wellbeing.
For other businesses thinking about making changes to their content strategies, my advice would be to just try it out and start.
As long as our teams are well and able, we won't stop experimenting. Dylan had the great idea to look at multi-language audio, starting with translating his video archive into German. We also want to experiment more with YouTube Live in 2024; using live streams to promote our channel and, of course, our new short-form content.
To top it off, we're producing a movie and a new series for Dutch broadcast TV this year. While the comedy series will be on television, we know our audience is on YouTube. So we are really thinking about how we can make this work for our audience and promote it with our vertical content.
For other businesses thinking about making changes to their content strategies, my advice would be to just try it out and start. I know it can be daunting, but nothing you try will immediately ruin everything you've built up. You need to do what's right for your brand and your team.