Laura Gebelhoff and Raffaella Stratta are YouTube researchers who specialise in understanding people's viewing habits in Europe, the Middle East, and Africa.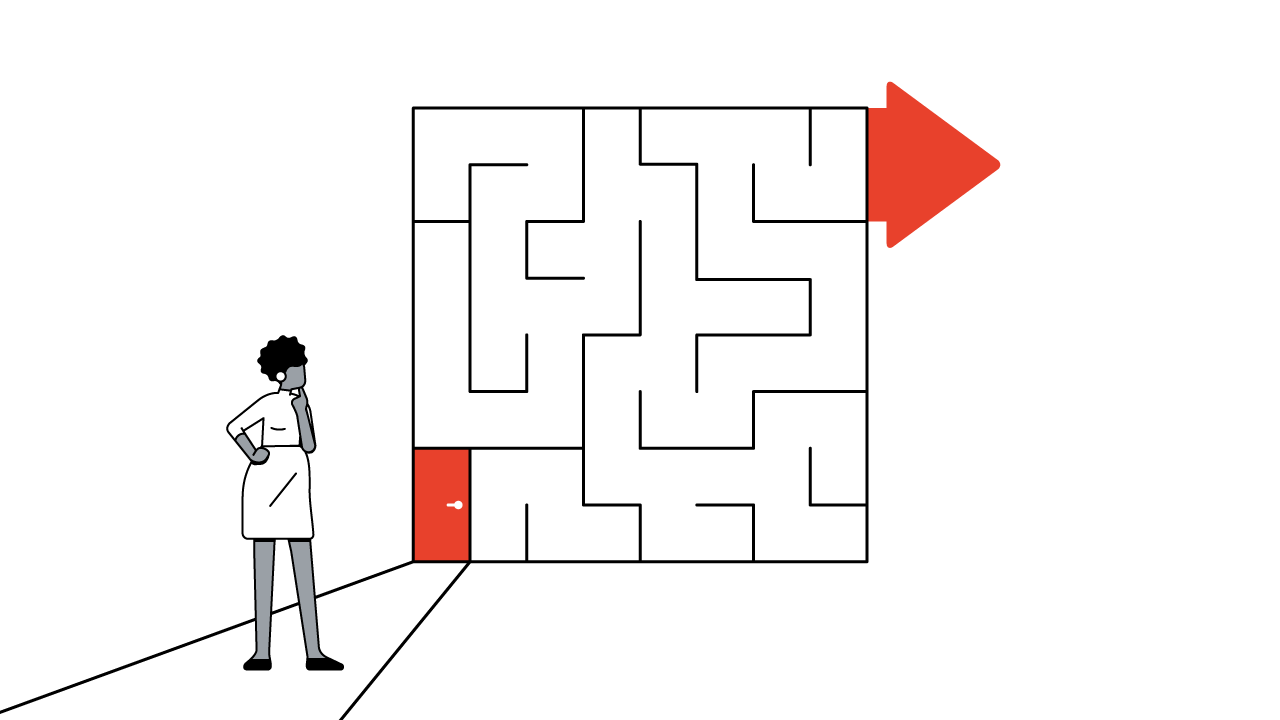 If you're looking for a shortcut to reach new shoppers, look no further than YouTube Shorts. Our latest research shows YouTube Shorts is the #1 short-form video platform where viewers go to discover new products and brands in Europe, the Middle East, and Africa (EMEA).1
The research, conducted earlier this year by Google, in partnership with Cint and Differentology, indicates that people flock to YouTube Shorts for the fast-paced entertainment, but then happily stick around to discover new brands and products.
"[I was] watching an interview with someone interesting and found out that this gentleman wrote a book, so I ordered it," said 32-year-old Andrzej, a research participant and YouTube Shorts viewer based in Warsaw, Poland. "If someone with authority recommends a book or a movie that they find interesting … I tend to check out the recommendations."2
This example from Andrzej demonstrates the power of YouTube Shorts in surfacing new products that people want to buy.
The YouTube Short, below, shows a popular Germany-based fitness creator — growingannanass — showing viewers what she eats in a day. The short-form video has an upbeat mood, fun music, and seamlessly features the German food brand, KoRo. It's a typical example of how YouTube Shorts can help people discover new brands and products.
YouTube Shorts: The power of sponsored short-form videos
Our research also found sponsored content isn't considered off-putting for viewers. On the contrary, it's much more popular than you'd expect: 53% of Gen Z respondents said they made a purchase after seeing sponsored influencer content on a short-form video platform.3
From YouTube Shorts to YouTube 'Longs'
While YouTube Shorts helps people discover new brands and products, viewers then generally move on to watch long-form videos on YouTube to conduct more in-depth research about potential new purchases.
In Poland, 61% of our research participants said they chose short-form videos to discover a new product or brand.4 And 56% chose long-form videos to go deeper into a particular topic.5
People also frequently told us that after watching a YouTube Short, they would move to Google Search or a brand website to conduct more thorough research.
Michał, a 25-year-old from Warsaw, Poland, provides the perfect example of this customer journey: "I saw a game from the 'Lord of the Rings' universe [on YouTube Shorts], so I started looking for information about it on Google. I added it to my bookmarks and as soon as it comes out, I will buy it."6
A shortcut to create powerful Shorts content
Here's what this all means for marketers:
The long-short combo: If your brand has a YouTube channel, it's helpful to create both short- and long-form videos for viewers. We have found this combination of content leads to better overall watch time and subscriber growth.7 Marketers who create both short- and long-form content can be more effective at reaching new audiences and allowing them to dig deeper into the topics (and products) that interest them.
Creator collaborations: YouTube creators know what their audiences want and could provide unique opportunities for your brand to reach the right customers. It's always worth considering creator collaborations, and then amplify those videos with paid promotion.
The importance of vertical: Putting a traditional, horizontal video ad into the YouTube Shorts format is not the best approach. Shorts are meant to be vertical. If you're creating an ad on YouTube Shorts, this is the best approach for the user experience and performance: Make it a vertical video that is under 60 seconds.
'Shortify' your content: If you're creating YouTube Shorts ads, it's important to follow best practices. You need to capture the attention of your viewers right away and incorporate your brand early in the video. A few ways to capture attention right from the start: bold visuals, unique editing, and catchy audio.