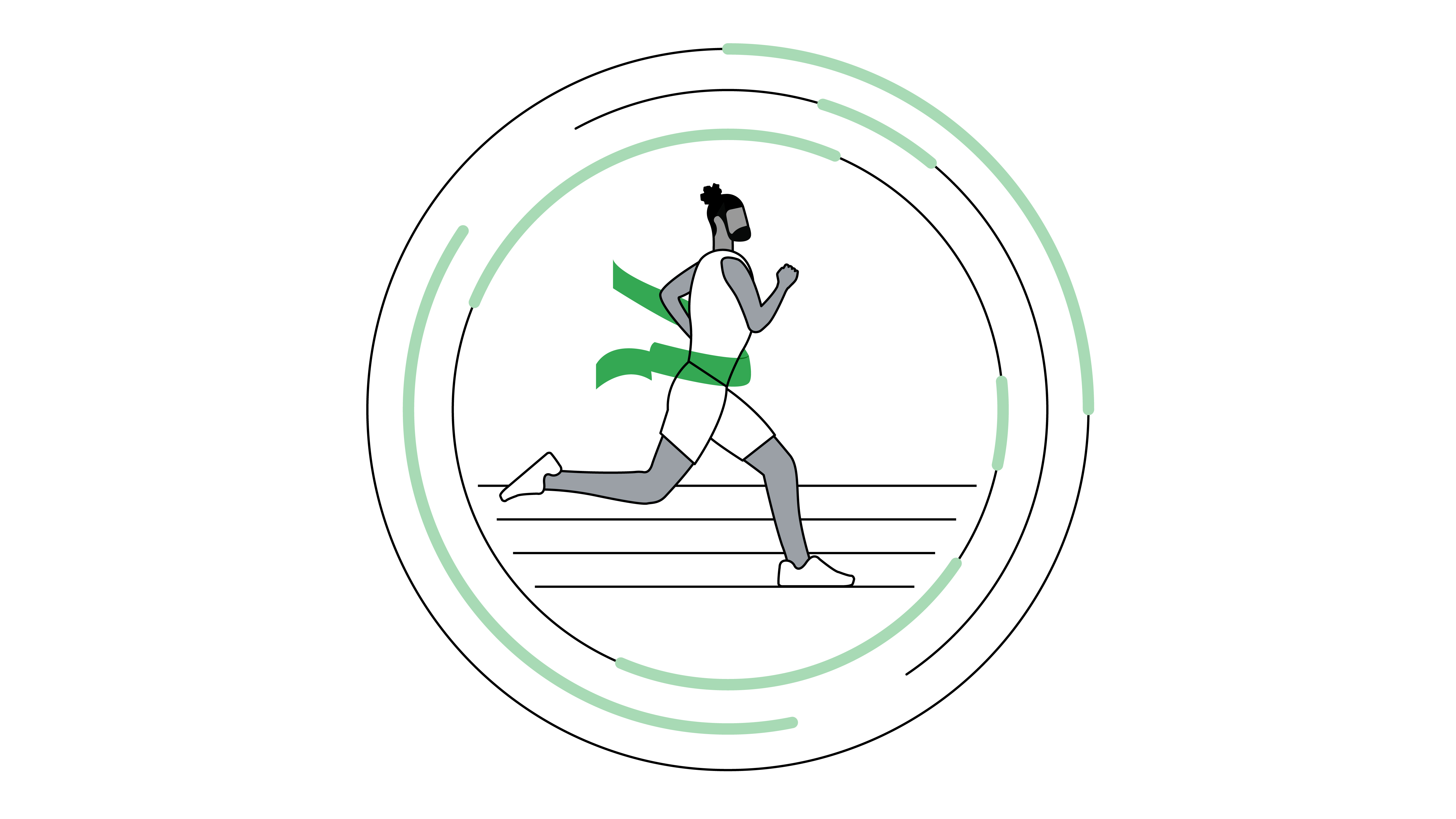 Advertisers have faced immense change in the past 18 months — and the impact will be felt for years to come. While many companies have responded to people's accelerated digital adoption with speed and agility, others have been slower to react.
New research from Boston Consulting Group (BCG) and Google shows that those who are most digitally mature have navigated the changes with resilience. The study reveals that digitally mature advertisers are 2X more likely to grow their market share over a 12-month period, while outperforming less advanced peers in both revenue and cost efficiencies.1 With just 9% of brands currently classified as digitally mature,2 there are opportunities for others to join the race.
Our research highlights four crucial areas where companies need to focus in order to accelerate their digital marketing maturity and join the frontrunners. And there is something that underpins them all: consumer value and trust. By putting this at the centre of their digital maturity strategy, advertisers can accelerate towards the finish line and exceed new consumer expectations around privacy.
1. Build a virtuous cycle around first-party data
Using first-party data — information shared directly by people with their consent — provides brands with insights about their customers and can lead to a competitive advantage. It requires companies to better understand their data sources and quality but, in turn, it can help them meet new regulatory changes and privacy concerns.
An effective first-party data strategy needs to be anchored in privacy-safe practices and be built on trust. Mature marketers build trust over time by creating a compelling two-way value exchange for their customers. This encourages people to share their data in return for features that they value, such as premium content or exclusive offers. Testing helps to identify the types of value exchanges that lead to further data sharing, creating a virtuous cycle around first-party data with customers. Without a value exchange, companies may struggle to build trust with their audience — and this makes getting access to first-party data more difficult.
To create a holistic view of first-party data it is key to work with a cross-functional privacy team and link online and offline data sources. Our research shows that companies that link all of their first-party data sources can generate 1.5X the incremental revenue from a single ad placement, communication, or outreach, compared to those with limited data integration.3
2. Invest in end-to-end measurement
The holy grail of marketing is being able to measure the impact of different consumer interactions along the purchase journey, regardless of the channel. And this will become increasingly challenging with new privacy regulations and the removal of third-party cookies. While achieving end-to-end measurement is a complicated process, there are some areas to prioritise.
It's key to set common objectives for all channels and link them to business outputs. Brands can then focus on measuring performance across them all by leveraging cross-channel scorecards and dashboards.
True end-to-end measurement, however, calls for implementation of predictive models, which can be used to measure things such as attribution and conversion. These models leverage advanced analytics that can help bridge data gaps from the lack of third-party cookies. They allow companies to, for example, attribute the value of customer touchpoints by using sophisticated predictive models based on modelled conversions instead of true conversions.
3. Prioritise agility
When advertisers get agility right, productivity can improve threefold and new product features can be released within weeks or months, rather than quarters or years.4 However, creating an agility loop isn't easy. And senior executives have to be willing to shake up their old ways of working.
Leaders can start by ensuring key teams work together. As people go back to the workplace, brands should look to collocate (physically or virtually) cross-functional teams. This helps break down silos and encourages more nimble reactions to fast-evolving consumer behaviours.
It's also important to create a strong test-and-learn culture based on present trends and insights-driven hypotheses instead of historical data. Finally, build capabilities to react in real-time by leveraging automation and monitoring changes in digital signals, such as weather data, inventory, and first-party data.
4. Embrace new skills and partnerships
Many businesses have a shortage of technically skilled people to keep up with the pace of change in the industry. Although a number of brands are working with external providers to get the skills they need, this leads to two challenges: ensuring adequate access to talent and establishing the optimum balance between internal and external resources.
While the initial focus for brands should be on filling the skill gaps through partnerships, the next step is running an in-depth analysis to identify the best long-term balance of internal and external capabilities. That way companies can build a hybrid model that relies on external partners for areas such as creative content, objective strategic advice, and technical expertise, complemented by internal skills focused on data analyses, activation, and the internal technology infrastructure.
It's also important to develop compelling learning and retention programmes to avoid employee turnover. Hiring and retention strategies are most successful when they provide an environment for professional growth.
It's time to pick up the pace
The digital maturity race belongs to the swift — and less mature companies need to accelerate their efforts just to catch up. While this can be daunting, it is not unreachable.
C-suite leadership and buy-in are key to success, especially to move into the upper levels of maturity where organisational coordination is critical. More than 80% of the most digitally mature brands say that they have CEO sponsorship for data-driven marketing initiatives, compared with less than half of those that are less mature.5
By aligning with stakeholders throughout the organisation and focusing on the four critical areas of investment from our research, advertisers can fast track their digital marketing maturity — and reach the finish line.