In times of crisis, things can go from "business as usual" to "business unusual" in the blink of an eye. Leaders are required to operate in a constant state of triage to keep things going. On top of that, we need to catalogue — in almost real time — the lessons, processes, and experiences that will help us handle the next crisis when it comes along.
When you're going through times of chaos and complexity, keep your focus on what matters most to your organisation, and find a balance between leading and learning. Chaos and complexity call on different leadership strategies; it's helpful to know the difference, and understand which condition is at play as you manage during a crisis.
We study each of these at The Google School for Leaders. While both are unpredictable, complexity is an extension of the world in which we already live. It calls on you to plan for what comes next and to react thoughtfully, now and for the long run. Chaos, on the other hand, requires swift, decisive action to keep everyone focused and on the same page, while reducing anxiety.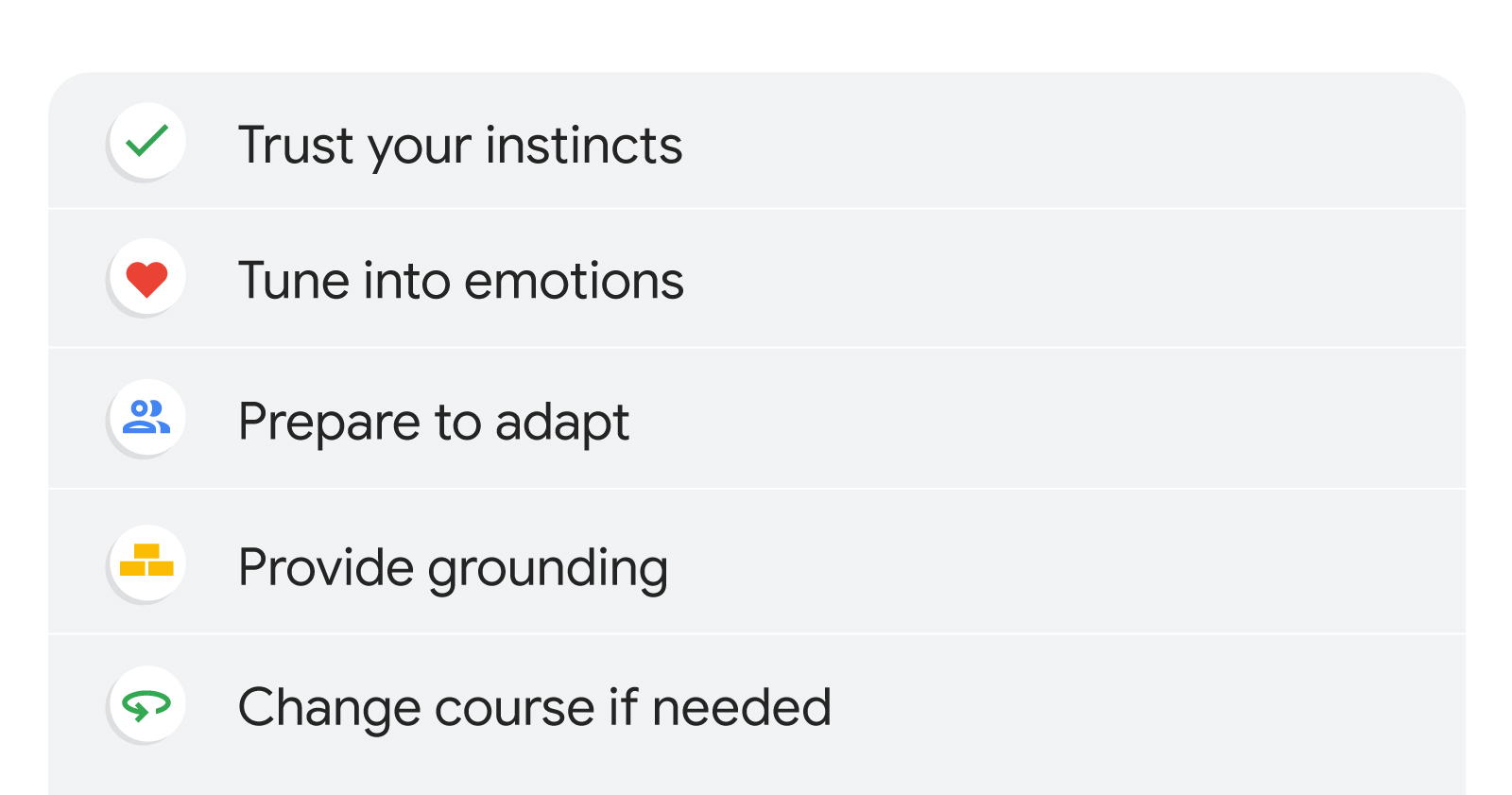 Confronting chaos with a strong leadership strategy
Chaos, by definition, means that things are ambiguous, unpredictable, and out of our control. Without clear answers and known outcomes, chaos calls on leaders to trust their instincts and act decisively, but be able to pivot as needed.
As Bob Johansen, a fellow at the Institute for the Future, has put it, "The future will reward clarity and punish certainty." That means clarity is key during times of chaos and complexity, so be sure to readjust everyone's expectations and goals. Clearly communicate what matters most to your organisation now and pause OKRs (objectives and key results) or other initiatives that can wait until later, particularly during periods of chaos. People may be stressed about trying to hit all their regular performance goals while tackling the new things needed to keep the ship afloat. So let them know that priorities have shifted, and give them clear directions on where their focus should lie.
To lead your organisation during a chaotic period:
Trust your instincts. Speed matters. With little to no time for review, you'll need to jump in and make your best call — most likely sooner than you're comfortable with.
Tune into and acknowledge people's emotions. They are often afraid, anxious, and unsettled. Clear communications and swift action can help alleviate these emotions and allow your team to focus on the actions needed to power through.
Prepare your team to adapt when new information comes in and circumstances evolve. Acknowledge that this is an unprecedented situation and that things may change, and change again. But for now, this is where we're going.
While you brace for change, provide as much grounding as you can in what won't change: your vision and mission, your values, and your commitment to work through the crisis together.
Be prepared to change course if you need to. There's no one right way to do this — just the best way that's right for the moment.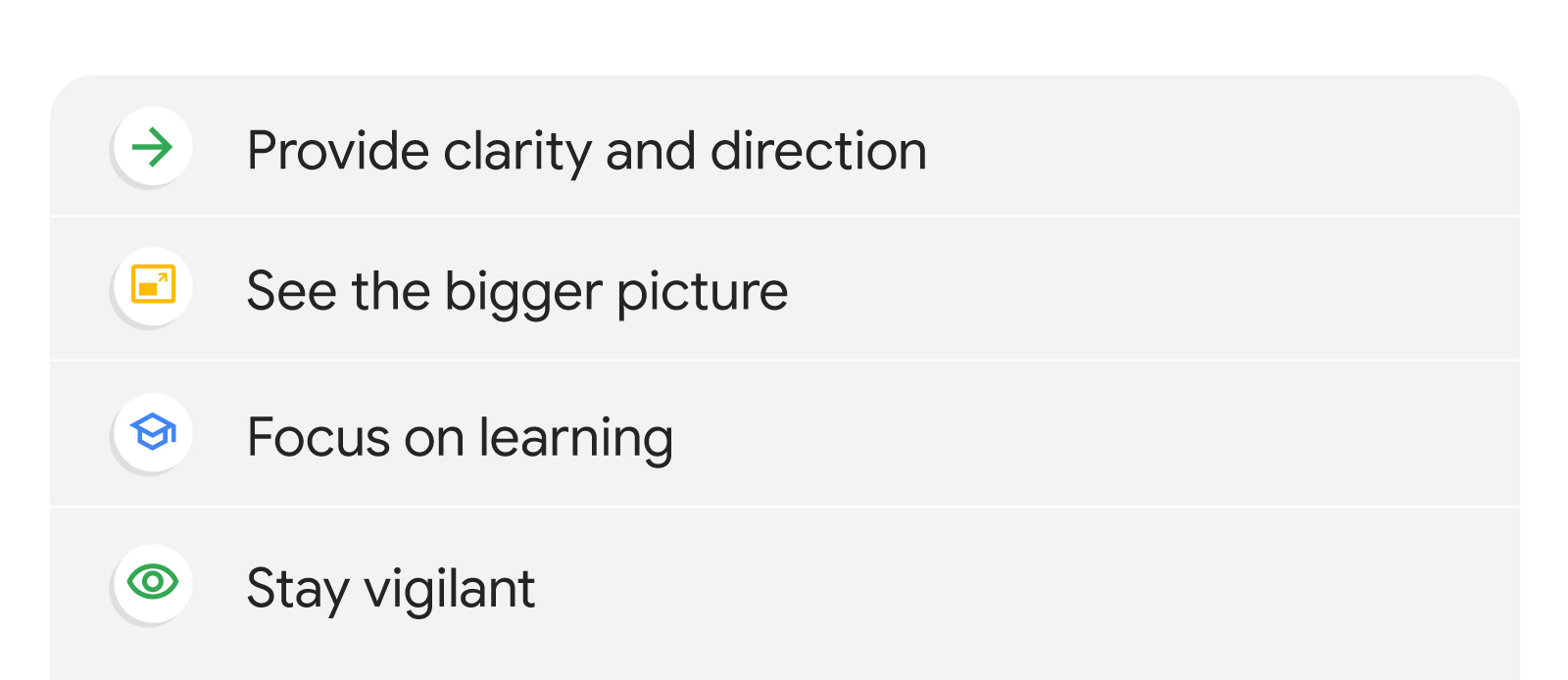 Navigating complexity with a clear roadmap
Complexity, like chaos, brings with it a shortage of clear and simple answers. But it's a little less daunting. The truth is, our lives and businesses have become increasingly complex in recent years. The silver lining is that leading through periods of extreme complexity helps us prepare for a future that's more multidimensional, fast-paced, and automated.
Navigating complexity requires a mental roadmap that helps you see what's happening now while mapping out the possible changes to come. Clearly communicating your vision to your organisation will help people join you on this journey and move forward with your guidance. To help lead your organisation through complexity:
Provide clarity and direction to help assuage anxiety as people take action and settle into the "new normal" based on your lead. But just as with chaos, you need to observe and adapt as things evolve.
Step back and try to see the bigger picture. Observe, listen, and get input from multiple and diverse perspectives. Ask yourself what you might be missing that's outside of your own frame of reference. What assumptions are you making and how might they be wrong?
Focus on learning rather than getting everything right. Try experiments that will help you learn. For example, try two or more approaches to a situation and adopt the one that's working for now. Work on multiple small projects with relatively low risk so that, if they fail, you can learn quickly but with less pain, and move on to applying what you've learned.
Stay vigilant. Even if things appear to be on track, they will almost certainly evolve and change, so see everything you do right now as an experiment.
Focus on what really matters during a crisis
At Google, we approach times of crisis as an opportunity to remember what matters most to us. Keeping our employees and their families safe is our very first priority. And collaboration, creating great products, and supporting users and customers are at the core of our business.
So ask yourself: What is my company's touchstone? How can I use that sense of purpose to lead my organisation through periods that are chaotic and complex? And what can I learn from this experience as I guide my team to a new semblance of normal?
From time to time, you will inevitably experience chaos, requiring you to adapt your leadership strategy and respond to the situation at hand. But at least you'll be better prepared to handle the disruption and ready to tackle whatever comes next.