Swedish supermarket giant Axfood has long had a focus on creating positive change. From their sustainability strategy (including fossil-free deliveries and a pledge to become fully carbon neutral by 2030) to making diversity and inclusion a core pillar of their brand, they made strides to make a meaningful impact.
The most notable has been Axfood's approach to recruitment, where they seek to remove unconscious bias in their hiring process. For Monica Längbo, the group's HR director, this is pivotal in building a truly diverse workforce. "We strive to reflect the diversity of our customers," says Längbo. "We want to be an inclusive employer where everyone is treated with respect."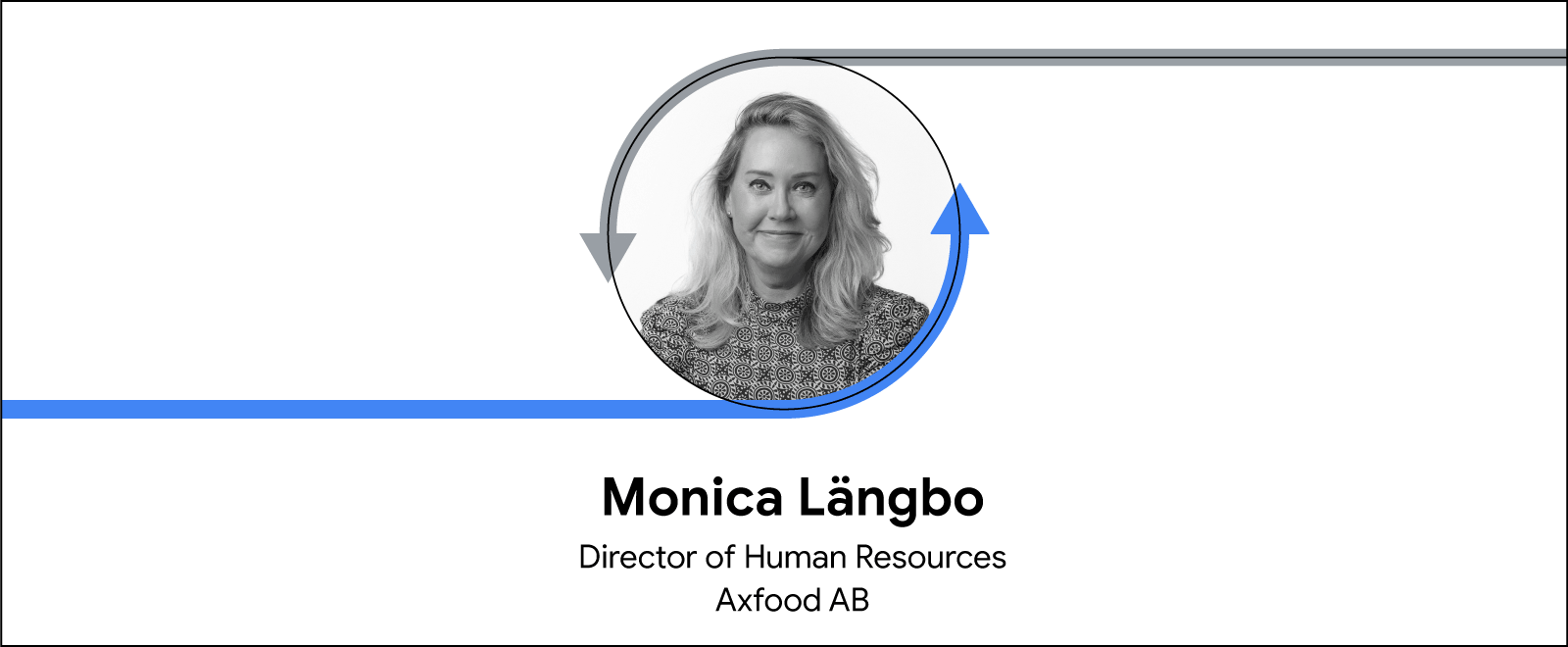 How to build inclusive hiring practices
Axfood built a recruitment system which discounts factors such as age, background, and gender. Even the names of applicants are redacted in early stage assessments; instead, Axfood determines the best and most competent applicant for a role using an employment personality test which has been scientifically developed and certified for use in recruitment processes. This gives everyone the same opportunities and frees both recruiters and applicants from a situation where bias might come into play.
Längbo believes that a diverse workforce plays a key role in the company's ability to tackle a wide range of challenges. "We can't afford to lose skills due to our conscious or unconscious biases," Längbo explains.
"It's important that we actively promote and enable diversity and inclusion as it creates business value. It means employees are more committed and open to change and development. And they collaborate in a much more creative and efficient way."
Creating a workforce that reflects society
To set their diversity and inclusion goals, Axfood looked to the demographics of Swedish society. Mirroring the data, they pledged to build a management team where 20% of staff come from international backgrounds, with a 60:40 gender ratio.
"That was what Sweden's population looked like in 2014," Längbo explains. "The 60:40 split is based on the notion that gender balance is achieved when the group consists of at least 40% and no more than 60% mix of both genders. We haven't defined which gender should be represented by 40% or 60% – that varies throughout the company. What we strive for is balance."
It's something you have to work with continuously, strategically, and long-term. It's systematic work that has to get into all your processes, communications, cultures, and values
To stay on track, the chain carries out an annual survey on the company's workforce, which can be done anonymously thanks to Sweden's comprehensive personal ID number system. Axfood submits their employees' ID numbers to Statistics Sweden, which then compiles a report into the company's diversity make-up and returns the aggregated result. "This way, we can see which areas – across all levels – we need to work on when it comes to diversity and inclusion," Längbo explains.
Placing staff at the heart of their marketing
Axfood wanted to bring inclusivity into their community and build a stronger personal connection with customers. To achieve this, they highlighted the personal stories of influencers and celebrities on their milk packaging. Realising that this was the perfect medium to champion someone in their own team, they used the opportunity to hero a junior staff member called Omer, to whom Axfood offered employment after he fled war in his home country of Eritrea.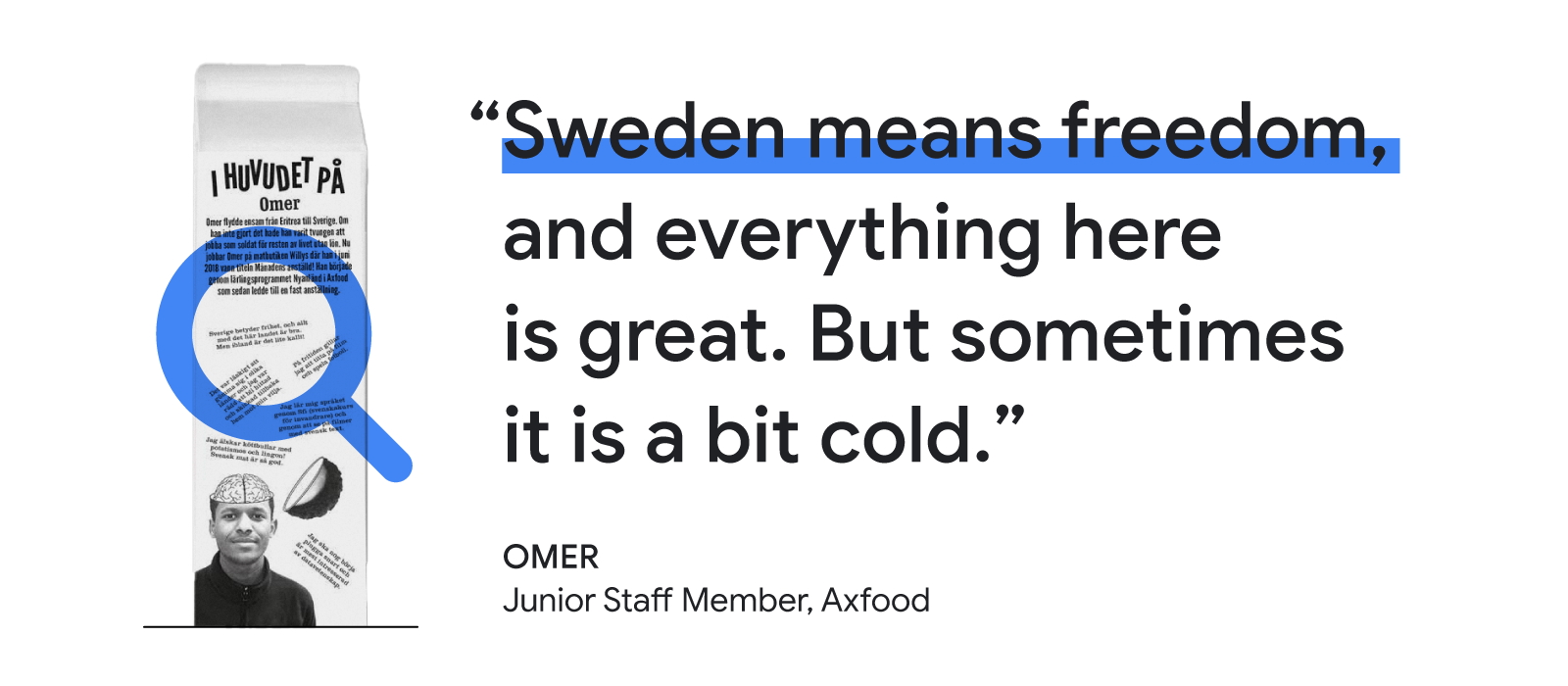 Axfood brought their commitment to inclusivity and diversity to the fore by placing Omer's story at the heart of their campaigns.
Why diversity is a long-term commitment
Axfood's diverse and inclusive hiring practices has made them a very desirable employer in Sweden. But this success hasn't happened overnight and it certainly can't be forced: "It's not a quick fix, but something that takes time. It's not possible to run a communications campaign once or twice and believe that fixes everything. It's something you have to work with continuously, strategically, and long-term. It's systematic work that has to get into all your processes, communications, cultures, and values," says Längbo.
Her personal experience is that Axfood's employees share these values and feel proud to be part of such a diverse team. As Längbo concludes: "For me it's essential to be proud of my work; it's something that inspires me. I'm proud of Axfood. Together we are stronger and can do more."